In today's internet age, your wireless network has its work cut out for it. From laptops and desktops to smartphones to smart TVs and video game consoles, your WiFi network provides constant connectivity throughout your home.
If you work from home in a home office, your livelihood demands even more from your wireless router. If your current router is no longer keeping up, it might be time for you to take a look at what the newer models can do.
The best WiFI routers provide strong wireless coverage and fast connection speeds to all of your connected devices. They will keep you connected to the internet without fail and operating smoothly, even with multiple smart devices connected. The best WiFi routers will provide security features, as well, keeping your network safe.
If you haven't shopped for a new WiFi router in a few years, you might be surprised at what is available today. The latest high-end routers are equipped with impressive features, strong signals, and the capacity for blazing speeds. If you're on the market for your next WiFi router, keep reading for some valuable insight.
What Is a WiFi Router?
A WiFi router is an electronic hardware device that provides wireless connectivity to the devices in your home. A WiFi router acts as both a wireless access point and a router, wirelessly connecting a local network to the internet through an internet service provider when connected to a modem. A WiFi router can also wirelessly connect multiple networks together.
WiFi routers usually look like boxy, plastic pieces of hardware with flashing lights and antennas. However, with so many WiFi routers on the market today, the shapes and sizes can vary wildly.
Modem-Router Combos
Modem-router combinations are popular due to their convenience and propensity to save space.  A modem brings your ISP's internet into your space and your router takes that internet connection and makes it wireless for your multiple devices to connect. A modem-router combo also called a gateway, does both of these things because it combines both functionalities.
There are pros and cons to setting up your network with a gateway. You can save money by buying one device and you definitely save space. There are fewer cords to plug in so the setup goes a lot quicker. However, if one area of the device becomes obsolete, you will end up having to replace the whole thing. And, these devices usually can't match up to the speeds of individual modems and routers, especially since you can't separate them around your home.
When Should You Upgrade Your WiFi Router?
Just like any piece of hardware, your router is sure to wear out eventually. Experts agree that you should replace your router every few years. Manufacturers release new routers every year, and with updates to WiFi technology, you don't want to get left behind.
If your router is still in tip-top shape, you don't have to worry about replacing it. But, if you notice your internet connectivity and speeds aren't what they used to be, it's time to think about upgrading your WiFi router and welcoming in the new generation of wireless networking. If you work from home, your router is your lifeline. Don't let your productivity suffer by holding on to an antiquated router.
Signs You Need a New Router
If you are unsure whether you should replace your current router or not, read on. Routers can fail in a few different ways, but not all of them are catastrophic.  If you're on the fence about your current router, you should be aware of common router issues. Below are a few hints that will help you determine if you're in need of an upgrade.
Slow speeds: The internet package you pay your internet provider for each month gives you access to certain upload and download speeds. Your router should have no trouble reaching those speeds.
Dropped internet connections: If you notice that your computer, phone, or tablet randomly loses internet connection, your router might be the culprit. Frequent disconnections can be extremely frustrating.
Router lights are off: When your router is working correctly, it should be well illuminated with multiple indicator lights. If some or all of these lights have gone out, you can be sure that something isn't as it should be.
You can troubleshoot any router problem before you decide to throw yours in the dumpster (or responsibly send it to an electronics recycling bin).
Force-restart your router by unplugging it. Wait a full 30 seconds before plugging it back in. Sometimes, this can kick your router back into gear. Ensure your Ethernet cables aren't faulty and make sure all connectivity ports are tight. Check for any manufacturer updates. If all troubleshooting fails, you can rest easy in the knowledge that you did your due diligence and replace that sucker.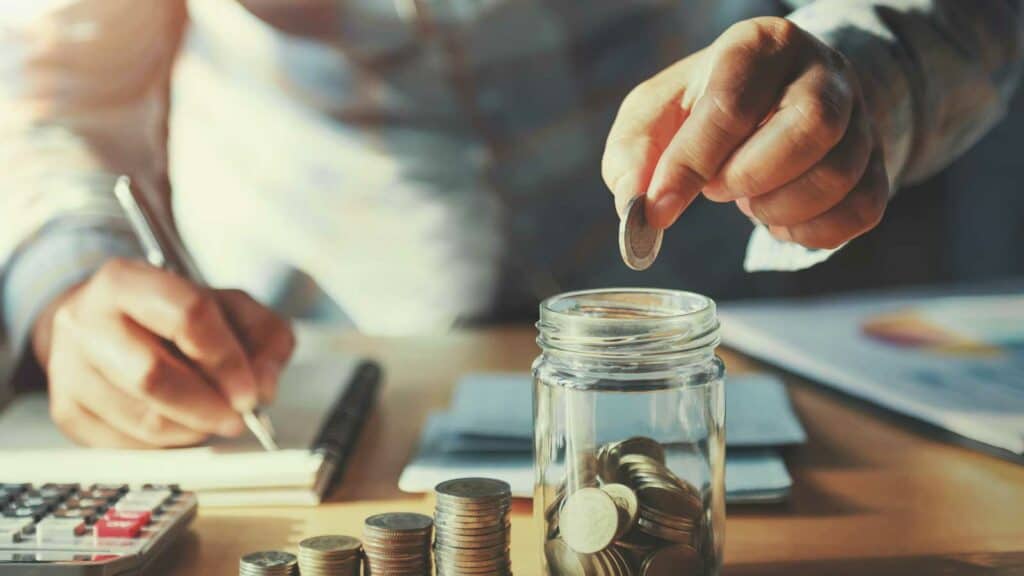 Buying a WiFi Router vs. Renting a WiFi Router
When you sign up for an internet package through your ISP, you usually have the option to rent a modem and router or a combination of the two through the company. You pay a relatively small fee each month and you hold on to the modem and router while you have internet service through that ISP. Once you move or switch to a new ISP, you return the rented equipment.
Don't do it! You should always buy your own equipment if at all possible. There are so many downsides to renting the equipment from an ISP compared to buying and owning your own. There are very few circumstances under which renting your modem and router from an ISP would be the better move.
Buying Your Own Equipment
I might have come on a little strong, but I am a firm believer in buying your own equipment whenever you can. I will admit that renting has some benefits, but they don't make up for the laundry list of disadvantages, in my opinion. The advantages of owning your own router include:
You will save money. You pay more upfront, but you quickly save money because you do not have to pay a monthly fee.
You will never have to worry about your ISP throttling your bandwidth or connection speeds based on your internet package.
You can get a warranty or protection plan on your modem and router in case something happens to the equipment.
You aren't tied down to a piece of equipment if it becomes obsolete. ISPs are more likely to use outdated equipment.
You have complete control over customization and device configuration. Your ISP can't tamper directly with your equipment through firmware.
There aren't many drawbacks to buying your own equipment. You will have a larger expense upfront, but that will quickly pay for itself. Additionally, you'll get to keep your equipment rather than overpaying for it and then handing it back.
Renting Your Equipment
If you plan on living in a place on a super short-term basis, you can rent your modem and router and return it without ever paying much. Additionally, if you have many roommates with whom you split utility costs, you will probably save money on the rental fees. Lastly, if you only need very basic internet connectivity and don't want to configure it yourself, you can allow your ISP to do it for you.
However, it's unlikely that you have a home office in a short-term apartment or in an apartment with a bunch of roommates. Additionally, your home office needs likely require a specifically configured internet connection between multiple devices. If you work from home in your own home office, buy your own modem and wireless router! Below are the disadvantages of renting:
Rental fees can add up quickly. You can buy a decent router for $80 upfront, or you can pay $10 per month in fees ($120 per year) for a weaker router. A decent modem-router combo is about $110 upfront. Or you can pay $180 in rental fees ($15 per month) just to give it back later.
OneMesh Compatible Router- Form a seamless WiFi when work with TP-Link OneMesh WiFi Extenders
Router for wireless internet, works with Alexa, compatible with all Wi-Fi devices, 802.11ac and older
COMPATIBLE WITH ALL MAJOR CABLE INTERNET PROVIDERS: Including certification by Xfinity by Comcast, COX, and Spectrum. NOT compatible with Verizon, AT&T, CenturyLink, DSL providers, DirecTV, DISH and any bundled voice service.
SAVE MONTHLY RENTAL FEES: Model C6220 replaces your cable modem and WiFi router saving you up to Dollar 168/yr in equipment rental fees.
Your ISP has total control over your equipment. The firmware allows your ISP to not only throttle your bandwidth and connection speeds but to interfere with your service.
The equipment you rent is most likely going to be obsolete. Someone will have rented it before you and you will have no idea how old it is.
Rented modems and routers typically have weaker connections and fewer security features.
You have to return the equipment when you switch providers. Normally, this would be no problem. However, some people have gone through disasters including house fires and floods where the renter was on the hook for the damaged equipment costs.
When you own your own equipment, you can configure it to your own standards. Additionally, you can buy a router with far better security than a rented one. And don't be lulled by the thought of your ISP troubleshooting your rented modem or router for you in times of trouble. When you buy a modem or wireless router, the manufacturer can also do that.
What Is a Tri-Band Router?
Tri-band routers are the latest in router technology. A tri-band router broadcasts three separate signals, hence "tri." This means that a tri-band router can host three WiFi networks at one time.
Tri-band routers host one 2.4 GHz signal and two 5 GHz signals (more on these frequencies later), making it more efficient than other types of routers available.
Tri-Band vs. Dual-Band
Most routers you'll find on the market today are dual-band routers (you can still buy single-band routers, but you shouldn't). Like tri-band routers, dual-band routers broadcast both 2.4 GHz and 5 GHz signals. However, a dual-band router, as indicated by its name, only broadcasts two signals: one 2.4 GHz and one 5 GHz.
Since a tri-band router has the ability to host two 5 GHz networks, it can share speed among more connected devices than a dual-band router can. Two devices won't have to fight for bandwidth on the same 5 GHz network. So, a tri-band router is useful if you use multiple devices on WiFi at a time.

Benefits of Using 5GHz WiFi
The 5 GHz band was designed to take the load off of the 2.4 GHz band, which was becoming overloaded. Single-band WiFi routers operated on a 2.4 GHz band frequency, meaning all wireless devices connected to that frequency because it was the only one available. Eventually, that frequency became too congested to function properly and internet speeds would slow down and even drop.
Benefits of using a 5 GHz WiFi frequency include:
It's a less congested network.
Fewer devices use 5 GHz because it's newer.
The band transfers data more quickly, meaning faster speeds.
It's less likely to experience interference.
One downside of 5 GHz WiFi is that it has a shorter range and it doesn't penetrate solid objects as well as 2.4 GHz. So, while it is faster, it does not reach as far or penetrate walls as well as its counterpart.
What Is WiFi 6?
WiFi 6 is the latest and greatest in the world of WiFi. It's the next generation of WiFi technology. Not only is WiFi going to be faster, but it's designed to be future-proof, at least for a while.
The problem with technological advancement is that it never stops. The fastest WiFi five years ago is nothing compared to what's coming around the corner. That's why WiFi 6 hopes to improve wireless connectivity for years to come, regardless of other advancements in tech.
Is WiFi 6 Really All That Better?
WiFi 5, the generation before WiFi 6, had a maximum speed of 3.5 Gigabits per second. WiFi 6 blows that number out of the water with a maximum speed of 9.6 Gigabits per second. While maximum WiFi speeds are theoretical and unlikely to ever occur in the real world, that's still an impressive improvement.
The goal for WiFi 6 is also to improve network connectivity, not just speeds for one device at a time. The higher the maximum speed is, no matter how unlikely we are to see it, the more available speed there is for multiple computers and devices on the network. Since we are buying more and more WiFi-connected devices per household, strong, powerful networks are a must.
What Is a Mesh WiFi System?
Mesh WiFi systems utilize multiple connected devices to cover a structure with WiFi connectivity. Unlike a typical single router, which is one standalone piece of equipment, a mesh router uses more than one device to create a mesh network. This WiFi system is helpful for people who often lose WiFi connection due to the makeup of their home or office. For example:
Mesh WiFi routers are not necessary for everyone. Traditional routers work just fine for people who live in small apartments, average-sized homes, or whose current WiFi router operates without issue. However, mesh WiFi systems can offer excellent performance and WiFi coverage in situations where other routers fail.
Smart Home Automation
With smart home automation rising in popularity, mesh networks are likely to become more and more popular. Smart home mesh networks can reroute data along the most intelligent path, relieving the router of strain and ensuring your devices are utilizing the internet to their full potential.
The Google Nest WiFi mesh system includes a Google Home speaker, integrating the mesh network with the smart home automation. Essentially, your WiFi router is also your Google Assistant. Amazon has its own mesh Wifi system, the Amazon eero, which you can pair with your Amazon Alexa voice assistant to create an integrated smart mesh WiFi network. The Netgear Orbi also works with Alexa.
This product includes 2 router units.
Nest Wifi is a scalable and flexible Wi-Fi system. These Nest Wifi devices work together to blanket your whole home in fast, reliable Wi-Fi and eliminate buffering in every room – with coverage up to 4400 square feet.[1]
Best High-End WiFi Routers
The best high-end WiFi routers available right now are going to cost a pretty penny. And, if you've never taken the time to browse high-end routers before, they're going to look weird. However, take a peek below at the best high-end routers on the market now.
Set of 3 wall shelves are the perfect piece for any modern decor or contemporary living room decor. Bambstick floating shelves are all about simple, unique showcases for your book, photos, decorations and artworks.
Design and crafted from 100% natural bamboo. Due to the characteristics of bamboo, its damp proof, strong and more durable than ordinary wood, which is not easy to deform. This rustic shelf can hold up to 50 lbs without failure.
Home Decor & Organizer: Set of 3 wallshelves are ideal for any rustic and modern homedecor. allowing you to better organize spaces and to put all sorts of things on display. These wall mounted shelves are the perfect choice for adding additional shelving space for collectibles, plants, crafts, photos and more.
Premium Quality: Made of premuim wood, handcrafted and forged with metal frame, InnoGear floating shelves are durable to use in more than one way. The polished surface makes an excellent feeling and ensures longer service life.
OFFERED MORE CONVENIENCE: Include Wire hanging baskets (1 big and 2 small baskets), 20 metal clips, 4 anchors and 4 nails, giving you a comfortable way to set up. NOTES: Photos & Plants are not including.
GREAT WALL ORGANIZER: Create your personal memo board with the wall grid panels, create a vertical storage space on the wall and space-saving solution. you can put your Photos or Memo on it, just like pictures shown. A great way to sort out some of your best memories.
While these routers are top-of-the-line and decked out with the very latest technology, not everyone needs a $500 router. So, keep reading check out some more great router options in other price ranges.
Best WiFi Routers Under $200
Provides up to 1000 square feet of Wi-Fi coverage for 10+ wireless devices
Works with your existing modem, simple setup through the Linksys App
Next Steps
Want to join others who are creating the most amazing home offices and get more tips, tricks and hacks on how to make your home office the best it can be?
Join my brand new free private Facebook group, Home Office Hacks to connect with other home office hackers to make your space the best!