Computer engineering jobs are hot right now. There are numerous companies looking for talented computer engineers.
But what do you do if you want to work remotely?
Can computer engineers work from home? Is it possible to do this job from home?
Yes – computer engineers can work from home -either in a traditional W-2 job with an established company, as a freelance, or as a contractor. 
This article will help you understand how computer engineers work from home. It will also provide you with information about the skills needed to become a remote engineer. Finally, we'll look at whether or not it's possible to make a living as a remote engineer.
If you're interested in learning more about becoming a remote engineer, then read on. In this article, I'll tell you everything you need to know about working from home as a computer engineer.
Real quick, before we get too far into it here, if you want to connect with other remote workers or would love to make your home office space the best join my free private Facebook group, Home Office Hacks here.
Can computer engineers work from home?
Computer engineering jobs require a lot of technical skills. It takes years of training to become a professional engineer. But after learning all these skills, getting the necessary education and licensing in place, you still have to find a job.
And a lot of people, especially in the post COVID-19 world that we live in, don't want to go back to a traditional office.
There are thousands of jobs available for computer engineers. But finding one that will allow you to work remotely, might be a little more difficult than you'd expect.
But a variety engineering fields are learning the benefits of remote work, and tech companies are known for thinking outside the box when it comes to work arrangements, so it should come as no surprise that it's possible to work from home as a computer engineer.
So let's take a look at what's involved being a computer engineer and working from home.
What does working as a remote computer engineer look like?
Computer engineering is a field that requires a lot of technical knowledge and experience. Many employers prefer hiring experienced computer engineers because they are able to provide better services than less experienced ones. However, there are times when you may find yourself working as a remote computer engineer.
For instance, you might be hired to develop a custom application for a specific project. These types of jobs require you to work independently without any supervision from your employer.
You'll spend most of your day working alone, which means you'll have to manage your time effectively. You should plan out your daily schedule well in advance so that you don't waste time on tasks that won't lead to anything productive.
You may think that being a remote computer engineer means that you'll never meet anyone else in person. However, there are plenty of opportunities to network online. For instance, you can join groups on LinkedIn or Facebook that focus on topics related to your field. You can also attend conferences and trade shows that interest you. These events provide networking opportunities and give you the opportunity to connect with peers.
Another way to stay connected is through virtual meet-ups. There are now so many video conferencing services that enable you to communicate face-to-face with colleagues across the globe. You can even hold live presentations using Google Hangouts.
You'll also have to keep up with industry trends and news. You'll need to stay updated on the latest technologies and developments in order to remain competitive as a provider in the market and to enhance your ability to deliver the best possible results for your employer.
How do you become a work from home computer engineer?
Computer engineers are professionals who combine computer science and electrical engineering to develop and build technology products. These individuals typically have a bachelor's degree in computer engineering (either software engineering or computer science), a master's degree in computer engineering, and at least five years' experience in the industry.
To become a computer engineer, you'll need to gain a bachelor's degree in either computer engineering (software engineering) or computer science. After graduating, you'll need to earn a master's degree in either computer science or computer engineering. Once you've completed those steps, you'll need to obtain a professional engineer license.
After completing all of these steps, you'll need a job where you can work remotely. Many companies hire computer engineers who work from home. However, there are certain requirements that you should meet before applying for a position.
You'll need to research companies that hire remote computer engineers. You'll also need to compile a resume highlighting your skill sets and capabilities. Finally, you'll need to prepare a cover letter that explains why you'd be a great fit for the position.
Once you've prepared a solid application package, submit it to employers who hire remote workers. You may want to consider applying to positions at large corporations because they tend to have larger budgets and more resources than small businesses.
What kinds of things does a computer engineer do when working remotely?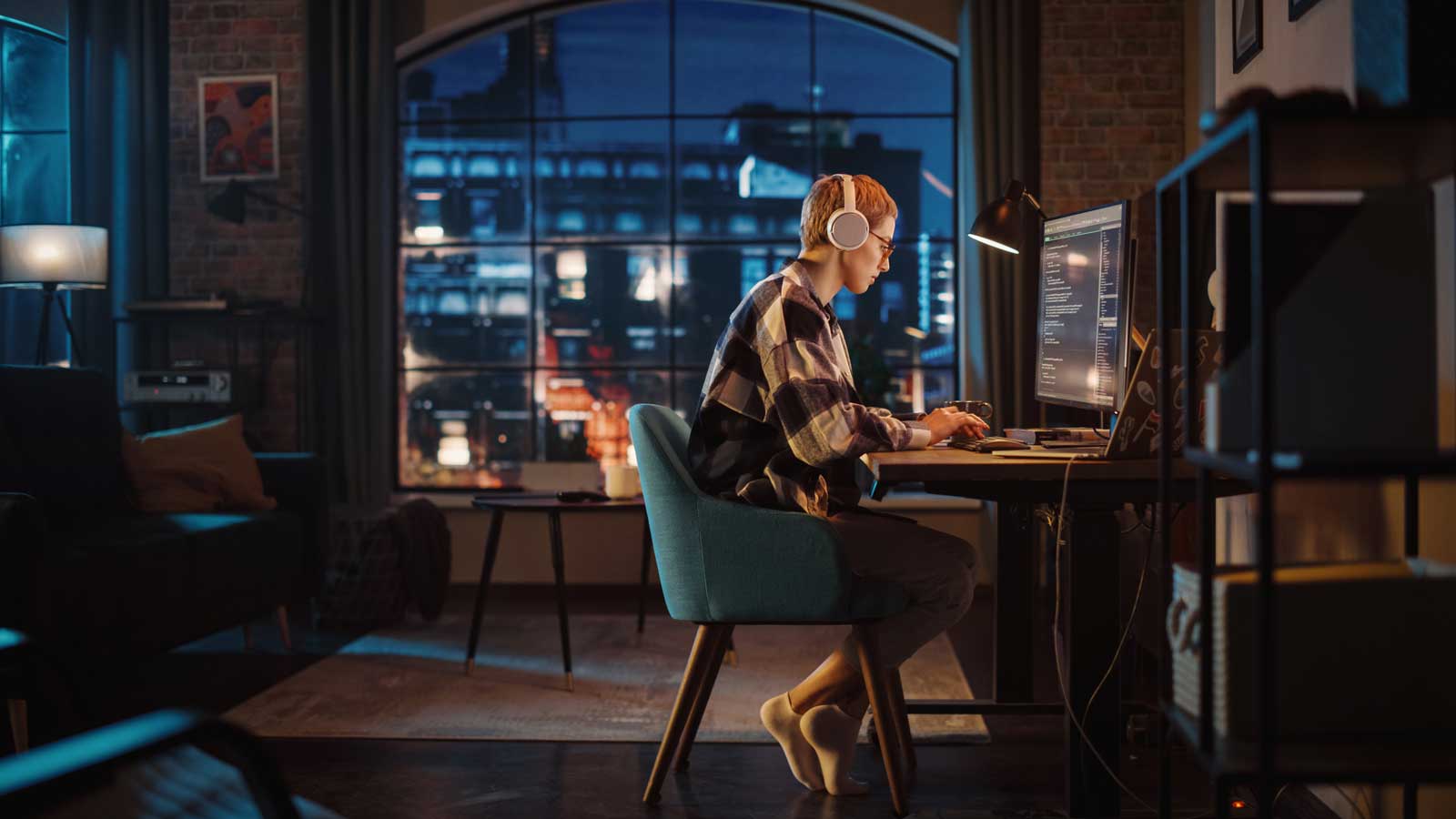 Computer engineers works in many fields, including hardware, software and computer programming, networking, and telecommunications.
They're hardware designers, software developers, software engineers, computer programmers, information systems managers, and computer scientists, all highly trained in a variety of programming languages, with at least a bachelor's computer science degree, and many times an advanced degree like a master's degree.
Many computer software engineers are now working in machine learning and artificial intelligence.
Their job involves career paths where they're creating, testing, and implementing technology and will usually be part of a bigger team where team members can also be distributed in various locations.
A team will usually consist of complementary engineers in a related field. You could be on a team with web developers, a computer systems analyst, database administrators, with all types of engineers serving in different roles.
Some computer engineers specialize in certain types of technology, such as network security, circuit boards, information technology management or even video games. Others focus on specific industries, such as banking or healthcare.
Computer engineers typically work for large corporations, government agencies, educational institutions, or non-profit organizations. However, there are opportunities for freelance computer engineers as well.
Some computer engineers work from home, which means they don't have to commute to an office every day. Instead, they can work wherever they feel most comfortable.
If you're interested in becoming a computer engineer, you either need to have an insatiable thirst for learning or go the more traditional route of getting a university degree.
Where can I find work from home computer engineers jobs?
Once you have the educational and licensing requirements taken care of then you will need to start looking for work from home computer engineering jobs. The best place to look is online. There are several websites dedicated to helping people find work from home jobs. Here are some examples:
Remote working is here to stay, and no matter what type of remote job you are looking for, whether in the United States or abroad, whether you're looking for flexibile work schedules, or a traditional 9 to 5, there are some truly helpful sites that will allow you to find perfect fully remote positions. Let's take a look at a few options for finding your own remote job:
Flexjobs – Flexjobs is easily the most popular website to browse listings of remote jobs. The site contains more than 50 categories that will allow you to work from home, each one with plenty of options for different experience levels.
Remote.co – Remote.co is a remote job site that offers remote positions in six different categories, but each of these categories includes a hand-curated list of jobs. Each job listed on Remote.co is combed through carefully by hiring experts before posting online.
Virtual Vocations – This remote job site features positions in fields such as paralegal, technical writing, and data entry. This website also features a very helpful blog that covers a wide variety of subjects that are beneficial to all job seekers.
Remotive – Rather than a job board, like the three previous options, Remotive is a bi-monthly newsletter that posts extensive lists of remote job opportunities. These listings are separated into several different categories that make the newsletter easy to navigate.
We Work Remotely – This is another online job board that will give only the best options for remote jobs. You will find all kinds of different companies and the biggest industry names recruiting here, like Automattic, Google, Basecamp and more.
Authentic Jobs – Authentic Jobs was started was started by Cameron Moll in 2005 because he had so much demand for connections to talented people and what started as a small side project has become something entirely its own.
TopTal – Toptal is a leading platform for high quality freelance talent around the globe. Toptal helps businesses source exceptional freelance developers, designers, consultants, coders, product managers, data scientists, and more.
Still curious? Click here to learn more about the best staffing agencies for remote jobs.
How to apply for and land a job as a remote computer engineer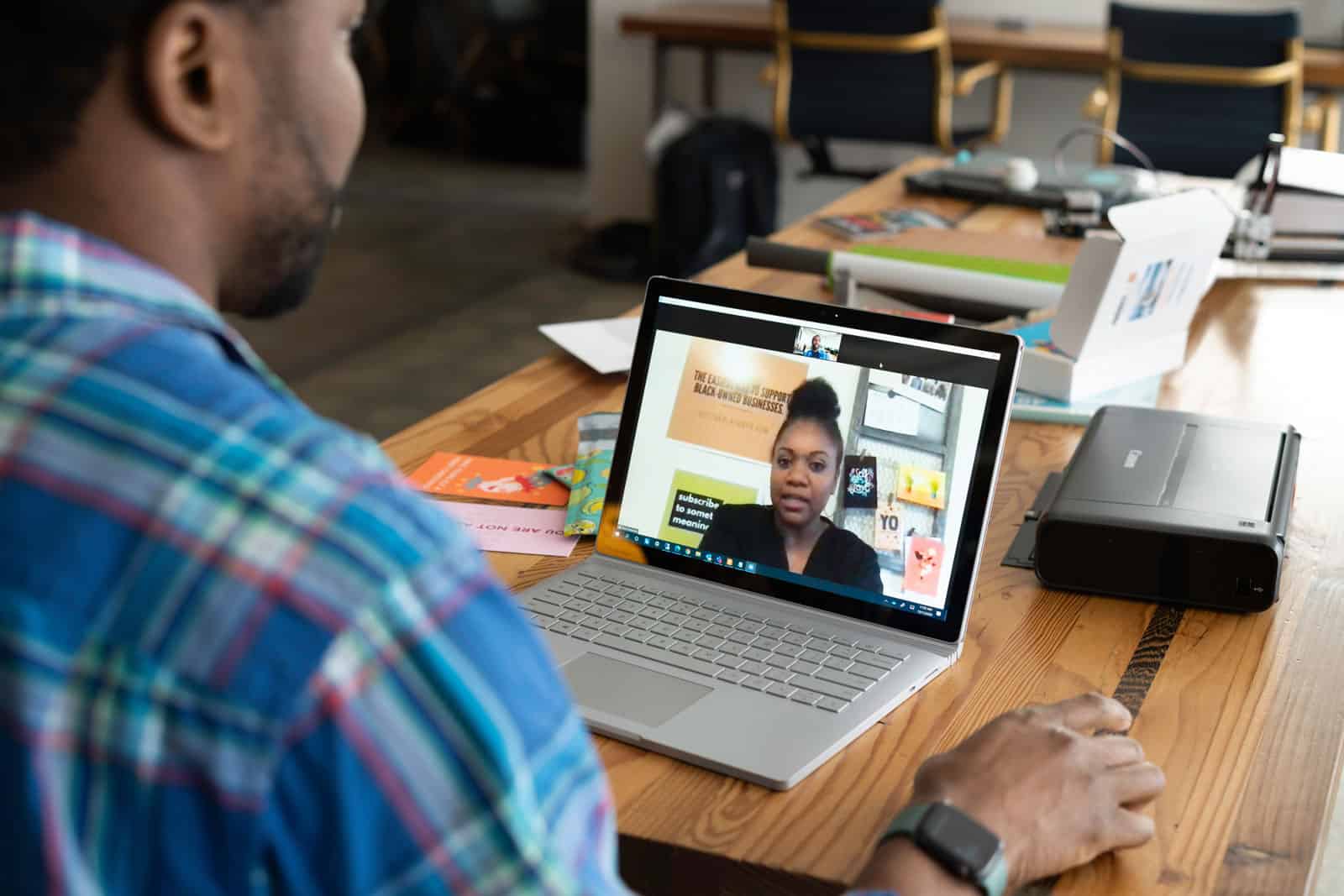 Computer engineers are highly sought after professionals who design and develop software applications used by millions of people every day. With the rise of technology, demand for computer engineers continues to grow. As a result, companies are hiring more and more people to fill positions.
To become a successful computer engineer, you need to have strong skills in both programming and math. Computer science programs teach students hardware and software development and data science while mathematics teaches problem solving techniques. Both of these areas are necessary to succeed in the field.
To land a remote role, you'll need to demonstrate that you possess the necessary qualifications. Start by creating a portfolio of your past projects. Then, reach out to employers who are hiring for specific roles.
Here are some tips for finding, applying for and landing a job as a computer engineer.
Start networking early. Networking is key to landing a remote job. Make connections with other professionals who might be able to refer you to companies that hire remote workers.
Build relationships with recruiters. Recruiters are always looking for talented candidates, so build a relationship with them.
Show off your skills. Create a portfolio of projects you've completed.
Find a mentor. Ask someone who knows you well to introduce you to potential employers.
Keep learning. Stay abreast of industry trends and technology advances.
Don't forget to network. Attend local meetups and conferences.
Join online communities. There are plenty of groups dedicated to helping people become successful in their careers.
Do your research. Research the companies you'd like to work for.
Be prepared. Prepare yourself mentally and physically for the interview process.
Dress professionally. Get second opinions on what you plan on wearing and make sure you dress at least one level higher than the person you're interviewing with.
Practice interviewing. Interviews are stressful, so practice beforehand.
Don't be afraid to ask questions. Interviewees who don't have questions about the job haven't studied the position very well and companies notice this.
Volunteer. Helping others is a great way to gain experience and boost your resume.
Look for flexible hours. Many employers are willing to accommodate employees who wish to work remotely. Some even offer telecommuting benefits, which means that you don't have to commute to an office every day.
Consider the industry. While you might not be able to find a job in your field of study, you should still consider industries where you feel comfortable. If you enjoy working with computers, then you should definitely consider a career in IT.
Be specific. Don't just search for any kind of job. Instead, try narrowing down your search by specifying whether you'd prefer to work from home or in a traditional office setting.
Ask questions of professors, peers, and colleagues. Asking questions is a great way to build relationships with recruiters and hiring managers. By doing this, you'll be able to gain insight into the types of questions they ask during interviews.
Follow up. After submitting applications, follow up with recruiters and hiring teams to let them know that you're interested in the role. Doing this will show them that you're serious about getting hired.
What are some of the benefits of being a remote computer engineer?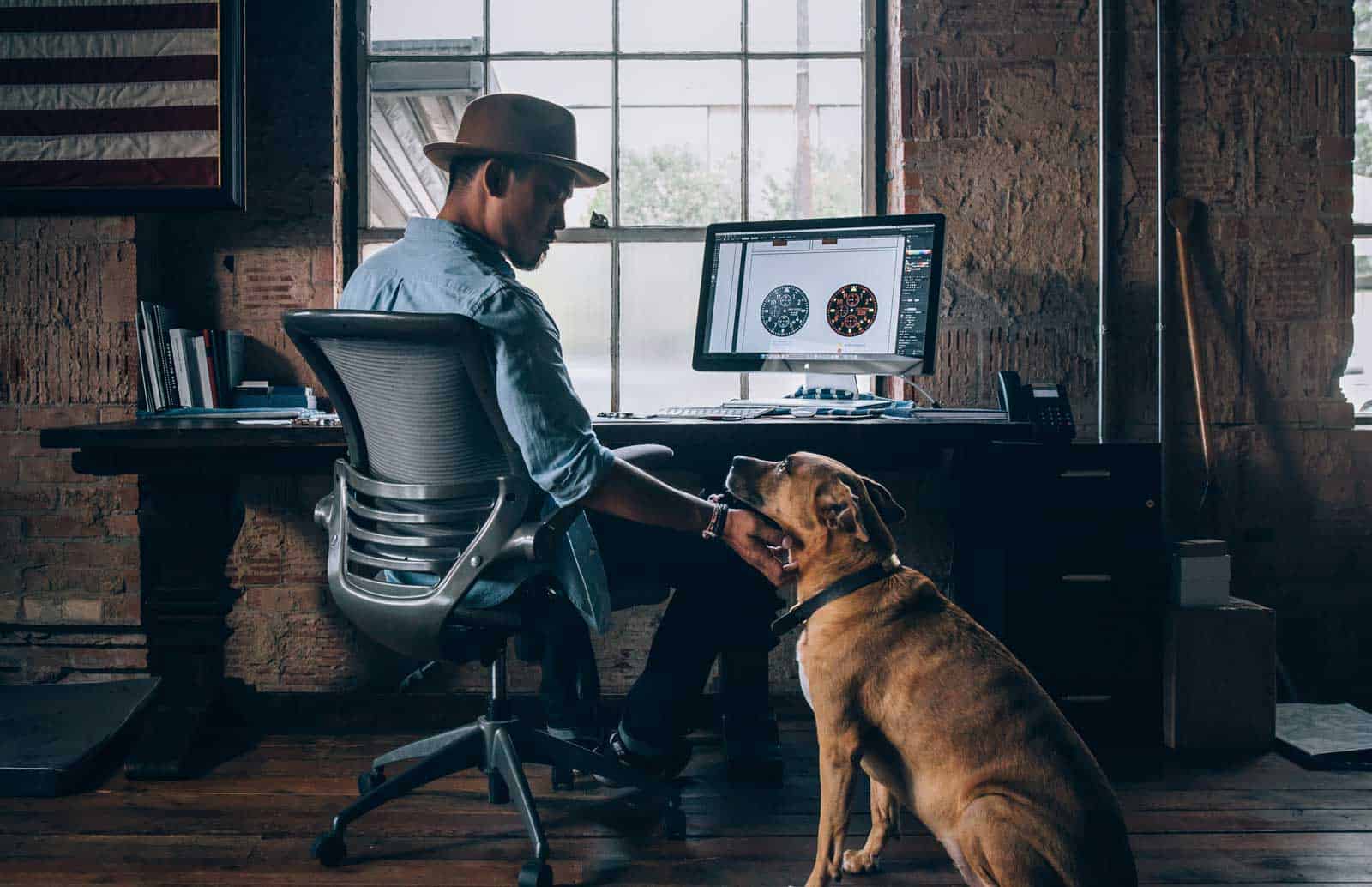 A computer engineer works from home because they enjoy being able to spend time with family and friends without worrying about commuting. However, there are still many benefits to working from home, including:
• Flexibility – You don't have to worry about getting stuck in traffic or dealing with rush hour.
• Reduced stress – There is no commute, which means less stress and fewer headaches.
• Better health – Being physically active is easier when you live closer to where you work.
• Increased productivity – You'll feel more productive since you won't have to waste time commuting.
• Improved relationships – Spending quality time with loved ones helps improve your relationship with others.
• Lower costs – Since you don't have to pay for office space, utilities, and other expenses, you save money.
• No distractions – You won't have to deal with co-workers constantly asking questions or interruptions from phone calls.
• Less travel – You won't have long commutes, which saves gas and reduces wear and tear on your vehicle.
• Fewer meetings – You won't have meetings scheduled during non-work hours.
• More control – You can schedule your own work hours, which gives you greater flexibility.
• Higher morale – Work becomes more enjoyable when you're not spending time commuting.
What are some of the challenges of being a remote computer engineer?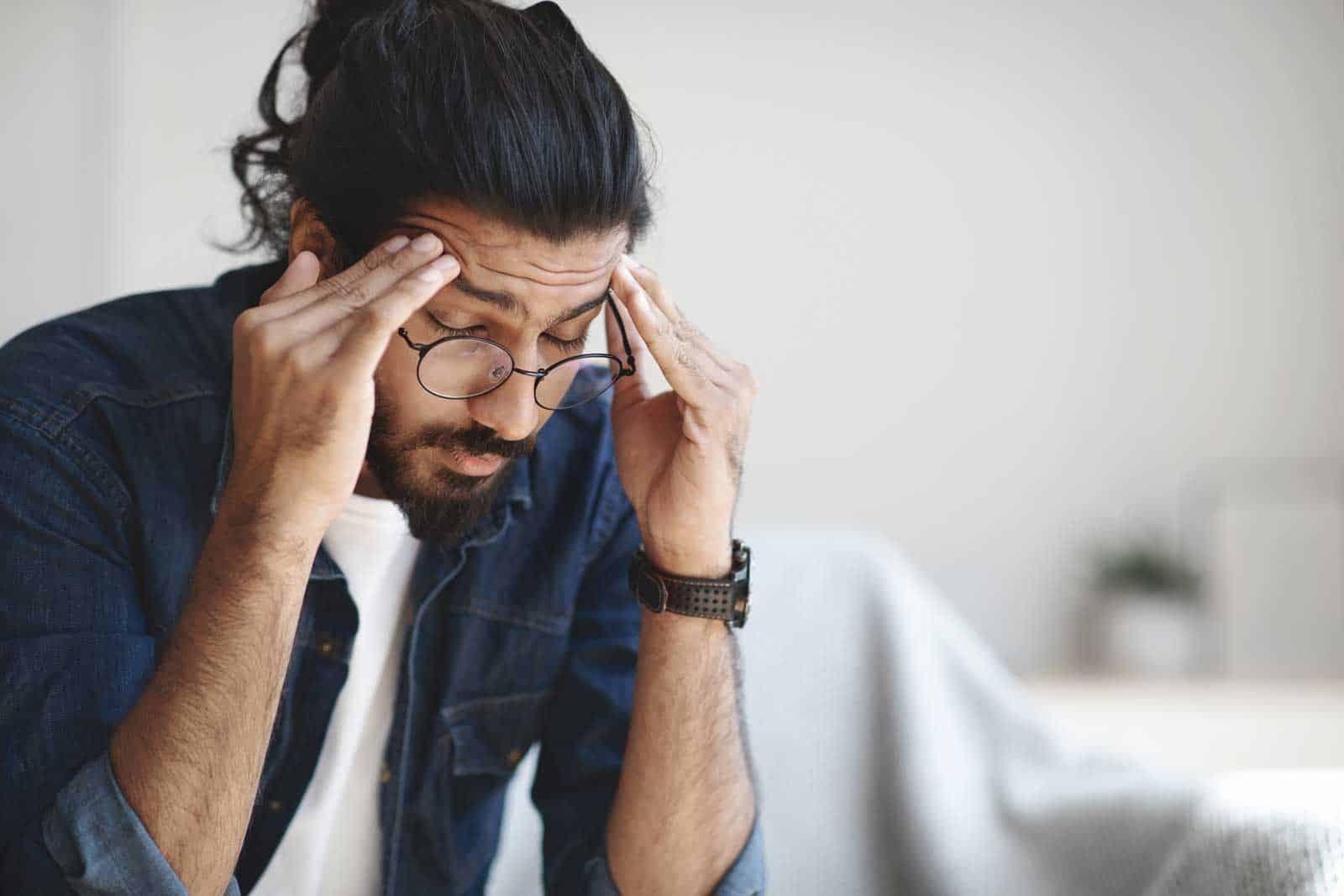 Working remotely as a computer engineer isn't always easy. There are many challenges involved with working from home, including managing your time, communicating effectively, and learning new technologies.
As a remote computer engineer, there are many technological hurdles that you'll face. These include understanding how to use different software programs, mastering new technologies, and even conducting design reviews virtually.
Managing your time in your home office can be difficult if you don't have a routine. Many people find themselves spending hours online surfing the web, playing games, watching TV, or doing household chores.
Communicating well is another challenge that comes along with working remotely. You'll need to communicate clearly and concisely with your colleagues and managers.
Learning new technologies is challenging because you won't have anyone to show you how to use certain programs. As a result, you'll have to figure out how to use them yourself.
In addition, conducting design reviews virtually can be tricky. Most firms who are used to working with remote employees will have extensive knowledge and expertise on how to conduct these types of reviews. It just means that sometimes you'll have to make rather frequent visits to the office to meet with your team leader to discuss your designs.
What do you need as a work from home computer engineer?
As a computer engineer working from home, there are a lot of tools, equipment and resources that you'll need to do your best work and stay productive. Here are some of the most essential items you should consider getting if you plan on working from home.
A dedicated work space for your home office space where you can focus on your work without distractions. Dedicated work spaces are great for keeping your workspace clean and organized.
High quality internet access – Whether you prefer using wired or wireless connections, you'll need a fast connection to keep you connected to the world.
The right apps and tools – There are plenty of free and paid software programs available for every task imaginable. Choose wisely to avoid spending hours searching for the right app.
High quality computer – Having a powerful computer is crucial for any computer engineer working from home. You'll need a machine that is capable of running multiple applications at once, including graphics editing software, video editing software, CAD/CAM software, etc.
Good lighting – Good lighting is key for productivity. Invest in a light box or lamp that allows you to adjust the brightness level depending on whether you're working during the day or night.
Standing desk – Standing desks are becoming increasingly common among professional workers. These desks provide many benefits, including better posture, increased energy levels, and improved concentration.
Ergonomic chair – Sitting in front of a computer for long periods of time can cause serious health issues, especially for those who sit for extended periods of time. An ergonomic chair helps reduce stress on your body by providing proper support and comfort.
Ready to learn more? Check out this article on what you need to be successful when working from home.
What kind of personality traits should I have if I want to be a computer engineer working from home?
If you want to be a computer engineer working from home, you need to possess certain personality traits. These skills include communication skills, math and computer skills, problem solving abilities, inquisitiveness, accountability, humility, self-confidence, willingness to help, and being able to accept responsibility.
Communication skills are essential for any professional. Whether you're talking to a colleague, client, or stakeholder, you'll need to communicate effectively.
Math and computer skills are necessary for anyone working in technology. Without these skills, you won't be able to develop the right software or build the right hardware.
Problem solving ability is another key skill required by a computer engineer. You'll need to quickly analyze complex issues and find solutions that satisfy various requirements.
Accountability means that you take ownership of your own work and responsibilities. You should never blame others for your failures. Instead, you should admit your mistakes and fix them.
Humility is a virtue that helps you interact well with others. It makes you open to feedback and criticism.
Self-confidence is vital for success. You need to believe in yourself and your abilities. However, arrogance can also be your undoing.
Willingness to help is another trait that every computer engineer needs. You'll need to be available to answer questions and provide guidance to those less experienced than you.
Finally, you need to be able to accept responsibility for your work and projects This means you take ownership of the whole thing and see all your work through to completion, done to the best of your ability.
Do work from home computer engineering jobs pay more than traditional office-based jobs?
Computer engineers are generally paid well, especially if they work for a big corporation. Salaries vary depending on the industry, location, and level of expertise.
The average salary for a computer engineer is $128,170 per year, according to the Occupational Outlook Handbook.
Salaries, of course, depend on various conditions such as location and company. They also differ between those who are employed as contractors and those with traditional W-2 employment status.
Although most companies offer similar salaries for both remote and in-person computer engineer positions, you may be able to earn more by relocating.
Next Steps
Want to connect with other gamers and people who work from home who are creating the most amazing home offices and get more tips, tricks and hacks on how to make your home office or gaming room setup the best it can be?
Join my brand new free private Facebook group, Home Office Hacks to connect with other home office hackers to make your space the best!