Data analysts are prized for their high-value skillset which is highly sought after in a variety of industries.
But is it a good fit for data science professionals to work from home? Can people really spend their data science careers working remotely?
Without a doubt, data scientists can work from home with ease. Remote working is the future of business and technology in general and data professionals are a perfect fit for a career as remote workers.
Are you a data science student getting ready to graduate from college or an experienced data scientist currently employed? Are you curious about the prospects of working remotely and from home during your career in this field? If so, then read on as this article is designed specifically with you in mind!
Real quick, before we get too far into it here, if you want to get more great ideas for your home office and want to connect with other home office hackers to make your space the best join my free private Facebook group, Home Office Hacks here.
Can data scientists work from home?
With all the the technological advancements and resources available remote workers have more flexibility than ever when it comes to doing their work, scheduling their days and meeting all the demands of a data science job, all from the comfort from their own home office.
Remote data science jobs are an intriguing prospect now that the COVID-19 pandemic changed the way the word gets work done.
When it comes to remote jobs, data scientists are among the most in-demand professionals. The need for data scientists is growing rapidly as more businesses turn to machine learning and artificial intelligence (AI) solutions. According to a report by Allied Market Research, the global market size of data science was $4.7 billion in 2020 and is expected to reach almost $80 billion by 2030.
Data science is undoubtedly one of the most crucial job roles, especially in the United States of America. However, can data scientists work remotely? And if so, what core requirements must one possess to engage in a remote data science job?
Yes, data scientists can work from their homes. Most do! And they have a fantastic work-life balance.
Millions of people worldwide have a common misconception about the data science field. While this is partly due to its novelty, it's also because there's no shortage of data scientists who embellish the facts.
Working from home is a controversial way to make a living. For example, people assume that working from home on your computer means that you push Facebook tabs all day. However, like many science professionals, working from home as a data scientist has benefits and pitfalls, which will be explained below.
Where to look for a job as a remote data scientist
Data scientists are the new rock stars and remote opportunities are plentiful. They're the ones who can turn raw data into valuable insights and products, and they're in high demand. They can work in any company, including a health service, a multi-national company, or a traditional office as data engineers, data analysts and are often part of larger data science teams.
There are many places you can work as a remote data science professional. And if you are lucky, you can find your dream company to improve your data science career.
So where do you look for remote data scientist jobs? Are there job boards you should be looking at? Specific companies?
Here are some popular places online where you can find a remote data science job in 2022:
Amazon
The world's biggest online retailer thrives on data and remote data scientists are a huge part of their success. Amazon has over 20,000 employees working remotely around the globe.
Search remote data science jobs at Amazon
Meta (Facebook)
Meta, the parent company of Facebook, is developing some really innovative technology and a big part of their success comes from doing an amazing job data mining and figuring out what people want and how to give it to them.
Search remote data science jobs at Meta
Google
Google is the search engine that powers the web and has been the industry standard for years now because of the strength of their data analytics driven search results.
Search remote data science jobs at Google
LinkedIn
This is one of the most popular sites for finding remote positions. There are thousands of companies looking for talented professionals to fill their open roles. You can search for remote data scientist jobs here.
Search remote data science jobs at LinkedIn
FlexJobs
FlexJobs is another great place to find remote data scientist jobs. They've got tons of openings for all kinds of remote and work from home careers in data science.
Search remote data science jobs at FlexJobs
We Work Remotely
This is another online job board that will give only the best options for remote jobs. You will find all kinds of different companies and the biggest industry names recruiting here, like Automattic, Google, Basecamp and more.
Search remote data science jobs at We Work Remotely
Indeed
Another great place to find remote data scientist jobs is Indeed.com. This site has millions of jobs posted across the web and allows you to search for jobs by location, industry, salary range, and more. You can also filter your search by keywords and skillsets.
Search remote data science jobs at indeed
Data Jobs
Data Jobs is a site that focuses exclusively on careers in data science. It features hundreds of data science jobs some of which are traditional, some of which are remote. You'll also find short term as well as long term options.
Search remote data science jobs at Data Jobs
Clover Health
If you want to work in healthcare remotely as a data scientist then you need to take a look at Clover health. Clover Health is a healthcare company connecting Medicare patients directly with their doctor, nurses, and clinicians and big part of how they do that is by employing data and advanced analytics to serve its clients.
Search remote data science jobs at Clover Health
Datadog
Their slogan is that they're a company of engineers for engineers. As a tool that delivers transparency for cloud based applications, they collect data from a variety of sources to help their clients get an overview of their entire technology infrastructure.
Search remote data science jobs at Datadog
What are some key things you need to mention during an interview for a remote data science job?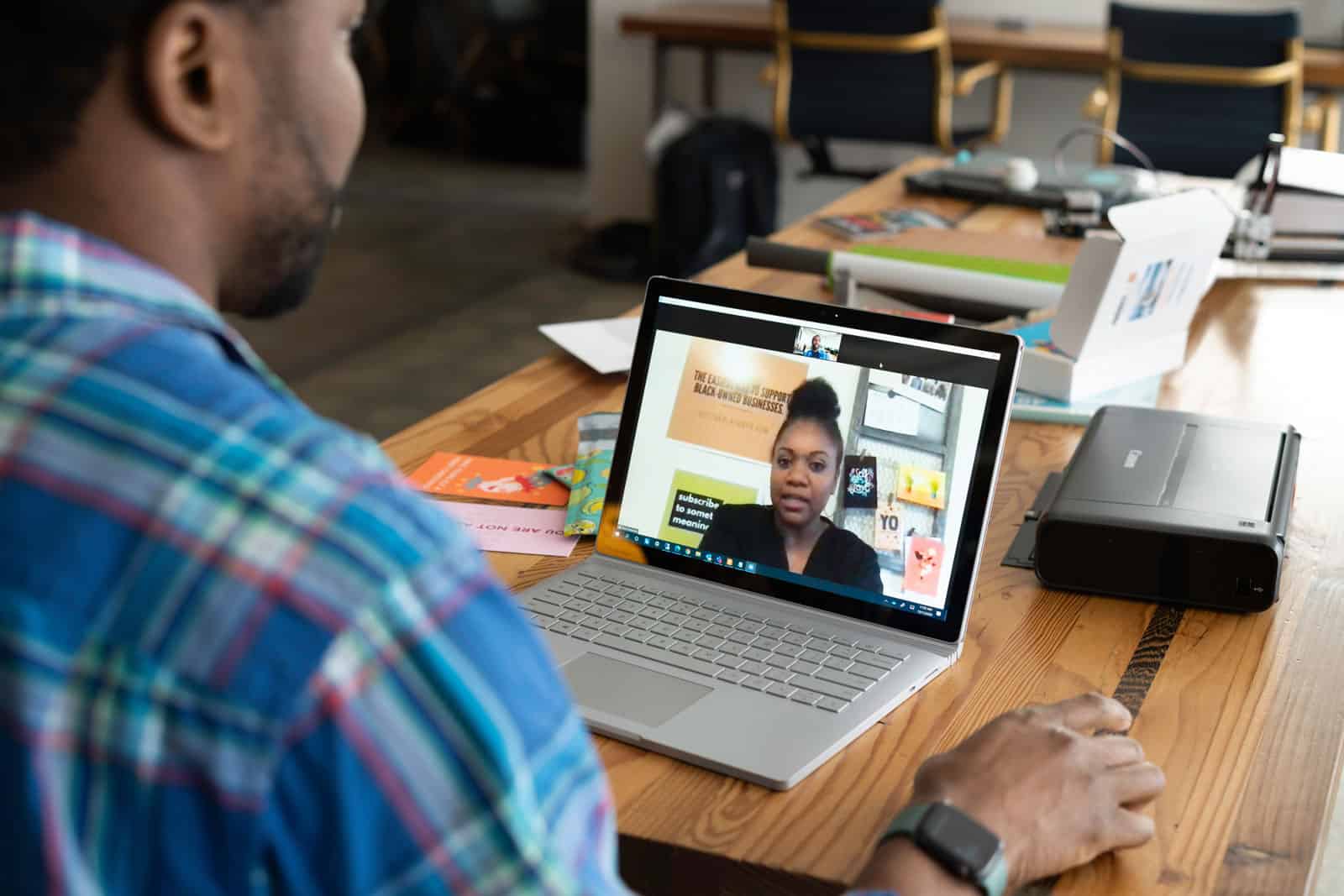 Working from home has its own unique challenges and you will need to be able to sell the company you're interviewing with on how you are the best option for the position and your ability to get the job done.
In addition to selling your skills in your field about different data science projects you've worked on, you also have to be prepared to answer questions about why you want to work remotely, and why that's appealing to you, as well as how you will be able to carry out your responsibilities with virtually no supervision.
You will want to discuss how and why you're comfortable working alone from your home, and how you will be effective at managing your time.
While getting out of the hustle and bustle of city life can be part of your reason for wanting a remote career, there should be a little more substance to why you want to work from home other than getting rid of long commutes to and from the office.
You will want to determine what is needed to do the role and if you will be expected to provide your own equipment, or if the company will provide it for you.
In addition, you will need to communicate that you have a legitimate home office setup that's sufficiently professional for you to do your work.
If you're planning working from a rural area, you will need to be ready to discuss your internet speed and how you are able to get business-class speed from a less-urban area.
Keep in mind too that remote work saves on operating costs for businesses and companies, so keep that in mind when discussing salary and compensation.
What you need to be successful as a remote data scientist?
A Data Scientist is a person who analyzes and interprets large amounts of data to generate insights and make predictions. These insights can be used to make better business decisions or improve the efficiency of processes.
Data Scientists must have unlimited access to development tools for their work, including big data analytics platforms, programming languages, statistical software, and visualization packages.
So what do data scientists who are remote employees need to succeed? Here are some things you need to have to set up a great work environment:
Analysis software (Tableau, Python, R-Studio, SQL, Microsoft PBI, etc.)
Advanced knowledge in statistics
Strong communication skills
Additional experience (i.e., meaningful career experience)
Master of Science in Data Science (for better pay)
Still curious? Click here to find out exactly what you need to buy download and do to be successful working from home.
What does a data scientist job entail?
Data scientists are virtually always those with at the very least an bachelor's degree in statistics or something similar and in most instances, the most successful and highly paid data scientists have a master's degree or higher advanced degree
A data scientist is a person who uses their extensive knowledge of statistics and coding to analyze large amounts of data, often for the purpose of finding patterns or trends. Data scientist roles are in high demand because they can solve problems that others cannot, but their job can be pretty complex and require a lot of education and experience.
A data scientist is usually part of an organization's analytics department and often works with other data scientists and other people, like software engineers who work with data. They use advanced knowledge of statistics and artificial intelligence to find insights into large volumes of data that other departments and marketing teams can use.
They're typically responsible for analyzing user behavior on platforms like social media sites or e-commerce websites to see how users interact with each other and what kinds of products they're most likely to purchase.
Data scientists should typically have a strong academic experience and background in math, statistics, and programming languages like Python or R.
They also need knowledge about machine learning algorithms, which are used to find trends in large amounts of data. This type of work requires a lot of creativity and technical skill sets because you're trying to find patterns where none seem apparent at first glance.
Data science is typically done on your own time at home rather than at an office because you don't need office distractions. You will likely be working with large datasets that would be difficult to share over email or file transfer protocol (FTP).
For example, if you're working with satellite images or social media feeds, then there's no way those files could fit on any flash drive or thumb drive in many cases.
Data scientists are also responsible for building predictive models that predict future customer behavior based on current trends or changes in patterns over time for business solutions.
These models can help improve company profits by determining which products will sell well or which features need improvement based on what customers have been saying about them online through social media channels like Facebook or Twitter.
What does a typical data scientist do?
Data scientists are the people who are in charge of collecting, analyzing and interpreting data. The job of a data scientist is to make sense of vast amounts of data and turn it into something useful for decision-making.
The main things data scientists do are:
Collecting Data: Data collection is a primary role for these scientists. They need to collect large amounts of data from different sources. It could be from social media posts, websites, or even from sensors attached to machines.
Analyzing the Data: Once they have collected the data, they need to analyze it and find patterns. For example, if they want to know how people use certain products, they might look at how often people post about them on Twitter or Facebook.
Interpreting the Results: Once they have found patterns in their data, they will interpret these results so that other people can understand what they mean. In the field of data science it's not just the collection, but the analysis of data from which you can draw meaningful insights that makes this kind of work so meaningful.
For example, if a company is gauging the success of a food product then a data scientist can point them to the data where there are lots of complaints about its specific aspects such ask color on Twitter but very few about its taste on Facebook so although overall people liked it more than before there may still be room for improvement!
How much do remote data scientists earn?
Data scientists are a hot commodity right now. With their ability to turn data into knowledge and actionable insights, they're in high demand by companies looking to make sense of their ever-growing piles of information.
Data scientist salaries vary widely depending on experience, location, and industry. But how much do remote data scientists earn?
According to Glassdoor's August 2022 Data Scientist Salary Report from Indeed, the average salary for a data scientist in the US is $185,000 annually. However, this figure varies widely depending on the role, location, and industry.
For instance, remote data scientists can expect to earn anywhere from $70K-$140K per year, depending on their experience level and skill set. In contrast, senior data scientists can expect to earn between $140k – $239k per year.
Final thoughts
A common misconception about data scientists is that they must work in a large tech company or have a location-specific job title with a dedicated office space. While the latter may be true, the former is not always so.
Data scientists enjoy having the freedom to use their skills and abilities wherever they want. They don't need to change locations or even organizations to do this. So yes, data science jobs can be fantastic!
Next steps
Want to connect with other remote workers, contractors, freelancers, gamers and people who work from home who are creating the most amazing home offices? Want to get more tips, tricks and hacks on how to make your home office setup the best it can be?
Join my brand new free private Facebook group, Home Office Hacks to connect with other home office hackers to make your space the best!