Can estheticians work from home? Yes, they absolutely can! In fact there are many that do. But not everyone has the skillset needed to make it as an independent contractor.
Estheticians are highly skilled professionals who specialize in skin care services and have highly specialized and valuable skills for which their clients pay top dollar.
They've spent enormous amounts of time building up years of experience perfecting their craft and honing their skills. It can take years of training and practice to become an expert esthetician.
Estheticians usually work in upscale cosmetology salons, spas or medical facilities, doing similar work offering services like exfoliation and facial treatments, waxing, makeup applications and other such procedures.
But what if you're an esthetician who doesn't want to work for a salon or you want to branch out on your own?
If you're interested in working from home as an esthetician, then read on. I'll share with you how you can make a great living as an esthetician without having to commute every day.
Real quick, before we get too far into it here, if you want to connect with other remote workers or would love to make your home office space the best join my free private Facebook group, Home Office Hacks here.
Can estheticians work from anywhere?
In general, estheticians are able to work from a variety of locations, including a traditional salon or spa, a medical office, or their own home.
However, the specific rules and regulations governing the practice of esthetics may vary depending on the location and we'll get more into that in a minute.
It is important for estheticians to research and understand the specific requirements and regulations that apply to their practice in order to ensure that they are able to work legally and safely.
First, make sure you have fulfilled the education requirements to become a licensed esthetician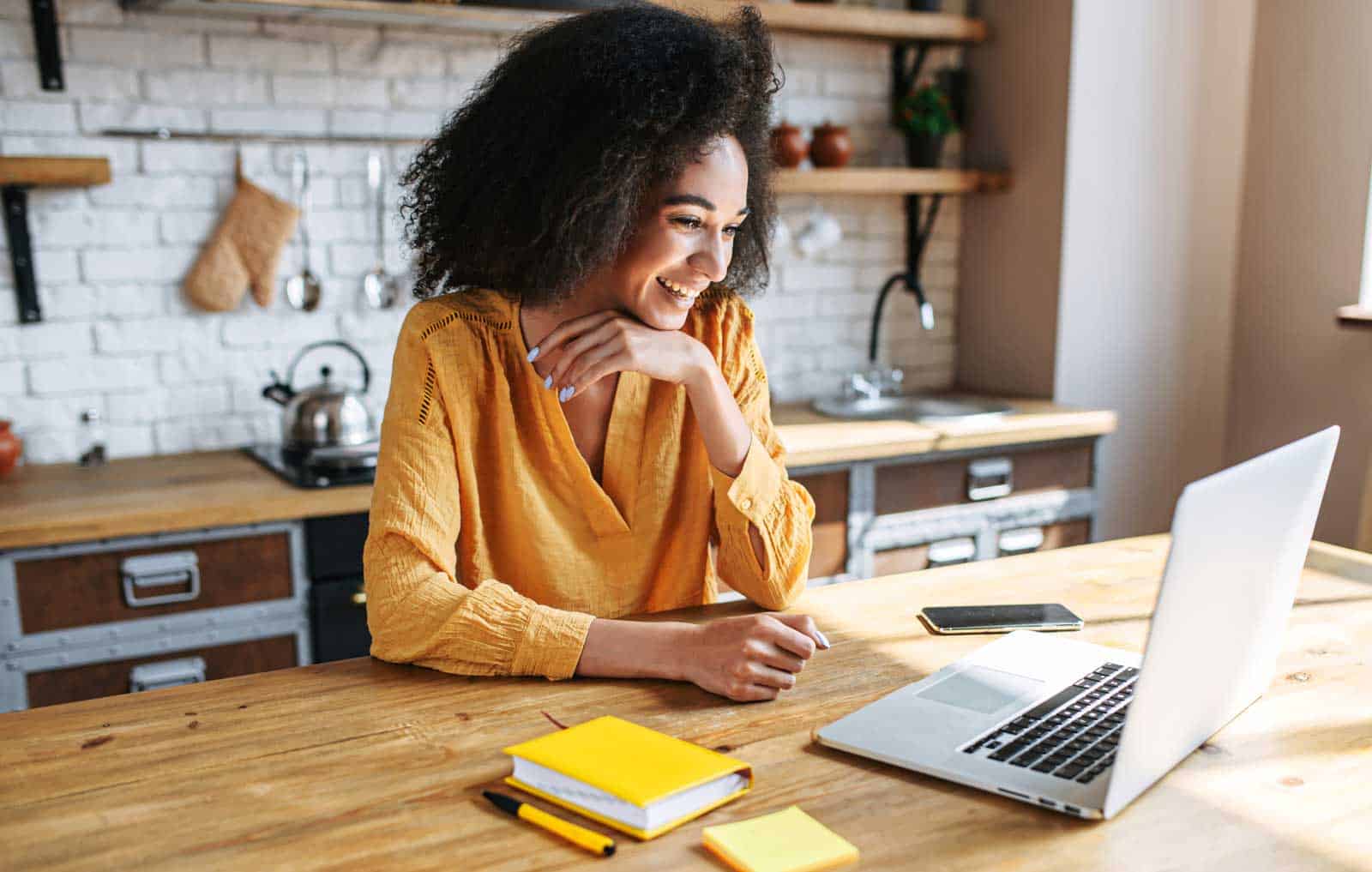 To become an esthetician, individuals typically need to complete a cosmetology program at a vocational school or community college. These programs typically last between six and twelve months and cover a range of topics, including skin anatomy and physiology, sanitation and sterilization, and various techniques for performing skin treatments. Some states may require estheticians to complete additional coursework in subjects such as chemistry or biology.
For instance, here in Florida, to become a licensed esthetician, you have to complete a program approved the Florida Board of Cosmetology that is comprised of a minimum of 260 hours of educational training under a trained and credentialed esthetician instructor.
After completing a cosmetology program, aspiring estheticians must pass a licensing exam to practice in their state. The requirements for this exam vary by state, but typically include both a written and a practical component. The written portion of the exam typically covers topics such as skin care principles, product ingredients, and state laws and regulations related to the practice of esthetics. The practical portion typically involves demonstrating various skin care techniques on a live model.
In addition to formal education and licensing, many estheticians choose to pursue additional training and certifications in specialized areas of esthetics. These may include advanced techniques such as microdermabrasion or chemical peels, or certifications in specific product lines or treatment methods. Completing additional training and certifications can help estheticians expand their skill set and increase their marketability to clients.
Then you have to make sure you have the right licensing in place
Now that you understand the importance of the industry related regulation, now it's important to know what kind of licensing you need to have in place to set up your shop at home.
Estheticians provide a wide range of different services:
Facial treatments
Microdermabrasion
Chemical peels
Eyebrow shaping
Eyelash extensions
Makeup application and use of cosmetic preparations
Waxing
Body wraps
Massage therapy
Nail services (manicures and pedicures)
Lash and brow tinting
Skin care consultations
Ear candling
Laser hair removal
Anti-aging treatments
Acne treatments
Body scrubs and exfoliation
Obviously not all of those can be done from a home salon business. But some can. And because of that, it's important to know what type of license you need to provide those services.
Obtaining a valid esthetician license is an essential step for anyone who wants to work from a home-based shop. In order to obtain a license, estheticians must complete the necessary training and education requirements, as well as pass a written and practical exam. These requirements vary by state, so it is important to check with your state's board of cosmetology to determine what is needed in order to obtain a license.
Once you have obtained your esthetician license, it's important to keep it current. Don't let it expire. That just creates a bigger headache for you.
Keeping your license current usually involves completing a certain number of continuing education hours, as well as paying a renewal fee. Failure to renew your license before it expires can result in your license becoming invalid, which can prevent you from providing esthetician services legally.
But it's not just the license for your practice that you need to worry about. You need to make sure that you're up to speed with all the appropriate general business license requirements for your city, state, county, etc.
In virtually all situations there are regulations and rules about business licensing that apply to your practice. This may include obtaining a business license from your local government, as well as ensuring that your home meets all of the necessary health and safety standards, which could mean inspections by someone associated with the health department.
By understanding and complying with these regulations and rules, estheticians can operate their home-based shop in a legal and professional manner.
Next, you have to understand the regulations and rules surrounding home-based estheticians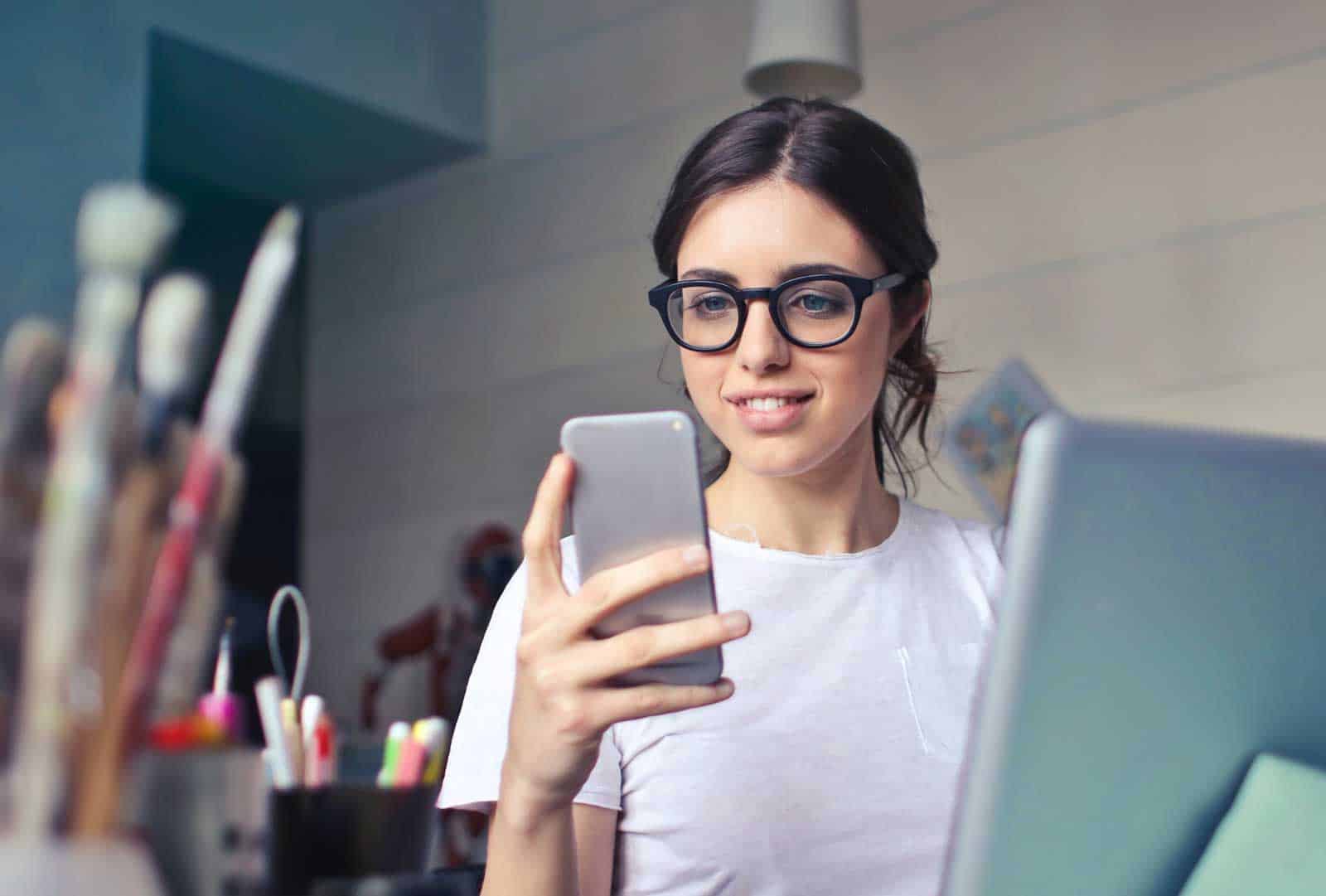 If you've been working at a cosmetology salon and would like to branch out on your own, it's important that you understand all the legal and regulatory requirements – you don't want your license to be subject to disciplinary action because you didn't understand everything that's required.
Keep in mind, this is not legal advice, and I'm not a lawyer, so I recommend you talk to a private attorney if you have any questions or concerns at all about any of the laws regarding what's required for starting a new business in your state or any of the administrative rules for the beauty industry.
The importance of understanding the regulations and rules surrounding home-based estheticians cannot be overstated. These regulations and rules are put in place by your state board of cosmetology (which can be found with a simple Google search) not only to ensure that estheticians are providing high-quality services to their clients in a safe and legal manner, but also to protect estheticians themselves.
Failing to understand and comply with these regulations and rules can lead to serious consequences for estheticians, including fines, license revocation, and other penalties that can make your life miserable.
In addition, providing services without a valid license can put your actual clients at risk, because estheticians who are not properly trained and licensed may not be equipped to handle potential health and safety issues that may arise during any given service provided.
Because of these things, it's absolutely crucial for estheticians who want to set up shop and work from home to familiarize themselves with the regulations and rules that apply to their practice.
This includes stuff like understanding the requirements for obtaining and renewing a license, the regulations for operating a salon from your home, and the rules for providing mobile esthetician services.
By understanding these regulations and rules, estheticians can ensure that they are providing high-quality services to their clients in a safe and legal manner.
Potential legal and insurance considerations for home-based estheticians
One potential legal consideration for estheticians who work from home is compliance with local zoning laws and regulations. Many municipalities have specific rules governing the operation of businesses from residential properties, and if you run afoul of these regulations, you can end up in a world of trouble.
Estheticians who work from home need to check with their local business administrators because may need to obtain a home occupation permit or business license to operate legally. Failure to comply with these regulations could result in disciplinary actions like fines or other penalties.
Another potential legal consideration for estheticians who work from home is compliance with state and federal laws governing the practice of esthetics. These laws may include requirements for sterilization and sanitation of equipment, disclosure of product ingredients, and compliance with regulations related to the use of certain chemicals or treatments. Failure to comply with these laws could result in fines or other penalties.
In addition to legal considerations, estheticians who work from home may also need to consider their insurance needs. This may include liability insurance to protect against claims of injury or damage arising from their services, as well as insurance for their equipment and any products they use in their treatments.
Estheticians who work from home may also need to obtain insurance to cover their business property, such as their home salon or spa. Failure to adequately insure their business could expose them to significant financial risk.
You need to have the right tools, resources and equipment
In order to work from home as an esthetician, there are certain tools, equipment, and resources that are essential to have.
These resources are obviously going to differ based on the different types of services you provide, but there are some basics that you need to have in place.
Some of the essential tools and equipment that an esthetician needs to have to work from home include:
A comfortable and adjustable esthetician bed or chair, to ensure that you and your clients are comfortable during treatments
A professional-grade facial steamer, to help open pores and improve the effectiveness of facial treatments
A high-quality set of esthetician scissors and tweezers, to help with eyebrow shaping and other services
A variety of facial and body waxes, to provide waxing services to your clients
A set of professional-grade makeup brushes and other makeup application tools, to provide makeup services to your clients
A professional-grade facial extractor, to help remove blackheads and other impurities from the skin
A variety of skin care products, such as cleansers, toners, serums, and moisturizers, to provide customized skin care treatments to your clients
it's not just the tools of the trade that you need though. You will also need to set up a home office to run your business from because only part of your work as a work-from-home esthetician is providing esthetician services – you're running a business and need the right tools, resources and equipment to do that too.
These are things like:
A dedicated business space in your home, where you can provide services to your clients in a clean and professional environment
You may want to have a separate entrance for clients, to ensure that their privacy is respected and to prevent intrusions and disruptions to your personal living space
A home office fully set up so you can successfully run your business with things like your computer and printer, to help you manage your business finances and keep track of appointments and clients
A way to process payments and credit cards which may include a point of sale system
A website and social media presence, to help you market your business and attract new clients
Business cards and other marketing materials, to help promote your services and contact information
A dedicated business phone number and email address, to help you communicate with clients and schedule appointments.
Unique challenges for mobile estheticians
Are you planning on being a mobile salon providing esthetician services for weddings on-site? What if you're a makeup artist who wants to work at modeling shoots or fashion shows?
For estheticians who plan to provide mobile esthetician services, it's important to be aware of the specific regulations and rules that apply to this type of work.
In many cases, mobile estheticians are required to obtain a temporary license or permit from the state's board of cosmetology, if you're in a location where you don't hold a current license, in order to provide services at special events or in private homes.
This permit allows estheticians to provide services in locations outside of their permanent place of business, such as at wedding venues, hotels, or other special event locations.
In addition to obtaining a temporary permit, mobile estheticians absolutely have to be aware of any local laws that may apply to their services.
These laws can and will vary by city or county, and may include restrictions on the types of services that can be provided. Not only that but there may be requirements for obtaining permission to operate at certain locations. It's vital for you as a mobile esthetician to research and understand what'd going to be required of you so that you can any legal issues.
Another important consideration for mobile estheticians is the potential health hazards associated with providing services in various locations.
This can include potential exposure to harmful chemicals or other substances, as well as the risk of infection if proper sanitization and sterilization procedures are not followed.
To minimize these risks, it is important for mobile estheticians to have the necessary supplies and equipment to properly sanitize and sterilize their tools and equipment, as well as to follow all relevant health and safety guidelines that are standard to your industry and best practices.
Adding a mobile aspect to your business can be a great way to differentiate yourself from your competitors, but do your homework. By being up to speed on the regulations and taking the necessary precautions, this can become a lucrative and fun aspect of your business.
You have to work on your business in addition to working in your business
The reality is as an esthetician who works from home, you're more than just a service provider – you're a business owner too.
And a big part of being able to be a successful business owner is marketing your business.
You have to have a steady stream of clients if you're going to be successful.
Being an independent esthetician can be really challenging, and your superpower, other than being really good at what you do, is to be an expert at marketing yourself and keeping yourself booked solid.
By effectively promoting your services, you can attract new clients and build a strong customer base.
One of the best ways to market your home-based esthetician business is by using a website and social media platforms like Instagram and TikTok .
Because these platforms are so visually oriented they're a natural fit for you being able to show off what you do.
Not only do you need to be present and commanding attention on your social media platforms, but you also need to have a place on the internet that is your home base.
Having a website for your business allows you to showcase your services and provide potential clients with important information about your business.
First and foremost, your website should provide a way for your potential customers to book with you.
Who likes dialing a number and talking to someone in the 21st century? No one.
So remove the friction and making getting booked with you as simple and easy as it can be.
Your website should include a detailed description of the services you offer, as well as your contact information and business hours. You can also use your website to share before and after photos of your clients, as well as any special offers or promotions you may be running.
Furthermore, you can use a blog to share skincare tips and advice with their clients and the general public, potentially attracting new clients and applications for their services.
For example, makeup videos are huge. You could create your own YouTube channel where you discuss different types of products and how to apply them. You could then direct them to a blog post on your website where you can describe the products in more detail and earn an affiliate income from selling those recommended products.
This would not only help you grow your clientele, but it would also give you some extra income while helping you learn about the beauty world.
And since you're a service business, you have to have the standard business-world kinds of promotional materials like business cards and other marketing materials.
Business cards are a great way to provide potential clients with something that they can hold in their hand or store in their purse or wallet that has your contact information, so they can easily reach out to you to schedule an appointment.
You can also use marketing materials like flyers and brochures to provide more detailed information about your services, and distribute them at local events or businesses.
Potential challenges and drawbacks to working from home as an esthetician
One of the biggest potential challenges of working from home as an esthetician is the lack of support and collaboration with other professionals. Estheticians who work in a traditional salon or spa often have the opportunity to learn from and collaborate with their colleagues, sharing ideas and best practices.
This can be a valuable source of support and professional development. However, estheticians who work from home may not have the same opportunities for collaboration and support, which can be isolating and challenging.
Another challenge of working from home as an esthetician is the lack of access to mentorship and guidance from more experienced professionals. Estheticians who work in a traditional salon or spa often have the opportunity to work with and learn from mentors who can provide valuable guidance and support.
This can be especially important for new estheticians who are just starting out in their careers. However, estheticians who work from home may not have the same access to mentorship and guidance, which can make it more difficult to develop their skills and advance in their careers.
A third challenge of working from home as an esthetician is the potential difficulty in staying up-to-date with the latest industry trends and developments. Sometimes, when you're not spending every day in a salon you can be disconnected from hearing about the latest trends and innovations in your field.
Estheticians who work in a traditional salon or spa often have the opportunity to attend workshops, conferences, and other professional development events to stay current with the latest trends and techniques. However, estheticians who work from home may not have the same access to these types of learning opportunities, which can make it more difficult to stay current and competitive in the field.
Is a home based spa worth it?
By now, you've probably figured out that there's a lot of planning and work that goes into working from home as an esthetician.
You really have to count the costs and figure out whether or not it's worth it.
When considering starting a home-based esthetician spa, some things to consider include:
The noise level and accessibility of the workspace
The ability to separate work and personal life
The cost of necessary equipment and products
The ability to concentrate while you're working at home and handle paperwork
maintaining cleanliness and following regulations along with being able to pay all the applicable fees for licensing and inspections
dealing with a lack of outside stimulation,
Being 100% responsible for your business and for any issues that may arise
Obtaining the proper insurance and business licenses
Handling marketing and promotions to generate new business, and maintaining the space.
Final thoughts
The big draw for estheticians working from home is that they can potentially become their own salon manager or owner by setting up shop at home. This allows them to have full control over their business and the services they offer, and sometimes they can even hire other estheticians or even a nail technician to work for them to provide additional services.
Depending on the size of the practice and the business goals, ambitious estheticians can use their cosmetology license to offer advanced skincare treatments, such as those provided by a medical esthetician.
Of course it doesn't have to be something big if you don't want it to. It can simply be a home-based business where you serve as the salon owner as a solo esthetician business that provides basic services as a way to generate some extra income as a side hustle.
The choice is yours.
Next Steps
Want to connect with other people who work from home who are creating the most amazing home offices and get more tips, tricks and hacks on how to make your home office setup the best it can be?
Join my brand new free private Facebook group, Home Office Hacks to connect with other home office hackers to make your space the best!