Are you looking for a second job to supplement your income and thinking of picking up a second remote job?
You may be able to work for two companies and earn two incomes at the same time. In fact, it's not as uncommon as you may think – many people do just that.
You can work two remote jobs at the same time, but before you jump into the world of dual employment, make sure you understand the challenges and risks involved.
I'll go over the pros and cons of working for two companies simultaneously and help you decide whether dual employment is right for you.
Real quick, before we get too far into it here, if you want to get more great ideas for your gaming room or home office and want to connect with other home office hackers to make your space the best join my free private Facebook group, Home Office Hacks here.
Can I work two remote jobs at the same time?
Yes, you can work two remote jobs at the same time. The good news is that you can have the freedom and flexibility to do what you want. Those are just a couple of the major perks.
If you have a couple of profitable skills, you can own two different businesses.
For example, if you're in part of the digital marketing world, you can have an SEO business and another involving content writing. It all comes down to knowledge.
Knowledge workers can take what they know and turn it into another full-time job, freelancing opportunity, or even side hustle.
That's because it may take them a short time to do one task before moving to another. You can still find that balance while collecting double income ethically (after all, it's your money).
If you are looking for financial security and want to make extra income, working two remote jobs is fine. Not only that, you're the only one that will have a sense of control. You determine your job security and you'll make more money than the average white-collar workers.
That may be enough to pay off your student loans and give the middle finger to debt. Think about it: financial freedom without having to work extra hours. You have a dream job in working a remote job or two that will give you the chance to move around freely.
Is it illegal to work for two companies at once?
No. It's not illegal to work for two companies at the same time. At least that's how it goes in the U.S.
That's because the United States has what is known as at-will employment laws. You can work multiple jobs if you so choose.
Yes, this also includes remote jobs.
So, while it is legal, it's not without its own challenges and issues.
One of the issues could be a conflict of interest. By this, we mean working for two different companies for the same industry, performing the same duties for companies that are competitors in the market.
For example, let's say you're a product designer. It would be a little strange to have a job at Microsoft while working the same job at Apple. If anything, you would need to work for one company or the other.
It's fine to work for two different industries. There's nothing wrong with that at all.
So keep this in mind whenever you are considering working for two companies. Two of the same industry is more likely going to be a no-go.
Another challenge that you may run into is that there may be policies in place by your employer that forbid a second job. Back in the day this used to be called "moonlighting" and was frowned upon. However, things have changed since then.
You should check your employment policies first to make sure you don't run afoul of the terms of your employment by picking up a second job as a remote worker.
You can also check with your boss first to see if he/she allows you to work for two companies. If not, you'll need to find out if you can get away with it. We'll talk more about this in a minute.
How do I balance two remote jobs?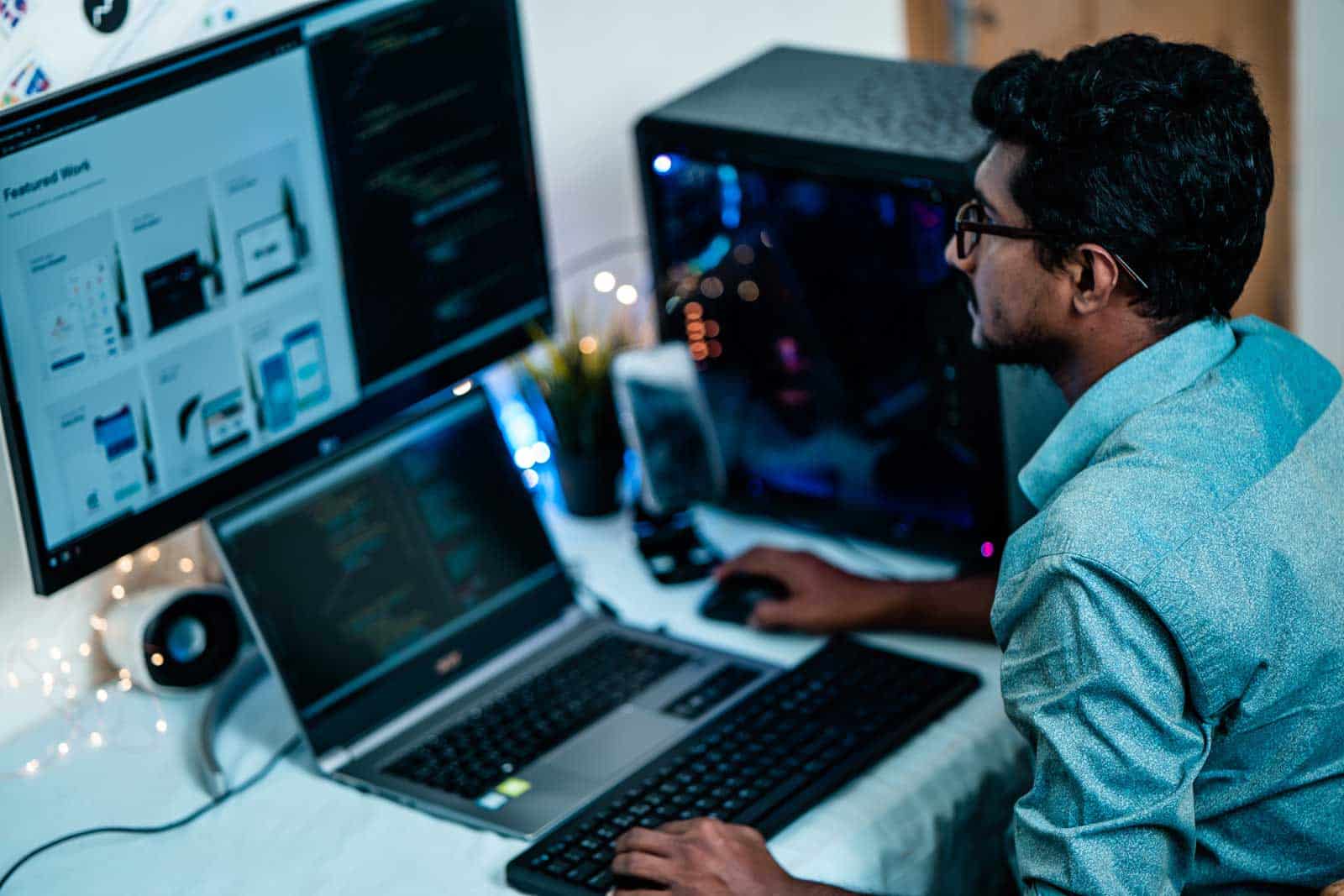 First, you have to prepare for the demands of working two remote jobs, and the first step is making sure you can handle the workload and demands of two remote jobs.
If both of your remote jobs are full-time gigs, then you are going to need to have expert-level planning and scheduling skills. Being disorganized can destroy your two-job set up, quickly.
You want to plan out your time to the point where you are able to work a couple hours or so of one job and the same time for the other as you can to meet the demands.
It's also a good idea to make sure you have the right tools for working from home. Different jobs can require different software tools, computer hardware, etc.
One of the biggest dangers you will need to be aware of is burnout. You have to be mindful of your workload to prevent overworking yourself.
The good news is that with remote work, time can be flexible. If you are working two remote jobs with different companies, talk to each of your employers about schedule availability. It's very important to take care of yourself.
You may be working two remote jobs, but it might cause a time crunch. That's why you want to block out time to eat, take a shower, and even talk to friends or family. Taking care of yourself should be number one regardless if you work a remote job or two.
Dual employment can be stressful if you don't have enough balance. That's one of the downsides of attempting to gain additional income. This may not be right for anyone if they can't seem to handle the pressure.
It's important to manage your valuable time. Sometimes, it may be difficult for one person to work 2 full-time remote jobs. And that's OK.
A 40-hour week may just come down to just one job. Remote employees can even work 30-hour per week contract positions if they need to. With remote work growing in numbers, there are an abundance of job options that you can choose from.
Can an employer stop me from having a second job?
Yes. An employer can have the authority to limit an employee's rights to work a second job. They may not appreciate one of their employees moonlighting for someone else. The reason for this may be due to the fact that it may interfere with the work they are involved in with the company.
Employment agreements and contracts may contain language stating this. If you have any questions before signing one, it's important to contact employment lawyers that may be familiar with contracts. You may want to earn extra money, but there may be terms of employment that may deny you the opportunity.
If this is something that you don't want to contend with, you can always find another job. The last thing you want to deal with are potential legal implications that may arise from working two different jobs.
What is moonlighting at a job?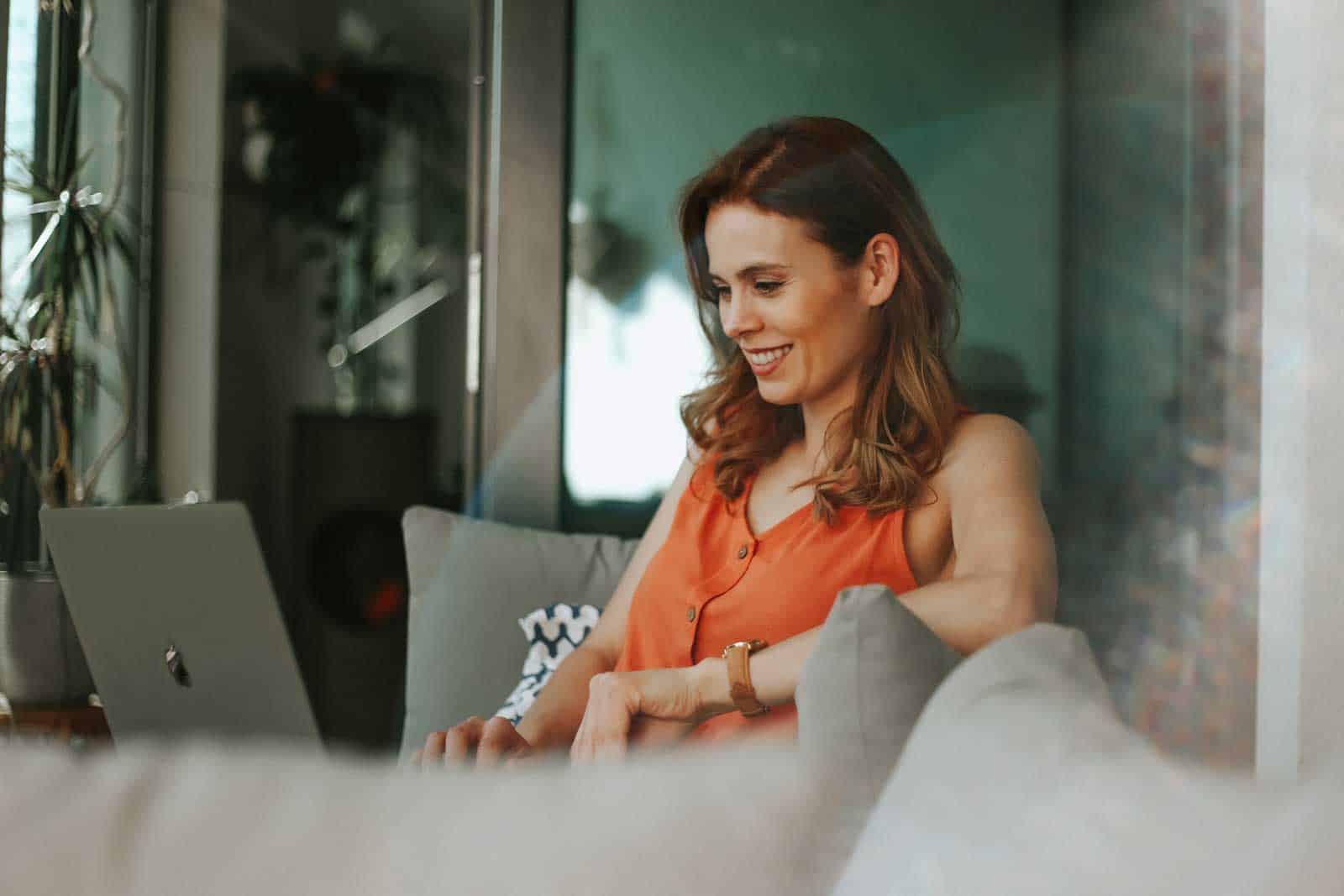 Moonlighting is defined as doing the same job for someone, but not as the company you work for. For example, you may be working for an auto body shop. You do get paid for doing the services that are required for your job.
Not let's say you do the same job and get paid more working for yourself. This is known as moonlighting. You are using your skills and earning money that is not going to your employer. While it's not necessarily stealing, it's services that you provide through an employer but the income is going direct to you.
You may do what you want on your free time. But moonlighting may be considered an infraction against you as an employee. This may result in your termination.
This may be one good reason why you should work for yourself. This way, you can earn more money and command a better pay compared to what you're getting. Whether it's a remote job or something else, you deserve to earn 2-3x income or even 4-6x income if you so choose to do so.
American workers today are looking at opportunities where they can earn more money. What will you do with your skills that will make you money? It may be possible to work two different remote jobs if your schedule allows it.
Next Steps
Want to connect with other remote workers, contractors, freelancers, gamers and people who work from home who are creating the most amazing home offices and get more tips, tricks and hacks on how to make your home office or gaming room setup the best it can be?
Join my brand new free private Facebook group, Home Office Hacks to connect with other home office hackers to make your space the best!