How realistic is it for a software engineer to actually work from home?
Remote jobs have become increasingly common among software engineers because they enjoy the flexibility of being able to choose their hours and set their own schedules. However, not all software developers are cut out for remote work because the demands of the job can be tricky for software engineers.
Can software developers work from home?
It is possible for a software engineer to work from home, and many companies have adopted remote work policies that allow employees to do so.
This guide will help you determine if working remotely is right for you. We'll discuss what skills you should develop, where you can find clients, and how to prepare yourself for a successful career as a freelancer.
Real quick, before we get too far into it here, if you want to get more great ideas for your gaming room or home office and want to connect with other home office hackers to make your space the best join my free private Facebook group, Home Office Hacks here.
Can a software engineer work from home?
One of the main reasons software engineers are looking to work from home is because they want to have a personal life, get a better work-life balance, eliminate their commute and increase their productivity so they can concentrate on their computer programming work, which isn't always as easy as it would seem in a traditional office setting.
It's not just the "cool kids" in the start-up crazy San Francisco area that have embraced working from home. Remote engineers are more common than you might think.
Few would have imagined a day when people would be able to ditch their 9-5 and choose to work from home. But working from home, or remote work as it is commonly called, is becoming popular. Even the top companies are opting for remote workers instead of full-time workers.
A few years ago, working from home was the exception. But today, more and more professionals are opting to work from home. And even remote software engineers are fast becoming the norm.
Software engineers are now going a step further and switching to a remote work environment, which means they don't attend their physical office.
Yes, a software engineer can work from home. But there are some things you should consider when working remotely.
First, find out whether your employer allows remote workers, if you're already employed as a software developer. Some companies allow employees to work from home, others require them to be physically located at the office.
If you're not already working remotely as a developer, then the good news is there is a lot of opportunity, and we'll talk more about that in a minute below.
Second, figure out whether you'd prefer to work from home or in the office. Working from home may seem appealing, but it comes with its own set of challenges.
For example, you need to make sure you have enough space to spread out and not feel cramped. Also, you must ensure that you have access to reliable Internet connectivity.
Finally, determine whether you would rather work alone or collaborate with colleagues. Working alone means you won't have anyone to bounce ideas off of and help you solve problems. However, collaborating with coworkers can lead to better results.
Working from home is definitely possible, but it requires careful planning and preparation. So, ask yourself these questions before making any decisions.
Where Can You Find Remote Software Engineering Jobs?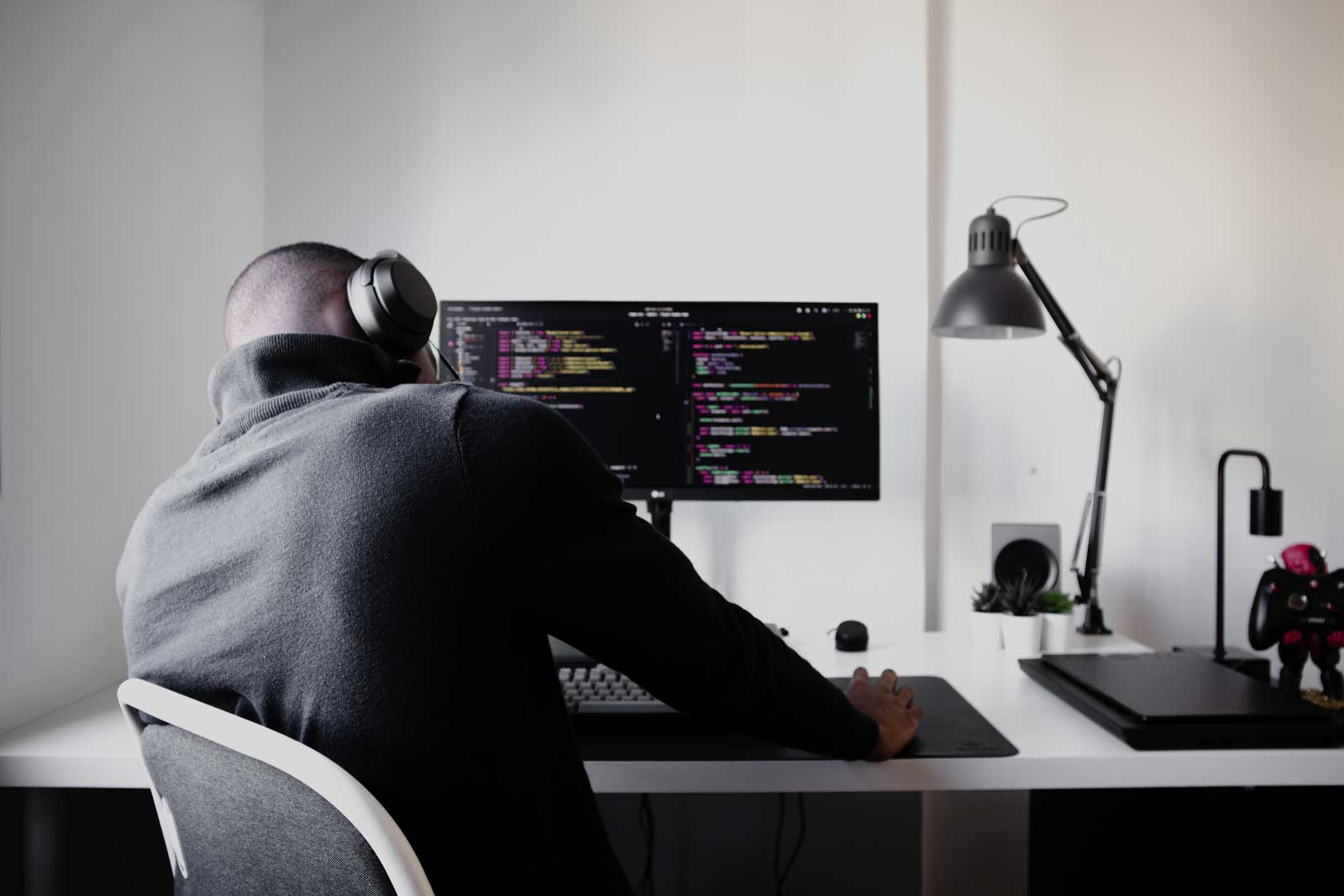 Computer programmers, web developers, and remote engineers of all kinds have learned the benefits of working from home. But how do you find one of these great gigs as a developer serving on a remote team?
Remote teams are everywhere and the online marketplace for people with software development skills is plentiful.
Here are some places where you might find remote programming jobs:
FlexJobs
FlexJobs is great because it has a variety of remote job listings, including software development, customer service, writing, editing, graphic design, and more. FlexJobs also offers hourly rates, which makes it easy to find flexible work.
Remote OK
Remote OK is an online community dedicated to helping people find remote jobs. It features thousands of remote jobs, as well as career advice and tips.
Upwork
Upwork is one of the largest online marketplaces for freelancers, offering tens of thousands of jobs for programmers, designers, marketers, writers, business analysts, and other skilled freelancers. Upwork connects employers with freelancers all over the world, so you can easily find work remotely.
LinkedIn
LinkedIn is commonly known for its more traditional approach because anyone who's anyone with career ambitions is active there. What a lot of people don't know is that it can be a great place for professional networking and finding opportunities for remote developers. There are many remote jobs available on LinkedIn.
TopTal
Toptal is a leading platform for high quality freelance talent around the globe. Toptal helps businesses source exceptional freelance developers, designers, consultants, coders, product managers, data scientists, and more.
Authentic Jobs
Authentic Jobs was started was started by Cameron Moll in 2005 because he had so much demand for connections to talented people and what started as a small side project has become something entirely its own.
Remote Tech Jobs
Remote Tech Jobs is another great site where you can search through hundreds of remote tech jobs. They offer a number of different categories, such as web developer, mobile app developer, backend engineer, frontend engineer, QA tester, UX designer, etc.
https://www.remotetechjobs.com/
Working Nomads
Working Nomads provides curated lists of the best remote jobs in a variety of different of different professional-level, tech industry related career fields. Their strength is their ability to connect remote workers looking for flexible opportunities with innovative companies offering independent jobs.
https://www.workingnomads.com/jobs
We Work Remotely
We Work Remotely is an online community and fantastic resource for finding work as a software developer to work with remote teams. In addition, if you're doing some research into the remote work possibilities, We Work Remotely keeps a list of the top 100 remote companies and companies that are entirely remote.
Simply Hired
Simply Hired is a job board where you can find some great opportunities for remote jobs. SimplyHired hosts a database of remote jobs across various industries. You'll find everything from entry level to senior level remote jobs here.
Career Builder
Career Builder is one of the oldest and most established employment sites on the internet. It has the largest market share by far in the United States where it was founded in 1995. Even though this is a traditional, old-school job board, there are a wealth of opportunities for remote developers to find a new job.
Indeed
Indeed.com is another old-school traditional source for remote software developers who may be looking for a more traditional employment model. Well established and widely trusted, Indeed is always a good place to check for tech industry jobs while you're on your job hunt.
What Kind Of Career Options Are Available For Remote Software Engineer Jobs?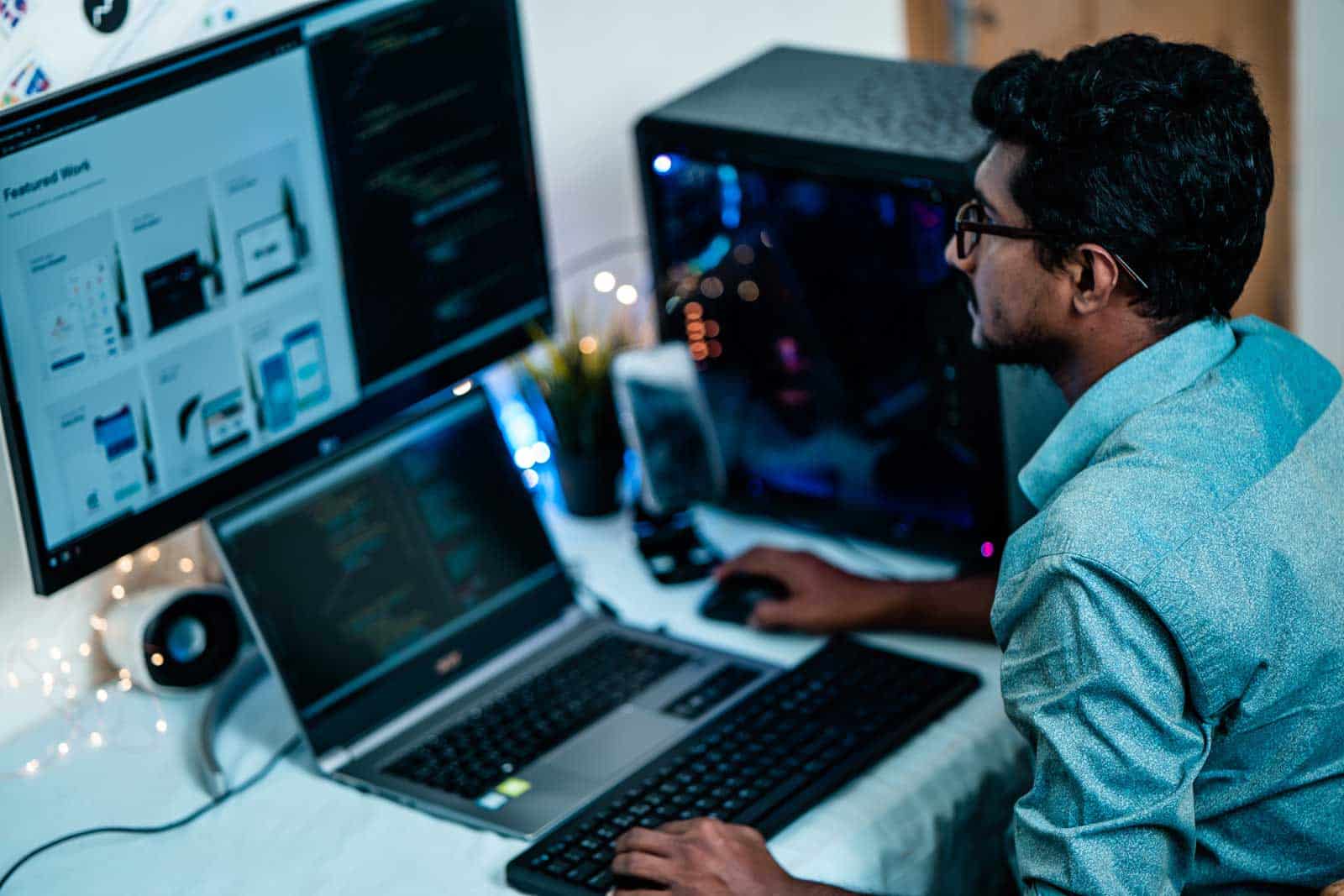 Software engineering jobs are always in demand, especially since the rise of cloud computing. As a result, remote positions are becoming increasingly common.
There are several different types of remote positions available, including contract work, freelance gigs, full-time employment, and part-time employment. Each type offers unique benefits and challenges, so it's important to research each option thoroughly before making a decision.
Contract Work
Contract work is typically offered by companies who are seeking additional resources to complete projects. These contracts are usually short term, lasting anywhere from a few weeks to a couple months. Contract work can be highly flexible, allowing employees to choose their own hours and locations.
Freelance Gigs
Freelancing is another popular choice for remote workers, especially if you're looking for flexible work schedules and hours. Freelancers are self-employed individuals who offer services to multiple customers. Freelance gigs tend to be less structured than other options, offering flexibility in terms of scheduling and location.
Full-Time Employment
Full-time employment is probably the most traditional form of remote work. Employees generally report to a single manager and work within a set schedule. Full-time employees are usually paid a fixed salary along with additional benefits like health insurance, 401k, etc., although bonuses and incentives are sometimes included.
Part-Time Employment
Part-time employment is similar to full-time employment, except that employees are expected to work a certain number of hours per week rather than a specific amount of time. Part-time employees are typically compensated based on the number of hours they work.
The hiring process for all these jobs will be different depending on the skillset the employer is looking for, so make sure you're prepared and your career development skills are sharp as they can be so you can position yourself in the best possible way to grab one of those development jobs with higher salaries.
Remote Software Engineer Job Description
In addition to the above job descriptions, here are some typical responsibilities for a software engineer working remotely:
Develops code and designs solutions to complex problems
Works closely with project managers and clients to understand business requirements
Collaborates with team members to create efficient processes and systems
Ensures that code meets standards and complies with security policies
Creates test plans and executes tests
Provides technical support to non-technical staff
What Does a Software Engineer Do?
A software engineer is a person who designs and creates computer programs. They work with other remote programmers or a development team consisting of other engineers, scientists, and technical experts to build the software that drives all kinds of technology these days—from smartphones to robots.
To put it simply, software engineers write code and initiate software development. They use unique programming languages to create instructions for computers so they can perform tasks like managing an online store or helping someone find directions on their phone.
What Do You Need to work Comfortably From Home as a Software Engineer?
You can work from home as a software engineer with the right tools and mindset. There are many tools you need to work successfully from home as a software developer:
1. Quality Internet Service
You can work from home as a remote software developer. But you need to have quality internet service.
A developer's job is usually done using a computer, so you must have an internet connection that won't cut out or slow down while you're working on a project.
If your computer is connected to the internet via Wi-Fi, ensure that your router is in good working condition and has up-to-date firmware installed. Also, check with your ISP to see if they offer upgrades or services that could improve your access speed.
2. A Functioning Computer System
The vast majority of software developers find it easy to work from home. That is because most software development is done on a computer, often in an open-concept office, so there's no need to commute. As long as you have access to a functioning computer system, you'll be able to work from home as a software engineer.
3. Relevant Software
A software engineer's job is to design, create, and test software systems. You can do the job from anywhere as long as there's a stable internet connection.
In order to work successfully from home as a software engineer, you need to have your own programming software, such as IDEs (integrated development environments) and an FTP client.
These tools will help you code faster and more efficiently. You don't have to buy them if you aren't sure about working from home yet. However, it's highly recommended that you invest in these tools once you've decided on this career path for yourself.
This will also include other software applications such as Zoom which is used to connect distributed development teams, Harvest to track work hours and see how much time project development actually takes, and other associated tools.
4. A Smartphone Device
A smartphone device is essential for working from home as a software engineer.
The reason for this is that you will need to have access to the development community, which is essentially a network of developers and other professionals who can help you with any issues that arise in your work. You can use your smartphone to connect to this network and access it anytime.
5. Comfy Furniture Equipment
One of the great things about working from home as a software developer is that you have the freedom to work in whatever way works best for you. While some people prefer to have an office space with all the amenities, others are happy to get their work done while sitting on their couch in front of the TV.
In order to succeed at working from home, it's vital to ensure that your furniture and equipment are comfortable and efficient. Both of these things will help you stay focused, offer productivity benefits, and help keep your energy level up so that everything gets done on time.
6. Scanner & Printer
In order to work successfully from home, you will need a scanner and printer. These will allow you to scan and print documents related to your work, which is essential for keeping on top of your tasks.
A scanner is a useful productivity tool. For example, if you need to do research online. You can use it to scan images of books or articles and then read them without having to leave your home office.
So make sure you have time every day to stretch, exercise, and do some other things that help keep your body and mental health up so that it can keep up with your brain.
Benefits of Working from Home as a Software Engineer
Software engineers are knowledge workers, meaning they spend a lot of their day working on things that require thinking. It is a job that requires a lot of concentration and focus, so it's important to have an environment where you can keep your head in the game. Here are a few benefits of remote working.
1. Increases Productivity
Working from home as a developer can increase your productivity by giving you more time to make progress on your projects. In addition, when you don't have the distractions of an office, it's much easier to stay focused on what matters.
2. Saves Time and Money
As a software engineer, there are many benefits to working from home, including saving money on your annual salary and saving time. First of all, you won't have to commute to and from work every day. It means you can save yourself hours of traffic each week, which will add up over a year.
3. Improves Communication
Working from home as a Software Engineer is a great way to improve your communication with other team members.
The corporate firewall will not be in the way when you work from home. As a result, you can easily communicate with your co-workers and colleagues without any interference from the firewall.
4. Gives You More Control Over Your Time
One of the most significant benefits is having more control over your time. For example, you won't have to worry about getting stuck in traffic or being late for an important meeting because of an unexpected event.
You'll also be able to take advantage of happy hours, which may not be as easy if you're working in an office setting with co-workers who don't want to go out for drinks at 5 pm on a Wednesday.
Tips & Tricks to Help Improve Your Productivity as a Remote Software Engineer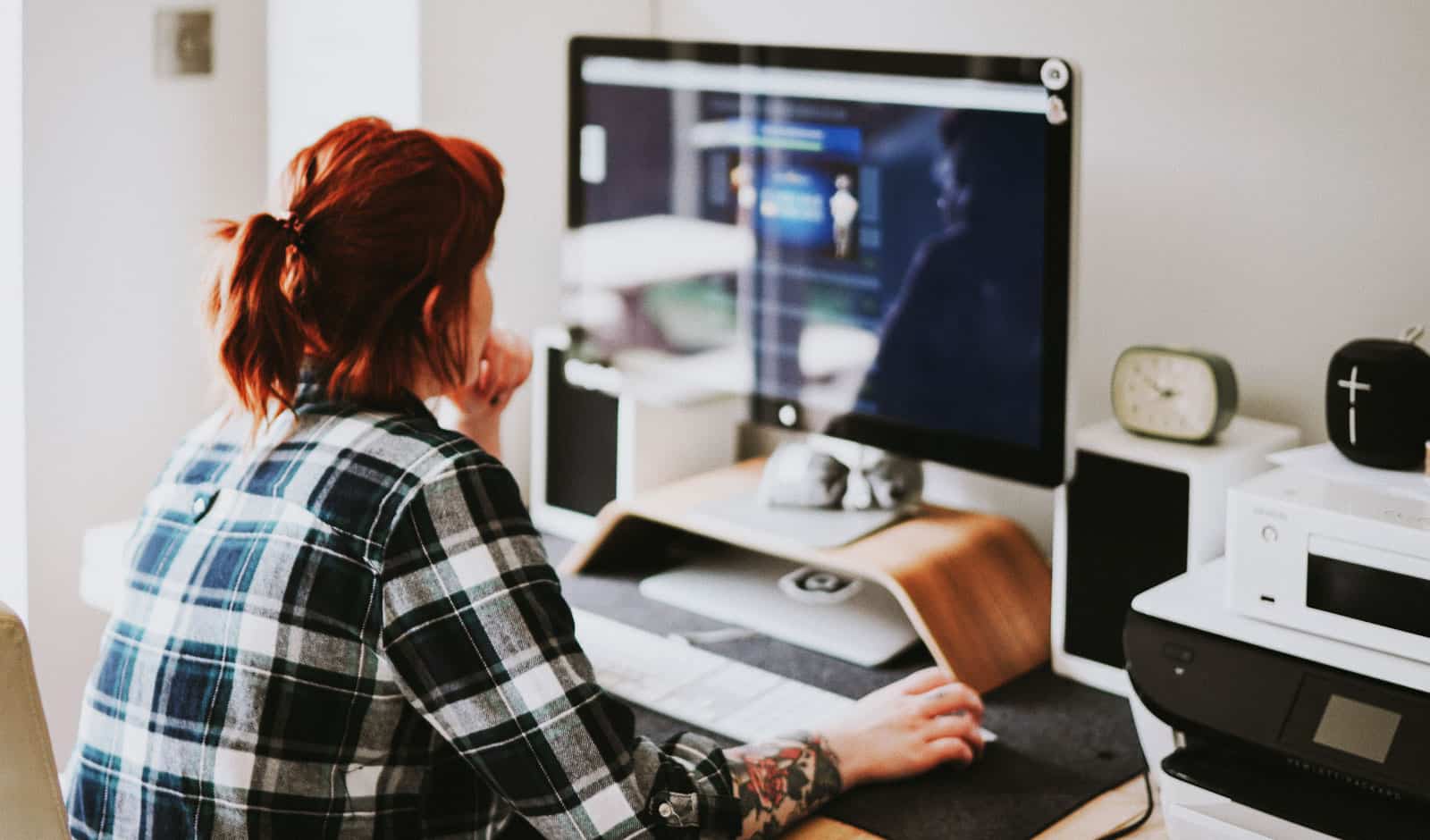 When you're a remote software engineer, it's easy to get distracted by household chores and errands. So, naturally, you want to work on your project, but you also want to keep your home life running smoothly.
So how can you maintain a good balance between the two and keep your peace of mind? Here are some tips to help:
Create an optimized work schedule that works for you and your family.
Prioritize workday goals, including setting aside time for leisure and self-care activities like exercise.
Always take out time for leisure—even if it's just 30 minutes! It'll help keep you sane and motivated, making it easier for you to focus when it's time to head back into the office.
Maintain a good balance between work and home life by identifying and minimizing distractions in both areas (e.g., turn off notifications on your phone, so they don't distract you while at home).
Get out and exercise. Even for us computer nerds (perhaps most especially!) it's really easy to maintain the status quo and sit in front of your computer all day without much movement at all. It's always a good idea to refresh your brain by making sure you're taking time to take care of your physical health.
Conclusion
Remote work and working from is the future of work. I believe that one day remote employees will outnumber in-office employees.
So it should come as no surprise that software engineers can work from home.
In fact, working remotely has become increasingly common among companies who want their employees to be able to balance their personal lives with their professional ones. However, it doesn't mean that everyone can do it because remote work isn't a great fit for every single person.
But I think for most of us, especially those of us in the software development industry, we'll be working at home or remotely for the foreseeable future, and that's a good thing.
Next Steps
Want to connect with other remote workers, contractors, freelancers, gamers and people who work from home who are creating the most amazing home offices? Want to get more tips, tricks and hacks on how to make your home office setup the best it can be?
Join my brand new free private Facebook group, Home Office Hacks to connect with other home office hackers to make your space the best!