Want to work for Google? Want to do it while working from home?
The good news is that you don't have to move to Silicon Valley to get a job in tech! Google offers many different types of remote jobs, so there's a lot of opportunity here.
If you're interested in finding a new career path, and you want to work from home for Google, then you should check out these 12 different types of remote jobs available. These positions range from software engineering jobs, to design jobs, to sales and just about everything in between.
And they can all be done remotely.
I'll also cover how to find these jobs, where to apply, and how to get started.
If you've always wanted to try working from home for Google, then this article is for you!
Does Google allow employees to work from home?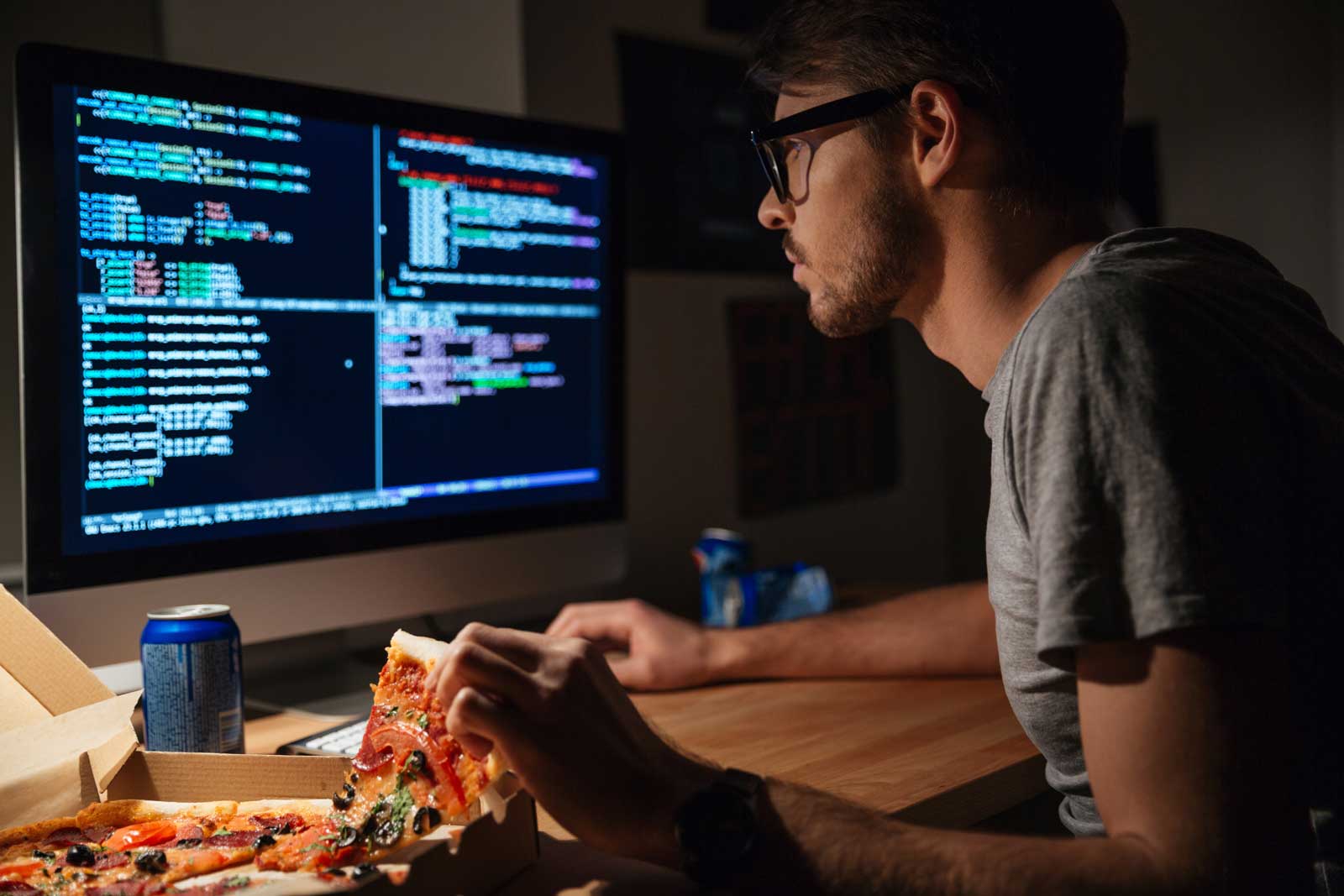 Google offers a wide variety of jobs across its various divisions. From software engineers to data scientists to product managers, there are plenty of opportunities available at Google.
Google is the tech company that many aspiring developers dream of working for.
But here's the catch:
It's not just for developers and programmers!
Even better, you don't have to move to San Francisco, Mountain View, or Silicon Valley to get on board with Google.
They've got a variety of remote positions available so as long as you've got a quality internet connection you can get a job with Google and even become an essential part of one of Google's core teams.
One of the benefits of working at Google is that the company is very flexible when it comes to where its employees work. In fact, many Googlers take advantage of the company's remote working policy and work from home (or another location outside of the office) on a regular basis.
So, if you're wondering if you can work from home for Google, the answer is a resounding yes! However, it's important to note that not all positions at Google are eligible for remote work. For example, jobs that require on-site training or those that involve working in a physical office space (such as retail positions) are not typically available to be done remotely.
Still, there are plenty of great opportunities available if you're interested in working from home for Google. So, if you're looking for a flexible and accommodating employer, Google is definitely worth considering!
Software Engineer
A software engineer at Google is a software developer's dream. They're responsible for designing, developing, testing, deploying, maintaining, and enhancing software solutions. Software engineers specialize in certain aspects of computer science, such as programming languages, operating systems, databases, network protocols, user interface programming, or any combination of these various disciplines.
They may work alone or in groups, depending on the nature of the project. Some software engineers focus on creating applications, while others focus on improving existing ones.
Software engineers must possess strong problem solving skills, excellent communication abilities, and exceptional analytical skills. They should be able to think critically and creatively, and demonstrate initiative and independence.
Software engineers usually earn bachelor's degrees in computer science or related fields. A master's degree is usually required for senior positions.
Technical Program Manager
As a Technical Program Manager at Google, if you get the gig, you'll use your technical expertise to drive complex, multi-disciplinary software projects from start to finish, including planning requirements, managing a production schedule, communicating clearly with cross-functional teams, and working closely with the project's stakeholders.
Part of the big responsibilities for these kinds of remote jobs is to define and refine requirements for the project that you're managing. That means you would be responsible for identifying risks and bottlenecks while also managing project budgets.
You'll also be responsible for leading your team's analysis and recommendations, which may include discussions with senior management.
In a position like this you will have to be able to demonstrate strong communication skills, analytical thinking, and ability to collaborate effectively with diverse groups throughout Google's organization. Being adept at working independently is a baseline requirement for any remote job and you'll be responsible for meeting tight deadlines as is the case with any fast-paced company.
YouTube Risk & Contract Manager
Want to work on the video side of the Google Universe? Then this may be the opportunity for you.
This position requires strong communication, negotiation and problem solving skills. You must be able to effectively communicate with internal and external stakeholders to build consensus and close complex deals. You should be comfortable working independently and within a collaborative environment. You will be responsible for managing risk and negotiating contracts with content moderators.
You will play a key role in negotiating and executing contracts with content moderation vendors for YouTube's global operation. You will work closely with legal, vendor management and stakeholders to draft and implement agreements.
Visual Designer
Google's creative design team enjoys a world class reputation and has been at the forefront of industry innovation for digital design concepts.
Google's visual designers are responsible for crafting the look and feel of Google's products. Their work involves creating designs that are beautiful, innovative, inspiring and accessible.
As a Visual designer, you would be working closely with engineers and product managers to gather insights about the behaviors and perception of people who use our product to inspire and inform design decisions. You'll collaborate with your design partners and colleagues to leverage and evolve the design language at Google to build beautiful, innovative products that people love to interact with.
And all of it can be done remotely!
Interaction Designer
Working for Google as an interaction designer, you'll play an integral role in helping to shape the future of technology by designing interfaces that are intuitive, engaging, and delightful. You'll work across many disciplines including research, usability testing, prototyping, production, and analysis. You'll focus on understanding users' needs and desires through observation, interviews, surveys, and analytics.
And you'll apply those findings to develop solutions that delight users.
You'll work alongside engineers, researchers, writers, content strategists, program managers, and others to create industry-leading user experiences and be responsible for developing new ideas, collaborating with stakeholders, and leading projects to completion. You'll be expected to manage your time effectively, meet deadlines, and produce high quality results.
Network Engineer
As a network engineer with Google, you'll be working directly with the technical infrastructure team to operate their vast network. At the most basic level, you'll be responsible for keeping the network running safely and efficiently. You'll monitor network performance, coordinate planned maintenance, adjust hardware components and respond to network connectivity issues.
You'll also be responsible for making sure that the network runs smoothly by performing regular system checks and troubleshooting any problems that arise.
A network engineer works closely with the technical infrastructure team and helps build new software and hardware solutions to improve the reliability and efficiency of the network.
Technical Solutions Consultant
As a Technical Solutions Consultant at Google, specifically working with Google's Cloud solutions with products like Google Workspace, you will be responsible for helping customers implement new technologies and services within their existing IT environments. You will provide guidance and support to customers during the planning, deployment, and operation phases of their projects.
Working cross-functionally, as a Technical Solutions Consultant you will be responsible for driving alignment across the sales, Product Management, Engineering and Product Marketing functions to deliver solutions for customers. Gather customer insights and feedback, and incorporate this learning back into the Organization and Product Area Roadmap, ensuring effective product launches and differentiated features.
Security Engineer
As a Security Engineer, you'll be protecting Google from hackers, malware, and security threats. Google's security engineers are responsible for protecting everything from user accounts to conducting investigations, and resolving problems in vulnerability analysis.
You would also perform application security assessments against vulnerable applications on Google's variety of different platforms, working toward identifying and providing remediation guidance to impacted developer groups.
Depending on which company you work for in Google's huge family of businesses you could find yourself working on Android security teams, specifically those that focus on app scanning or Google play operations, to find new ways to detect flaws in Android applications at scale.
if attention to detail is in your wheel house, inspecting and resolving a wide range of code quality issues, including both obvious and subtle ones, would be part of your daily task list while you're enjoying the work from home life.
Quantitative UX Researcher
As a Quantitative UX Researcher, you'll be responsible for helping Google's team of UXers and product managers to understand the attitudes, emotions, and behaviors of users who use our products.
You would be working with stakeholders across the various parts of the Google business to influence product decisions and be involved throughout product development process.
In addition you'd be working on conducting qualitative and quantitative research studies to answer questions about user needs and behaviors by applying advanced statistical analysis techniques to analyze data collected during research sessions and then develop models to predict future trends and patterns.
Field Sales Representative
Not a programmer or tech person? No problem, Google has opportunities for you too. Google has a need for sales reps just like any other business, and the best part is that you don't have to be a tech person to do it, and you can do it remotely.
As a field sales representative for Google, you'll be responsible for meeting quota targets by prospecting and qualifying new prospects and closing deals. As it is with any sales-based job you will need to demonstrate your proficiency by meeting your targets every month through cold calling, email outreach, and face-to-face meetings.
One of the big factors for success in a role such as this is that you must feel comfortable interacting with senior management, externally, as well as internally. Driven, ambitious, passionate closers with proven success are always a great fit for these kinds of jobs.
Product Manager
As a product manager, you'll be working across multiple functions within Google to build new products and refine existing ones. You'll be responsible for defining and delivering on product strategies that align with Google's overall goals.
You'll be working across Google's various companies and divisions to drive product development by connecting the technical and the business worlds. You'll be focused on analyzing, positioning, promoting your solutions to the various groups of users, either internally, externally or both, ensuring that what you've created meet the needs of the intended audience.
UX Writer & Content Designer
Google employs many people remotely and one of the more creative and fascinating opportunities is that of a UX writer & content designer. As a UX writer & content designer, you would be in charge of creating written content for websites and apps to help users carry out their specific tasks.
And don't we all know that Google's knowledge base could use a lot of help!
You would work with designers and engineers to establish product visions and narratives using design thinking, empathy, logic, as well as research with your overall aim to improve the overall user's experience and help them find the answers they're looking for.
Where can I find work at home jobs for Google?
If you're ready to take the next step and start the application process so you can work for Google, then all you need to do is to go to https://careers.google.com/jobs and filter your search under "locations" by "show all remote-eligible jobs".
Then you can narrow down your search by skills, degree requirements, job types and even which organization underneath Google's umbrella of companies you'd like to work for.
Next Steps
Want to connect with other gamers and people who work from home who are creating the most amazing home offices and get more tips, tricks and hacks on how to make your home office or gaming room setup the best it can be?
Join my brand new free private Facebook group, Home Office Hacks to connect with other home office hackers to make your space the best!