Are you feeling isolated while working from home? Are you missing out on the office camaraderie and the after-work drinks with your colleagues?
Working from home has become increasingly popular in recent years, and with this comes the challenge of making friends while working remotely.
It can be difficult to find the time and resources to meet new people when you don't have a traditional office environment.
Working from home can be lonely and take a toll on well-being, according to a 2022 study, but there are ways to make friends and maintain social connections while being remote employees.
Key Takeaways
Being a remote employee, you can join professional networking groups to make new friends and grow more.
Co-working spaces can be a great place to make new connections and meet other remote workers in real life.
Joining a sports club or a gym can also reduce loneliness and boredom.
With the right approach, you can make meaningful connections with great people who can help you succeed in your career and provide the social connection that we all need. So, let's get started!
Real quick, before we get too far into it here, if you want to connect with other remote workers – and make some new friends! – or would love to make your home office space the best join my free private Facebook group, Home Office Hacks here.
11 sure-fire ways you can make friends and expand your social circle when you're working from home
Many people struggle to make friends when they're working remotely, but it doesn't have to be awkward or weird and it's certainly not impossible. There are plenty of ways to build a supportive and fulfilling social circle, even when you're working remotely.
1. Join professional and social networking groups
Joining professional or social networking groups can help you meet people with similar interests, backgrounds, and goals. These online groups can either be on Facebook, Discord, Slack Channel, Reddit, LinkedIn, or other websites.
Professional groups offer the opportunity to network and exchange ideas. They can also provide valuable resources for finding job opportunities and making contacts in your industry.
On the other hand, social groups provide the opportunity to build relationships with other people in similar situations. They can provide an outlet for sharing ideas, thoughts, and experiences, which can help to make working from home more enjoyable and productive.
Schedule time to connect with like-minded individuals in your industry to expand your network and make friends.
Here are a few social platforms you can join today:
2. Join co-working spaces
Co-working spaces are great places to find other remote workers and freelancers who share the same workspace as you do. Utilize these shared workspaces to network with your peers and make new friends.
Working from home can be a great way to stay productive and accomplish your goals, but it can also be isolating and lonely. Working in a co-working physical space can be a great way to combat those feelings of loneliness and make friends while you work.
Co-working spaces can be a great way to make connections and get feedback on projects or ideas. Plus, you can bounce ideas off each other and get help when you need it.
According to Ergonomic Trends, "82% of the co-working space users said that co-working helped expanding their professional networks."
The social atmosphere of a co-working space can also be a great way to stay motivated and inspired. You can learn from the experiences of others, improve social skills, share ideas, collaborate on projects, and find opportunities for friendships.
Working alongside other like-minded people can be a great way to stay motivated and on task.
You can also use a co-working space to find mentors and coaches. Many experienced professionals will often use co-working spaces to meet and mentor other professionals. This can be a great way to get advice and learn from someone who has more experience than you.
3. Get involved in local events
It can be easy to get lost in the monotony of working from home, but getting involved in and attending a local event can give you a much-needed break and allow you to recharge and refocus.
I've got a good friend who does the design work for a local festival every year and each year she makes so many new connections just because she's involved in working on this huge event, that it's helped her extend social circle and she's seen her business explode in growth.
Watch out for local events related to your industry, such as business conferences or workshops, which will give you the opportunity to interact with fellow professionals and build relationships.
Local events can be:
Seminars and In-person meetups
Festivals
Community gatherings
Charity fundraisers
Sports tournaments
Art shows
Many of these events will be free or low-cost to attend, making them a great way to stay connected with your local community while on a budget.
The types of events available will depend on the location, but no matter where you live, they will improve your social life.
Here are a few apps to find local events near you:
4. Take online classes
Online classes help you learn something new while also connecting with other people who have the same interests as you do.
Look for online courses related to your field of work or hobbies that allow you to connect with others who share the same interests as yourself.
You can make friends in online courses by engaging with the course material, finding small talk opportunities, and participating in discussion forums.
Interacting with other students in the course and joining study groups or forming study partnerships can help you stay connected and grow your social network.
You can also reach out to your classmates through social media or email and make plans to connect over video chat or discuss course material together.
5. Volunteer for a cause or organization that aligns with your values
Volunteering is an excellent way to meet new people while giving back to the community at the same time — two birds, one stone!
If you don't know where to start, ask around. Ask your family, friends, and neighbors if they know of any volunteer opportunities in your area.
Here are a few places when you can offer volunteering services without disturbing your work schedule:
United Way
Library or Book Club
Animal Shelter
Soup Kitchen
Local School as a Tutor
Local Hospital
City Parks
When volunteering, make sure to be open to meeting new people. Attend any events related to the organization you are volunteering for and don't be afraid to introduce yourself and strike up a conversation. You never know who you might meet!
7. Join sports clubs or teams
Joining clubs or teams is a great way to make friends when working from home since it gives you an opportunity to bond over shared activities and interests outside of work hours!
You don't have to be a world-class athlete to join a sports club or team; all levels of skill are welcome.
It could be a tennis league, a men's basketball rec league, a running or cycling group, or any other kind of team sport.
Spending time in sports can also help relieve stress and reduce feelings of boredom and isolation.
You'll stay active, have fun and make meaningful relationships with others who share your interests. So if you're looking for a way to stay connected and make friends, why not join a sports club or team?
8. Join a gym, Yoga club or start Crossfit
Physical activity is absolutely crucial when you're working from home. We tend to be more sedentary at home because we simply don't need to move around as much.
Hitting a gym or yoga club on a daily basis can be a great way to take a break from your work, make some new friends and reduce isolation.
At a gym or yoga club, you can join a variety of classes that are tailored to your fitness level and goals. You can also benefit from the expertise of qualified instructors who can help you reach your goals.
And think about it – is there a bigger community around these days than Crossfit people? Those people are seriously committed!
Even if you're just making small talk in between sets, it's a great way to stay connected and build relationships on common ground.
9. Reach out to your existing contacts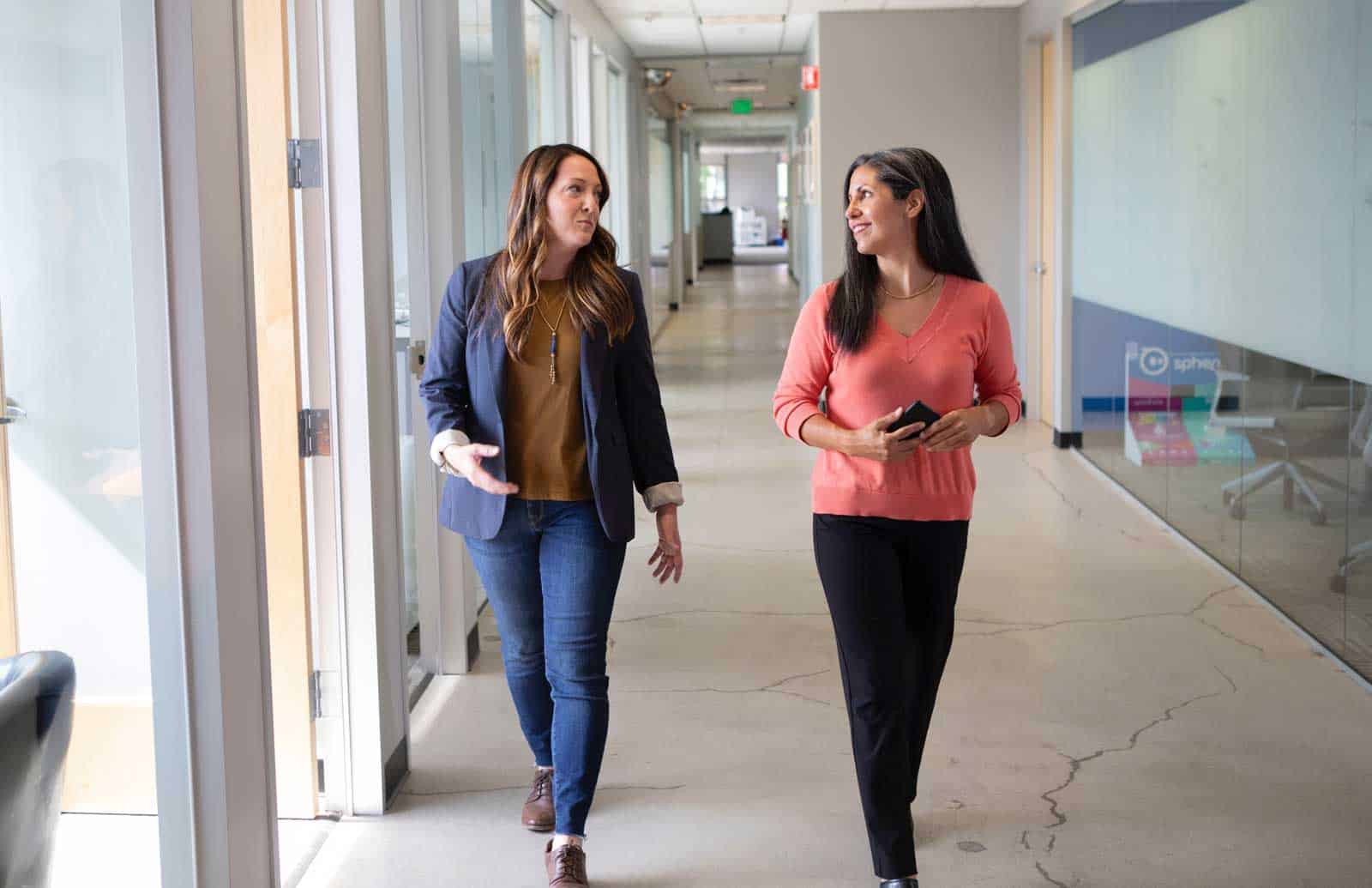 Why make new friends when you can reach out to your colleagues who are working remotely too?
Reach out to one of your existing contacts to see if they would like to have virtual coffee dates or happy hours.
You may be surprised at how many people are willing to join you at a coffee shop and chat!
You can discuss your current work situation, catch up on each other's lives, and even discuss potential new business opportunities. This can be especially beneficial if you are looking to network with people who have similar interests or goals.
10. Start a martial arts training class
Starting a martial arts training class can be a great way to make friends when you work from home and it has a number of benefits.
For starters, the physical activity and self-defense skills you learn can be a great way to get in shape – especially if you do Brazilian Jiu Jitsu or something physically rigorous.
One of the benefits of martial arts training is the sense of accomplishment and confidence it can provide. As you learn new skills and techniques, you'll be able to see your progress and improve your abilities, which can be very satisfying. Plus, the discipline and focus required for martial arts training can be a great way to relieve stress and improve your overall mental health.
In addition to the personal benefits, martial arts training can also be a great way to make friends and build a supportive network.
Many martial arts academies have a strong sense of community, and students often form close bonds with their instructors and classmates. As you train together, you'll have the opportunity to learn from each other and support each other's growth and development.
Plus, the camaraderie and teamwork that often develops in martial arts training can be a great way to build strong friendships and connections.
11. Reconnect with old high school and college or university friends
Reconnecting with old high school and university friends can be a great way to rekindle old friendships when you work from home.
After graduation life can get in the way pretty quickly – and that can be especially complicated by big life events like marriage, having kids, and moving to another state.
But one of the single greatest benefits of the internet in the 21st century is that it makes it a lot more easy to reconnect with people who were once part of our lives.
If you haven't talked to an old friend in years, now is a great time to start.
You already have a shared history and common experiences with these people, so it can be easier to pick up where you left off and rebuild a strong friendship. Plus, you likely have similar interests and values, which can be the foundation for a lasting friendship.
One of the benefits of reconnecting with old friends is the sense of nostalgia and familiarity it can provide. As you catch up and reminisce about old times, you'll be able to relive some of your fondest memories and experiences, which can be very comforting and reassuring. Plus, you'll be able to learn about what your old friends have been up to and see how they've grown and changed over the years, which can be fascinating.
In addition to the personal benefits, reconnecting with old friends can also be a great way to expand your social network and meet new people. As you reconnect with old friends, you'll have the opportunity to learn about how their life has progressed, the people they know and the groups and communities they're a part of.
This can open up new avenues for making friends and expanding your social circle, which can be especially important when you're working from home. Plus, the support and encouragement of old friends can be a great way to stay motivated and engaged, even when you're working remotely.
Next Steps
Want to connect with other people who work from home who are creating the most amazing home offices and get more tips, tricks and hacks on how to make your home office setup the best it can be?
Join my brand new free private Facebook group, Home Office Hacks to connect with other home office hackers to make your space the best!