Promoting your blog posts is an essential part of blogging that many bloggers overlook.
So you've got your blog started and you've created some awesome content?
That's great!
But publishing awesome content is only one part of blogging.
Here's a quick rundown of how to promote your blog:
Recruit Your Friends & Family
Share Your Blog Posts On Your Own Social Media
Content Promotion
Tag The People You Mention In Your Posts on Social Media
Optimize Your Blog Posts For Sharing
Create Internal Links To Other Relevant Content
Join Communities Surrounding Your Topic
Find Facebook Groups On Your Topic
Optimize Your Blog Posts For Search Engines
Create Info Graphics & Shareable Content
Build Your Dream 100 List
Reach Out to Influencers & Other Popular Blogs
Promote Your Blog On Instagram
Collaborate With Other Bloggers
Use Reciprocal Sharing Sites
Create An Email List
Add Your Blog To Your Email Signature
Send Your New Posts To Your Facebook Messenger List
Run Your Own Giveaway
Answer Questions On Quora
Write Guest Posts
Get Interviewed
Run Paid Ads
Simply put, promoting your blog is how you grow your traffic and reach your audience.
You're probably thinking: "But what if my topic isn't so popular?" or "What if nobody reads my articles?".
Well let me tell you right now – don't worry about it because we're going to solve that problem here.
So even if you think people won't read your stuff because they haven't heard of your niche yet, just keep posting anyway.
The more content you share, the better chance you will get found by readers who are looking for exactly what you offer.
If you want to be effective in reaching your audience with your content you will need to spend just as much, if not more time, promoting your content and your new blog if you really want to move the needle and experience real growth.
There are numerous ways to promote your blog content, and some will work better than others.
Creating a blog promotion strategy is like creating any other content marketing plan: it requires research, planning, execution and evaluation.
You can't simply throw money at something hoping for results; instead, you have to know what works best for your business goals.
In this guide I'm covering a variety different tactics to promote your blog so you can quickly start driving traffic to your blog, regardless of which niche you're in.
Just a quick note before we get started here – If you get stuck or need help at any point join me over in my free private Facebook group Home Office Hacks so you can get the help you need.
How To Promote Your Blog: The Basics
You want your blog posts to get the most traffic they can get.
You've created relevant content for your target audience that can genuinely help them.
And now you want traffic – trust me I get it.
That's the hope of every blogger.
We obsess over our blog posts, making sure every little thing is just perfect.
And the bottom line assumption is that the type of content you create is awesome, high-quality content that the world – or at least your target audience – needs to see.
We just need to figure out how to get it in front of the larger audience and start generating some social shares!
When it comes to getting traffic our blog posts often struggle to gain the traction we think they should get.
Promoting your blog doesn't have to be hard or even expensive. In fact, there are many things you can do for free to drive traffic to your site. You don't even need any special skills to make these strategies work. All you need is determination and persistence.
The following tips should give you enough information on how to promote your blog effectively for free or, in the instance you want to throw a little gas on the fire, without spending too much money.
Recruit Your Friends & Family
Recruit your friends and family to join you in this journey! Ask them to share links to your blog post when they comment on their social media accounts. This way, people who follow those networks will see your link and visit your website. It may take several days before someone shares your link but eventually, word-of-mouth marketing works best.
In turn, they – friends of friends and family – can then start to generate their own social shares, and the potential to go viral becomes real.
You could also ask your friends and family to subscribe to your email list. When they signup, send out emails about what you're doing and why you created your blog. They'll appreciate being kept informed and might even become loyal readers.
Bryan Harris calls these people the "eager sneezers".
Here's how Bryan says it:
"An Eager Sneezer is someone you ALREADY have a relationship with who knows people that fit your target demographic.
Your mom.
Your aunt.
Your best friend.
Then you ask them to invite someone they think might be interested in learning more about the topic you're focused on."
Examples of ways to reach out to your friends & family include:
1) Invite your friends/family to share your content via Facebook & Messenger.
2) Asking them to share your blog post on Twitter or Instagram.
3) Email them directly.
These are the people who are more than willing to help you out and are your biggest fans.
Starting the ball rolling on generating social shares really makes a huge difference. It helps you to break out of your own circle and start to reach new people in your target audience so that your blog posts start to build momentum and gain traction.
Share Your Blog Posts On Your Own Social Media
Social media platforms are a tried and trusted method of sharing content online. If you've been reading my articles over the past few months then you know I'm all about using social media to build relationships and increase engagement.
There's nothing wrong at all with sharing your own blog posts in your social media posts.
The biggest influencers do it all the time, so there's no reason for you to not share your own blog posts.
Generating creative, highly relevant social media content will help your engagement rate and get your target audience clicking through on your posts.
Getting content out to your own social network is not only a great way to promote your own blog, but it will also give you an endless stream of things to post!
But you don't want to come across as spammy. Always give context or ask an intriguing question as a hook for getting people to click through.
The thing that's most important here is to make the content you share line up with where your audience is hanging out online.
This means that the social media channel you're using is the one where your audience spends the most time, so you want to make sure you've chosen the most relevant social media channel for your content.
Content Promotion
Another way to build awareness for your blog is by sharing other bloggers' posts to your audience.
I do this all the time.
While you're building up an engaged community around your brand, use your own personal network to spread the love by posting relevant blog posts from other creators on your own social channels.
This is a great way for you to connect with other bloggers and influencers within your industry.
If you're active on social media then you probably already have an audience of your own – at least to some extent.
When I come across something that's really good I happily share it and mention the author.
When you find something interesting from another blogger, simply click "share" and choose where you'd like to publish it. Then sit back and watch the magic happen.
This strategy has two benefits: 1.) People will notice your shared post and 2.) Other bloggers will notice your activity and come check you out.
Tag The People You Mention In Your Posts on Social Media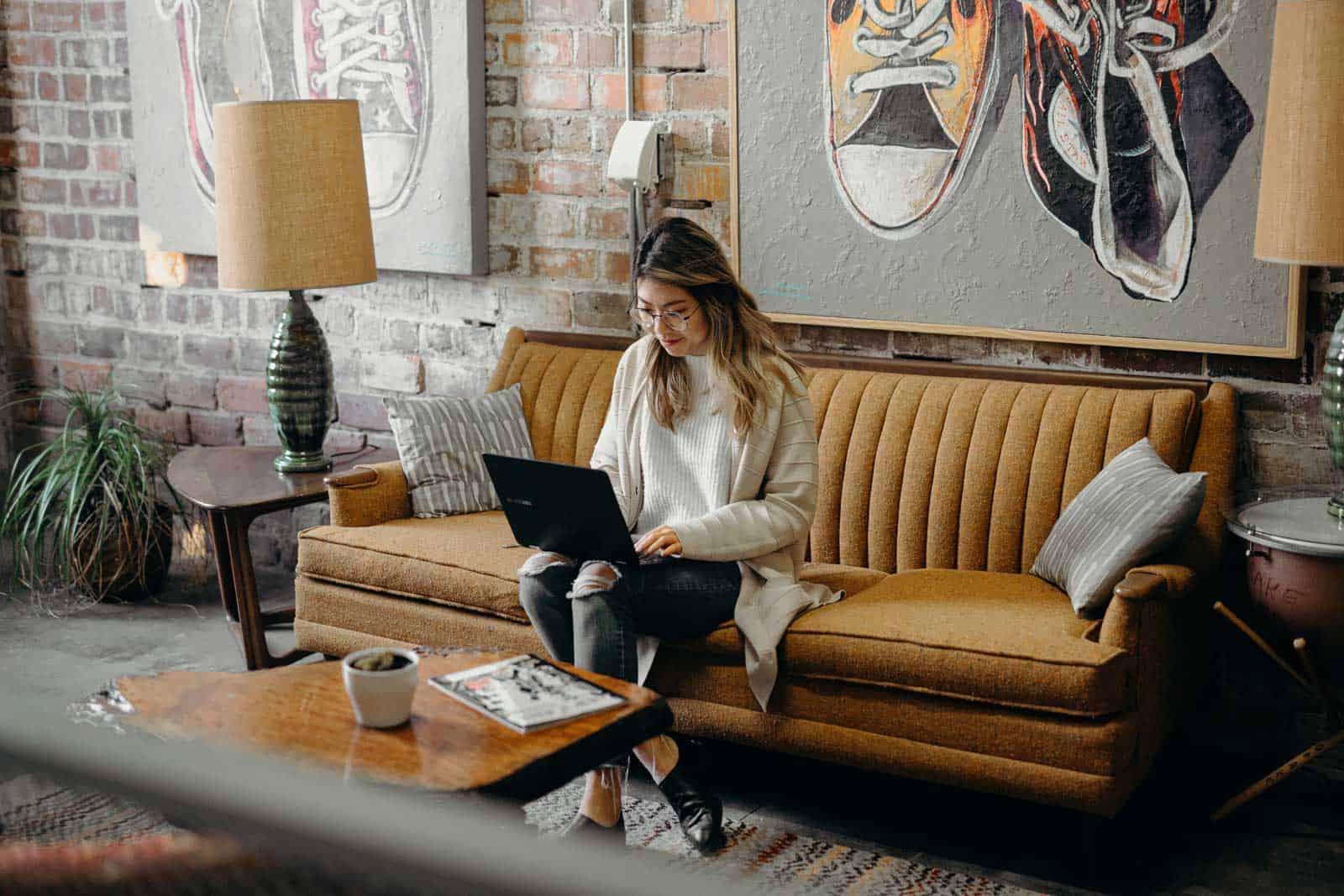 Have you quoted or referenced someone in your post? Make sure that you let them know!
People love to see their name mentioned – regardless of how big and famous (or not) – they are.
Most times these people will appreciate the mention and even share your post to their audience, which can be a HUGE win.
It could be a mention on social media, or it could be an email you send. As always, this is most effective when you are focused on GIVING to those who you're mentioning and not expecting anything in return. It's all about relationships.
Optimize Your Blog Posts For Sharing
You need to provide your visitors with opportunities to share your blog content.
And getting social shares on your content can really move the needle when it comes to promoting your blog posts.
The rule of thumb here is that you want to make it easy.
You don't want your visitors to have to search for a way to share your blog posts. If it's not easy and obvious, they'll just skip it altogether.
But if you make sharing your blog posts simple and easy, they'll be much more inclined to share it on their social media accounts and with their friends.
Social sharing buttons are probably the easiest way to do this.
There are plugins you can use like Social Warfare and Shareaholic that you can drop right in to your WordPress set up that will create easy-to-use social sharing buttons for you on your posts.
Create Internal Links To Other Relevant Content
Internal links for your blog posts is crucial because it allows readers to find relevant related blog posts on your site to go deeper and explore your topics further.
They may read one section of your post and decide to go directly to another part of your website. This means less bounce rates and higher conversion rates.
One thing to keep in mind though is that internal linking should never take away from the quality of your writing.
So while you definitely need to link to related articles and keywords, you shouldn't try to cram too many into each piece of your blog posts.
In addition internal links tell search engines what pages are linked together so they can better understand your topic structure.
It helps search engines go deep into your content so it can learn how it's all put together and related so they can help your audience find the information they're looking for faster and easier.
When you do a good job with your internal links, you will see traffic to your older, related blog posts in your Google Analytics dashboard regularly.
Join Communities Surrounding Your Topic
There's no shortage of online communities and social media sites where your target audience is hanging out online.
You just have to find them!
Finding the right online community for your topic can make all the difference for your blog content. There are communities everywhere on the web. Some focus around specific topics while others cover everything under the sun.
You should join any community related to what you write about because there are tons of opportunities to connect with new readers and potential clients.
For example, if you're writing about SEO, you'll likely find yourself participating in forums dedicated to SEO. If you're into blogging, you may also participate in blogs devoted to marketing tips and tricks.
Find Facebook Groups On Your Topic
Facebook groups are similar to forums but instead of having discussions between users, they allow members to create discussion threads within each group.
They're perfect for connecting with fellow writers, marketers, business owners, etc., since everyone shares common interests.
This is one of the most effective ways I've found of connecting with potential audiences and dream customers.
When you do this right you can really accelerate your growth and exposure and your blog can absolutely explode!
Use Google Alerts To Find New Content About Your Topics
Google alerts are a simple tool that allows you to set up searches based on keywords.
If you have a topic that you feel would interest your target market, then use google alert to search for articles written about that subject. This will give you a heads-up whenever anyone publishes new material about your niche.
The best part is that you don't need to pay money to get started. All you need is some basic knowledge of HTML code and you're ready to go.
Once you start getting regular updates via e-mail, you can begin building links to your site as well
Optimize Your Blog Posts For Search Engines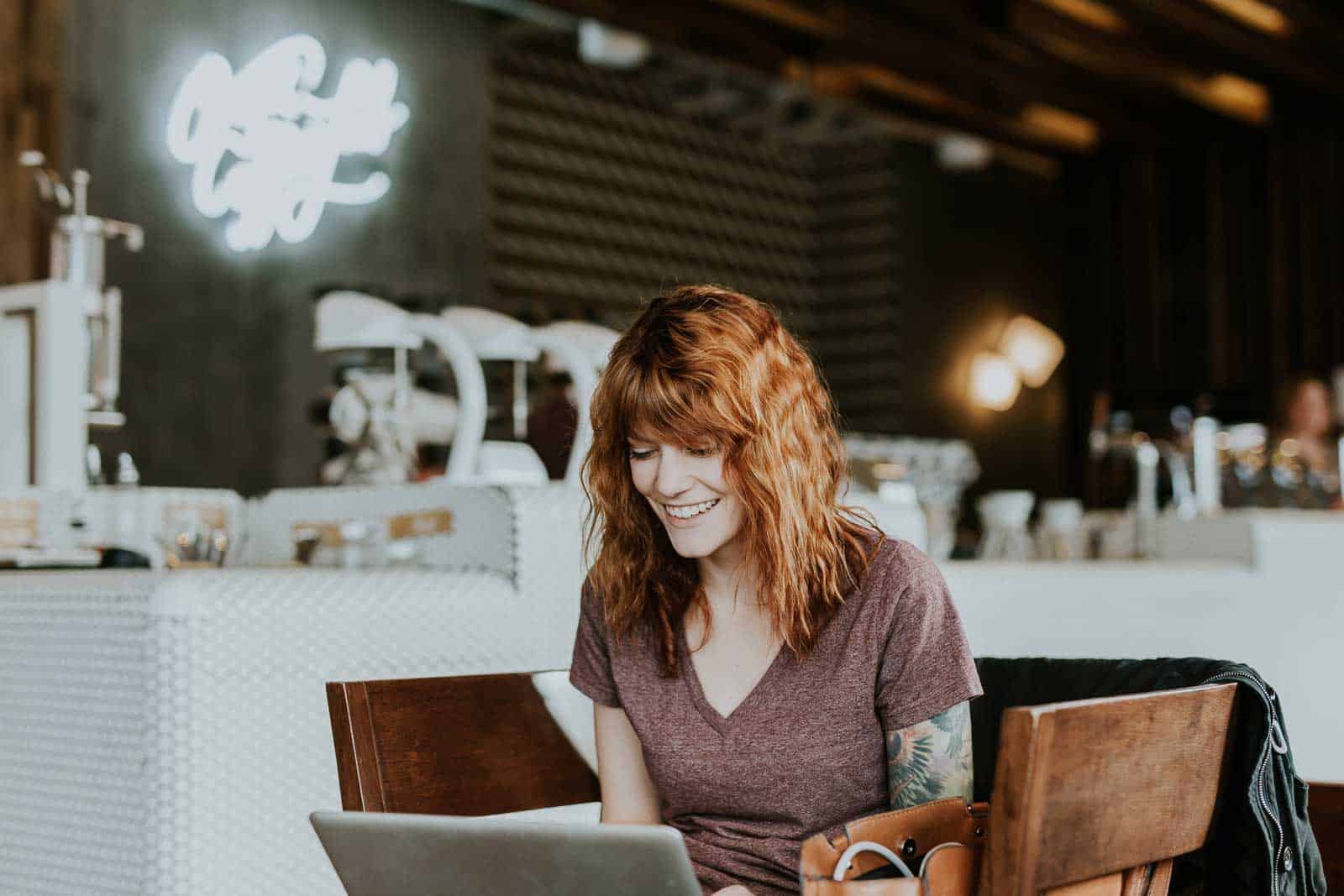 Search engine optimization (SEO) should be part of the strategy for every blogger.
If you don't have a plan for optimizing your site then you might as well just stop now.
Just kidding, of course.
But it's that important, and should be a major part of your overall blog promotion plans.
Organic traffic from search engines is a primary way to reach a larger audience you never ever dreamed you could reach.
You see, when someone inputs a search query into a search engine they're looking for the best possible answer to the question they have.
It helps to have an idea about how SEO works for your blog content, so let's start there.
Search engines crawl websites looking for information to add to their index. They use algorithms to determine whether certain pages contain useful data.
The more text-rich your page is, the better chance search engine spiders have at finding your site. This includes things such as headings, subheadings, bolded words, italicized words, links, images, videos, tables, lists, quotes, etc.
SEO is a huge topic on its own – far more than any one blog post or even one website could handle – but there are basics you want to do each time you post something new.
Start by identifying key words that are relevant to your niche so you can use them throughout your content.
There are a variety of keyword research tools available – some free like Google's Keyword Research Tool and others like Ahrefs which is probably my favorite premium tool out of all of them.
Create Info Graphics & Shareable Content
Visual content like infographics are visual representations of complex ideas using charts, graphs, diagrams, photos, illustrations, maps, etc.
These graphics help people understand complicated concepts quickly and easily.
People love infographics because they make sense out of otherwise confusing topics.
And when you share these visuals online, you increase traffic to your site while simultaneously increasing engagement from visitors who enjoy learning through pictures.
One great way to generate high quality infographics is to take screenshots of other sites' work. You'll find lots of inspiration in places like Pinterest, Instagram, Tumblr, Flickr, YouTube, Vimeo, etc.
You can also create original infographics if you know what tools to use. There are many different software programs available today that allow you to design beautiful graphics without having to learn advanced skills.
One example is Canva which makes creating infographics easy and fun. It has templates for everything from logos to social media icons to infographic designs.
The best part about infographics? They generate social shares like crazy and are HUGE sharing magnets!
Build Your Dream 100 List
According to Chet Holmes, the "'Dream 100′ is the fastest and least expensive method for doubling your sales."
Your Dream 100 is a list of influencers and leaders in your space that are already having success and have built a huge audience already.
These are people who are working in a space that's complementary to your own (not in direct competition) who have already built an audience that's full of your dream customers that you'd like to get in front of too.
You want to get on the radar of these people for all the right reasons.
You want to win their attention and open doors.
Implementing this strategy on Facebook means that you need to add them as friends and follow them.
They all won't respond to your friend request, but some will, and by following them, you still get to see their stuff either way.
Comment and share on what they publish.
Buy their products and promote what they're doing.
Be a good fan and work on opening doors, you're building a relationship here.
There will come a time to propose a joint venture, or make an ask of some kind, but the main goal at first is to serve and lift up the people who are on your Dream 100 list.
If you want to go deeper on the Dream 100 I recommend Chet Holmes' Ultimate Sales Machine and Dana Derricks' Dream 100 book.
The Dream 100 is one of the best ways to find leads on Facebook, not only by getting on the radar of these people, but also by getting in front of their audience by engaging, commenting and sharing their stuff.
The best time to start your Dream 100 list to reach your target audience is 10 years ago.
The next best time is today.
Reach Out to Influencers & Other Popular Blogs
Influencer marketing is where influencers help brands connect with consumers.
But there's a trick to doing it right.
Otherwise you end up being like everyone else who's DM'ing them trying to compete for their attention.
The best way to reach out to influencers is to help them do something THEY want to do.
This is very similar to the things you'll do to reach your target audience by building your Dream 100.
The main difference here is that you are including them in your content by mentioning them in your posts and interviewing them when you can.
You can even take it one step further and create a virtual summit to gather the input of a lot of different influencers and create something amazing with it.
Brian Dean of Backlinko talked about how effective a good email outreach campaign can be when you do it right and combine it with a fantastic piece of content in his article on the "Skyscraper Technique".
A major part of that strategy is sending outreach emails other popular blogs already linking to a competitor's piece of content – that article is definitely something you should check out if you're not already familiar with it.
Create Pinterest Boards For Your Blog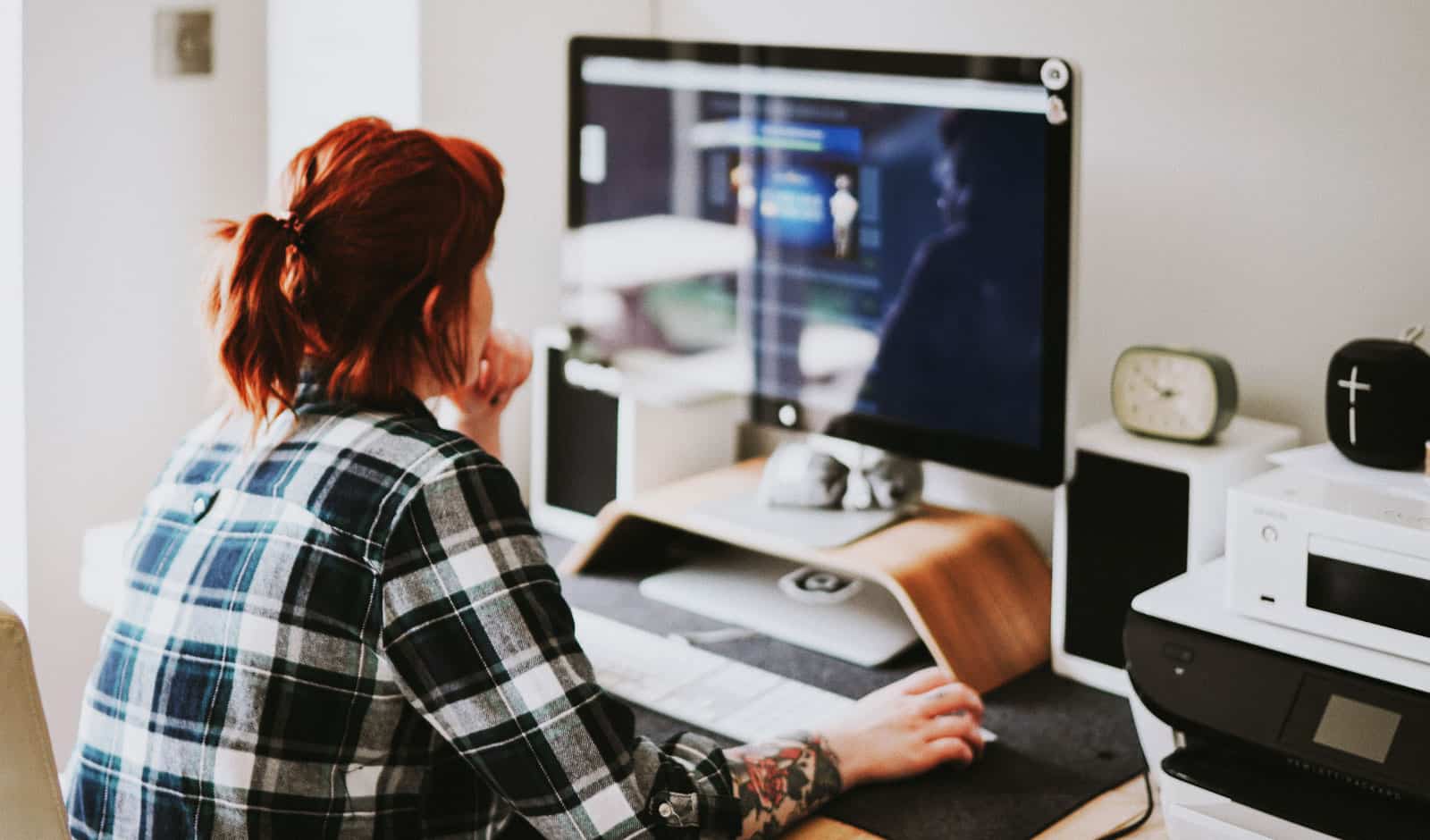 Why is Pinterest so important for your blog? Because it's one of the only social platforms where self-promotion still works to drive organic traffic to your blog.
You see,  Pinterest is a visual search engine.
And visual content is incredibly effective for reaching your target audience.
It allows users to discover new ideas through images.
And because it's based around visuals, it works great for blogs.
When someone searches for "blogging tips" on Pinterest, they're going to be presented with lots of pictures of bloggers talking about blogging.
So if you've got a picture-heavy blog, then Pinterest is perfect for promoting your brand.
Promote Your Blog On Instagram
Instagram has been growing rapidly over the past few years.
Nowadays, more than half of internet users use Instagram every day.
That makes it one of the top 3 social media networks.
With 1 billion monthly active users, Instagram is now bigger than Twitter.
As such, it's become increasingly difficult to stand out from the crowd.
To attract followers, you need to post quality photos and videos.
However, posting regularly isn't enough anymore. Your followers expect you to engage with them as well.
They don't just follow you because you have thousands of followers; they follow you because they enjoy interacting with you.
One of the easiest ways to get started is to join groups related to your niche.
For example, if you run a fashion blog, you could search for fashion-focused groups to join.
Then, once you build trust within those communities, you'll eventually become known as an expert in your own right and your own social network will grow which will attract people to learn more about you and lead them to your own website.
Collaborate With Other Bloggers
Collaborating with other bloggers is a great way to promote your own blog content because:
1) It helps you gain exposure and expand your own social network. When you collaborate with another blogger, he or she shares his/her link back to yours. This means more readers come across your site.
2) You learn how to write better articles. By collaborating with others, you can pick up some good writing habits.
3) You make friends. Collaboration gives you an opportunity to meet other bloggers face to face. And meeting new people always feels good!
4) You increase your chances of being featured on their sites. If you work together, there's a higher chance that you'll be included in each other's posts.
5) You earn money. Some collaborations lead to partnerships which lead to joint ventures which allow you to sell products to your partner's audience.
6) You improve SEO. Search engines like Google love websites that feature high-quality content.
Use Reciprocal Sharing Providers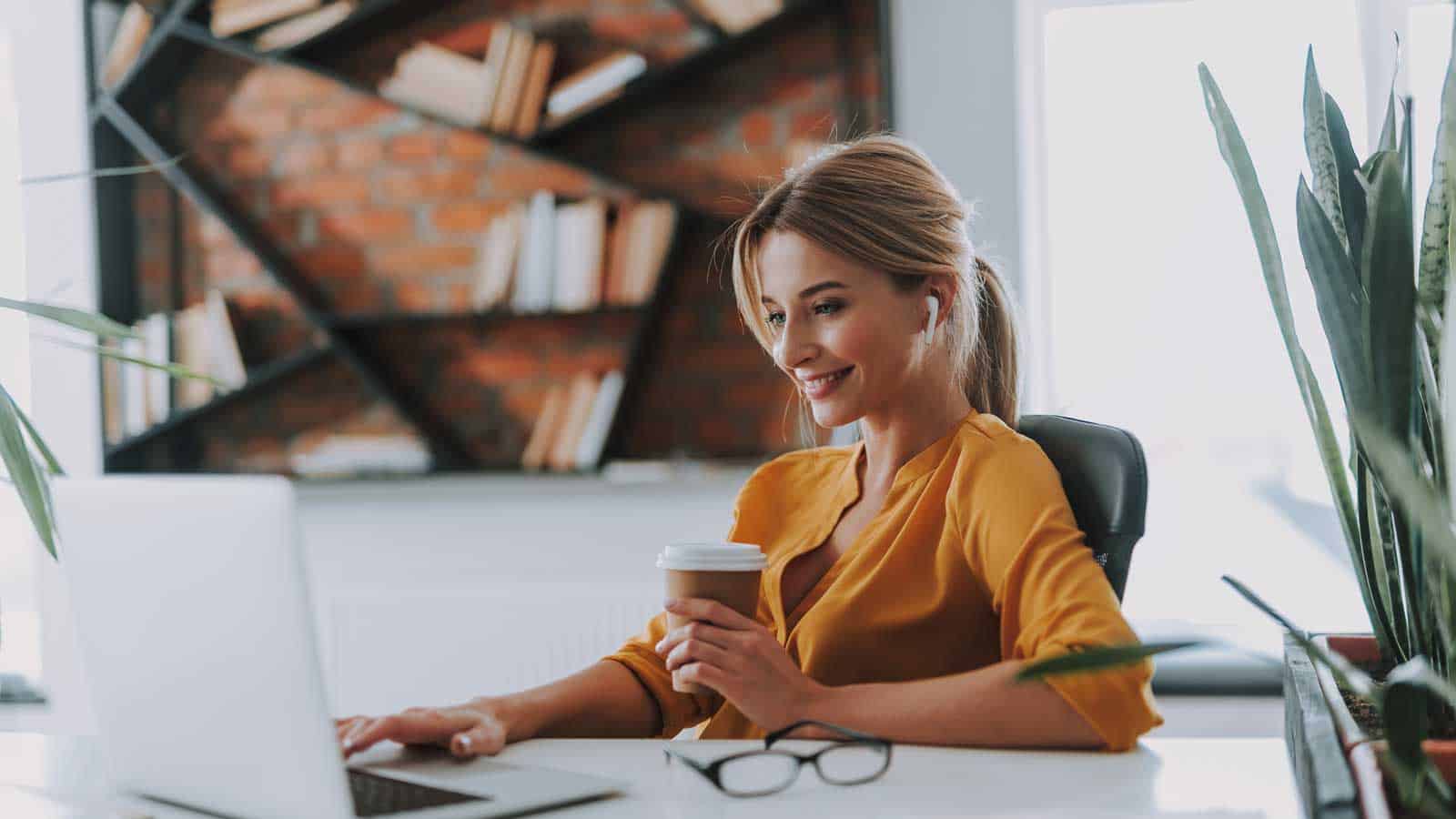 Reciprocity is when two parties exchange something valuable between themselves without expecting anything in return. For instance, if I share my favorite recipes with you, you might reciprocate by sharing mine.
This concept applies perfectly to online marketing.
If you want to generate leads for your business, you should offer value first before asking for anything in return.
There are sites like Triberr, Quuu and Viral Content Bee where you can connect with others to share each other's content and help each other grow. You can also find similar blogs using tools like Buzzsumo, StumbleUpon and Social Mention.
Create An Email List
"The fortune is in the follow up" I heard Russell Brunson say one time.
And that's because your email list is the lifeblood of any healthy online business.
If you're looking for a way to build traffic for your blog and brand awareness while also providing useful content to people, then email marketing is exactly what you need.
It allows you to send targeted messages directly to your subscribers.
You can use these emails to create offers, announce special events, give away prizes, etc.
But here's the thing…
Your audience doesn't care about any of that stuff unless you send them stuff that helps them, entertains them, and is relevant to them.
So instead of sending generic promotional emails every day, try creating personalized ones based on who has subscribed to your mailing list.
Your email list is probably the single most valuable tool in all of your business.
You can use these messages to provide information about yourself, ask questions, give advice, etc.
Want to know the best part?
These people WANT to hear from you – they've opted into your list!
These emails aren't spammy at all since they're sent only after permission has been granted.
The best part? Your email is traffic you own.
No one can take it away from you.
You aren't subject to another platform's policies like you are with Facebook, TikTok, Instagram and others.
Your entire business can disappear when one of those platforms makes a change or decides that you violated their policies.
When you always have an open door to reach your audience you are in control and not subject to the fickle policies of social media platforms or search engines.
This gives you complete flexibility to build relationships with your audience and deliver them exactly what they need.
It doesn't get better than traffic you own for an audience who want to hear from you.
So if you want to employ probably the single greatest marketing tactic you can employ to grow your business, then you need to be building an email list and emailing your list regularly.
Add Your Blog To Your Email Signature
How many emails do you open in a day?
Yeah – me too.
It's insane how many emails we get, write, and open every day.
But email is here to stay, so using it to promote your blog should be a no brainer.
Your email signature line appears below every email you send out. That's why it makes sense to include links to your blog here so that every email you send out has a link to your blog, or your latest post, or both.
You don't have to include every single post ever published on your blog. Just focus on adding links to your most recent piece of content that relate to what you do.
For example, you could add a link with the title of the post to your most recent post under your name.
It doesn't matter whether you sign your name or not; it's still considered professional etiquette.
There are fancy tools that can do this for you, but you really don't need them.
The best way to do this is to be creative and do it yourself. It's more authentic and people appreciate authenticity.
Send Your New Posts To Your Facebook Messenger List
Facebook Messenger marketing is on the rise and you should be building your Messenger list. Why? Because it allows you to reach potential customers through Facebook on their mobile phones.
Here's the best part:
The open rates for Facebook Messenger are astronomically higher than email open rates – in the range of +90%!
You can use a service like ManyChat (which is the one that I personally use) to do this. I recommend starting small though because there are some limits as far as number of users per account goes.
Once you hit those limits, you'll have to upgrade to a premium plan which costs $10-$20 monthly depending on how much data you consume.
But Facebook Messenger as a part of your promotion plan is a huge opportunity – you just need the list first.
Run Your Own Giveaway
Want to get eyes on your most recent piece of content?
Run a giveaway. Giveaways are great because they allow you to create an exclusive experience for your readers. They make sure everyone knows about your contest and encourages participation.
They also encourage sharing by giving away prizes. This means more exposure for your brand.
To run a successful giveaway, follow these steps:
1. Choose a prize worth enough to entice participants. If you choose something cheap, you won't receive any entries.
2. Create basic rules for entry. For instance, if you want to give away 10 copies of your book, then limit entrants to 1 person who enters each time. You may even consider limiting entries to certain countries.
3. Set up a landing page where interested parties enter their information. Include instructions on how to participate.
4. Send out invitations via social media channels such as Twitter, Instagram, etc. Make sure to mention the hashtag giveaway when posting.
5. Monitor your entries and keep the excitement going!
I've used KingSumo for my own giveaways and it's been incredibly successful each time I've done one.
Answer Questions On Quora
Quora is another platform that has become increasingly popular over the past few years.
This site was originally created as a question-and-answer forum, so answering questions related to your niche is a good idea.
If someone asks a question about your topic, answer it. Be honest and provide useful answers.
And these answers can contain links back to your blog! For example, let's say you're writing about dog training tips. Someone might ask "How long does it take to train a puppy?" or "What kind of food should I feed my dog?".
Your response could include a link to your post with helpful advice. That would help drive traffic from other sites too.
Write Guest Posts
Guest blogging is a powerful tool and can be helpful for driving organic search engine traffic. It works best when you write articles for high authority websites within your industry. These blogs often rank well organically, so guest posts can boost rankings quickly.
In addition, many bloggers publish regular updates in their blogs, making them easy places to share your latest work.
When you submit your article, always add a short bio at the top explaining why you think your audience will enjoy reading what you wrote. And don't forget to tag relevant keywords throughout your text.
The key here is consistency. Don't spam people; instead, focus on quality. Write interesting pieces that show off your expertise.
In addition this is a great way to win referral traffic.
What is referral traffic?
Referral traffic is the traffic you get from sources that link to your website like social media sites, and in this specific case, other blogs where you've submitted a guest post.
In addition to winning referral traffic it will help build your authority and your target audience will start to see you "everywhere" which is exactly what you want to have happen.
Get Interviewed
Another way to increase engagement is through interviews.
Show hosts are always looking or great people to have on their shows to keep their guests entertained and interested and your blog could be just the thing their show needs!
In preparation for this you probably want to create a media page on your own website that you can send to potential show hosts about the topics you like to talk about, your background, your headshot, logo, etc.
Facebook Group owners are usually looking for good guests to feature in their groups so this is a great opportunity.
Create a plan to find appropriate Facebook groups and pitch yourself as a valuable and interesting potential guest.
Podcasts are another way of getting interviewed so you can build your brand and promote your blog. This is a great way to get noticed by influencers and brands alike.
Run Paid Ads
Most of the stuff we've talked about so far is free, just requires a little time & effort
If you really want to promote your blog and throw gas on the fire paid ads can be a fantastic way to do that.
Facebook ads are one of the easiest ways to get started with paid promotion. They're easy to set up and cost very little per click.
You can boost individual posts, or create entire campaigns to promote your content.
Google adwords is one of the easiest methods to promote your blog. You simply bid on specific keyword phrases related to your niche. The more bids you place, the higher your chances of winning those searches.
Once you win an auction, Google pays you based on how much they pay out each day. So if you spend $10/day bidding on 10 different terms, you'll make $100 every single day.
This method isn't perfect but it's still pretty effective.
Next Steps
So now you understand the basics for what you need to do to promote your blog. Hopefully, these tips help you get started!
I'd love to hear any questions you may have below so feel free to ask them in the comments section.
If you need help getting started with the tech stuff, check out my service at wplaunch.com and we'll handle all of that for you so you can focus on creating your content.
The methods and strategies I've covered here are tested and proven. It's now up to you to put it all into practice and get started!
I hope you found this helpful. If so, please share it with someone who could use it.
If you want help implementing what you've learned or if you if have any questions about any of this, just leave me a comment below.
Or…
If you want to learn more about digital marketing and this whole online business thing I want you to come join me in my own free private Facebook group, Home Office Hacks. This is a new, small group of other digital nomads, business owners and entrepreneurs of all kinds, who are working hard to build their businesses online.
Join my brand new free private Facebook group, Home Office Hacks!