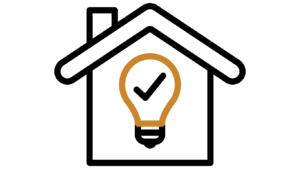 How To Start A Blog Successfully in 2022
This is the complete guide on everything you need to know to start a blog.
Last updated on November 24, 2022
This post is the culmination of years of research, learning and experimentation, gathering the very best insight from the top experts in the creator space, testing these things myself by putting it all in to practice and weeding out what works and what doesn't.
And it's also a very LONG post - more than 14,000 words so I understand if that back button is looking tempting right now!
BUT WAIT!
Before you go, I've broken it up so that you can go section by section easily.
I've also included the TL;DR version at the beginning so you get the 25,000 foot overview.
I've even created a downloadable version that you can grab for free here.
Trust me - this is worth your time!
Doesn't matter if you're brand new to the idea, or you're looking to get deeper insight on some of the finer details, everything you need to know to start a blog is in this post!
How To Start A Blog From Scratch
Step 1: Select the perfect topic for you to blog about
Step 2: Select the perfect domain name for your new blog
Step 3: Select the right platform for your new blog
Step 4: Choose the best hosting service for your new blog
Step 5: Learn how to setup a new blog website with WordPress
Step 6: Select the perfect WordPress theme for your new WordPress blog
Step 7: Create the pages you need for new blog
Step 8: Start creating compelling, "prolific" and intriguing content
Step 9: Optimize your content for search engines as you go (SEO)
Step 10: Promote your blog content
TL;DR version:
There are three main pillars on how to start a successful blog:
Pick the right niche topic and domain name for your new blog
The niche topic is the primary subject for your new blog. Find a topic that's interesting that will captivate your attention on which you can create compelling content. Based on your topic, find a domain name that works well as a description of your topic or, if you're building a personal brand, you can use your own name.
Get set up with self-hosted WordPress on a solid hosting service
WordPress is the industry-standard for serious bloggers because it's simply the best tool for the job and was developed specifically with the purpose of blogging. Most hosting services will do a one-click install of the core WordPress software for you, or you could skip all that and go to wplaunch.com and have all this tech stuff done for you.
Create compelling, useful and helpful content
Enter into the conversation your dream customer and reader is already having by answering the questions they have and solving their problems. It should always be useful, and direct, but it should also reflect your own personal flare and personality.
When I was first getting started online around 2005 there were no guides like this. I bought books, I scoured the internet, but I'd only find bits and pieces of information.
I wasted tons of time and energy and made tons of mistakes.
So I've put together this comprehensive guide to give you everything you need so you don't have to go through all that wasted time and energy and instead can launch your new blog successfully!
Just a quick note before we go any further here.
There's a lot to cover if you want to start a blog the right way.
Each section includes an intro to the topic with highlights of the key points and links so you can jump from section to section.
I've also included a table of contents here so you can move around easily along with a link to jump back easily.
I'd highly recommend saving this one in your bookmarks so you can come back to it whenever you need to get clarification or find help.
And if you want to download your own copy of this guide PLUS additional resources to help you get started, you can grab it free here.
"People are attracted to your WHY more than they are attracted to your what."
-Simon Sinek
Why do you want to start a blog?
I know that might seem like an odd question to start this discussion, but hear me out, this is important.
Here's the bottom line:
Your "why" is what motivates you. It's what keeps you going through the difficult times, and spurs you on to keep aiming higher!
Now you may be thinking "I know my 'why', let me just skip to the next section."
But as Lee Corso is famous for saying…
...Not so fast my friend!
Really getting to the core of your "why" is like tapping into a virtually limitless source of energy.
It's tied to deep stuff within us, and when we figure it out, it's usually pretty profound.
Blogging is fantastic for building an additional stream of income, and being an outlet for your passion, whatever that may be.
But not everything about blogging is glorious and simple.
So if your "why" isn't big enough, it can be easy to quit once things get tough.
And it should be a really good "why" too.
Your "why" should be the kind of thing that gets you fired up when you think about it.
We'll use fitness as an example.
Why do you want to start a blog?
Because I want to tell my story and help people get in shape, and I want to help make extra money for my family.
Why is telling your story and helping people get in shape, and making extra money for your family important to you?
Because I know what it's like to struggle with your weight, and I'm tired of having to worry about bills every month.
Why is letting people you know what it's like to struggle with your weight, and being tired of having to worry about bills every month matter to you?
Because I remember how much it hurt my self esteem to not be proud of the person I saw in the mirror and I saw how hard my parents worked, and how hard they struggled. I don't want that to be the example I set for my kids.
Why does connecting with others about your story about losing your self-esteem, and setting a better example for your kids matter so much to you?
Because I feel like I wasted so many years being stuck and it was my own fault and I really want to provide the things for my kids that I wasn't able to have when I was growing up.
Why is that so important to you?
Because I'm sick and tired of being sick and tired, and generations of my family have worked themselves to death, but weren't able to change their destiny. I want to be the first.
Now - do you see how much more powerful that is, than simply saying "I want to make extra money for my family"?
It's far more profound. And it should give you chills.
That - THAT - is what knowing your "why" looks like.
And with a "why" that's that powerful, you'll be able to push through any obstacle that gets in your way.
How to choose a niche for your new blog
So by this point perhaps you're wondering, "that's all good, but I don't know what I should blog about."
Don't worry - this is a common question when people start to think about whether or not they want to start a blog.
Or maybe you already know what you want to blog about.
Then you can just skip to the next section in this guide.
But before you do, I encourage you to at least skim through what we're talking about here because I've got some ideas that I think can really help, so keep an eye out for that!
Sometimes people already have an idea for what they want to talk about.
Sometimes they're just excited by the idea of launching a new project online.
Nothing wrong with either approach.
But it would help if you had some idea where to start, right?
The topic that you choose depends on what your goals are.
So let's start with figuring out what your goal is.
If you're like most people you came to this idea of starting a blog because you wanted to earn some extra money online.
Pick a topic you're interested in
Talk about what you know
Pick a topic that's broad enough to cover lots of stuff
Look for "blue ocean" opportunities
Pick a topic that you can monetize
Assess the competition
How to find your voice and approach
Finding your voice is one of the most important parts of starting a new blog.
And one of the feelings that people get when they start to think about how they're going to approach their topic usually sounds a little like this: "I'm not an expert, I can't do this!"
It can be a debilitating feeling that keeps you from moving forward.
But if you frame up how you approach your topic the right way that feeling will completely vanish and you'll be filled with new enthusiasm and won't be able to wait to start creating content.
The way you frame it up is this:
You pick an approach that you feel comfortable with that meets you where you're at and gives you a path for the future.
The Reporter
The reporter is someone who is bringing all the best info together on the topic in one place.
This person is the one who's asking insightful and probing questions about their topic then going out and finding the answers to report back to their audience what they've found.
A great way to do this is to go out and find the experts who can answer the questions you have, that provide unique insight into those answers and interview them.
So many people have built incredibly successful businesses with this approach.
I've used this approach to create some of my most popular content by bringing people who are experts in areas that I know nothing about and learning from them about how they've achieved the results they've achieved.
Pat Flynn of Smart Passive Income has done this extremely well by bringing in people who've been successful in their markets and interviewing them on his podcast.
The Experimenter
The experimenter is kind of like the mad scientist who's always running experiments and testing things out to see what works and what doesn't.
This person is all about documenting their journey along the way.
This is the approach that I use on my podcast, Adventures in Digital Marketing.
My podcast covers the experiments I'm running on all things digital marketing, talking about everything I learn and covering what works and what doesn't, documenting everything along the way.
One of my favorites who creates content like this is Destin from Smarter Every Day.
The Sherpa
This person shows you the way. They've been there and done that. They've run the experiments, and tested everything out and know the clear path to get results.
They have the tools, the instructions, and quantified results to help you find your way through challenging terrain.
Two of my favorite creators who are outstanding in their role as sherpas are Jim & Ricky from Income School.
The Expert Guide
The Expert Guide is the one who brings their expertise to the topic and provides expert insight. Think about this person as the one who you see on TV news who's brought in to give insight into a story.
They give background, context, and expert insight that otherwise would be hidden from public view that makes a story more understandable and relatable.
My favorite expert guide is Russell Brunson. He's got the heart of a teacher and genuinely wants his audience to succeed with using the guidance he provides.
How to figure out your "who"
This part should be easy at this point.
You know what you want to blog about and you know what your voice and approach is going to be.
So now, the people in that audience should become crystal clear.
Clarifying who your dream visitor is one of the most important things you can do for your blog.
Because every single post is something that you're going to write directly to that person.
It's important to put all the details together for this person - it will make them more real and easier for you to create content for them.
For your dream reader you need to create a note somewhere where you keep all the details about this person so you can refer back to them when you get stuck.
First of all, you need to give them a name. They represent real people, right?
So in your note write down their name, their age, their marital status, what they do for a living, and what they earn.
Next, figure out where they're hanging out online.
This is SO important!
There's no need to reinvent the wheel here - there are a lot of people who've already gathered audiences full of your dream readers, all you need to do is figure out where that is and become a valuable part of that community.
Another important component of figuring out who your dream reader is figuring out what end result your dream readers are trying to achieve.
Are they wanting to lose weight?
Are they wanting to improve their credit score?
Are they wanting to build a side hustle?
How to choose a domain name
My bet is that once you figured out what you want to blog about the first thing that happened was that domain names started running through your head.
These are the do's and don'ts of choosing the perfect domain name for your new blog!
If you're working on building your expertise in a particular area then you need to think about creating your domain based on what that brand is that you're developing.
When it comes to choosing a domain name, think about the market where you're trying to build your brand. There is a lot of great opportunity to find some great domain combinations using terms from your area of expertise.
Here are a couple great examples of personal brands:
marketingsecrets.com
smartpasiveincome.com
eofire.com
There is another aspect of branding though. Not every brand needs to be built on a subject matter-based name. A lot of personal brands are built on one's own name.
MichaelHyatt.com
AmyPorterfield.com
RickMulready.com
This is a good idea if your content is going to cover your topic in a broader sense than just your personal area of expertise.
It's an option that can give you a little more wiggle room when it comes to the content you produce.
There are good arguments for either approach. Think through what kind of content you're planning on building and make the choice that fits best for you.
Not every blog is a personal brand blog though.
So what do you do when you're building a niche or topic-based blog?
There are a lot of factors to take into consideration when you're looking at domain name ideas.
You are going to be living with this choice for a while when you do it right, so make sure you think through each factor carefully and make a good decision based on what your long term goals are.
Do find something unique and catchy
Think outside the box when you choose your domain name. Find something witty, funny or catchy.
Find some relevant words or phrases that fit your project. Brainstorm all kinds of ideas to see what you can come up with.
One of the most important factors is you want to have a memorable domain, so approaching it from a unique perspective can give you some additional ideas to choose from.
Combine words together to try to find something awesome!
Do make your domain name memorable
You want your domain to be memorable. You want it to stand out. When you tell someone about your website you want it to stick with them, so make sure your domain name is memorable.
Do make your domain name brandable
It follows very naturally that if your domain is memorable that you will also want it to be brandable. When someone hears your domain you want it to instantly call to mind who you are and what you stand for.
Think about some of the big domains you know and what comes to mind when you think of them:
Amazon.com – everything you need from A to Z
Google.com – the world's biggest and best search engine
Yahoo.com – search and news site
Facebook.com – the greatest of the social media giants
Reddit.com – social news, discussions, and community
Do make sure it's easy to communicate verbally
One of our principles here is to be creative, but be careful about getting carried away. One of the things you want to think about when it comes to your new domain is that you want it to be pronounceable. Think about using easy-to-use words in your name so that it rolls off your tongue and people know what you're talking about.
If they can't pronounce it, it's not really as memorable as it could be, is it? They may just remember that it was that crazy domain name they couldn't pronounce and will have a hard time getting it into their web browser.
Do choose a domain name that's easy to spell
Keeping things simple here is the rule. Your domain name needs to be memorable, and creative, but it also needs to be easy to spell. I changed the entire branding of my web design and development business because I thought a witty spelling would be a great place to build a brand. Instead, I found myself constantly explaining the spelling and that got really old.
Do keep your domain name short as possible
Short domains aren't always easy to come by these days, but the shorter they are the easier they'll be to remember, and being easy to remember is one of our keys. Try to keep it as short as you can.
Do make sure it describes your blog
When you're building a brand, you want everything you can get to add value to that brand. It's not always easy to nail all the criteria laid out here, but it's well worth the time and effort and research to get one that fits well.
You will know that you've found the right domain name when it fits like a glove and is descriptive. Think about it in terms of the benefit you are offering to your visitors.
We've already talked about short, easy to spell, pronounceable, etc. Once you've nailed those, put it through the filter of how well it describes your site.
Do spend some cash in your domain. It's worth it.
Don't be afraid of spending a little money on your domain. A lot of times when someone sees a domain has been registered they head back to the registrar to see if something else is available without ever thinking that they could possibly get their first choice at a reasonable price.
If the domain name you want is already registered by someone else, don't be discouraged. If the person who registered the domain isn't using it, consider making an offer. Build a budget for it into your plans.
Don't let a couple hundred bucks stand between you and the perfect domain.
You may be pleasantly surprised. Sometimes owners will accept reasonable offers because they may just be ready to move on from that domain name.
You can help them clear inventory, and you get the domain you're looking for – it can be a win/win so don't be discouraged if it's registered when you're doing your search.
Consider the social handles
You will want to check to see if the social handles are available for your domain name. This will go a long way to help make sure you're presenting a consistent brand on all platforms.
Before you click that "buy now" link, take some time to consider where you plan to build your following on social media and see if that username is available.
It may be a challenge to find something that's cohesive across all channels, but it's worth thinking through so you can create a consistent brand for your project.
A great tool to help you find out what's available quickly is a site called knowem.com. That site will let you search tons of social media platforms to find out what user names are available.
Don't pick a domain that you have to explain
It gets tiresome and just really isn't a good brand if you have to do a bunch of explaining every time you talk to someone about your new blog.
You don't want to have to be explaining how to spell it, why you spelled it the way you did, what that combination of characters you chose is supposed to mean over and over again. Pick something you don't have to explain all the time.
Stay away from unclear meanings
A couple years ago it seems there was a mad rush to grab domains that and try to build them into brands. While the letters were pronounceable, they made no sense and were related to no word in the English language, or most others either.
Another pitfall you want to avoid is unfortunate word combinations. Here are a couple examples of unfortunate combinations to illustrate the point. Yes – these were real – or still are – real sites.
Pen Island
Speed Of Art
Experts Exchange
Therapist Finder
Teachers Talking
Exact match domain names are not always good
Stay away from long domain names
How to choose your blogging platform
There are a lot of choices when it comes to the platform you want to use for your new blog.
But I'm only going to recommend one: WordPress.
Self-hosted WordPress is the right choice here.
I'm not talking about starting on wordpress.com and doing things there.
I'm talking about having your very own self-hosted WordPress site on your own service.
Now there are a lot of alternatives to WordPress.
And some people think there is a steep learning curve when it comes to learning how to use WordPress.
But it's worth the time and effort because WordPress is the industry standard for bloggers and has been for years now.
So from here on out, I'm only going to be talking about using a self-hosted WordPress site for your blog.
Most everything we'll talk about can be applied to other platforms too, it's just that the technical details are going to be a little different.
Self-hosted WordPress is the way to go!
How to choose the best hosting service for your new blog
Want to know how to choose the best hosting service for your new blog?
I know it can sound intimidating and overwhelming, but it really sounds a lot worse than it actually is.
But a good hosting company is going to make the entire process easy for you.
So choosing a hosting company for your website doesn't have to be hard or complicated.
There are a few key things you need to look at when you're looking to choose the best hosting company for your new blog.
Great support
Great performance
Great Security
Scalability
Great Support
In my early days of getting started I leaned on the support team of my hosting provider a lot to figure out where different problems were coming from.
Some providers were great at providing direction and even would roll up their sleeves and help if they had time. Others did not.
There were a couple companies I worked with in my early years that were quick to point out the scope of their service level agreement, and basically told me they wouldn't help, that the problem was on my side and I needed to talk to my developer.
Not really helpful.
But to be fair, my coding issues aren't necessarily their problem. I get that.
But on many occasions I didn't know where the problem was coming from. I didn't know if the problem was something wrong with my code, something wrong with the way things were set up in the hosting account or if something was going wrong with the actual server I was working with.
All that repeating the service level agreement to me did was insure that I was going to cancel my service with them and find another company that would actually help figure out where the actual problem was coming from.
Some hosting providers are willing to help you track down your issue and get it solved. Others expect a certain level of knowledge on your side to be able to use their service.
So if you're a newbie, It's important to realize you're going to need help, so make sure that the hosting service you choose has a reputation for outstanding service and support.
Asking for recommendations about providers will help you get an understanding of what kind of service level you can expect. It's worth it to pay a little more for a company who is dedicated to customer support, rather than be frustrated like I was in my early days and be stuck with a problem you can't solve.
Great Performance
One of the most important aspects to your hosting service is how fast it's going to perform. Website speed is such a
It's one of the criteria that Google uses to evaluate your site for good reason.
Slow site load times frustrate users and send them back to search results looking for another answer to their question, and Google does not like that.
SEO Expert Brian Dean from Backlinko, points out that since 2010 "Google has used site speed as an official ranking signal."
That's not the only factor, of course, but it's one that you have control over and that's why we're talking about it here.
Visitors to your site want your content to load FAST. Who likes waiting around for a page to load?
"I do" said no one ever.
Your host should have a reputation for great performance and speeds. There is a lot that goes in to how fast a page loads, but the important thing to remember here is that you want a hosting provider who has a reputation for great performance and speed.
Any host worth their salt will be quick to tell you about their uptime guarantee. A lot of times you'll see that guarantee right on their front page.
Reliability and performance are crucial when it comes to choosing your hosting partner. Technology issues are unavoidable for any provider, but you want to make sure that you've chosen a host who's going to be responsive and take performance very seriously.
Great Security
Having a backup plan in case of emergency is a must-have for all website owners. Not all hosts provide backups with your hosting plan so it's important that you check and see what options you have.
You also want your hosting provider to make sure it's staying up to date with the latest versions of the software that it runs on their servers.
This means that they have available the latest stable versions of PHP and MySQL and that they have proper security protocols in place on their side.
Scalability
Picture this:
You've launched your website and it's doing great. You're getting a steady stream of traffic. You finally get that call to be interviewed on that podcast you've been dying to get on and when you do, you nail it. Your traffic to your site jumps significantly, and you start to realize that the hosting plan you started on doesn't fit.
Your site goes down because you've maxed out the resources on your plan, and all that traffic is now disappearing down the drain.
That would suck.
But if you've got a host who you can grow with it's a problem that can be overcome pretty easily.
The hosting company you choose should be able to grow with you. It doesn't have to provide all the different kinds of services that I mentioned above, but it should give you a clear path as your site grows and have a way for you to grow with them.
Eventually you may have to migrate your site to another kind of service altogether. If you've got a good hosting company they can help you lay out the road map and what you'll need to do to get there.
SSL Certificate
It used to be something that only e-commerce websites needed to worry about, but now it's crucial that every website uses an SSL certificate.
If you don't have an SSL certificate for your website Google is going to flag your website as "not secure" and that's going to be very scary for your users.
You don't want that to happen so make sure that the host you chose provides an SSL for you or gives you the ability to quickly and easily install your own SSL certificate.
A lot of services now provide SSL certificates that are generated by the Let's Encrypt project for free right through your control panel so that's something you will want to ask them about when you're getting ready to sign up.
Ok - so now that we've covered all that here are two things I recommend:
1 - Siteground
2 - WPLaunch
If you're looking for something in depth guide to help you figure it all out.
https://roborr.net/how-to-host-a-website/
How to Set up a blog website with WordPress
Here's where people get really tripped up, especially if they're not tech-oriented people.
Setting up your WordPress site and actually getting it 100% ready to go can be challenging.
I remember when I started my first website before blogging was even a thing yet.
I didn't know what I didn't know and I didn't know where to find answers.
It was SO infuriating!
But then I figured it out, and got so good at doing it I built an entire career doing web design & development!
First of all, you have to get WordPress' core software installed.
The good news is that if you picked a quality hosting service for your new website you should be able to do what's called a 1-click install.
When you use the 1-click install all you have to do is input a little information for your username and password and then you're off to the races!
But what if you need to install WordPress manually?
I have you covered there too.
I've covered everything you need to do in this video:
The WordPress installation process does most of the work for you here, but there are still a few things that need to be done.
WordPress installs with a lot of great features, but in virtually every case, there are other things that need to be done to get it ready to host your blog.
And we do that by adding a few plugins.
What WordPress plugins do you need on every new site?
The needs for any new blog or website will vary depending on what your objective is, but these WordPress plugins are pretty much universal for new blogs and they're the ones that I start with on just about every new site.
There are some staples that just about every WordPress site needs to have.
When you're starting a new WordPress website you need to make sure a few things are in order:
It needs to be fast
It needs to be easy to use
It needs to be easy to manage
It needs to give you great feedback
It has to be welcoming to visitors
It has a way to build your list
It has the right tools
The plugins mentioned here establish a great foundation for you to build your new WordPress site on and give you the ability to continue to grow and scale your blog as it becomes more and more popular.
Plugin #1: Rank Math SEO
Getting your on-page optimization right should be part of every blog post or page you create. This plugin helps you to focus on a keyword that's associated with your article and then drives the point home by reminding you where it needs to be used and how to do it.
It also helps optimize the small under-the-hood parts of WordPress so that you've got all the power you need on a post-by-post basis.
The plugins mentioned here establish a great foundation for you to build your new WordPress site on and give you the ability to continue to grow and scale your blog as it becomes more and more popular.
Plugin #1: Rank Math SEO
Getting your on-page optimization right should be part of every blog post or page you create. This plugin helps you to focus on a keyword that's associated with your article and then drives the point home by reminding you where it needs to be used and how to do it.
It also helps optimize the small under-the-hood parts of WordPress so that you've got all the power you need on a post-by-post basis.
Plugin #2: Login Lockdown
WordPress security is a big deal and you need to be mindful of it from day one.
One of the things you need to do is eliminate the threat of brute force attacks on your site.
Login Lockdown does this by keeping track of failed login attempts based on the user's IP address and time, and if the user exceeds the allowed number of login attempts without being able to successfully log in, they're locked out and will have to wait until they can try again.
These settings are configurable under the options in your WordPress dashboard, but defaults to locking things down after 3 failed attempts in 5 minutes or less. If the user fails to successfully login, they're locked out for at least an hour by default.
Plugin #3: Gravity Forms
WordPress does not have a native contact form.
I know, that's kind of weird.
But there are a lot of options for forms that will make your life easy as a website owner and there is none that is better than Gravity Forms in my opinion.
You can do everything from creating a simple contact form, to larger more complex forms, that allow you to integrate a payment gateway, do lead capture, and more.
Plugin #4: Monster Insights for Google Analytics
If you're planning on using Google Analytics, then you need this plugin. Monster Insights gets you connected with the power of Google's analytics suite to give you all kinds of intelligence on how your site is performing by adding the necessary IDs and code to your site and provides a widget for displaying analytics info right on your dashboard. There are a lot of Google Analytics plugins available, but this one is among the best.
Plugin #4: WP Super Cache
Site performance isn't something that you need to be waiting on. Your users want your site to be fast. Google wants your site to be fast too.
Basically everyone that matters wants your site to be fast, so you need a tool that will make your site fast and WP Super Cache will do that.
WP Super Cache generates static html files from the dynamic sources in WordPress making it much easier and faster to load. Once you get it set up correctly, this plugin will do wonders for your site's performance.
Most caching plugins are complex and time-consuming to set up. Not this one.
Plugin #5: Wordfence
Any list of WordPress plugins that omits a security plugin like this is incomplete at best.
Wordfence is an all-in-one security powerhouse that keeps your new WordPress blog locked up safe.
It can help you prevent brute force attacks, scan your site for malware infections, and compares your WordPress blog's website files to the official WordPress repository to make sure everything is in good working order - among many many other things.
There is some overlap between the functionality in Wordfence and Login Lockdown but there are no issues if you decide to use both. I like Login Lockdown because it's simple and easy-to-use and I love the comprehensive, robust protection that Wordfence provides.
Need more help? I've created an entire course on how to set up WordPress starting from scratch and it's completely free. You can get started learning how to use WordPress right now by following this link.
How to Pick a WordPress Theme
If there's one consistent thing that I see happen to people that are new to blogging it's that they get really worried about how things look.
LIke WAY too worried.
But, I get it.
You want things to look right and you want to be proud of your site.
Same thing happened to me when I first started.
But what I found is that it was a lot less important for me to get stuck on how it looked rather than writing.
In fact one time I had a WPLaunch customer who spent so much time worrying about getting the look & feel of her theme tweaked just the way she wanted that she ended up losing all enthusiasm for writing to begin with and it took us a while to get her sorted out and back on the right track!
Now that being said, you should always be happy with the look & feel of your site.
I just don't want you to get sidetracked by it - it can always be changed later to something else.
So how do you pick a WordPress theme for your blog?
Keep it simple
When it comes to picking the theme you want to use with your new WordPress blog, it should be simple.
You don't need tons of color variations, and complicated layouts.
There's a time and a place for those kinds of things, but when you're just getting started isn't one of them.
Responsiveness is required
The truth is that a lot of your readers are going to be accessing your site on a mobile device, so your theme should look perfect on smaller screens.
Virtually all themes available in 2021 are going to be responsive "out of the box" but it never hurts to check and make sure by resizing the demo you're looking at by dragging and changing the size of your browser window on a desktop computer.
Stay away from page builders
Don't get me wrong here - I love page builders. At least the good ones.
But when you're starting a new WordPress blog you don't need to get bogged down trying to figure out how to use a page builder when you should be creating content.
Here's the bottom line:
You're starting a blog, not becoming a web designer.
Start simple and stay far away from the things that are not going to be in your wheelhouse.
Find an easy-to-install plug-and-play theme that looks great to get started.
That's the whole point – to get started, and be done so you can focus on the RIGHT things.
You want a theme that's professional and looks great, and will grow with you until you're ready for something more specialized.
I use and recommend Studiopress themes for some of my websites.
Everything you need to know about how to install a WordPress theme is in this video below:
YT theme video
How to write compelling content for your new blog
Let's talk about the pages that you need on your website first.
Your new blog's home page
There are two main questions you need to answer here that your visitor is asking:
What do you do?
Can you answer my question or solve my problem?
On your homepage you want to establish why your site visitors should trust you and encourage them to dig deeper.
Your homepage is the jumping-off point for exploration in to what your site has to offer so make your content enticing and give them the opportunity to dig in deeper with an opt-in opportunity and deliver a great resource you've created to establish the connection.
Include a display of some of your most popular and/or latest posts so visitors can get a quick glimpse in to what your site is about.
Your new blog's about me page
The best about me pages are part bio, part personal story, part what you're up to and a whole lot of 'how I can help'.
Stuffy, third-person, corporate-speak "about" pages are bounce inducing, sleep-promoting, naps waiting to happen.
These pages are not so much about "you", but about your visitors.
They need answer these questions:
How can you help?
Who are you?
What do you do?
What are you doing/working on?
What can they expect if they work with me?
Include testimonials and photographs while telling your own story and make sure you provide an opt-in opportunity from those ready to get on your list.
Your blog page
For bloggers, it's important to have a way for visitors to dive deeper in to your content so I encourage you to have a blog page where your categories are listed with a short description of each category along with a collection of your latest or most popular posts on your blog page.
Your contact page
Don't dismiss the potential of this page. Make this page personal and inviting by using some intro copy on how visitors can get in touch with you.
Use a form instead of an email address here. Since this is a contact page, include ways people can connect with you on social media by linking up Facebook, Twitter, Instagram, LinkedIn, etc.
If your blog accepts guest posts, then this would be a good place to include information about what the guidelines and requirements are for submitting theirs.
The Resources Page
This is the page that you use to collect all the links to the resources and tools you use and recommend.
Highlight your best posts and content on your site. Break it up in to categories that cover tips, tools, techniques, assets, and all the things that you use that help you and that you use.
This can be not only the tools you use in your business but also the tools you used to build your website and do your marketing. It can be the browser plugins you use and the things you use to be productive.
It's the tech stuff you use to do webinars. It can be books you've read that have influenced and inspired you.
People want to see the behind-the-scenes stuff when it comes to how you do what you do so make sure to collect all these tools in to a page to provide your audience with the info they need to help get the most out of your content.
The Start Here Page
A "start here" page is a great way to introduce your visitors to what your site contains so they can have a great experience on your site and catch a glimpse of great stuff on your site that they may not have otherwise known about.
It tells them about the purpose of your site and greets your guests lettghing them know thow to get the most out of their visit.
This page can be similar to a resources page, but this page serves more as an introduction to who you are and what you do, and how a visitor can make the most out of their visit.
It's like getting a guide at Disney World when you walk through the gate that shows you where everything is, and where you can find all the different things your site has to offer.
Those pages are enough to get you started.
That doesn't mean they're the only pages you're going to need though.
Once you're ready to monetize your blog you will need to develop lead generation pages, sales pages for tripwire products, lead magnet pages, and entire sets of pages for your online sales funnels.
But for now, let's get these foundational pages up and in place.
But what about blog posts?
How do you create compelling blog content that leaves your readers wanting more?
First - you have to enter into the conversations your dream reader is already having in their own mind.
What I mean by that is this:
When you created your dream reader profile with the info I talked about previously you learned what their struggles and pain points were.
Those struggles and pain points are full of questions that they're asking in an attempt to find a way to solve the problem and get relief from their pain.
So here's what you do:
Start by creating a list of every question that you can think of that your dream reader is asking to find solutions.
Next, research how other blogs are answering those questions and solving those pain points by searching the question in Google.
That will give you an idea of the type of answers that are out there.
Here's the secret sauce that you can add to make your content awesome that I learned from Russell Brunson:
Create your own "prolific" answer to the question.
What does "prolific" mean?
It's not just a matter of creating voluminous content, Brunson defines prolific as someone with "abundant inventiveness".
Here's how he describes what he calls the "prolific index" in Expert Secrets:
"In the middle of the Prolific Index is the mainstream. This includes the ideas currently being taught to the masses via traditional mediums. For example, if you're a weight-loss expert, the mainstream advice hovers around the government recommendations like the four food groups or the food pyramid for nutrition. While some of these principles may be good, I'd argue others are flat-out lies. Even if you believe those things are true, you aren't going to get anywhere teaching mainstream advice that people are currently getting elsewhere for free.
One of my favorite examples of the crazy zone in teh weight-loss world comes from a documentary I watched called Eat The Sun. In this movie they talked about how people can stop eating and just gaze at the sun. Yes, stop eating completely and just look at the sun. Kinda crazy? Well, the documentary did get me spend a few minutes gazing at the sun, but I'm not crazy enough to give up food 100 percent. And I don't think anyone is going to make millions teaching that concept…
THe sweet spot, the place where you will impact the most lives and make the most money is right in teh middle. Somewhere between the mainstream advice adn the crazy zone is right where you want to set yourself up. I call this place the Prolific Zone….
One of my favorite teachers in the weight-loss niche is Dave Asprey from bulletproof.com. His origin story falls perfectly in the prolific zone. One day he was climbing Mount Kailash in Tibet and stopped at a guest house to shelter from minus-10-degree weather. He was given a creamy cup of yak butter tea that made him feel amazing. He tried to figure out why he felt so good. He soon discovered it was from the high fats in this tea, so he started adding butter and other fats to his coffee and teas. This experience eventually helped him create a national phenomenon called Bulletproof Coffee…"
If you don't know anything about Bulletproof Coffee, it's a very polarizing idea - some people love it, some people hate.
But there are millions who love it and it's been wildly successful.
So what does this have to do with your content?
The idea is this:
Answer the questions that your dream reader is having with answers that fall into the prolific zone.
This means not only do you answer their questions, but you bring your unique approach to the question.
This comes from your personal experience.
Do your homework and develop your unique approach to each and every question and seek to give the best possible answer to the questions your readers are search for answers to.
The next thing you need to do to be able to create compelling content for your blog is simple:
Practice.
A lot.
Like, every single day.
Publish something.
Commit to writing and publishing every single day.
Think about it this way.
Say you wanted to learn how to play guitar.
Do you pick up a guitar and then think that you're going to start belting out these amazing tunes thinking that you're going to sound like Jimmy Page from Led Zeppelin or you are like Andre Segovia and are able to play these amazing flamenco pieces that are just beautiful pieces of music?
No, of course you don't.
You're more like to hear something like that and think, "that's absurd."
When you're getting started you don't even really know how to hold the guitar!
Or say you wanted to become a gymnast.
You have to learn how to do all the fundamental things in order to perform those magnificent and graceful moves that professional gymnast are able to perform.
What we see like when we watch the Olympics we see what they've been working on for years.
We see the product of their diet.
We see the product of their practice regimen.
We see the result of the thousands and thousands of times that they've fallen down and fallen off or the injuries they've sustained from those kinds of things.
Same thing goes for guitar. When you hear a competent guitarist, you hear the finished result that is the result of years of practice in learning scales, in learning chord changes, in learning modes and learning different picking styles and all those kinds of things.
So when you're starting a blog the most important thing to do is to practice a lot and publish as much as you can so you can get your reps in.
This is the fastest route to being successful with your new blog.
There are two types of posts that are best for getting started, then two more that will help you when your audience has grown and you're ready to level up.
First up is the response post.
Three of the four post types we're going to look at here I learned from Jim & Ricky at Income School.
First up is the response post.
The response post is an answer to a specific question for which your readers are searching.
This is a direct and concise answer roughly 1000 to 1500 words in length.
Next is the staple post.
These posts are longer somewhere around 1500 - 2500 words in length that cover a topic in a little more depth.
These posts are what you typically see as "how to" posts, or list posts with collections of information.
Third is the pillar post.
This post itself is an example of a pillar post.
A pillar post is a deep dive on a topic that covers every aspect in depth.
Pillar posts are 2500+ words in length or more.
Pillar posts are just what they sound like, pillars of your blog.
They're full of "prolific" information that will help your readers get the answers and results they're looking to get.
They're actionable, and detailed, full of rich details leaving no stone unturned, and they'll serve as pillars of flagship content on your blog for years to come.
The last post type I'm going to talk about here is what's come to be known as the "triple V" post.
The three V's stand for value, vulnerability, and visibility.
These posts are a little less instructional and "how-to" focused and more opinion and brand focused.
These posts can be any length, and they work best when you've started to build a little momentum building your audience.
With a triple V post it's all about elevating your visibility by being vulnerable and delivering value. You're telling a story and that will connect you to your readers and help them understand how you can help them.
How to optimize your blog content for SEO
SEO though is a long term game.
There are more important things to worry about when you're starting a new blog than SEO.
But...
… that doesn't mean you should ignore it.
There are a few essentials that you should focus on from the start.
Let's start with first things first.
You have to know what you're trying to get your site to rank on the first page of Google for.
So good SEO starts with good research.
You want to find the questions that your readers needs answers to, like I mentioned before.
Google's autocomplete is a great way to do this easily.
Start typing a phrase, then take a look at what results Google shows you.
Every one of those items listed in the autocomplete options are real phrases that people have been searching for.
This is pure gold!
Use different phrases to formulate your keywords into questions.
<screenshot of google autocomplete
One of my favorite tools to do this fast is called Answer Socrates.
This site will pull all kinds of variations of your keyword phrases to show you options for how people are formulating their questions in their searches.
There are four basic rules for quality keyword research.
Acceptable levels of competition
Here's the thing about new blogs:
It's hard to beat out experienced competition at first.
So you need to target phrases where there is less competition.
Acceptable levels of traffic
It's hard to know the exact levels of traffic for any given keyword.
But there has to be at least some traffic.
No need in creating the post if there isn't anyone who isn't looking for it.
Keyword opportunities have to be relevant to your niche
"The riches are in the niches", so it's been said.
You want to find a niche where there's opportunity to create content for an underserved audience.
Find a good niche and stay on topic. Don't start a food blog, then start writing about movies.
Commercial opportunity
This is where a lot of new people get stuck.
THey focus way too much on what THEY want to write about and not enough about what their audience is looking for.
Had a discussion with a guy just the other day who's intent on building a blog on "college football" as a topic.
Not only is the competition extreme to say the least, but there really isn't a clear or good path to monetize that subject.
So make sure that your niche has enough of an opportunity for you to make some money when you do a good job of serving your audience.
How to promote your blog content
...
Tell your friends and family about your new blog
Bryan Harris from Growth Tools calls these the "eager sneezers".
An "eager sneezer" he says is someone you already have a relationship with that's more than willing to support you and knows others who fit your target audience.
Share your new blog on your social media platforms
Things have changed so much over the last few years when it comes to promoting your blog content.
It used to be that you could share your new content and you'd see a wave of traffic come to your site.
Things have changed though, so you have to be a lot more strategic about how you share it in order to get the results you want to see.
The first thing to take note of is that each platform you share your content on has a different approach.
Gary Vaynerchuk pointed this out in his book, "Jab, Jab, Jab, Right Hook".
Your message to each platform needs to be unique and appropriate to that platform.
As an example, the kinds of things that will perform well on Facebook are different than what will perform well on Instagram. And what will do well on Instagram will be different than what will do well on TikTok.
So each piece of content you create to promote your content on social media needs to be appropriately designed and developed for maximum impact on that platform.
This assumes, of course, that you're already active and participating in the places where your dream customers and readers are already hanging out, and that you're a valued member of the community, and not just coming in to spam the community with links to your content.
Here's something I've learned that's crucial:
Facebook and Twitter are virtually useless when it comes to sharing plain links to content.
Facebook's algorithm will suppress your reach for that post because your intent is to take people away from their site and they don't like you don't that unless you're paying them via a paid Facebook ads campaign.
Plus, even the exposure that it does get won't result in a lot of click-throughs because unless it's enormously click-baity the kind of content people engage with on Facebook is not usually links to external sites.
Twitter is SO transient, and the stuff that you publish is there one second, then gone the next so it's hard to even get eyes on a quality link that you're promoting. I still share my stuff out on Twitter, but only because I want to maintain a presence there. I don't expect, nor do I see, much in the way of results from what I do on Twitter.
The best places I'm seeing for social media these days are Pinterest and TikTok.
Pinterest lends itself more naturally to the kind of content that bloggers are creating. But also be warned, the same principles that keep Facebook from getting you traffic on your post exist on Pinterest too, so you have to be really deliberate and tactical about the kinds of pins you create on Pinterest, but you can still do well and get traffic there.
TikTok is great because the short video concept is very alluring naturally on its own, and you get a chance to send your followers to a link to go deeper.
There's a lot less conflict with TikTok and leaving the platform (although, just like all other social media platforms they don't want you to leave) because the content format of the platform is different than the content you're creating on your blog so they're more naturally complementary.
Mention the people you reference in your blog posts
Most people love seeing their work quoted and used to help others, so reaching out to these people to let them know you've included them in a new post for your blog is a no-brainer.
They may not share it, but then again, they just might.
I've had a couple posts go viral just by having one person share it with their audience.
The encouragement and enthusiasm this generates can't be overestimated - it's absolutely thrilling!
Send it to your email list
If you're just getting started you may not even have a list - yet.
But if you have even a small list, you can share it with them and help draw them in to your new content, build a relationship with you, and come to know and trust you.
And when you do email them, ask them to share it if they found it useful. Ask them for feedback and comments. Ask them what they think of the post.
Solicit their opinions and this will not only help you to grow your new blog, but it will also deepen your relationship with the people on your list.
Why should I start a blog in 2021?
There are several reasons to start a blog now.
Despite reports you may have seen or heard about, blogging is not dead.
In fact, it's doing better than ever and it's going to keep growing.
Just like everything else, blogging has evolved, so what blogging was just a few years ago is a lot different now.
But it's as popular as it's ever been, and the numbers bear that out.
According to SEMRush:
The #1 traffic source for high-income bloggers is organic traffic from Google.
More than one-third of high-earning bloggers (those who make over $50,000 annually) say the demand for high-quality content is higher than ever.
On average, companies who blog produce 67% more leads per month.
The average monthly salary of a blogger is $8,000.
Source: https://www.semrush.com/blog/blogging-stats/
So let there be no doubt there is a ton of opportunity for blogging!
In addition, due to the worldwide pandemic, the economic has changed.
Personal branding is more important than ever and blogging provides a way to elevate your visibility and build your authority.
Every market segment can benefit from starting a blog.
Even the hardcore anti-website digital marketers have come to understand the importance of building and controlling your own online space.
All you have to do is look at what they're doing with their own blogs and the exploding popularity of the "funnel hub" to get a little insight into what's happening there.
There simply is no better way to build lasting visibility and authority for your personal brand than a well put together blog.
Is it worth it to start a blog in 2021?
Without a doubt it's worth it to start a blog this year!
Here's an example:
For the longest time people have been saying that newspapers are a dead and dying breed.
But consuming news is as important as it's ever been!
So what have creators done?
They've improvised, adapted and have overcome.
Newspapers have shifted a lot of their publishing efforts online, and while I still think they've got a long way to go in terms of adapting to the proliferation of social media and other options people use to get their news, they're still going strong.
Just like anything worth doing is worth doing right, and it will take some work to get things moving, starting a blog will take some time and hard work.
There are so many opportunities for bloggers in 2021.
Growing your authority and visibility, creating another stream of income, building a platform for your subject matter expertise, generating leads, expanding your impact among many other things are all possible when you start a blog.
Blogging is as profitable as ever in 2021 and the income possibilities for blogging are only limited by your imagination.
What kind of blog should I start?
There are two main things that you want to consider when thinking about what kind of blog you should start:
What medium you want to use
When you're thinking about the "kind" of blog you want to start it means that you can start a video blog, or a "vlog", you can start a podcast, or you can create a text based blog.
If you're like me, you can do all three!
Here's the most important thing to think about:
Your visitors are going to want to consume content in the way they're most comfortable consuming it.
Some people would love to watch you talk about it on a video, so you can create a YouTube channel.
Some people want to listen to your content while they're on the move. It could be during their commute to work, or while they're at the gym or even while they're out on a walk.
This is when a podcast would work best.
If you did your dream customer profile right you should have an idea as to what direction you want to go here and what will resonate with them the most.
Oftentimes, it's a combination of those things.
But the one thing that's true about all three options: text-based, video-based, or audio-based, they all reside on a central homebase online that you control which your self-hosted WordPress site.
What topic you want to cover
We've already talked about selecting what you should blog about, but I want to cover this in a little more broad aspect here.
You see, when you're starting a new blog, you want to have at least some idea of the topic that you want to cover.
Do you want to start a travel blog? What about a food blog? Travel blogs are incredibly popular these days.
So are fitness and lifestyle blogs.
When you're starting your own blog and asking yourself, "what kind of blog should I start?" start broad on a topic that you're already interested in and can see yourself working with over a long period of time.
For entrepreneurs who are using a blog as a way to build an online business, one of the things that will come up quickly is the question, "should I hire a writer?"
If this is your first blog, I'd recommend doing the writing yourself at first.
This is one of those things where having personal experience is going to be incredibly helpful so when the time comes to actually hire writers, or outsource content, you have a method and process for how to create content.
When you have your process and framework down you can then effectively train your writer or writers with the right expectations because you will know what works.
If you outsource your content from the very beginning then there are so many variables that it will be difficult to track down what works and what doesn't work and it's really an unneeded expense.
So create your own content for at least your first 25-50 posts on your blog, then you can use outsourcing to scale and grow faster.
Do I need any special software to start a blog?
To get started with your own blog you need a few things:
A solid internet connection
A decent computer or laptop
A blogging software platform - self-hosted WordPress is recommended
A writing tool
There isn't a lot you need to start a blog but there are a few essentials.
It should go without saying that you've got to have a reliable internet connection. Let's save some of that bandwidth you've been using for Netflix and Hulu, and use it to publish your content!
When it comes to computer hardware, you don't need a lot. Something that's stable and can connect to the internet will do the trick. I'm recommending doing your writing online, and you'll see why in just a minute below.
Next, as we talked about before, self-hosted WordPress is the way to go when it comes to people who take their blog seriously.
You can reference that section for learning how you can get started with your own self-hosted WordPress blog.
The writing tool I recommend is Google Docs because it saves your work as you go, it's super easy to use, and it's available everywhere.
Very early on I learned the hard way not to do your content creation in your actual website. All it takes is a browser crash, or an internet blip and all your hard work simply vanishes.
It's happened way too many times to me.
As a quick example, I was having problems with my Macbook Pro while I was working on this post and it crashed several times. If I wasn't using Google Docs I'd have lost what I was working on.
So do all your writing in something that saves automatically like Google Docs.
You can use Microsoft Word if you like, or any other word processing platform like that. But you don't have to go buy Microsoft Office just because you're starting a blog.
If you're starting a podcast the fastest and easiest way to get started is to sign up for a free account at anchor.fm.
That's where I host my podcast and it's more than sufficient for getting started with your podcast.
If you're starting a video blog, or "vlog", all you need is your phone. Seriously, you don't need expensive video editing software to get started. There are pro-level tools like Final Cut Pro or Adobe Premiere Pro (which is my personal preference). But to get started you don't need anything special.
If you're on a Mac you've got Quicktime which can do basic editing. If you're looking for a free platform Davinci Resolve is something you should take a look at.
Do I have to use WordPress to start a blog?
You don't have to use WordPress when you're starting a new blog. WordPress is the industry-standard for good reason, but it's not the only choice.
There are a lot of alternatives to WordPress if you want to try something else.
But keep this in mind:
When it comes to finding advice about growing your blog and scaling to the next level, most of the resources you're going to find are related to WordPress.
So you don't have to use it, but it's a good idea to embrace it and learn how to make it work for you.
When it comes to monetizing your blog there aren't any other platforms that are as robustly supported as WordPress - whether you want to sell information products, or physical products, subscriptions, etc.
It's all possible using WordPress. Other platforms, like Wix or Weebly, aren't going to grow with you as easily as WordPress will.
How often should I post to my blog?
You should publish new posts to your blog as often as you can.
If you're someone who thrives on schedules and formality, at least once a week is a good baseline to start with.
But that's the bare minimum.
Remember, you're practicing when you're getting started.
So the more practice you get the faster you're going to start seeing results.
Commit to a writing schedule.
Hold yourself accountable for writing at least 500 words a day.
It will be hard at first.
But you will quickly acclimate to it, and you'll be easily cranking out new posts every day or every couple days.
So as a baseline, publish a new completed post at least once a week. 3-5 times a week if you can.
Blogs fail for a few reasons:
Unrealistic Expectations
This one is a double-edged sword because on one hand you need to have ambitious goals for what you're trying to achieve.
On the other hand, it's all too easy to get frustrated and ahead of ourselves when you don't see the results as quickly as you want.
That's why practicing is so important.
The best thing you can do for your new blog is to fail quickly and learn from your mistakes fast.
And you do that by publishing as often as you can.
It takes consistency and time and most people aren't patient
Here's a hard reality.
The 80/20 rule is in effect here with blogging as it is with virtually everything else.
20 percent of the bloggers are going to have 80 percent of the results.
The key is to model what the 20 percent are doing right and implement it for yourself.
Be patient, but work hard and continue to show up.
You aren't taking your blog seriously
Dabbling isn't going to get you anywhere.
The 80 percent who start a blog but really don't get very far with it are the ones who are dabbling.
They're not REALLY committed.
They're not all-in on making their blog a success.
But the 20 percent who ARE successful are the people who take developing their craft very seriously and are committed.
So commit yourself to making things happen and the results will come.
You haven't practiced enough
You have to produce prolific, and compelling content.
And to be able to do that it takes practice.
But practice only works if you learn from your mistakes and errors and improve them.
Here's another hard reality.
Your first pieces of content are going to suck.
I know those aren't the most encouraging words you want to hear from someone who's trying to convince you that you need to start a blog.
But once you realize that you can move past it and get to practicing.
That's why I'm so committed to the idea of publishing something every day.
And I practice what I preach. You can check my YouTube channel or my Facebook profile and see that I go live every weekday, and I'm regularly adding new posts here on my blog.
I'm everywhere I can be!
And I can tell you from my own experience that publishing every day works.
Because it's practice focused on getting better every day.
So if you want to avoid failing at blogging commit to consistent publishing and practice as much as you can so you can get better.
You're focused on monetization too soon
Putting money first gets you focused on the wrong thing.
There's nothing wrong with earning money from your blog, but when that's your first priority it's going to be hard to be focused on creating the kinds of content you need to create for your audience.
Instead of letting money be the driving force behind your blog, instead let delivering real value be the driving force. The money will come as a natural byproduct when the time is right.
Can I start a blog for free?
You can totally start a blog for free.
All you need to start a blog for free is a little inspiration, a lot of perspiration and to sign up for one of the numerous free websites that will allow you to start a blog for free.
You can check this post here for several options where you can start a blog for free.
Does it cost money to start a blog?
This question is really similar to the last one, but I want to give it its own answer because it approaches the subject a little differently.
The short answer is no, it doesn't cost anything to start a blog.
But here's the deal:
When you're focused on doing things for "free" you're focused on the wrong thing.
Sure, you can go to one of the other blogging sites that I mentioned before and start a blog.
And you can scour the internet trying to gather all the free nuggets of info.
This post alone is full of more than 11,000 words on how to make it all happen!
But it also makes sense to invest in your education and invest in getting the right tools together so you can move faster.
Speed has a lot of value and expert guidance can make the difference between getting to success quicker.
One good example is getting help to get your blog set up. I offer a service called WPLaunch that takes care of all the tech stuff for you so you can focus on creating your content.
This question is really similar to the last one, but I want to give it its own answer because it approaches the subject a little differently.
The short answer is no, it doesn't cost anything to start a blog.
But here's the deal:
When you're focused on doing things for "free" you're focused on the wrong thing.
Sure, you can go to one of the other blogging sites that I mentioned before and start a blog.
And you can scour the internet trying to gather all the free nuggets of info.
This post alone is full of more than 11,000 words on how to make it all happen!
But it also makes sense to invest in your education and invest in getting the right tools together so you can move faster.
Speed has a lot of value and expert guidance can make the difference between getting to success quicker.
One good example is getting help to get your blog set up. I offer a service called WPLaunch that takes care of all the tech stuff for you so you can focus on creating your content.