Hybrid work is a new way of working that combines elements from both traditional office jobs and remote positions. Employees love it because it gives them flexibility while also providing benefits such as health insurance and retirement plans.
It seems like every company has adopted some kind of "hybrid" work model these days. But what does it mean? And how does it affect employee satisfaction and productivity?
Hybrid work is a model that businesses have employed that breaks up the traditional (pre-COVID) work schedule by allowing for some time working in the office, and some time remotely or from home thereby allowing employees to work how and where they feel most effective.
Hybrid work models are becoming increasingly popular because they allow companies to offer flexible schedules while also giving workers flexibility with where and when they work.
In fact, many companies are offering both full-time and part-time positions as well as flex hours. This allows employees to choose the schedule that works best for them without sacrificing any benefits or compensation.
However, as funny as it may sound, not everyone wants to work from home or be able to work whenever they want.
Some people prefer working in traditional offices. While most of the rest of us may want to travel while working or work from home frequently.
Whatever the case may be, most employers understand that having a variety of work environments available will help employees find the perfect fit, and this is more important than ever when it comes to attracting and retaining talent.
But what does this mean?
What effect will this have on your career goals?
Is this even a good idea?
Keep reading, we'll unpack all these questions and more, below.
Real quick, before we get too far into it here, if you want to get more great ideas for your gaming room or home office and want to connect with other home office hackers to make your space the best join my free private Facebook group, Home Office Hacks here.
What is hybrid work and why do employees want it?
Hybrid work consists of working from home and at the office. The main reason why employees want it is due to the fact that they can work from home most of the time. On the other end, they will spend less time in the office.
Office workers see the hybrid model as a form of compromise. Being close to family at home is one thing. But employers want their employees to spend a bit of time in the office for a more hands-on approach to the projects they are working on. This option will be available to those who choose to be remote employees for the time being.
Fully remote workers do not have to report to the office any day of the week, which is a lot different than the hybrid model. The choice to use a hybrid work model may be available to them if their employers think there's enough benefit for coming into the office on a regular basis. As for whether or not their teams will benefit from a hybrid schedule, it may depend on the person.
If someone is only a quick commute away from a physical office, they can benefit from being a hybrid worker. One of the biggest benefits would be that they don't have to deal with a lengthy trip to the office and then back home again at the end of the day. Plus, they don't have to worry about spending a lot on expenses relating to it like gas, car payment, insurance, etc.
Remote workers that are in distributed locations further away from the office are less likely to benefit from a hybrid workplace because of the long commute and perhaps the need to be close to home.
In short, it's not for everyone. But the option is always available for those in the remote workforce who might change their mind and want to spend a bit of time at the office.
What does hybrid employee mean?
A hybrid employee is someone who has flexible work arrangements. Hybrid employees are regular employees of regular companies, but have arrangements where they split their time between the office and their home office. This gives them the ability to work in the office on some days and at home on other days. For example, a worker's schedule could comprise of four days at home and one day at the office.
There are different variations of this that can be arranged between the worker and the employee. Hybrid work schedules can be planned ahead of time with regular communication between a worker and the employee. What the employee must understand is that an employer may need a functioning office team for certain days of the week.
This can be due to the fact that deadlines may need to be met and groups may need to work together in order to communicate and extract resources from each other at a faster rate. When an office meeting regarding upcoming projects is scheduled, the employer will need the right people there.
If you are working in a hybrid environment and your presence is requested, you can attend depending on the arrangement. You can go to the office in person or sit on via Zoom or any kind of teleconference call.
I know for me personally, I've done both. I've attended in-person meetings at the office with colleagues present, and I've also had many more where I attended virtually a meeting that had several in-person attendees.
Employers must provide direction so that the employee flexibility understands the expectations of the work schedule including their ability of when they can or cannot travel to the office.
What is a remote hybrid work schedule?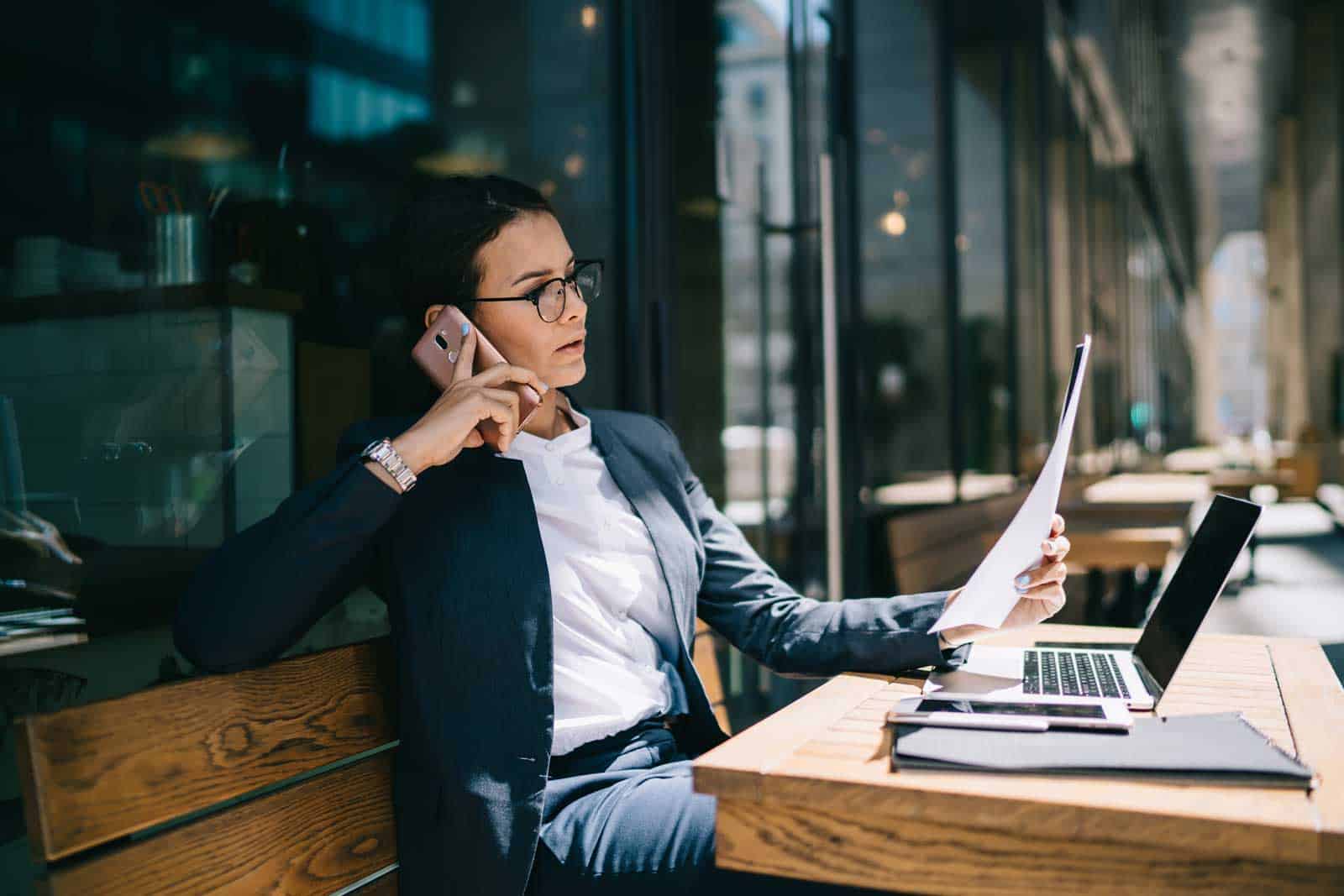 A remote hybrid work schedule allows employees to work from home on a certain number of days and the office for the remainder of them. This can be flipped around where office employees can work from home for fewer days compared to the office itself. Let's take a look at the following examples:
A regular remote employee can work from home four days a week and be at the office for one of them.
An office employee can work the same amount of days at the office and work one day a week at home.
The number of days can be chosen by the employee based on a five day work week. One employee can work three days at the office and two at home. For the remote employee, it can be three at home and two at the office.
Does that make sense?
The point of this is that employers are providing their employees flexible work options. It's important that employee engagement is a must when it comes to setting a schedule for each worker.
The hybrid work strategy will not work if it's being poorly executed. As a result, you may axe the program altogether and risk seeing a decrease in employee satisfaction. But in virtually all instances, flexible hours and a flexible workplace are two things that almost any worker would be happy with.
So it's important to plan ahead and learn the hybrid model as you go. If you need any help or inspiration, find out what hybrid companies are doing and create a similar model. Your biggest challenge may be deciding which employees are more fit for the office and which ones can work from home.
One way to go about doing this is surveying your employees. As part of the company culture, you want your employees to be as involved with some of the company decisions. This includes the way they will operate.
Survey your employees and the results will give you some ideas. You will know who your potential full-time remote workers are and who is more comfortable at the office. It can also give you an idea as to who may benefit the best from hybrid work.
If there are those that are unwilling to travel to the office at anytime, honor their wishes and give them a remote schedule. If some employees are fine with being at the office at least once a week, then you can help set up flexible schedules that they'll be fine with. Make sure that the remote option is available if hybrid workers believe that it won't be a good fit for them.
Also, remind your team that, if they need a change, hybrid opportunities are available. You want to keep the employee experience at your company as positive as you can. That's because it can be enticing for prospective team members who want to work at your company.
They want to know if you have remote work options that satisfy their needs. If yours do not, they may find better opportunities with remote-first companies (especially the ones in your industry). When it comes to the work environment, make sure you have options for employees.
What is the difference between remote and hybrid working?
The major difference between remote and hybrid working are the models. A remote model allows people to work from anywhere so long as they have the equipment and resources needed. So if they can work from home or a hotel room while on a business trip to San Francisco, they can take advantage of that.
The hybrid working model will allow people to work at home and the office. However, a worker can choose between working most of their days either at home or the office. As mentioned, someone who works four days a week from home can spend one day at the office.
The remote work model will benefit those that don't want to make the long commute to the office at all. But still, they will need to communicate with others who are in the office environment on a regular basis. Those who are amongst the hybrid workforce will have the opportunity to see how it works from both ends.
They will have a look at remote working models and the office models, weigh the pros and cons, and decide if remote only or office only work can benefit them in the future. Otherwise, if they are comfortable working hybrid, then no changes are needed. Your physical presence may not be needed depending on your role with the company.
What is an example of a hybrid business?
A hybrid organization includes a mix of in-house team and a remote team. Both will work together and galvanize the team culture. Some of the world's major companies are operating in this manner including Microsoft, Twitter, Facebook, and Google.
Each company has their own approach to adopting the model itself. Prior to this, these companies have operated on remote work plans. Meanwhile, they planned ahead and decided on hybrid work models because of the need of office-based work.
Using Microsoft as an example, the company allows employees to choose whether they want to work from home or the office. This option is not given to those who are essential employees such as network engineers. The reason for this is that the office will have the infrastructure needed, and the work literally cannot be done anywhere else except for on-site.
Otherwise, employees that have the digital tools needed to get the job done can be able to do so from home. Remote-capable employees with have their own set of tools and infrastructure that will make it feasible to work from home as their schedule allows it.
Twitter continues to work with a hybrid team. Some have returned to the office while others continue to work from home. Virtual hiring and onboarding has become one of their main changes in terms of hiring new people.
It has even gone to the point where the company is recruiting online and making sure that their new employees have the right equipment and infrastructure to work from home. Their main requirements include but are not limited to technical and communication skills (which they must be competent in).
According to Facebook, half of their employees will work exclusively from home within the next 10 years. This paved the way for the company to create the position of Remote Work Director. Their role will include a plan that will ensure Facebook as a remote-first company.
By the sounds of that, Facebook could become a remote company with no physical office spaces. As it stands, some companies such as Salesforce have already gone completely remote.
How many days are in a hybrid office?
The average employee can benefit from one to two days at the office. Employees of a hybrid workplace will have their own personal needs and preferences. Some will choose one day and others will be happy with two.  However, some companies may go against the wishes of their employees and settle for three days at the office.
One company that finds this to be reasonable is Qualtrics. After surveying their 3500 employees, they made the decision to adopt the hybrid model which includes three days at the office and the remaining two at home. Once again, this provides you with an idea on how to go about approaching a hybrid way of working.
Once there is enough data, make a decision on how a work schedule is set up. At the same time, you may need to make some vital decisions. This may include the downsizing of the amount of office spaces that can be used.
Business leaders who have yet to make a decision must use their communication skills to survey their employees. If the number is in the hundreds or thousands, they can't speak to everyone. That's why a survey can be sent out to all and must be answered so there is enough data to make decisions regarding the work model.
From there, employers can make it easier to put together hybrid arrangements for their employees. However, it may get to a point where a collective arrangement is set (such as Qualtrics' three days at the office hybrid schedule). This will eliminate the common challenge of trying to find the balance of how many office days is feasible compared to days at home.
Is hybrid work good?
Hybrid work is beneficial since it has the ability to increase productivity and efficiency. This is one great benefit that favors the employees. As for the business itself, it reduces operational costs.
You may want to compare the costs when you are weighing your options regarding office-only work and a hybrid model. With less operational costs, your business will be more financially solid and give you more flexibility in terms of what you can spend that extra money on.
A flexible model has long been desired by employees. So it would make sense to sketch out ideas for a flexible working model that will not only satisfy your employees, but can be a good option in terms of the company's finances. Again, surveying your employees will be the best option to make a decision regarding what hybrid model design will make sense.
Next Steps
Want to connect with other remote workers, contractors, freelancers, gamers and people who work from home who are creating the most amazing home offices and get more tips, tricks and hacks on how to make your home office or gaming room setup the best it can be?
Join my brand new free private Facebook group, Home Office Hacks to connect with other home office hackers to make your space the best!