Email marketing is still among the very most effective marketing tactics, here's why.
Email is still one of the most effective ways to connect and market to your target audience. People question the effectiveness of email marketing because it's often done wrong or little effort is put into doing it right.
According to bandwidth.com, email is the #1 preferred business-to-consumer communication channel.
If you're looking for a way to build brand awareness while also providing useful content to people, then email marketing is exactly what you need.
It's traffic you own for an audience who's interested in hearing from you and it doesn't get any better than that.
Email marketing not only helps you to build your audience and grow your brand, but it will help you with sales when it's done right.
In fact, according to HubSpot, "email has been proven to increase conversion rates by up to 300%"
So if you want to employ probably the single greatest marketing tactic you can employ to grow your business, then you need to be building an email list and emailing your list regularly.
Here are some reasons why email marketing is still effective and why you need it in your marketing toolbox.
Just a quick note before we get started here – If you get stuck or need help at any point join me over in my free private Facebook group Home Office Hacks so you can get the help you need.
People still open their email every day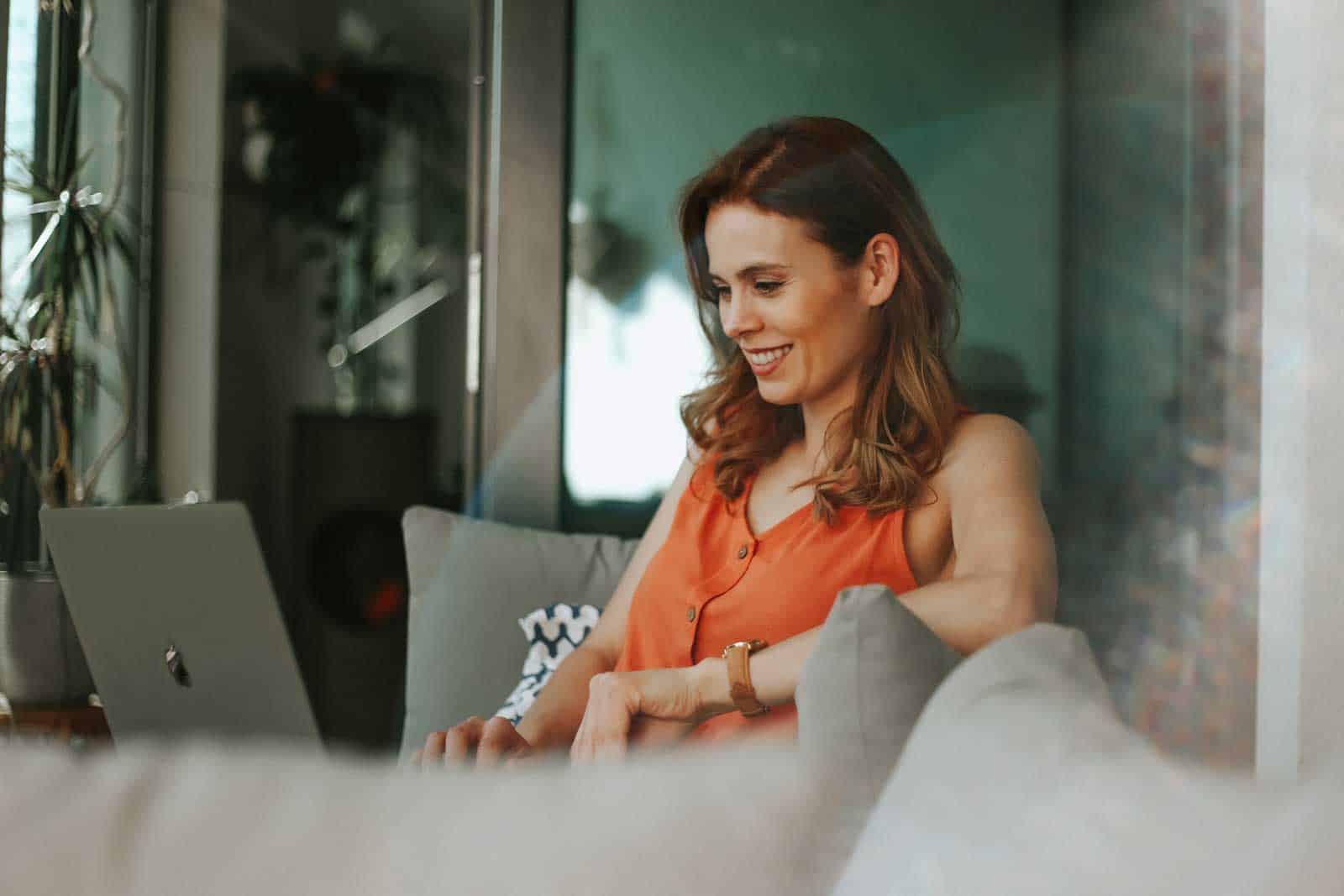 The average person opens between 200 – 400 emails per month. That means there's plenty of opportunity for you to get your message in front of your dream customers.
And this isn't something that should be taken lightly.
They're more likely to read your emails if you send them at the right time and with relevant content.
So it makes sense that people are using email as an important part of their digital strategy.
But there's one thing holding back many businesses from making this work for them:
The fact that most business owners don't know how to use email effectively.
If you want to get better results from your email campaigns, then you need to learn some new tactics and change up what you're doing.
Start by making your emails more personal.
You might think that sending generic emails will help you connect with your audience.
But actually, it doesn't really matter whether you write something like "Hi" or "Hello".
What matters is who you say hello to. And that's where things start getting interesting.
When you create personalized emails, you'll have a higher chance of connecting with your readers.
This could mean adding details such as names, locations, hobbies, interests, etc.
You can also add links to social media profiles, which helps increase engagement rates.
Email is a personal and highly targeted way of communicating with your audience
Email marketing is one of the most effective ways to build relationships with customers and gives you the opportunity to share information about products and services.
But that also means that doing it right means knowing what works best for your target market, creating great subject lines, and creating compelling messages that resonate with your audience.
And the larger your sample size the better you can know what works for your target audience.
Here's an example:
Some of the best products and services I've ever come across have come from emails I've opened.
The first time I heard about the One Funnel Away Challenge came in an email, and it literally changed my entire business.
And I opened that email because the messages I'd been receiving from Russell Brunson and the ClickFunnels crew spoke to me in a unique way and created enough interest for me to continue opening their emails.
A variety of businesses across the spectrum testify to the effectiveness of email marketing
There are so many different industries where email has proven itself again and again.
Traffic from email campaigns has an average conversion rate of 4.29% , which is higher than the averages for traffic from search, direct and social media, according to business.com.
That's not all – email marketing helps boost sales too!
According to research conducted by eMarketer, email marketing generates $6 billion dollars annually worldwide. That's over half a trillion dollars per year. And those numbers will only keep growing.
Well-written emails and sequences have amazing engagement rates
According to HubSpot, the average open rate for B2B emails is around 30%.
But for those that are really spending the time and effort to do email marketing the right way, 30% is just the beginning.
Combine that with an average of 6-7% as a start and your off to the races.
If you're numbers aren't at those benchmarks, that just means you've got some work to do and find out what's going wrong and what's going right.
And to do that you need to get a good sample size which leads me to my next point.
More emails to your list is better than less
The numbers bear this one out too.
Sending between 16-30 emails per month is the most effective for engagement according to Hubspot's research.
Most people feel like emailing more than once or twice a week is too much so they shy away from emailing their list.
But the numbers tell us that when you're sending specific targeted emails to your list, with relevant content, you're going to see better conversions.
Email marketing is an easy way for you to reach your customers on their mobile devices
41% of email campaigns are being opened on mobile devices, according to research from Campaign Monitor as of 2019.
And that number will only increase over time.
Optimizing your email marketing campaigns for mobile also allows you to send targeted messages directly to users based on their preferences and behavior.
It can't be overstated how important this is.
If you want to be effective with your email marketing campaigns then reaching people where they're at in a way they're comfortable with is incredibly important.
So if you want to be able to communicate effectively with your audience then make sure you're using email marketing software that allows you to send responsive emails.
You'll be able to create beautiful designs that look great no matter how small or large the screen is.
It's important to note here though that not all email clients support HTML5 design elements such as video embeds. So check before you go live!
Here are a couple things to keep in mind:
More than 40% of email opens happen on mobile devices.
Responsive design is a must in order to drive the best possible outcome from campaigns.
Email marketing is a low-confrontation way for people to interact with you
Jeffery Gitomer's trademark saying is that "People don't like to be sold, but they love to buy.""
What that means is that, in most instances, people are far more comfortable buying on their own terms.
So face-to-face and high-pressure sales tactics put people on the defensive.
But when they have the opportunity to engage and buy on their terms they love it.
Your audience can read their emails at their own convenience and make the decision whether or not they want to click on that link.
And they will definitely do it when you do a good job of delivering value.
Email marketing is a conversation you control
It's something that I remind entrepreneurs of all kinds all the time:
Your email list is traffic you own.
No one can take it away from you.
You aren't subject to another platform's policies like you are with Facebook, TikTok, Instagram and others.
Because when one of those platforms changes something, or they've decided that somehow you violated their policies, your entire business can vanish.
When you always have an open door to reach your audience you are in control and not subject to the fickle policies of social media platforms or search engines.
This gives you complete flexibility to build relationships with your audience and deliver them exactly what they need.
When is email marketing NOT effective?
When is email marketing not effective?
First off, it's not effective when you let your list grow cold and die.
The truth is that there isn't any magic formula for building a successful email list.
There are some basic rules of thumb that we know work well, however.
First off, you should never spam your subscribers.
Should go without saying, right?
But since we're questioning the effectiveness of email marketing, we should go ahead and spell it out.
You absolutely cannot bombard them with irrelevant information just because you think it would help your cause.
Spamming is bad for everyone involved. It makes people feel uncomfortable and annoyed.
Email marketing is not effective when you fail to deliver value.
Simply put, if your emails aren't delivering value and they're not interesting, it's not going to be effective.
You have to give your audience a reason to open your emails outside of a clickbait subject line. They'll catch on, even if you've got the best email subject lines in the business.
Another reason email marketing isn't effective is when you are only asking for something in your emails.
Don't sell too hard. You may think that by pushing products and services down your subscribers' throats, they'll eventually come around. But that doesn't happen.
Instead, deliver relevant content that helps solve problems. Give to your audience – you can even even give away other great resources you've created.
One of the most effective emails I've ever seen was an email from Derek Halpern several years ago that simply asked the question, "what are you struggling with?"
Ask questions about topics that interest them. Make email a two-way conversation.
It's
so critical to nurture your lists regularly.
The key thing about nurturing your list is it gives you opportunities to add value to each person who signs up every time you send an email.
Think about what would help them solve problems, learn new skills, get inspired, etc.
Reasons why email marketing is important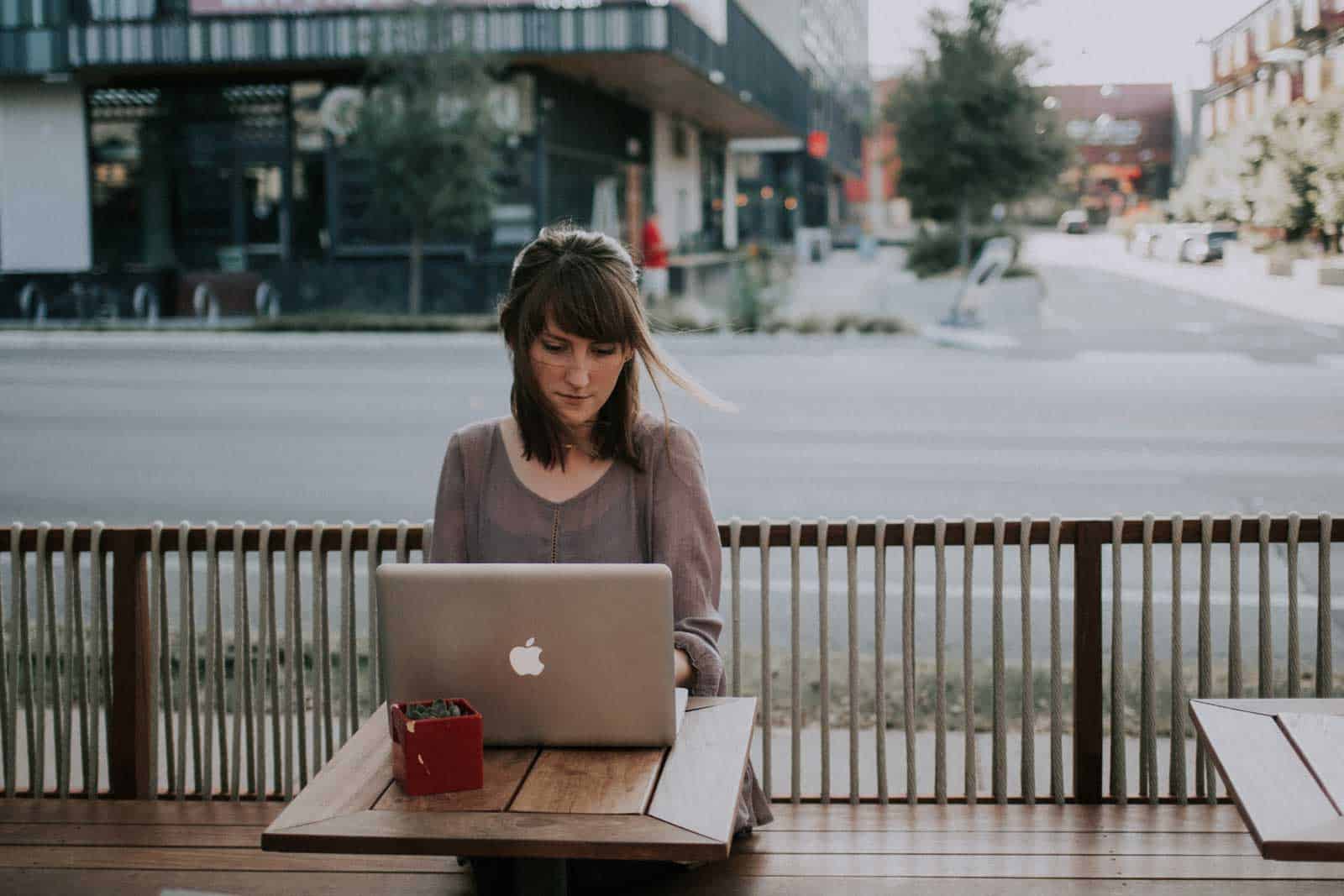 Here are a few reasons why, if you're not already doing it, that email marketing is so important.
Email Marketing Is Easy To Set Up And Use
The tech setup with today's email service providers is super simple and easy. Most email service providers offer a free plan that helps you test things out before you commit to a single platform so you can find the one that fits you best.
Email Marketing Can Be Used For Any Business Or Product
It doesn't matter what business you're in – email marketing will work for you.
It allows you to reach customers at all times of day, seven days a week.
And unlike social media platforms like Facebook where users tend to check their accounts less than once per month, email marketing has proven itself as being more engaging.
Email marketing also works really well for businesses looking to build brand awareness.
Email Marketing Has A Long History Of Success In The Market
If you look back over history, there have been numerous different forms of advertising used throughout the ages.
But none of those methods compare to how successful email marketing has been.
In fact, according to HubSpot, email marketing generates $13 billion dollars annually worldwide. That's almost double the amount generated by search engine optimization.
So if you want to grow your business or product, then email marketing is needs to be part of your plans.
Email Marketing Allows Your Audience To Interact With Each Other
When people sign up to receive your emails, they become members of your community.
They start interacting with each other through comments, likes, shares, and replies. This creates a sense of belonging among your followers which makes them feel connected to you.
This feeling of connection leads to trust and loyalty. It builds relationships between your company and its clients.
You should always remember this: Email marketing is relationship building.
Email Marketing Helps Build Relationships Between Customers & Brands
One way email marketing helps create these connections is when you use personalized content.
Personalized content means using information about your audience to craft messages specifically tailored to them.
By writing personalized messages to every customer who signs up, you show that you care about them personally. They know that you've taken time to think about them and tailor your communication accordingly.
That kind of personalization shows your customers that you value them as individuals. Which ultimately increases their level of trust in you and your products/services.
Email Marketing Provides An Opportunity To Deliver Value
Another reason why email marketing is such an important tool for any business is because it provides an opportunity to deliver real value to your audience.
For example, let's say you sell dog food online. You could send out regular newsletters containing tips on feeding dogs properly.
Or maybe you'd share articles from reputable sources regarding nutrition. These are both great ways to provide valuable information to your readers without having to spend money on ads.
Email Marketing Gives You Complete Control Over Who Gets What Content When
The last thing you need is someone else deciding what type of content gets sent to whom at exactly the right moment.
With email marketing, you can control everything yourself. From where you choose to host your campaigns, to whether you include images or videos, to even scheduling delivery times.
It gives you complete flexibility so you don't miss out on anything. And best of all, no one will ever get mad at you for not sending something!
Email Marketing Gives You Traffic You Own
I already mentioned this previously, but it bears repeating:
When you have an email list, that's traffic you own.
And nothing is more important for your business than for you to have a source of traffic that you will always have 100% control over.
People Love Receiving Valuable Content From Others Who Know Them Personally
Personalized, relevant info is what makes for the most successful email campaigns.
It helps you to build connections with your audience and informs them that you care about them and their success.
Next Steps
The bottom line? Email marketing works because it delivers results.
Whether you're looking to grow your brand awareness, generate leads, sell products or services, or just get some feedback about your ideas, email marketing is the perfect tool for the job.
I hope you found this helpful. If so, please share it with someone who could use it.
If you want to learn more about digital marketing and this whole online business thing I want you to come join me in my own free private Facebook group, Home Office Hacks. This is a new, small group of other business owners and entrepreneurs of all kinds, who are working hard to build their businesses online.
Join my brand new free private Facebook group, Home Office Hacks!