Have you grown tired of the traditional office setting? Are you looking for a new career path? Do you want to work from home?
There are many reasons why someone would choose a remote job over an office job. However, before you decide to go remote, you should consider the pros and cons of each option.
In this article I'll compare the pros and cons of both types of jobs. I'll also share with you my personal experience as a remote worker and how I made the transition.
Real quick, before we get too far into it here, if you want to get more great ideas for your gaming room or home office and want to connect with other home office hackers to make your space the best join my free private Facebook group,Home Office Hacks here.
Is a remote job really better than an office job?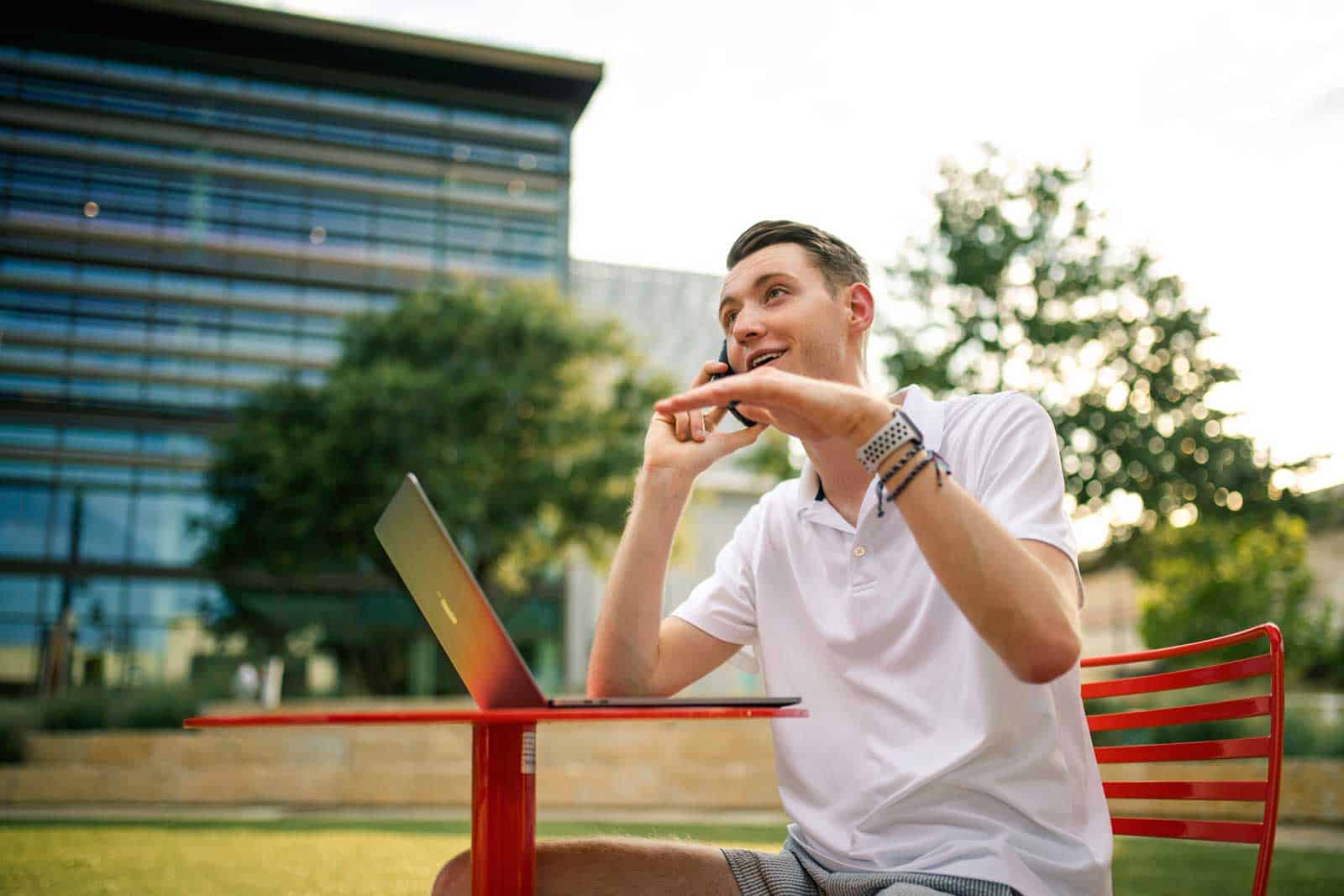 Yes, remote jobs are better than office jobs based on several factors. Remote workers can take advantage of various benefits that come with working wherever they want at any time. For a vast majority, it can mean spending time with family and making it easier for child care.
Some may even like the idea of working outside of physical offices. You could work in a coffee shop in San Francisco or while you're studying part-time at Stanford University. It's the flexibility and the non-need for office space is what makes it great.
On top of that, you have operational expenses that will stay low. Business owners that operate from home will pay less than they would if they occupied physical spaces. Their remote office can be just about anywhere in the world.
Office workers meanwhile may be working in a set environment. Because of the COVID-19 pandemic, most of the companies were able to adopt a remote platform if there was enough resources to make it feasible. However, not all companies will have this option on a permanent basis (maybe not yet).
A hybrid setup may be the future of office work. Office employees can have the option of foregoing the commute and work from home or spend a couple days of the week at the office. This will all be up to the employer.
For companies, considering a hybrid model and allowing remote work can be great for cost savings. You'll want to compare hypothetical scenarios that will make sure you have the finances and resources to make it happen.
What are the Pros of a remote job?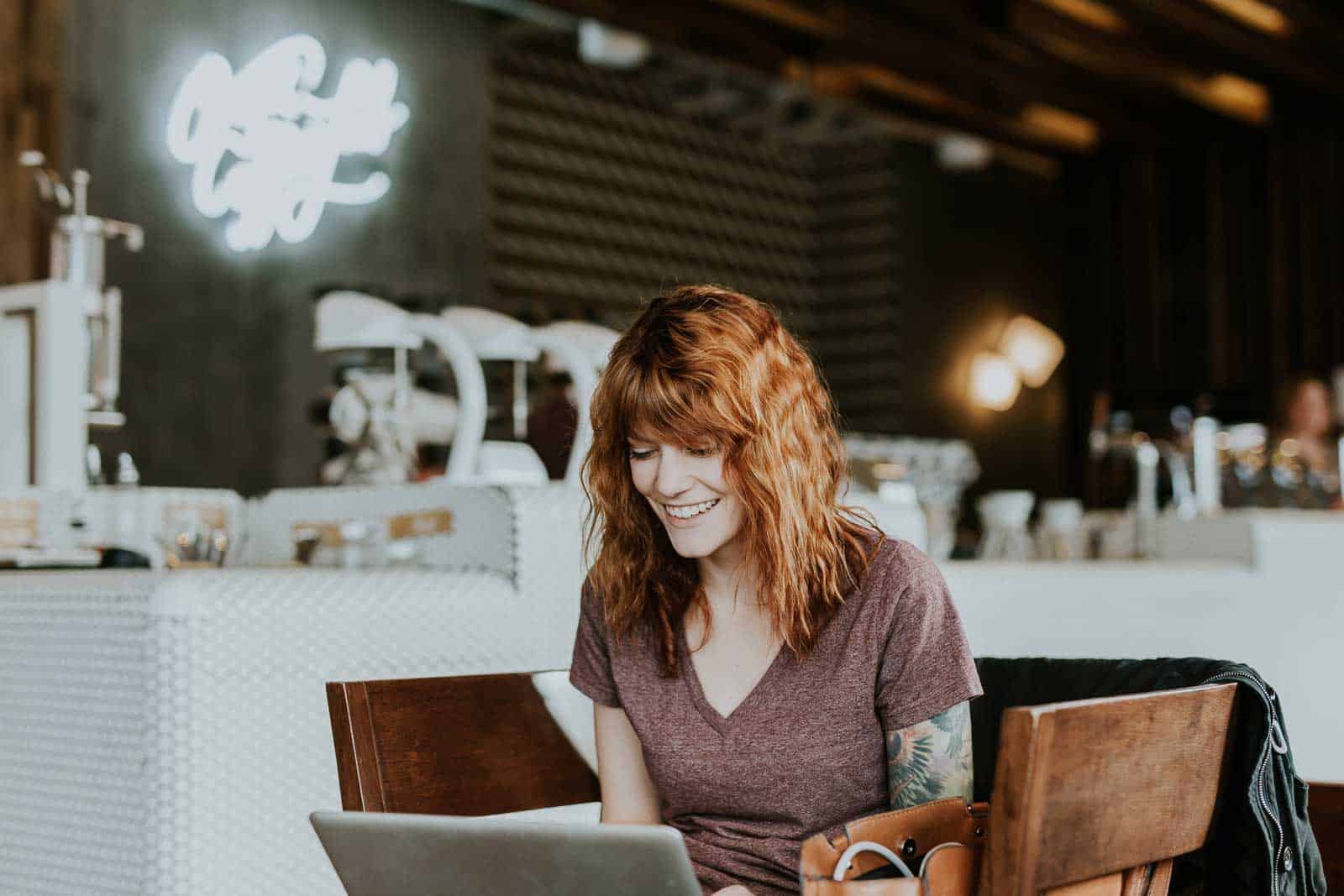 Remote jobs offer many benefits over traditional office jobs.
For starters, they allow you to work from anywhere, which means that you can sometimes set your own hours which gives you a ton of flexibility.
You can also choose where you want to work. That could be at a cafe, a co-working space, or a park. As long as you have access to wifi, you can work remotely.
There are no commuting costs involved. By virtually eliminating commuting costs, you can save a ton of money, which is especially important with gas prices being so high, and that adds up if you drive long distances every day to get to the office.
In addition, you can save money by living outside of major cities.
In terms of flexibility, working remotely allows you to spend more time with family and friends while still having a steady income stream.
For some people, one of the most important factors is that you can be casual in your dress when working a remote job. This is important because you don't need to look professional 24/7.
You can wear whatever you want, so long as you feel comfortable doing so. That way, you won't feel stuck in uncomfortable clothes during the workday.
The biggest benefit of working remotely is that it gives you the freedom to do things that you might not otherwise be able to.
If you love traveling but hate the hassle of flying, then you can travel whenever you want so long as that's ok with your employer.
If you enjoy being active but hate sitting behind a desk all day, then you can exercise whenever you want. You can and should take regular breaks to make sure you're staying active when working from home or remotely.
Finally, remote workers tend to be more productive because they aren't distracted by coworkers or bosses.
What are the Cons of a remote job?
While these advantages are certainly appealing, there are still downsides to working remotely.
While working from home can save money, it can also lead to distractions and isolation. It's easy to spend hours staring at your computer screen with little to no contact from colleagues. And while it's nice to be able to work whenever you want, it can also lead you to neglect other aspects of your life.
Loneliness is a real challenge for people working from home. Remote workers tend to miss out on the camaraderie that comes with working in an office environment. It's not uncommon for people get cabin fever when working from home.
Company virtual events can be great, like the "happy hour" trend that popped up during the early days of the pandemic, but they're just not the same as getting together in person.
Additionally, remote workers miss out on the camaraderie of having colleagues nearby to discuss projects, or just get a little bit of human interaction.
Another one of the biggest downsides is that you're probably going to miss out on certain perks that come along with being part of an office culture.
These include free food, coffee, snacks, and drinks in the break room. In addition, you might miss out on networking opportunities.
While these things aren't necessary, they build camaraderie, and are a nice perk for many employees.
Another downside is that you might not be able to meet face-to-face with clients. If you're selling products or services, then this could pose a problem.
What are the Pros of an office job?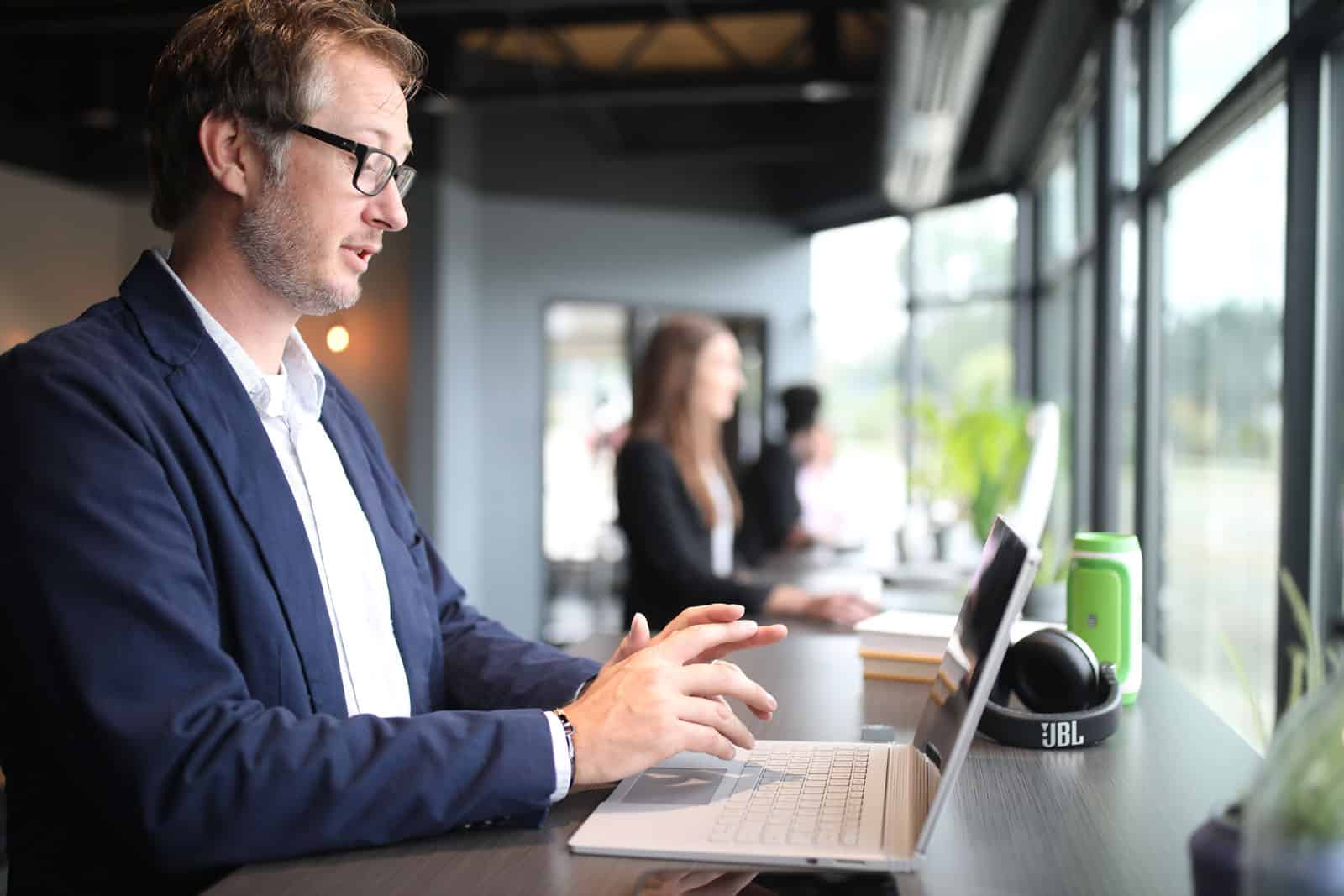 There are many pros to having an office job.
For starters, you'll have access to a large amount of space and equipment, including desks, chairs, computers, printers, and other items. In addition, you'll have a dedicated work area where you can focus on your tasks without distractions.
Learning social graces is always easier when you're in an office. Behavioral and interpersonal skills crucial aspect of professional development for everyone and are learned through the daily practice that comes from being part of a traditional office based business.
You'll also likely have a lot of direct supervision. This means that if you need help with something, you can ask someone who knows how to solve the challenge you're facing by knocking on their office door and sitting down and having a talk with them.
You'll also be able to focus on your work without distractions. When you work from home, it can be easy to get distracted by things happening in your home and you can get sidetracked into things that should probably wait until your work time is completed. An office job provides the structure and specific hours for work, giving you plenty of time to complete tasks.
In addition, you'll benefit from the ability to collaborate with others. Working together as a team is crucial to success, especially when it comes to running a successful business. Being able to communicate ideas and discuss projects face-to-face is invaluable.
Lastly, you'll be able work as part of a team. Having coworkers who share similar goals and interests will help you stay motivated and inspired. It's easy to lose motivation when you're working alone, but working with others will give you a boost of energy.
What are the Cons of an office job?
There are many cons to working in an office environment. For starters, you might feel pressured to work long hours just to meet deadlines. When your boss is standing over your shoulder expecting that unrealistic deadline they set to be met, it's really hard to get up and leave the office.
It's also possible that you could become distracted by coworkers who aren't focused on their jobs. They may talk about personal matters or gossip about co-workers. This type of behavior isn't acceptable at work, so it's best to avoid getting involved in conversations that don't pertain to your job.
For example, if you're trying to focus on your work, you might hear someone talking loudly nearby, or you might notice that your coworker has left his or her phone lying around. These kinds of distractions can lead to less productive days at the office.
In addition, many offices aren't very private. For instance, you might share an office with multiple people who spend most of their day sitting behind computers. While this type of environment can be fun and exciting, it can also be stressful.
Working in an office requires you travel to the office every day. It doesn't matter if you travel by train into the city, or you get into your car to drive to the office. If you live far away from where you work, you might spend hours every day commuting. This can be especially frustrating if you're stuck in traffic during rush hour.
While these issues can be annoying, they're nothing compared to potential health risks associated with working in an office, especially in this era of COVID-19. Getting sick because your coworker came to work sick is bad for everyone.
Will remote work continue in 2022?
Yes. Remote work will continue in 2022 and beyond. Many companies including several in the tech and healthcare industries have moved all work to 100% remote. This will make remote work options a bit more abundant than ever before.
There are most remote jobs that are appearing on many websites that list job openings. At this point, a majority of workers have even consider the idea of remaining remote despite most people going back to the office. They saw the benefits of remote work being more their speed because of commute times, family commitments, and other personal factors.
Remote work won't always apply to companies. This can also be done on a freelance basis. Yes, there are many business owners that do their work completely remote.
Because you can work from anywhere thanks to the simplicity of running almost everything from a laptop computer and a Wi-Fi connection. Remote office locations are just about anywhere around the world. If you are connected to the Internet, you can be able to get work done wherever, whenever.
Regular people may see this as a fascinating phenomenon despite a small percentage doing this well before the pandemic. Some people have even started working for themselves for various reasons. Many of them have left their jobs because of COVID-19 vaccine requirements that they believe violate their personal rights.
Are remote workers more productive than office workers?
Yes. Believe it or not, remote employees are more productive compared to office workers. Owl Labs reported that more than 70 percent of people who worked from home in 2021 were less stressed and nearly two-thirds of workers loved hybrid meetings.
Remote workers are happier, which means they are more than willing to get the job done. Even those who work from home most of the week won't mind working a hybrid schedule. This meant working four days at home and one day at the office (for example).
Many people prefer to work remote or at home because it's good for their mental health. Not to mention, it reduces the stress that happens during a commute. Plus, it gets rid of the frustration that can occur with finding child care for children who are not in school yet.
One in four Americans at this point are working remote and have been since 2021. It's no wonder why overall work performance is expected to go up (including 13 percent compared to the previous years).
Why do employers hate remote work?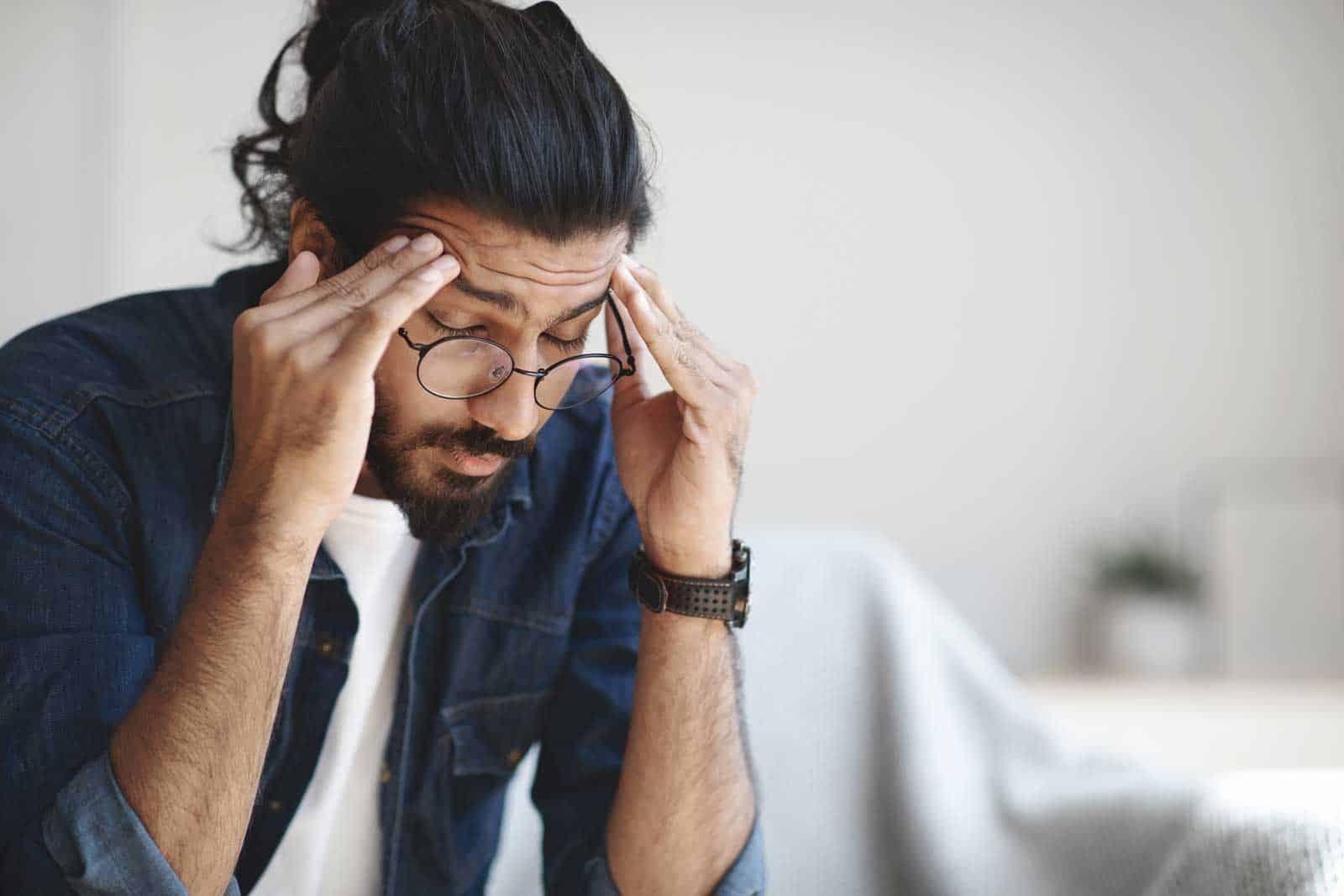 This can be due to the environment they're used to. For example, they're used to people working in teams collaborating and sharing ideas. Plus, it makes it easier for them to monitor an employee's progress rather than having to use so many different apps used for a certain purpose.
For example, they would use one app to monitor email use and another to track timesheets. It can get frustrating at times for an employer who doesn't want to juggle so many apps at the same time. So it could be simpler for them.
Plus, it would make sense for them for office employees to return to their normal work setting. No matter how many feet of office space they have, it may seem empty at times. Plus, they love it because people coming together and collaborating may be part of the company culture.
Will companies make WFH permanent?
Some companies such as Salesforce are planning on making remote work permanent. Other companies that may have the resources and finances may be evaluating whether or not if it's feasible to do. Many companies are using the remote option as a trial basis.
They may revisit the idea of making it permanent depending on several factors. Some companies may revert back to the usual office setting to ensure better productivity, much to the chagrin of many of their employees.
Why do employees prefer work from home?
Spending time with family and reduced commute time are two major reasons that employees prefer working from home. Most employees will prefer it because it makes things less stressful. They won't have to wake up too early in the morning.
They can sleep in when they want to, get dressed, and get ready to work. All of this can be done in a short period of time. No need to rush out the door looking half-dead and disheveled.
So it would make a lot of sense for employees to work from home as opposed to making a return to the office. That is unless they are willing to work a hybrid schedule.
Next Steps
Want to connect with other remote workers, contractors, freelancers, gamers and people who work from home and who are creating the most amazing home offices and get more tips, tricks and hacks on how to make your home office or gaming room setup the best it can be?
Join my brand new free private Facebook group, Home Office Hacks to connect with other home office hackers to make your space the best!