What do you put under your office chair?
Working from home, we spend at least a good portion of our day sitting down. And when we use an office chair with wheels, you would be right to be concerned about damaging the floors underneath your chair in your home office.
It doesn't matter what type of flooring you have in your home office, if you've got a rolling office chair, then you need something underneath it to prevent it from damaging your floor.
Even the high-end chairs can cause problems. It's not the chair. It's the combination of the chair and your floor that may – or may not – have been designed to sustain the wear and tear of using a rolling office chair on it.
Let's talk about why it's important to pick the right solution to put under your desk chair, and what options you have.
Real quick, before we get too far into it here, if you want to get more great ideas for your gaming room or home office and want to connect with other home office hackers to make your space the best join my free private Facebook group, Home Office Hacks here.
What should you put under your desk chair in your home office?
This may depend on the type of floor that you have. If you have a wooden floor, it would make sense to use chair mats. Among the more popular choices include an office chair mat and a plastic chair mat.
You can do this to help reduce the amount of friction it can cause. Especially when you are using a rolling chair and you move around all the time. The movement itself can create enough friction to a point where signs of wear and tear can occur.
If you have chair wheels, you may want to keep the amount of movement to a minimum. If you can find desk chair mats on a budget, one such type are plastic mats. They may not be the best in quality, but they can get the job done whenever you need a good amount of floor protection.
Office chair wheels may seem like a fun thing to have. But you may never know the kind of damage it can do the floors in the long run.
Pick the right solution for your flooring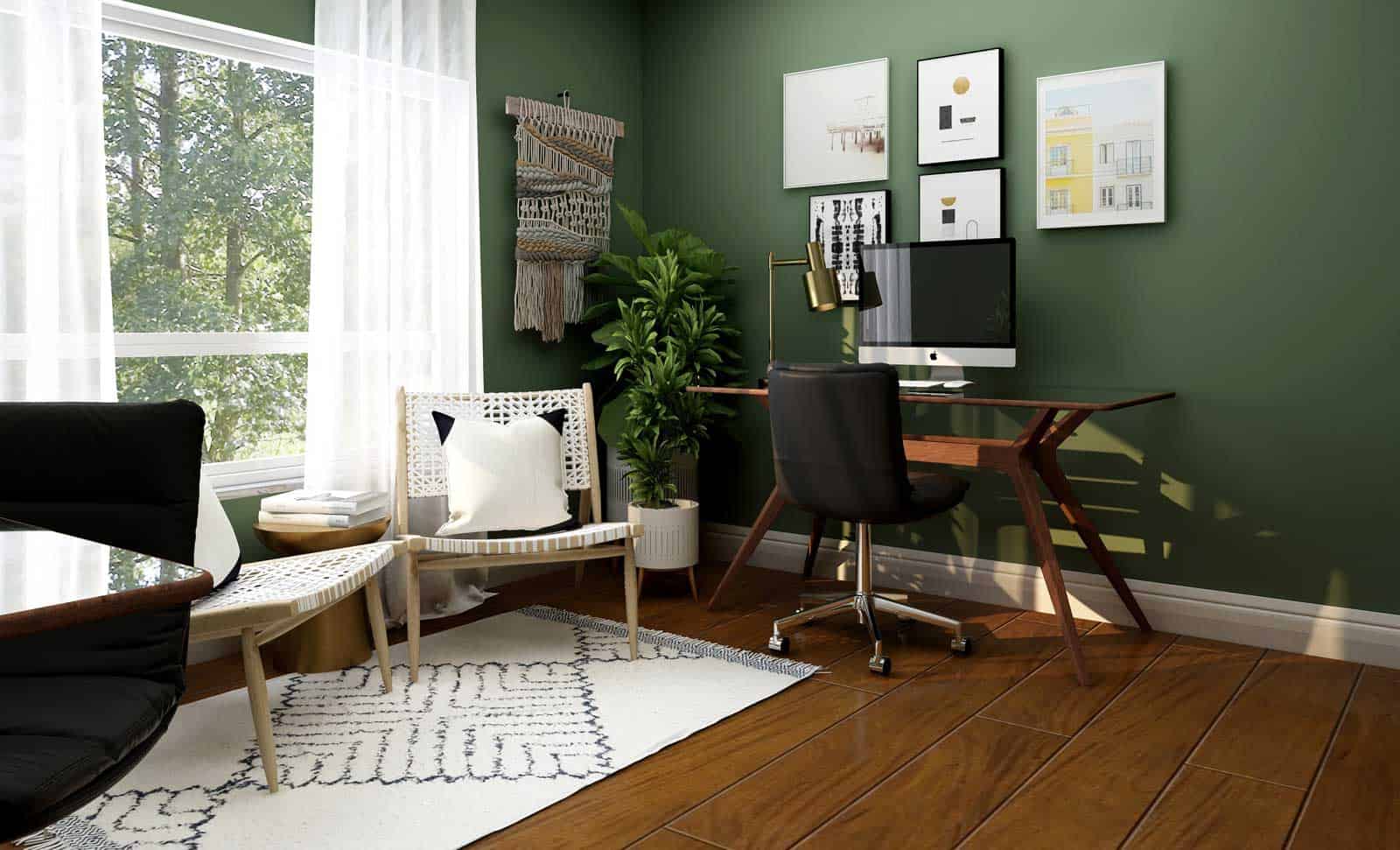 What a lot of people don't understand when it comes to picking the right option for what to put under your chair in your office is that picking the wrong type of protection can cause just as much damage as using nothing at all.
It doesn't matter whether you've spent a lot of money on a high-end ergonomic office chair, or an office chair that's more budget friendly, using the wrong protection can cause problems.
For example, there are different types of chair mats for different types of carpet – some for low-pile carpeting, some for high-pile carpeting. Using the wrong chair mat can cause the mat itself to break down faster, result in wiggling of the chair mat against your carpet, and even cause the carpet fibers to come loose from the backing.
The same goes for the type of chair pad you choose. Some pads are designed specifically for hardwood floors, while others are meant for tile, laminate, vinyl, etc. You may also want to consider how thick the padding needs to be.
Here's why your chair mat could be causing problems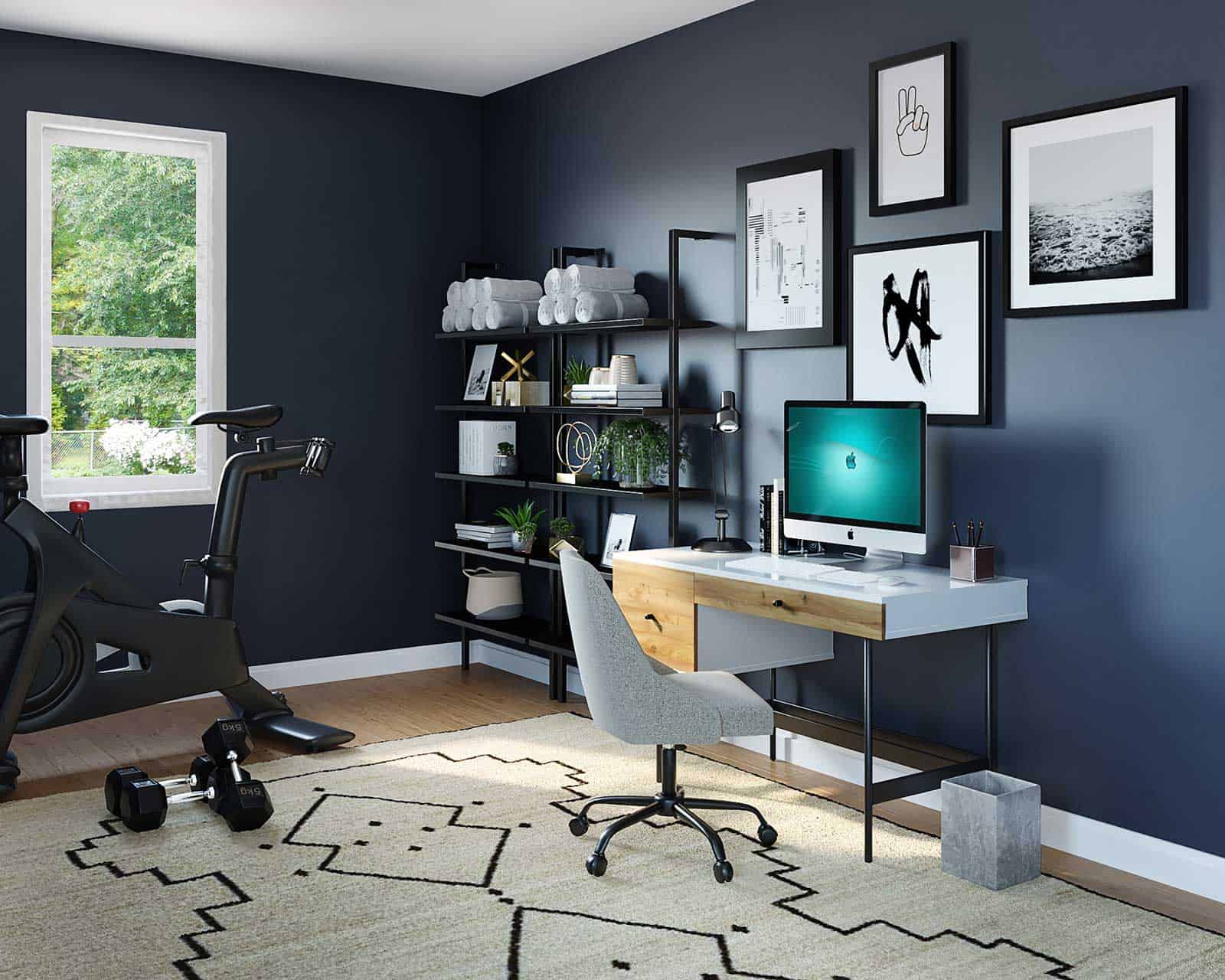 Office chair mats can help prevent wear and-tear on floors. This is because they provide a protective barrier between the floor and the chair. However, there are some downsides to them as well.
They're great for protecting the floor underneath your office chair, but if you want them to last, don't go cheap.
Some cheap chair mats are made out of materials that could damage the floor below. You'll want to look for a high-quality product that will protect the floor from scratches or scuffs.
The other downside to these types of chairs is that they tend to be hard to clean. It's easy to see how dirt and debris can accumulate over time.
In addition, a cheap floor mat will crack and split easily. That means you'll have to replace it a lot more frequently than you'd expect.
So what should you do instead?
There are many different options available. Some people prefer to just buy a new chair mat each year. Others choose to invest in a high-quality durable chair mat that will last longer.
It really depends on your needs and preferences. There are so many different styles and designs available today. So you can pick something that fits your style and budget.
What can you use instead of a chair mat?
THE LAST OFFICE CHAIR WHEELS YOU'LL NEED – Not all caster wheels are created equal. Our heavy-duty chair wheels are made from industrial-grade steel, precision ball bearings, and durable polyurethane chair casters. Its not compatible with IKEA chairs and not either with some off brand chairs, our stem size is 7/16″ x 7/8″
Some of your best chair mat alternatives include new office chair wheels and even bell glides if you have carpeted surfaces.
Also, you can also use a standing desk as well. Instead of sitting, you can stand and get the work done without having to worry about such issues like shoulder strain and foot pain.
Plus, you don't have to adjust the seat height to see the digital monitor at eye level. All you have to do with a standing desk is adjust it to the correct height that works for you and leave it at that. A standing desk is great if you are working a desk job and want more than just a standard office desk that won't be so ergonomically friendly.
At the end of the day, all the alternatives to a chair mat are not a one-size-fits-all kind of solution. You can test the waters and purchase an ergonomic chair so you can be able to test out whether or not it will help in terms of comfort. You may use ergonomic swivel chairs (which may not include wheels).
These will be great for hardwood flooring since they don't use wheels and they stay in place. Some of them may even use foot straps so you can make sure that your feet is comfortable while you are sitting down.
Upgrade your office chair wheels to save your floors
The big problem with an office chair with wheels is that they can quickly and easily tear up your floors.
This goes for both carpeted floors as well as hardwood floors.
They can even scratch and damage tile flooring!
And who wants to have their flooring in their home office damaged by their office chair?
No one.
So one of the best quick and easy solutions is to use rollerblade style wheels that are built from a tough, resilient rubber material that won't tear up your floors.
The best part is that they're inexpensive and you can easily swap them out on most office chairs.
These rubber, heavy duty wheels mean that you won't have to worry about tearing up your flooring in your home office and yet they will still roll easily on most surfaces, including carpet. They're ultra durable too, and won't break down over time.
The standard plastic office chair wheels are really rough on your flooring so if you're worried about damaging your floors then these are the perfect alternative.
You'll find that they're super easy to install.
Can I use a rug instead of a chair mat?
Yes, you can use a rug as an alternative to a chair mat. But if you are using a rolling desk chair, it will blunt the experience rather than give you the full on benefits compared to using it on a textured surface. Another thing you may want to remember is that you may be spending more if and when you decide that a rug may be the best option compared to a chair mat.
While a rug may be an alternative to desk chair mats, unfortunately it won't be a good one. That's because you will experience more downsides as opposed to upsides.
Can you use tempered glass as a chair mat?
Yes, you can use tempered glass. This may give you great benefits that may rival hardwood flooring. To that end, it gives you a smooth surface so you can be able to glide with your chair.
This is the kind of surface that won't warp, bend, or crack. In fact, this is the case for most glass surfaces. The good news is that you get better durability and aesthetics compared to hardwood floors. As long as you find a surface like tempered glass that is office chair friendly, you'll be happy with it.
How do you protect a hardwood floor from an office chair?
You can use a mat made from textured materials such as PVC, glass, or polycarbonate. At the same time, you will also need to clean the floor and make sure it's free from any dirt, dust, or food particles. This can cause your floor to get scratched.
When you are moving the chair on a hardwood floor, lift rather than glide. Because of the weight, the chair may scrap the floor. If you use a plastic chair mat, make sure that you are careful moving around since it can scratch the floor itself.
Decorating your workspace with an area rug can also work to your advantage as well. While more aesthetically pleasing compared to your regular chair mat, it will cover a large area around your workspace.
What can I put under my office chair to protect carpet?
A good office chair mat can protect your carpet. To be more specific, you can use one that is made from textured materials. To be more specific, you can use tempered glass, polycarbonate, and PVC.
What you'll notice is that carpeted materials will defeat the entire purpose. So it would make sense to find something that is made from a different material while protecting your carpeted surfaces from wear and tear. Before you choose something, you'll want to consider the following factors:
Materials
Shapes and measurements
Thickness
Bottom surface
Other features such as protection from static electricity
Do office chair wheels scratch hardwood floors?
Yes, office chair wheels will scratch your hardwood floors. Even if you move it around for extended periods, it will hasten the wear and tear. It's important to find the right mat that will protect your hardwood floors so it can last a long time.
Finding the right mat can be a challenge because of the different types that exist. So it will be a good idea to consider the kind of material you want. If you want durability and reliability, glass and PVC may be your best options since they are durable themselves.
Above all, consider your options if you are within a budget. To ensure the best quality, the cheapest option shouldn't be something to go with. Find the best quality that you can afford based on your desired price range.
Next Steps
Want to connect with other remote workers, contractors, freelancers, gamers and people who work from home who are creating the most amazing home offices and get more tips, tricks and hacks on how to make your home office or gaming room setup the best it can be?
Join my brand new free private Facebook group, Home Office Hacks to connect with other home office hackers to make your space the best!