Are you sick of commuting every day and would rather work from home? Or maybe you just want to make extra money on the side. Whatever your reason, you should consider working from home.
There are many reasons why you might want to work from home. Maybe you want to spend more time with your family, save money on gas, or even get paid to travel.
The way we work has completely changed due to the pandemic, and we're never going back, so there is virtually no limit to the kind of career you can have as someone who works from home.
But which of those jobs pays the most?
In this article, I'll cover several different types of jobs and several different scenarios, whether you're looking for work as a traditional employee at an established company or you are looking to start your own freelance or online business, that you can do from home and how much you can earn.
Real quick, before we get too far into it here, if you want to get more great ideas for your gaming room or home office and want to connect with other home office hackers to make your space the best join my free private Facebook group, Home Office Hacks here.
Which careers can do you do from home that pay the most?
There are numerous work from home jobs that pay the most. These include but are not limited to the following:
Graphic designers
Software developers
Freelance writing
Healthcare workers
Social media managers
Travel agents
Tutors
Translators/interpreters
Medical coders
Grant writers
Technical writers
Programmers
Voice over actors
Editors
Affiliate marketers
Freelance photographer
Ecommerce store owner
Customer service representatives
These are just a sample list of the top jobs that will pay you a good amount of money. We'll elaborate on these more below so you can know what's involved breaking into those industries.
But the bottom line is that you can get paid as much as you want. You can even get paid more than the average salary.
It will depend on the rates you are offering for your services. You may even work multiple work from home jobs if you plan on earning extra money. It doesn't matter what your job title is, you can wear a couple of different hats if you can handle it.
For example, one of your businesses may be an ecommerce store that sells baby toys and baby gear. You may also earn money with a blog through affiliate marketing. There are so many ways to earn money online at the same time.
The good news is that remote workers won't have to deal with conflicts of interest like you would working for various companies. You won't also have to worry about moonlighting being a problem as well. You work as many work from home jobs as you want with a small amount of time for each one.
Keep in mind that you can only handle so much. So make sure you automate when and where needed so you don't get stuck doing low-value menial tasks. Plus, it will save you time and even instances of burnout (which is a bad thing when it comes to work).
The baseline requirement for any of these remote jobs is that you have highly-reliable, high-speed internet service. Without a really good internet service, your work from home ambitions will be frustrated.
Graphic designers
Graphic designers can easily work from home and make a decent living.
The average Graphic Designer salary in the United States is between $40,000 and $60,000 per year, with a skill range of Graphic Designers making $35,000 to $75,000 annually.
However, the Graphic Designer salary range for those with experience and a professional portfolio can be much higher, with some graphic designers making over $100,000 per year. So if you're looking for a work from home job that pays well, Graphic Design might be the right career for you.
Software developers
Software developers are in high demand these days, as more and more companies are looking to transition at least some of their employees to work from home arrangements. And it's no wonder why: developers can often get the same work done from the comfort of their own homes as they could in a traditional office setting. But which work from home jobs pay the most?
Interestingly, it is often the case that developers with more specialized skillsets can command higher salaries than those with more generalized skills. For example, a developer with expertise in Ruby on Rails, or React could expect to bring in a higher salary than one who primarily works with HTML and CSS. Similarly, a developer with a particular skill or area of expertise could also expect to earn more than one who is just starting out.
Of course, there are many factors that can affect a developer's salary, and it is always best to consult with a professional in order to get an accurate estimate of what you could expect to earn. However, in general, software developers can expect to earn a salary range of $60,000-$130,000+ per year. So if you're considering making the switch to a work from home arrangement, know that you could potentially be earning a very competitive salary.
Freelance writing
If you're looking for a work from home job that pays well, you might want to consider freelance writing. Freelance writers can earn a decent salary by writing articles, blog posts, and even books. Of course, the amount you can earn depends on your talent and skill as a writer. A truly gifted writer can easily earn $100,000 or much more per year.
But if you're a competent writer with a good command of grammar, you can definitely earn a decent living as a freelance writer.
Freelance writing is one of the most popular work from home jobs, and for good reason. It offers a flexible schedule, the opportunity to work with a variety of clients, and the potential to earn a high salary. While there is no one-size-fits-all answer to the question, here's an example.
High-quality blog writers can earn anywhere from $100 per article to $500 or more for a 1500 word article.
A sales copywriter can earn thousands of dollars for a single sales page.
The amount a writer can charge depends on their skills, experience, and the type of writing they do.
For example, writers who specialize in creating content for web pages can typically command a higher rate than those who only write for blogs. No matter what your skill level or experience, there is a place for you in the world of freelance writing.
Healthcare workers
There are a number of work from home jobs that pay pretty well. Healthcare workers, for example, can command a fairly high salary. This is because they need to be licensed and have a lot of training and experience.
Credentials, talent and skill also play a big role in salaries. For example, an RN will earn more than an LPN because of the more in-depth training they've had. Professionals who are good at what they do can often negotiate a higher salary.
The salary range for work from home jobs can vary quite a bit, depending on the position and the employer.
But in general, there are a few jobs that tend to pay more than others. Healthcare workers, professionals with talent and skill, and those with a lot of experience are usually at the top of the pay scale. So if you're looking for a work from home job that pays well, these are some of the positions you should consider.
Social media managers
Social media managers are in high demand these days, as more and more businesses look to establish a presence on platforms like Facebook and Instagram and to fill their feeds with meaningful, engaging content.
But it's not just about posting pretty pictures – a successful social media manager needs to have excellent copywriting skills and the ability to engage with different audiences.
Of course, all of this talent comes at a price – the average salary for a social media manager is around $50,000 per year. But for those who are good at what they do, the sky is the limit- some professional social media managers make well over six figures. So if you're looking for a high-paying work from home job, social media management might be the perfect fit.
Travel agents
Travel agents have always been a bit of an enigma to me. I'm not sure if they just get all the insider info on the best vacations or if they're actually magical creatures that can make your travel dreams come true. But one thing is for sure – they definitely know their stuff when it comes to planning amazing trips.
While the salary range for travel agents can vary quite a bit, the average professional in this field earns around $45,000 per year. Not too shabby for being able to plan dream vacations while you're working!
Academic Tutors
Tutors are in high demand these days, as families look for ways to keep their kids on track with their studies while juggling work and home life. Tutoring can be a great way to earn a good income from home, and those with specialized knowledge or a particular talent for teaching can command a higher rate.
Tutors typically work with students one-on-one or in small groups, and the hours are flexible, making it a great option for those with other commitments.
The average salary for tutors is $30 per hour, but those with more experience or specialized skills can earn much more.
For example, professional tutors who work with students preparing for college entrance exams like the SAT or ACT can earn $100 per hour or more. So if you're looking for a well-paying work-from-home job, tutoring might be the perfect fit.
Translators & Interpretors
There are a variety of work from home jobs that can pay quite well. Translators and interpreters are in high demand, and those with the right talent and skill can earn a really solid income. The salary range for these professions is quite broad, but highly skilled and experienced professionals with expertise in complex languages can easily earn six figures.
Translators need to be fully fluent in at least two languages, and interpreters need to have an excellent understanding of both spoken and written language. Talent and skill are essential for both roles, and the salary range for these professionals can be very high. If you're someone who's mastered multiple languages and looking for a work from home job that pays well, translation or interpretation might be the perfect option for you.
Medical coders
Medical coders are in high demand these days- and for good reason. With the ever-changing landscape of medical billing and coding, it takes a special person to keep up.
But if you have the know-how and the talent, you can easily make a comfortable living working from home as a medical coder. The salary range for medical coders is quite broad, but if you're a professional with experience, you can easily earn $45,000 or more per year. So if you're looking for a work from home job that pays well, medical coding is definitely worth considering.
Grant writers
Grant writers are technical professionals who know how to write proposals that persuade people to give money to a cause. Grant writing is a talent and skill that can be learned, but it takes practice to perfect. The average salary range for grant writers is $30,000 to $70,000 per year.
Professional grant writers who have a lot of experience and know-how can make much more. If you're thinking about working from home, Grant writing is a great option because it pays well and doesn't require a lot of overhead costs.
You can start small by taking small jobs like maybe writing grants for local charities and non-profits, and then work your way up to larger organizations. Grant writing is a great way to use your talents to make a difference in the world and earn a good living at the same time.
Technical writers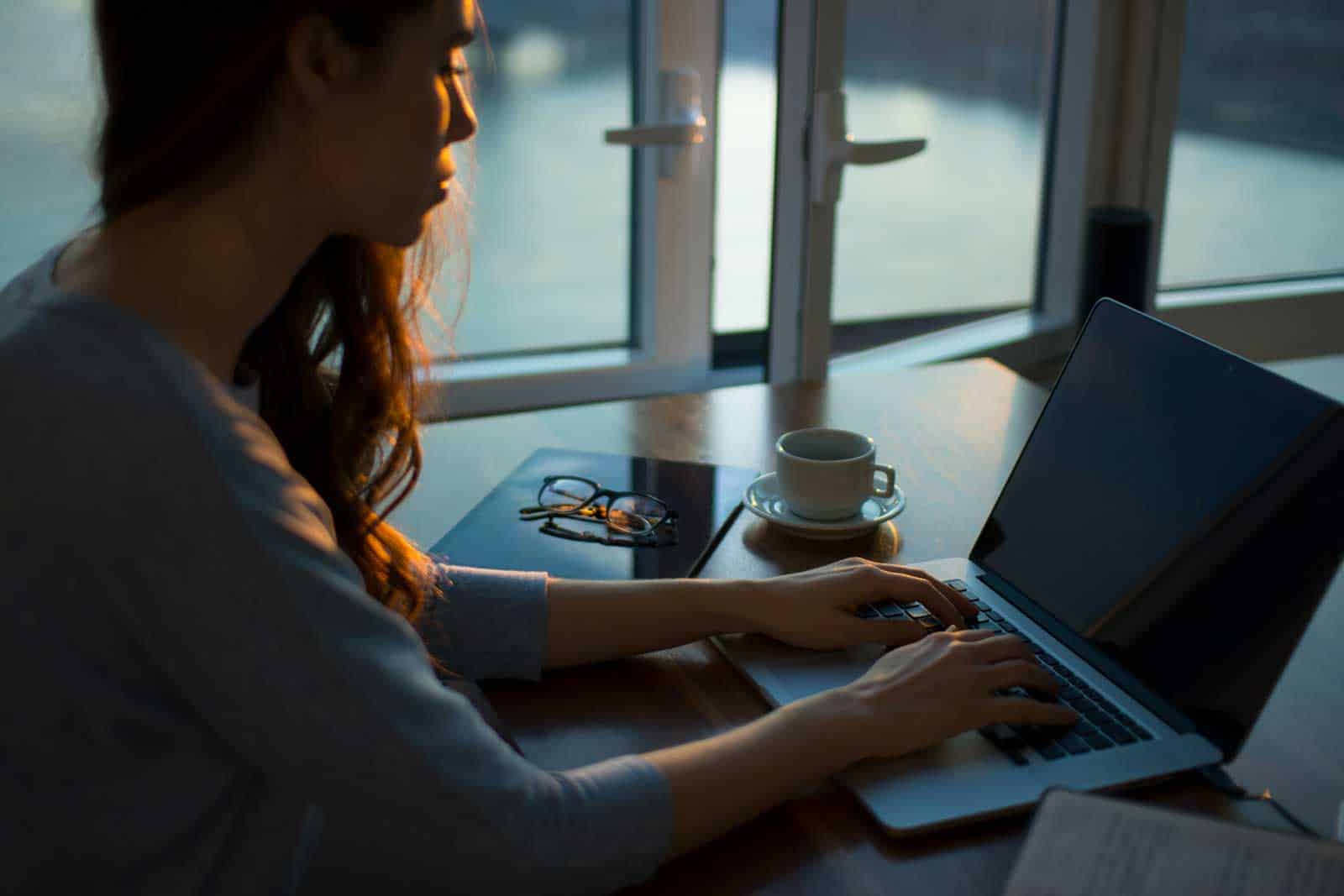 There are a lot of work from home jobs that pay well, but not all of them require the same level of expertise or know-how. A technical writer can make a lot of money for their talent and skill, but it takes a lot of experience and knowledge to be good at that job.
Technical writers are in high demand these days as more and more companies are looking for expert know-how to help them communicate complex information.
If you have a talent for writing and the ability to convey technical information in a clear and concise way, then this could be the ideal work from home job for you.
Technical writing is a highly skilled profession, and salaries can range from $60,000 to $100,000 per year, making it one of the highest paid work from home jobs available. If you're looking for a professionally rewarding and well-paid job, then a career in technical writing may be perfect for you.
Programmers
Programmers are in high demand these days as more and more companies are looking to transition to a work from home model. But what kind of pay can you expect as a programmer? That depends on a number of factors, including your experience, expertise, and the programming language you know. Here's a look at a couple examples and the salary range for some of the most popular programming languages:
Java: $60,000 – $90,000
Python: $50,000 – $80,000
C++: $45,000 – $75,000
PHP: $40,000 – $70,000
As you can see, there's a wide range of salaries for programmers depending on their skills and experience. However, one thing is clear: if you have the talent and know-how, you can earn a good living as a work from home programmer.
Voice over actors
Voice over actors are some of the highest-paid workers in the field of at-home employment. While many people might associate voice over work with amateur YouTubers or children's TV shows, the reality is that working as a voice actor is a highly skilled and professional talent.
Voice over actors need to have excellent care and control of their voice, as well as access to high-quality recording equipment and studios. In our scenario, you can set up a recording studio from your home to get started.
Many voice over actors specialize in a particular type of work, such as commercial work, video game characters, or animation. As a result, they can command higher rates for their services.
There are many different ways to become a voice actor. Some people learn by watching tutorials online, some join online courses provided by experts in their field, while others attend formal acting classes. Regardless of where you decide to learn, you'll need to audition for roles. Auditions are usually done by submitting recorded scripts to casting directors and talent managers. Once you land a role, you'll have your foot in the door and be able to land more gigs.
It's important to note that voice acting is a competitive industry. Aspiring actors must build a portfolio of work and auditions to stand out among thousands of applicants. In addition to building a strong portfolio, aspiring actors should also consider taking part in open casting calls. These events allow voice actors to meet potential clients and cast directors who might hire them for future projects.
Editors
With so much new content flooding the internet every day, where thousands and thousands of new posts and pages are published, a high-quality editor is an essential role that is crucial to any organization producing content.
If you have a knack for spotting errors and typos, and you have a keen eye for detail, then you could make a great living working from home as an editor.
There are a number of different types of editing jobs available, from copy editing to developmental editing, and the average salary for editors ranges from.
Editors come in all shapes and sizes, from generalists who can edit anything to specialists who focus on a specific type of document or field.
No matter what your specialty is, there is a market for your talents and being an editor can be a very lucrative career, with salaries ranging from $50,000 to $100,000 per year.
Affiliate marketers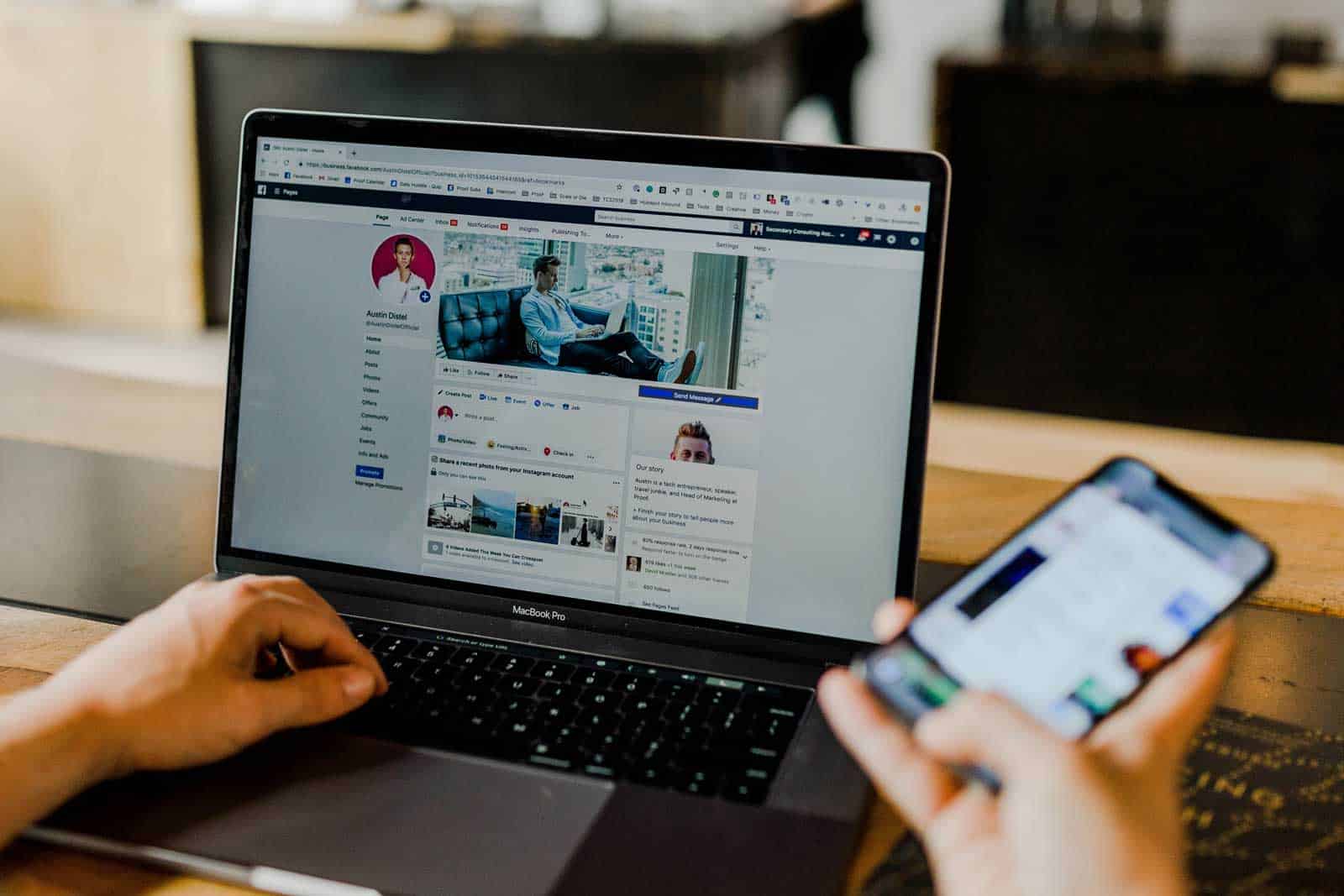 Affiliate marketing is a different type of work from home job that can pay quite well.
Affiliate marketing is an online business model in which someone promotes another company's products and earns a commission on each sale. Affiliate marketers need to have some talent and skill in order to be successful, but the potential earnings are quite high.
Earnings for affiliate marketers can range from a few hundred dollars per month to several thousand dollars per month.
Although it can seem like this is an easy road to take to earn an income working from home, to be a successful affiliate marketer, it takes a lot of time, hard work and skill to be successful at it.
Most people when they're just starting out, get discouraged because your earnings are much lower, so they quit. But if you can be one of the few who are persistent, committed to learning, and willing to put in the time and effort, then you can achieve great things as an affiliate marketer.
Data entry specialists
Data entry is one of the most popular work from home jobs available, and it's also one of the easiest to get started with. All you need is a computer and an internet connection, and you can start earning an income almost immediately.
Data entry jobs are usually low-skilled and low-paid, but if you're looking for an easy way to earn a little extra money from home, then they can be a good option.
There are many different types of data entry jobs available, from transcribing audio files to entering information into databases.
Freelance photographers
When it comes to work-from-home jobs that pay well, freelance photography is a great option for a person with this particular skill set.
And it's not hard to see why: as a freelancer, you have the freedom to set your own rates and choose your own clients.
Of course, this means that your income can vary considerably, but if you have the talent and the skill, you can easily charge a premium rate, and if you build your business correctly, you can have clients lining up to work with you instead of having to chase down every job you get.
The professional photography market is extremely competitive, so those with an amazing portfolio and who are able to stand out can command rates at the top of the range. If you're looking for a work-from-home job that pays well, freelance photography is definitely worth considering.
Ecommerce store owners
Ecommerce store owners can earn a good living by setting up an online shop and selling their products and services. But it takes more than just setting up a website – store owners need to source products, manage inventory, and deal with shipping logistics.
For those who don't want to deal with the hassle of running an online store, drop shipping is a viable option. Drop ship businesses partner with manufacturers and retailers to ship goods directly to customers, meaning that there's no need to maintain inventory or deal with shipping logistics.
And for those who want to get crafty, Etsy is a great platform for selling handmade goods. With no overhead costs and a relatively low fee structure, Etsy is a great option for creative and crafty entrepreneurs.
Finally, for those who want to tap into the power of Amazon, FBA (fulfillment by Amazon) is a great option. By using Amazon's fulfillment network, FBA businesses can have their products shipped directly to Amazon customers with little to no hassle. So if you're looking for a work from home job that pays well, these are some great options to consider.
Customer service & support representatives
Customer service representatives can work from home easily these days and they earn a respectable average of around $17 per hour up to $60,000 or more per year for more skilled positions like high-level tech support.
Customer service reps typically take care of customer inquiries and complaints, providing them with the information or support they need. While the job may not be as glamorous as some others, it can be very rewarding – both in terms of salary and job satisfaction if you're a "people person" and enjoy helping others.
And, with more and more businesses offering work-from-home options, it's becoming easier than ever to find a good customer service representative position.
Whether it's triage customer service or being a representative that answers questions or concerns, your customer service skills can be put to the test. The range for customer service in terms of salary may depend on how often you're working.
Full-timers will get paid more compared to part-timers. This will depend on the schedule that they will follow. There are plenty of customer service companies that will allow you to work remotely.
So all you need is a computer, reliable internet service, a headset for phone calls, and other necessary equipment and software. You can also be able to set the hours that you want to work as well. If a company offers 24 hour customer service, then it will be way better for someone who prefers a flexible schedule.
Excellent communication skills are a plus for those in customer service. You can also add customer service skills experience as well. Triage customer service will require you to solve problems when ever someone calls about an issue regarding a product or service they are using.
Customer care is key and it's what make the difference between retaining them from future business and losing them. Your primary job duties will include taking calls from customers and answering questions and complaints, and sometimes that can require thick skin.
You may also be able to put your troubleshooting skills to good use on products or services. If you are working in a technical field, this won't be necessary since there is technical support for that.
So, if you're skilled at providing Customer Service and you're looking for a stable, well-paying job, becoming a Customer Service Representative could be the right choice for you.
How can I make 6 figures from home?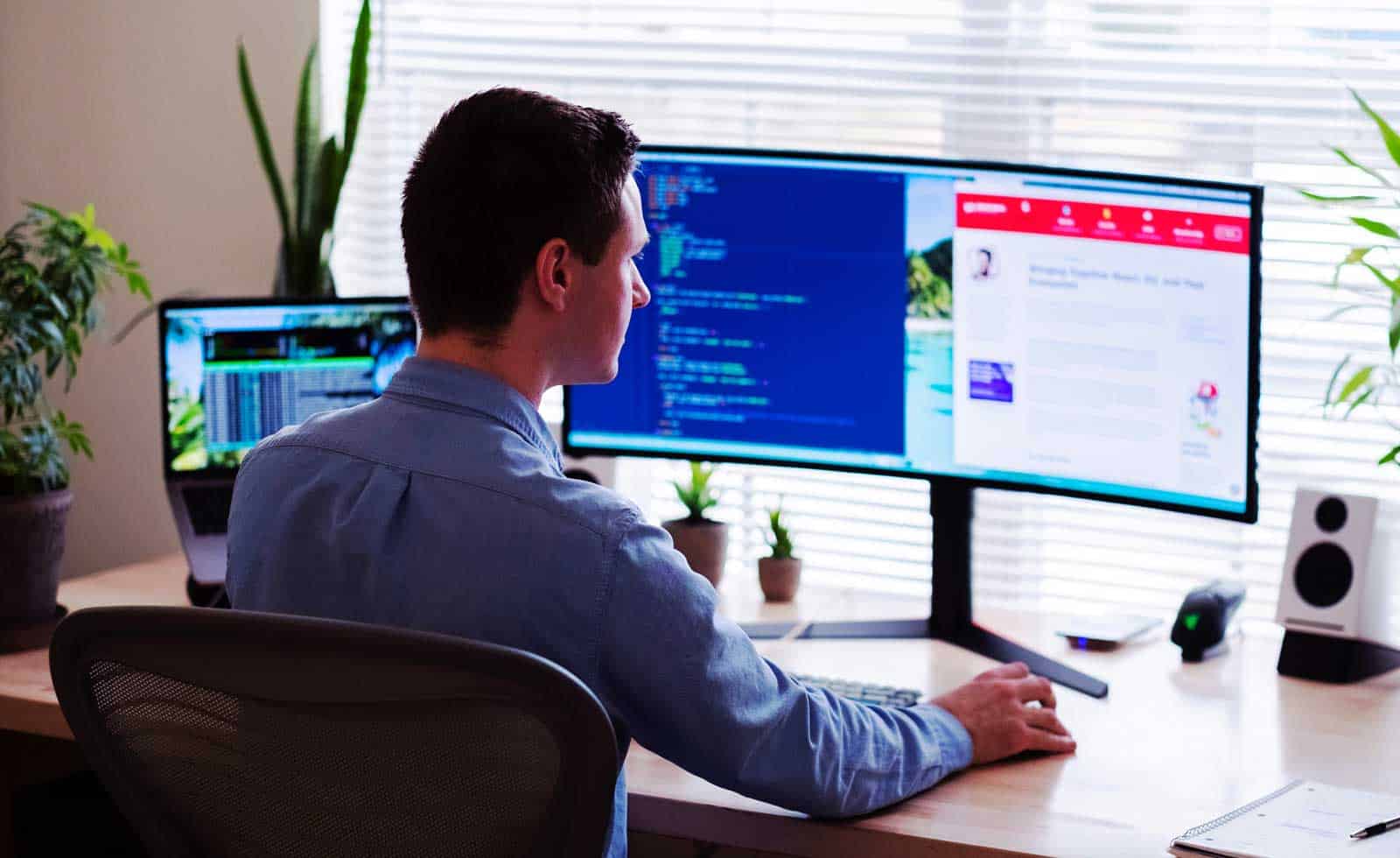 You can create an online business that pays you a good amount of money. However, getting to six figures a year (or even a month) will be a challenge. That's because you will need to come up with a solid business plan.
First, ask yourself what kind of service or product you plan on selling. Who will be your target customers or clients? What kind of problems are you trying to solve?
You may also start out small while you are a current employee at CVS Health or where else. So long as you use your free time wisely, you can build up enough extra income to the point where you can quit your job.
Let's take a look at the types of jobs you can consider if you are looking to make more money:
Remote technical jobs (Salary range: $100,000 + with experience)
Whether it's security analysts, cybersecurity, or anything field related, you can be able to earn six figures working in tech. A profitable business in the tech field can consist of helping people protect their computers from getting hacked.
Data protection is also important. Especially when hackers are finding a way to create more sophisticated attacks. Once they acquire the data they need, they can sell it for a pretty penny.
Businesses may have their reputation tarnished because of a cybersecurity attack. It is up to you to help them preserve that.
Tutoring (Salary range: $30,000 – $100,000)
If you have tutoring experience, you may be hired as a in-demand tutor. Some of the tutors that are pulling in a lot of money are focused on complex field of study such as math and science. So if you are someone that loves algebra or physics, you might be tutoring students to get better grades on those subjects throughout the year.
Online tutor positions may be the perfect thing for you if you plan on working from home. You'll earn top dollar for your skills. Aren't you glad you paid attention in math or science class when you were in school?
There are online tutoring positions that may be available. You can sign up through various tutoring websites. Before you do, you'll want to consider how much money you're going to be keeping.
The reason for this is due to the fact that an online tutoring site may take a percentage of what you earn. Yes, they do need to make their money somehow. But you can help kids get better at the subjects they are struggling with in school.
Your income stream will improve and so will their grades. If you are looking for another passive income opportunity that will take you a few hours a week, tutoring is great.
Tutoring also doesn't have to be just for students in school. You can also tutor people in your native language. As an example there are a lot of people who may want to learn English for traveling or career advancement.
You may even speak their native language as well to better understand their needs. There are plenty of tutoring sites where you can teach your native language to interest people. You set your rates and availability.
The demand for learning new languages is ever increasing. Whether it's English or even difficult languages like Chinese, if you have the skill and know how, you can earn money as a foreign language tutor.
Freelance work (Salary range: Variable by skill)
Freelancing will depend on the skills you want to put to good use. This can include you becoming a freelance photographer, a freelance make-up artist, or even a freelance writer. Some freelance websites such as Upwork will be a good place to start if you are someone that likes to perform tasks like writing, graphic design, security analysts, digital marketing, and even a travel agent.
Freelance companies will have websites set up to where you can create a profile, list the skills you have, and submit proposals based on projects you are interested in. You can search freelance websites using filter features.
You can filter through results based on the location, budget, and more. However, you may be disappointed with the options that are available.
You could do freelance writing that allows you to do blog posts for clients. Or you can write up important documents for clients that may need to be sent to their own clients themselves (assuming they are a business owner themselves).
Or maybe you're someone who can edit podcasts. A client can send you audio files that you can edit before they are published on their site. Established podcasters can even pay you a great deal of money.
Do you know a foreign language? If so, you can offer interpretation services. You can even use your abilities to translate certain audio files and documents upon request. Some of the languages that are in demand include challenging languages like Chinese, Japanese, and Korean.
You can also provide interpretation services if you are familiar or even fluent in languages such as Spanish, French, German and others.
You'll be able to work with clients around the world that may need work done and fast. The good news is that you can work fast and increase your income stream doing it. Some clients may not pay a lot, which can be good beginner projects if you're starting out.
While the salary range may not be much to start, it also sharpen your skills. You can also suggest to your clients to leave you a testimonial. If there is one thing that will help you sell more of what you offer, it's social proof.
Once you have established yourself in freelancing, you can leave Upwork and search for higher paying clients on social media sites like LinkedIn. The client acquisition may be a bit challenging as it may require something like cold emailing or cold DMing. From there, you can go from freelancer to independent contractor.
Excellent communication skills are a plus. This will allow you to speak with your clients on a regular basis about the project and answer questions they may have. Your daily responsibilities will depend on the skills your using freelancing for.
If you have a skill that is profitable, it will be easier to come up with a hustle idea. You'll never know if and when a freelance opportunity will turn into a full-time business.
Ecommerce (Salary Range: variable)
You may consider eCommerce as one of your best options. You may perform minimal work and automate the rest depending on the kind of set up you're working with (such as drop shipping or Amazon by Fulfillment). You can ship your unwanted baby clothes or unwanted baby items to Amazon and they can place it in their fulfillment space.
Because a lot of it will be automated, it's a good way to generate passive income. You'll earn without having to put in a lot of work. You may need to order more inventory through your supplier among other tasks, but that's it.
Ecommerce still reigns supreme in terms of making six figures because people are always looking for a product that may solve a problem. It may not have to be a trendy product that you would see on social media.
This can be a product that is usually in demand such as baby toys or baby clothes. Also, you'll want to look at evergreen items that are sold regularly. Items that are sold for seasonal purposes may sell one time of the year, but sales will be low for the rest of it.
You may have creative craft ideas that you can sell on websites such as Etsy. Granted, it may take a bit of time for you to come up with design concepts. So it would be wise to inform your customers about the time it will take to create a custom made item and add in shipping times as well.
It also helps to have the right marketing plan in place. You should consider various marketing strategies such as promoting your store on social media accounts. This can be great for when you have special sales and deals that are ongoing or upcoming.
To make this successful, you'll want to consider building up your social media accounts. Follow your customers and related industries and niches to start. It helps to have a bit of digital marketing know-how as well.
If you don't have the time, you can always hire someone to get it done. If you can't get the word out about the baby equipment you're selling, you won't get sales. Simple as that.
Ecommerce does not always have to include physical products. You can also offer digital products as well. For example, Amazon will offer Kindle books that people can buy and download on their device. If you have an idea for digital products you want to sell, create them from scratch and offer theme at the price you want.
The annual wage of managing an ecommerce store will vary. Some will make six figures and others more than that. It can depend on what's being sold and how in-demand the products are.
Ecommerce can also provide opportunities for you to hire remote employees of your own. This can be for customer service representatives or product managers. But your daily responsibilities may be menial task that require just a few minutes to do.
Blogging & content creation (Salary Range: Variable)
One of the best full-time business options that may require less maintenance includes blogging. You can use it to become an affiliate marketer. You sell someone else's item that isn't yours.
When you make a sale through your blog, you earn a percentage of it while the original seller gets the rest. One of the things you'll want to remember is that as an affiliate, you'll want the product to be something you've bought and tried out for yourself.
What many people try to do is write blog posts of items they have never ordered or touched. They can have blog posts with multiple affiliate links in an effort to earn money. While there is really nothing illegal with it (as far as we know), people can smell BS from a mile away.
For this reason, you want to be authentic when it comes to your blog post reviews. If you are authentic and talk about the product(s) in detail, your readers will see you as an authority and buy the product through your link.
You can earn six figures (or more) through affiliate marketing. However, this will be a challenge. For one, you will need to drive plenty of traffic to your blog.
It will need to be a good flow of traffic that visits on a daily basis. You may not need to update the blog as frequently. But if your posts rank high for a certain keyword, it may earn you money long after you have posted it.
Not to be outdone, you'll also want to promote your blog content as well. SEO itself won't be enough. So how do you go about doing this?
You can use social media platforms where your target audience hangs out. So this can be places like Facebook, LinkedIn, or Twitter. If your audience is is someone in the B2B space, you may have a better chance of promoting it on LinkedIn than Facebook.
Affiliate marketing is perfect if you want to make a bit of extra money. Whether it's a blog about baby equipment or outdoor products, doing this as a affiliate blogger can make this possible.
Coaching (Salary range: Variable)
Do you have a skill that will transform someone from knowing nothing to something? What if you want to become a business coach? You can do that if you have experience in starting successful businesses.
Business coaches will have a plan that will help their clients build a business from the ground up.
What is the easiest remote job to get?
One of the easiest remote jobs include but are not limited to blogging, social media managing, and virtual assistant among others. These are a sample list of jobs you can get, although there are many others that you can choose from.
You can get these via freelancing websites or through networking on LinkedIn. If you have the skills that apply to the remote jobs you can easily get, you can apply for them or start doing work for other people by offering your services.
Don't forget, you also have a network that you may tap into as well. You may know someone who may need your services. Or they may know someone who may need it.
Either way, don't underestimate the power of your current network. You'll never know who needs your help.
How can I get high paying remote jobs?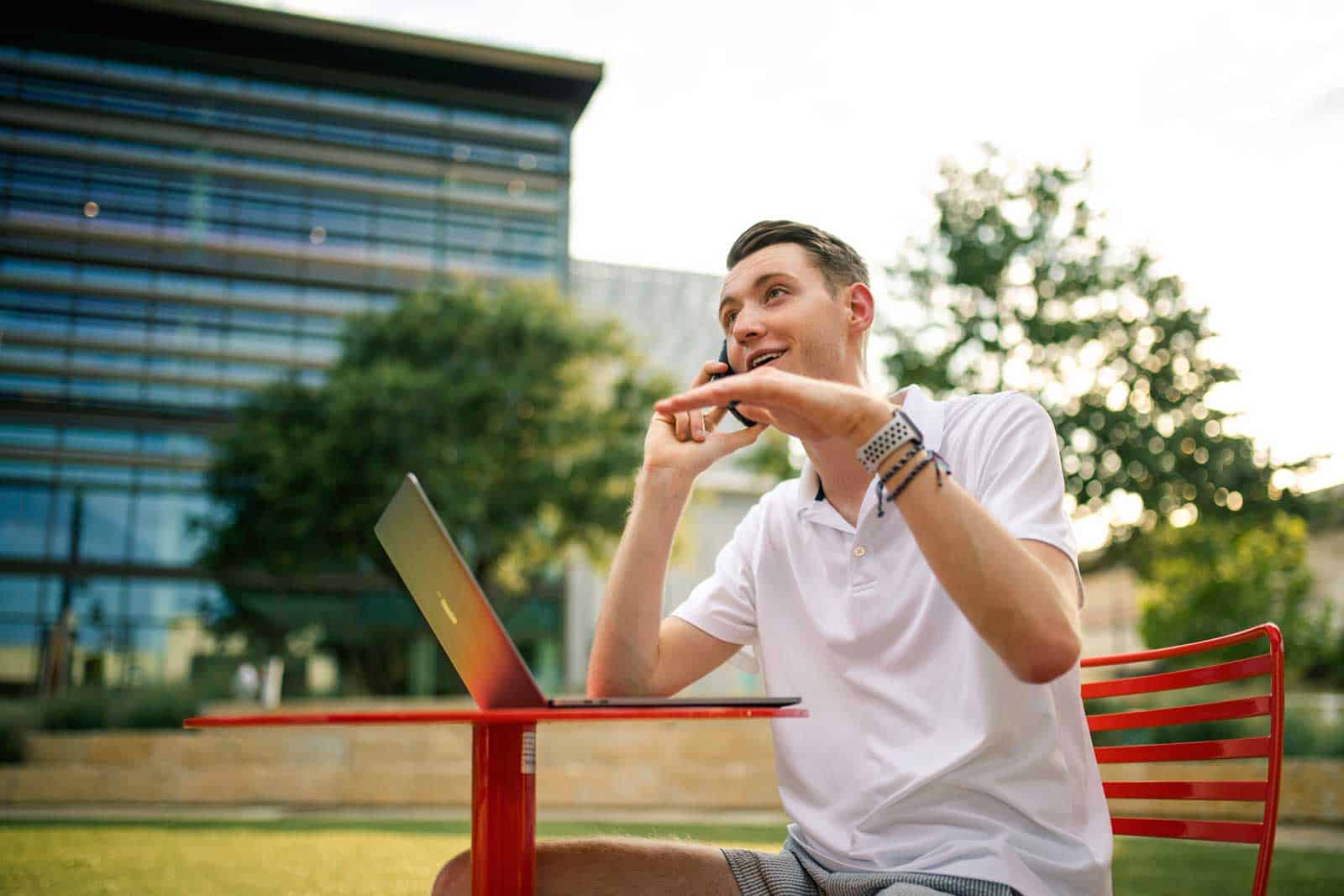 You may need to tap into your current network to acquire a high paying remote job. It's important that you consider building your network if you don't know anyone that may be able to help. This can be a time-intensive project.
One way to build your network is taking on clients. If you do a good enough job, they will be more than happy to refer you to their friends and fellow business owners. With experience, you will be able to take on higher paying projects.
You may not be able to take on high paying projects starting out. Because someone may be hesitant to take on someone who may be new to the gig. They may have fears that someone may make mistakes and would rather go with someone who may be experienced.
Not to mention, they are investing money into a project that they want to see a return on. If you are starting out, you may get paid a little less than someone with experience may get paid. If anything, this should serve as inspiration for you to put in the work so you get experience for those high paying gigs.
There are also jobs that will need to require experience. For example, if you have a background in health care, you will have a higher chance of being considered for certain jobs. Because you are dealing with the health and safety of other people.
Jobs in health care require some formal education and licensing depending on the field such as nursing.
Remote health care jobs can also mean dealing with medical records so you can relay them to the doctor or practitioner that may be diagnosing a patient.
What are the highest paid remote jobs without experience?
There are at least six or more remote jobs that are highly paid without experience. You can get paid more compared to the average salary if you're working in-house for a company. Let's take a look at the following:
Freelance jobs: As mentioned before, you can work various freelance jobs to make extra income. This includes writing, social media managers, copywriting, and more. Some freelance jobs can be done offline including freelance photography and freelance makeup artist. You don't get to work for anyone other than yourself. Plus, you get paid based on your own rates.
Office manager or virtual assistant: Want to get the small tasks done for your clients? Do they need travel arrangements handled? Emails to be sent? There are several different tasks that virtual assistants can do. The average salary of a virtual assistant can range anywhere from $60000 to $125000 a year. The pay increase may occur with experience. An virtual office manager will rake in about the same amount. The higher pay may depend on how large the office may be.
Remote web designer: A web designer has an eye for putting a user friendly website together. They also understand a good number of programming languages. You can get paid more than entry level designers who get paid about $40000 and even make slightly more than experienced developers, who command an average salary of about $125000 or more. Web designers will need a good amount of technical skills in order to become successful. Because it's more than just design itself, it's understanding the coding languages like PHP or HTML/CSS. It's about the user experience of the website that you'll want to focus on as well. You want them to navigate the site with ease.
Remote customer support specialist: If you have worked customer service jobs before, then you're going to love doing this. You can work for various companies and help solve problems for people that may be calling about questions, comments, or even complaints about a product they had purchased. This is the perfect part time gig for somebody that wants to work a few hours a day while taking care of their family. The annual salary will be about $60000 a year for those who do it full-time.
Travel agent: If you love traveling and know some of the best spots of where you been to, being a travel agent will be a good gig. You will be booking travel reservations for people who want to go somewhere. They plan on spending money on travel regularly. So they could end up being repeat clients if you do a good enough job. They could be planning a family vacation, a second honeymoon, or just because they want to go somewhere.
Where can I find genuine work from home?
You can fine genuine work from home opportunities on websites like Indeed and LinkedIn. You can find jobs that will line up with the desired pay that you want. Keep in mind that some jobs that are above the average salary may require experience.
If you are a graphic designer, you can filter job results and find companies that may hire one. If you like working with people, find customer service jobs that can be remote. It depends on your needs and preferences.
Some of these jobs may require a college degree and others may not. You'll want to pay attention to the description in full to see what requirements they need met. For example, jobs in medical fields will require experience and education such as a nursing degree and a few years experience.
There are types of jobs that will prefer education and experience. And applicants with these credentials will have a favorable chance. However, if you can demonstrate skill and competence, you may be considered or even hired.
Pay attention to the skills they will need for the jobs you are interested in. If you have excellent communication skills, you may qualify for various remote jobs. Also, pay attention to the primary job duties that you will need to perform.
It also helps if you have experience in using certain programs besides having basic computer skills. This includes experience and familiarity with Abode Software, Microsoft programs like Word and Excel, and others.
If you are working remote, it will be required to have a reliable internet connection. The employer may take care of the expense if needed. Also, remote jobs will require basic computer knowledge since you will be using one almost 100 percent of the time.
Next Steps
Want to connect with other remote workers, contractors, freelancers, gamers and people who work from home who are creating the most amazing home offices and get more tips, tricks and hacks on how to make your home office or gaming room setup the best it can be?
Join my brand new free private Facebook group, Home Office Hacks to connect with other home office hackers to make your space the best!