Ever had that one guy on the Zoom call who was stuffing his face with a burrito with his video on while everyone else was trying to watch someone else give their presentation?
What about the lady who has her cat walking across her laptop keyboard during the client call?
Or the mom on staff who's doing her very best to keep it together while her toddler is trying to climb her leg and screaming and she's not muted?
We've all had those moments with dogs going crazy in the background or someone knocking on the door while you're on a conference call.
The remote work environment presents some unique situations for remote teams and it can be challenging to say the least.
Workplace etiquette for those working from home is a very real thing that remote employees need to pay attention to, and it's not just for conference calls or remote meetings on video.
Just like there is a way to carry yourself in a traditional office environment, there are rules of etiquette that are virtually universal for remote workers too.
By maintaining basic etiquette standards, you can show respect to your colleagues, demonstrate the value you bring to the team, and build positive work relationships – all while everyone is working remotely.
Below I've outlined some best practices for remote working etiquette so that everyone on your team can be on the same page – whether it's the seasoned manager, or the brand new person to the team.
Real quick, before we get too far into it here, if you want to connect with other remote workers or would love to make your home office space the best join my free private Facebook group, Home Office Hacks here.
Always remember you are a professional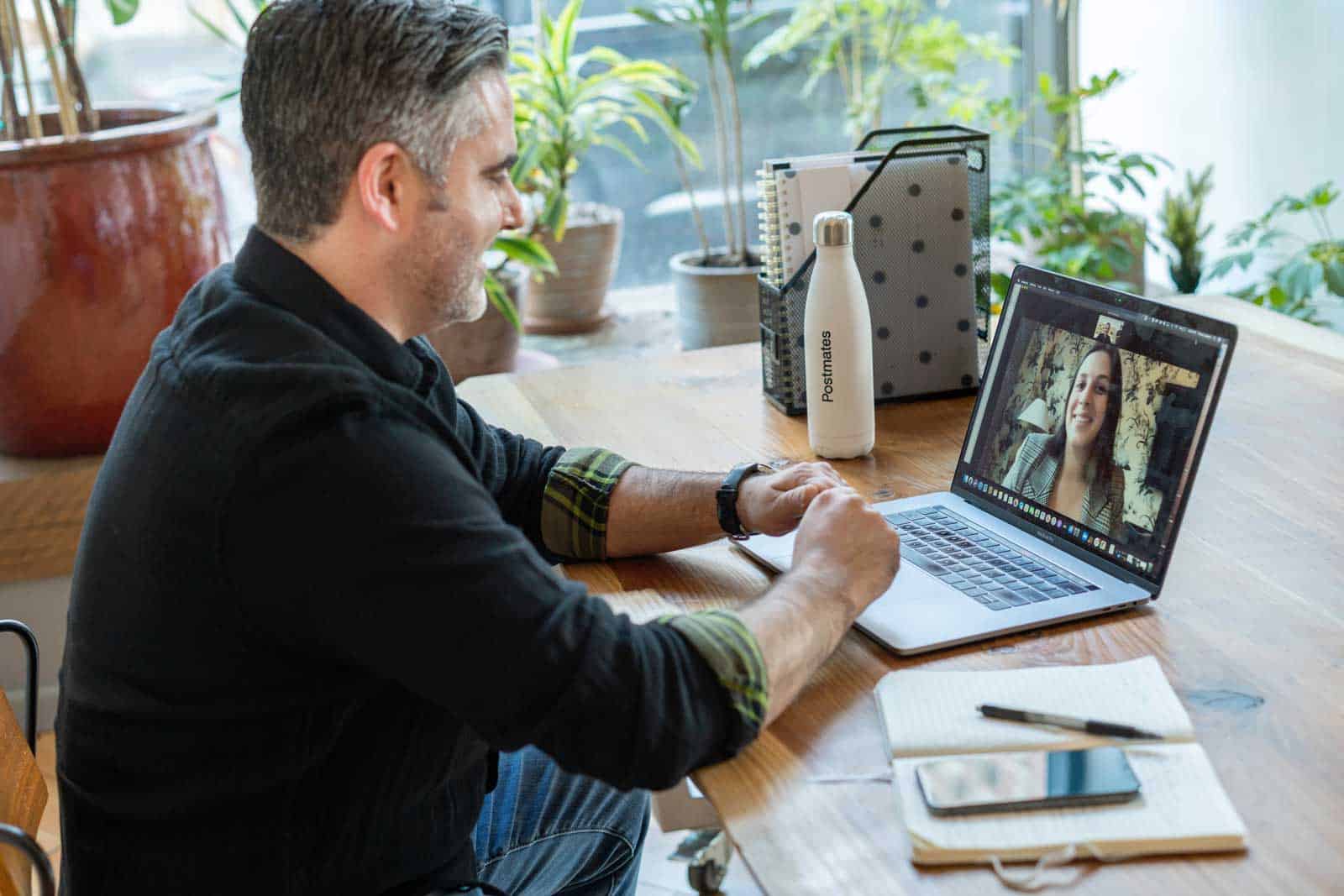 Working remotely doesn't mean you have to sacrifice professionalism. As a professional, you should always be looking to leave your colleagues and clients with a good impression. Always carry and present yourself like the consummate professional that you are. If you wouldn't do it in a traditional office with your boss standing nearby, don't do it while you're on the clock working remotely. It's your tone of voice in your speech, it's your posture when you're sitting on a video call, it's the language you use when communicating. By taking the time to practice professional behavior, it will help ensure that everyone sees you as a dependable and reliable colleague.
Be responsive
We're all busy. It's a given. There is only so much time in a day and even then it doesn't seem like it's enough to get everything done that needs to be done. But when working from home, it's even more important to be responsive to your coworkers and clients.
Whether it's answering a quick question, or being available to hop on a quick video chat, being responsive is a vital part of a successful remote working career.
Sometimes a colleague needs an immediate response to an urgent issue so being able to respond quickly is essential. Set aside specific times throughout the day where you'll check in with your team members.
Return emails and phone calls promptly, and make sure to keep them updated on any changes or developments in your project. Keep your collaboration tools (like Asana or Trello) up to date. This will ensure that your team members know they can rely on you to stay connected and informed. Plus, it'll make you seem like a pro!
Don't be a slob
Just because you're working from home doesn't mean you can let yourself go.
Make sure you're showering and dressing like you would for any other job.
This will help you to feel more professional and put together, even if you are just sitting in your living room.
Keep your workspace clean
Your home office workspace is going to be seen when you're on video meetings so make sure that you are keeping your desk clean and clear. Anything anyone can see in your video feed will be considered representative of how you carry yourself and represent your company.
Having clutter and trash in the shot during your video meetings internally or externally with clients looks bad and is a poor reflection on your professionalism.
Keep regular work hours
Even though you're working from home, it's important to keep regular work hours. Your colleagues count on your full attention during working hours and being available to collaborate on and discuss work issues.
However, if they send you a Slack message and you're offline, then everything for the project can be thrown off schedule. Sticking to regular work schedule will help to keep you on track and ensure that you're getting enough work done each day.
Make sure to start and end your work day at the same time each day, and take regular breaks throughout the day.
Communicate professionally and effectively
When communicating with clients and coworkers, it's important to maintain a professional and effective manner. Make sure you are expressing yourself clearly and that you're providing all the necessary information without over-complicating things.
This will help to ensure that everyone is on the same page and that your work is being done efficiently.
Choose the right communications tool
Email should be reserved for external communications. Tools like Slack or Microsoft Teams should be used for internal communications because it allows for faster responses and is more organized.
When you have a tool like Slack or Teams sending an email to an internal colleague is akin to sending a carrier pigeon to relay a message.
Not only is it horribly inefficient, but it's confusing because your team will not understand where they need to be looking for communications from you. This will make it easier to keep track of conversations and find information when needed.
Take advantage of video conferencing
Video conferencing can be a great way to stay connected with your team, even when you are all working from different locations. Happy hours that were so common at the beginning of the global pandemic can still be a great time to get together and talk about normal life stuff. You can use a quick video chat as an opportunity to stay engaged and build relationships with your coworkers and clients.
Communicate with your team regularly
If you're working remotely, it's important to stay in communication with your team members on a regular basis.
This can be done through email, instant messaging, or video conferencing software like Skype or Zoom. No matter what method you choose, make sure it's something that is easy for everyone to use.
That way, you can stay connected and keep each other updated on any progress or issues with the project. Communication is key when working from home!
Punctuality is more important than ever
When working from home, it's important to be punctual whether it's for meetings or your deadlines. Make sure you're completing tasks on time and meeting all expectations that have been set by your clients or coworkers.
This will show them that you are dependable and professional, even if you are not in the office.
Be present in virtual meetings
When attending virtual video meetings, make sure you are present and engaged. No one wants to see you scrolling through your social media feed while on a call.
Maintain eye contact as best you can while on virtual meetings – doesn't matter whether they're internal company meetings or external client meetings. Keep distractions to a minimum and try to avoid multitasking while in the meeting.
This will show that you are taking the meeting seriously and ensure that everyone's time is being used efficiently.
Pay attention to your body language
Remember on video calls that people are watching you. Just as it's important to be present and engaged during video meetings, you need to pay attention to the visual cues you're sending.
Eye-rolling, picking your nose, slouching into your chair, facial expressions of discontent and other kinds of passive aggressive behavior are off limits.
Avoid distracting backgrounds on virtual calls and meetings
No one wants to see people walking behind you if you're working from a coffee shop while you're trying to give your updates on your project during your video calls. And no one wants to see your dirty dishes from your take-out lunch.
If you are planning on having a virtual meeting or calling with a client, make sure to avoid distracting backgrounds. You don't want to distract anyone else who might be watching the screen.
Virtually all meeting applications now give you the ability set a simple blur to obscure what's going on behind you and that's more than enough for most cases.
Mute your microphone unless you're speaking
When participating in video conferences, make sure to mute your microphone unless you're speaking. This will help to reduce background noise and ensure that everyone is able to hear clearly.
It should be standard practice in the virtual workplace for everyone to start meetings on mute so there's not a lot of unnecessary chatter. After a while, starting meetings like this will become second nature and everyone will be used to it.
Test your audio and video before the call
Before joining a video conference, make sure to test your audio to ensure that the sound quality is good. Make sure you know how to mute yourself, unmute yourself, turn your camera on and off, and how to share your screen.
And do it all before you get on the call. It's incredibly disruptive to have someone fumbling around the video chat controls trying to figure things out and you end up wasting a lot of time, not to mention not making yourself look real good.
The best way to handle these tricky tech challenges is to do it before you get on the call. This will help to avoid any issues with not being heard clearly during the call and keep everyone on track.
Be considerate of time zone differences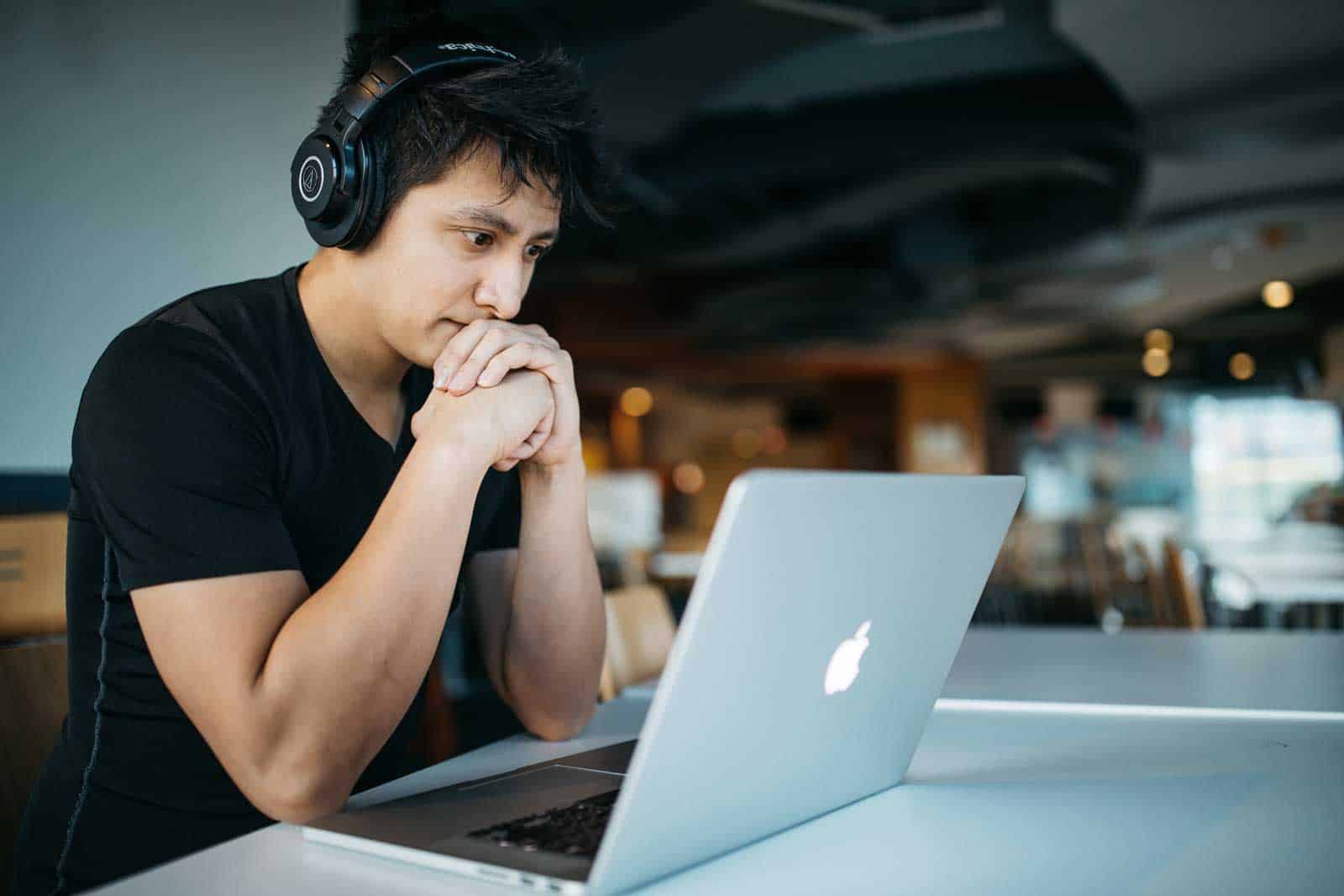 When working with people in different time zones, it is important to be considerate of the difference and plan accordingly.
This will ensure that everyone can participate fully and that no one is put at a disadvantage due to the time gap.
Don't drop the "we need to talk" message into a Slack message
Want to stress out your remote employee fast? Send them a "we need to talk" message without any context via Slack message or email. Sometimes managers have to have difficult conversations with their team members, but you can do it in a way that won't destroy their productivity by scheduling a meeting or having a phone conversation.
Instead, send an email or Slack message saying something along the lines of: "Hey , I wanted to let you know that we need to discuss some things about our work together" and give them some context.
Don't leave them hanging and wondering if they're in trouble. That way, they'll know exactly what you want to talk about and they can prepare themselves for the discussion.
Be respectful of off-time hours
When working from home, it is important to be respectful of off-time hours. Bosses, team leaders and managers need to be respectful of their employee's personal life.
Having a healthy home life is vital to the overall mental health of everyone on your team and when you intrude on that by making off-hours requests you increase everyone's stress level.
Make sure you are not sending emails that require an immediate response or messages outside of normal business hours, as this can be seen as intrusive and unprofessional.
And if you do have to send that message or email, give your employees the latitude to wait until the next work time to respond if it's not an emergency.
Be considerate of cultural differences
Even though we are all working from home, it is still important to be mindful of cultural differences. It used to be said that the two topics you wanted to stay away from in polite conversation was politics and religion.
It seems that current culture has reversed this trend and these two topics are something everyone wants to talk about. However, workplace etiquette dictates that these controversial topics should be off the table, even for the virtual water cooler discussions.
This will help ensure that everyone is being treated with respect and that no one feels marginalized or left out.
Don't be disruptive to others in the house
If you have roommates or family members home during the day, try not to be too disruptive.
Keep the noise level down, wear headphones if necessary, and try to keep to yourself as much as possible. Remember that not everyone is on your schedule, so be considerate of others.
Don't be afraid to set boundaries
It's important to set boundaries with family and friends when you're working from home.
Let them know when you're working and when you're available, and stick to those hours as much as possible. This will help to prevent interruptions and distractions.
When in doubt, err on the side of caution
If you are ever unsure about how to handle a situation while working from home, it's best to err on the side of caution.
This will help to ensure that you are making the right decisions and not offending anyone in the process.
Next steps
Want to connect with other remote workers, contractors, freelancers and people who work from home? Want to get more tips, tricks and hacks on how to make your home office setup the best it can be?
Join my brand new free private Facebook group, Home Office Hacks to connect with other home office hackers to make your space the best!