Working from home has its perks, but it also comes with some challenges.
When you work from home, you don't have the benefit of the regular routine of office culture and the social aspect of a traditional workplace.
You may not get that daily adrenaline rush or camaraderie with coworkers. Instead, you in most instances, you're by yourself and you only see co-workers and clients on video conference calls or occasionally in person.
To effective and productive in your work life without ruining your personal life you need to:
create an amazing home office
focus on productivity
set ground rules with others in your home
develop and maintain healthy routines
dress up – or down
be social and stay connected
get out of the house
keep regular hours
work safely
But there's a lot to understand about being successful in your career working from home, so keep reading to understand the crucial elements of working from home.
Real quick, before we get too far into it here, if you want to get more great ideas for your gaming room or home office and want to connect with other home office hackers to make your space the best join my free private Facebook group, Home Office Hacks here.
What do you need to do when you're working from home?
Things have permanently changed since the coronavirus pandemic hit. We were are all stuck at home. And we were forced to rethink how we live our lives.
Employers have found that employee productivity increased when they. allowed their employees to start working from home.
Then on the other side, working from home due coronavirus pandemic didn't change much, if anything, for the freelancers and entrepreneurs who have known these things for years.
Working from home has a ton of benefits, but it also comes with its own set of challenges. In fact, most people who work from home struggle with issues that can be really frustrating and challenging, especially if you're not used to it.
For instance, let's say you're a morning person.
But suddenly you've got a gig where you're working from home now and your morning routine is disrupted.
I get it, I'm most definitely a morning person – morning people are my people! It's the time of day when I'm most able to work through the most challenging tasks on my task list, and get things done.
At first, when I started working from home full time, it was a little challenging because I wasn't used to all the commotion and activity in the house.
But I got this working from home thing figured out and now I love it.
Here's what you need to do to produce great results in your work while at the same time having a real life while working from home.
Create A Killer Home Office Space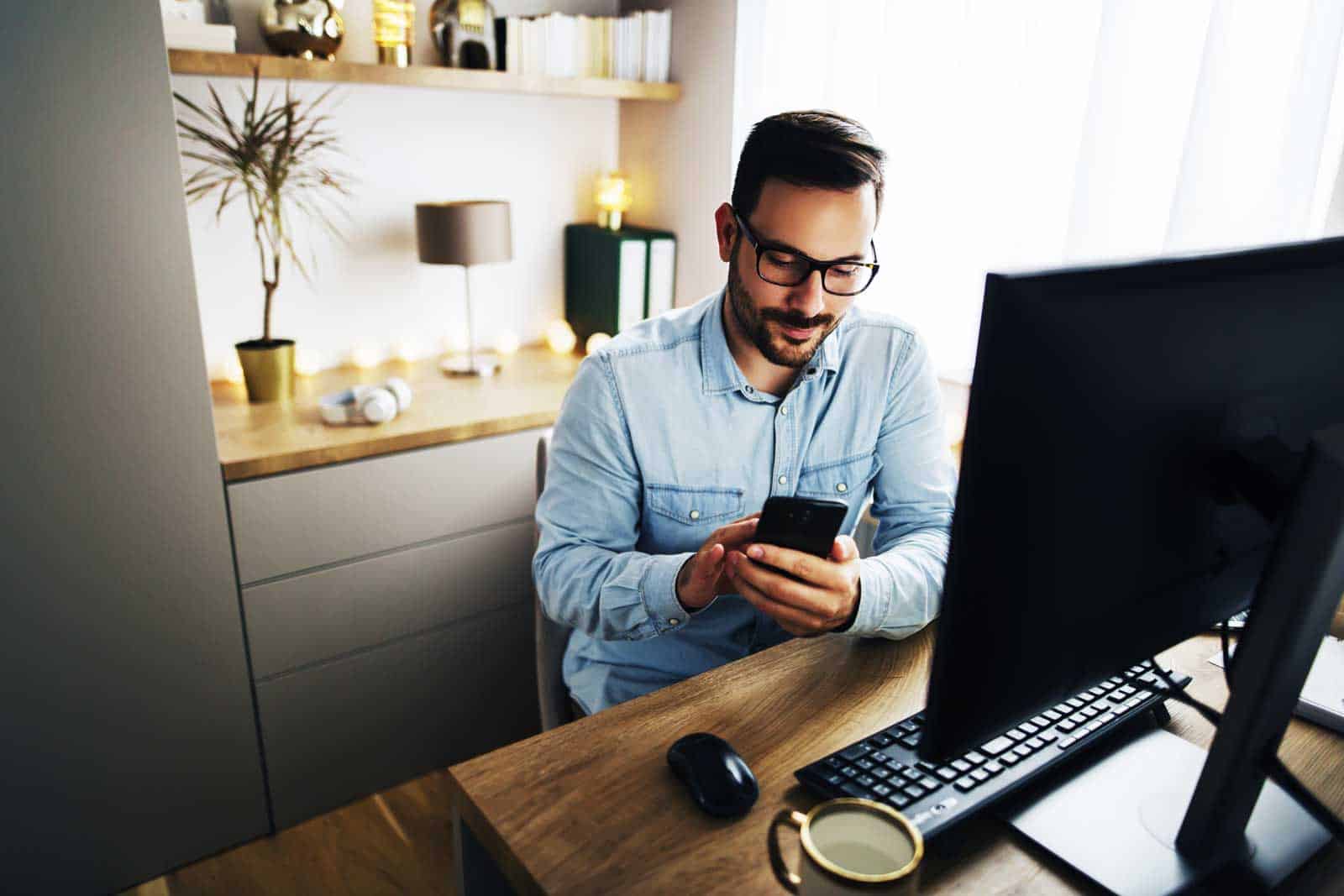 First things first: you need to start by creating a fantastic home office environment for you to work in!
Occasionally setting up at the dining room table is fine, but that's not where you want to be long term.
You need a dedicated home office space for you to be your best when you're working from home.
And make sure that you create an office space that works for you.
You may want to decorate your space with the stuff you love and want to have around you.
It could family pictures, paintings, posters, sports memorabilia, or collectibles – are all great options.
Or maybe you'd prefer a more professional setting? Maybe you'd like to create a space that encourages you to be more creative?
You can make it anything you want so long as it empowers you to do your best work, doesn't get in the way of you getting work done and is comforting for you.
Pick the spot where you create your work from home space with light, noise and airflow in mind. Have enough light to see well, but be aware that too much light can cause a glare on your monitors that can make work very frustrating. interfere.
And fresh air is always great when you're working from home, especially in more temperate places and mild times of year.
Be Productive While Working From Home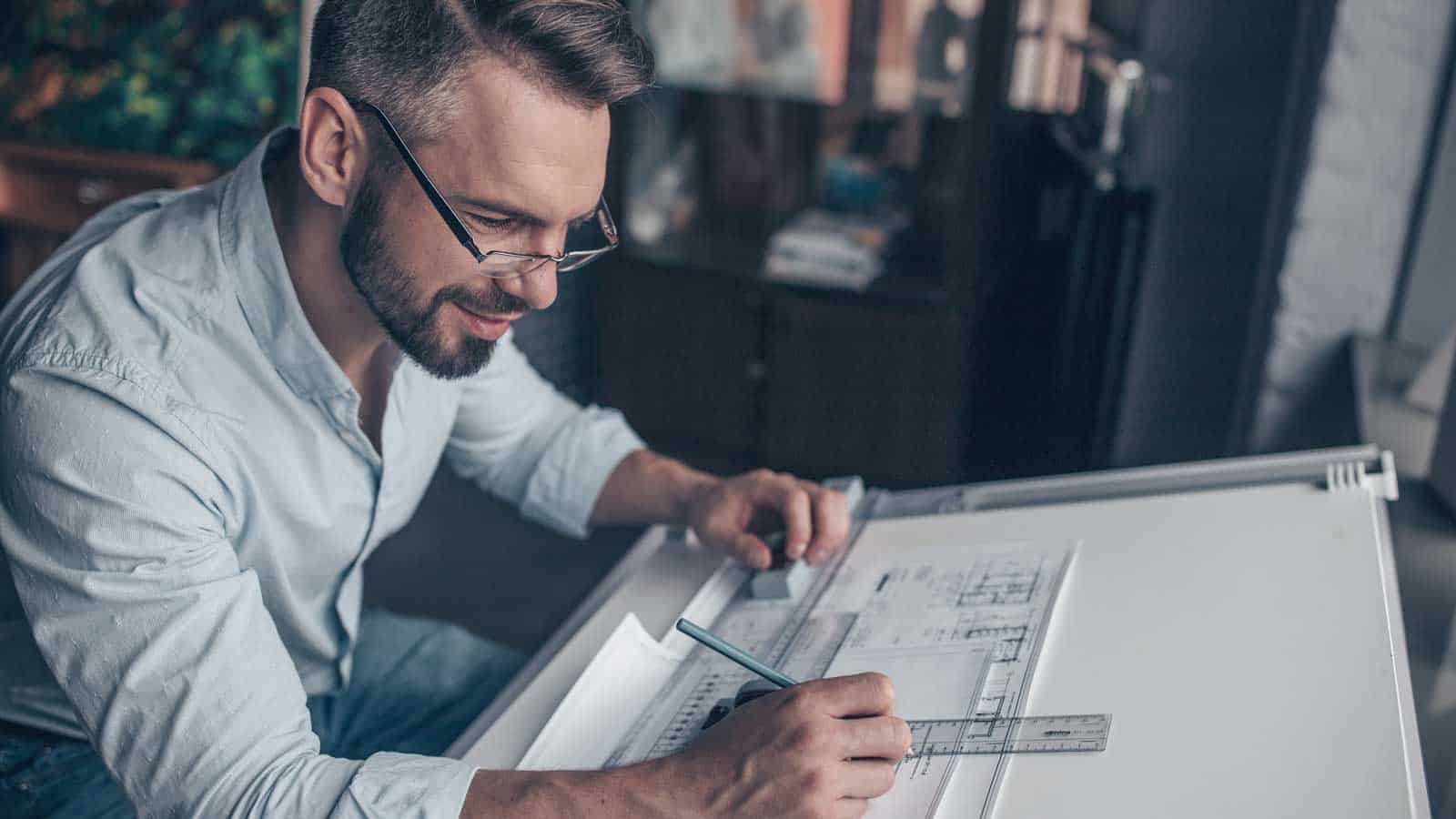 One of the big challenges people working from home face is staying productive.
Without the structure and regimen of being in the office daily, it's easy to get off track and distracted and lose valuable hours.
So how do you stay focused and productive when you're working from your home?
Well, there are some basic strategies that will help you keep your focus and productivity high.
The first one is to make sure you have a clear vision of what you need to accomplish during your work day.
This helps you stay on track avoid distractions and keeps you motivated.
Using the right software tools and system will go a long way towards helping you achieve this.
Using a task manager like Todoist will help you establish your daily priorities, keep personal tasks separated from work-related tasks, and help you manage even your most challenging tasks in the right priority.
The second is to plan ahead. This means making sure you have everything you need to get your work done before you head into the office each morning.
Having a set routine and schedule will also help you stick to your goals and stay organized (we'll talk more about scheduling and work hours in a minute).
If you don't already use a calendar app like Google Calendar, Trello or Asana, then you should consider adding these apps to your phone or computer.
They allow you to easily organize your time and projects, plus they provide a visual reminder of your upcoming events and deadlines.
To learn more about the best software to use while working from home click here.
Set Ground Rules With the People in Your Space
Set ground rules with other people who share your space when working.
For example, if there are children at home or children coming home from school, set rules about what they can do during that time. Negotiate quiet times, meeting times and any shared equipment.
Same thing goes for roommates, significant others and spouses.
If you live with someone else, talk to them about how you both use the space.
If one person needs to leave early or stay late, ask the other person if this will affect their ability to work.
You need to set aside time to work on things that matter most to you. Just because you work from home doesn't mean that others get to impose themselves on your work time.
Get up and move around – Keep Up With Healthy Routines
One of the most important things that so often is forgotten about is getting up and moving around when you're working from home.
Working from home can be hard if you do not set up good routines. Make sure to get enough sleep, eat healthy foods, and exercise regularly. You should also avoid working too early or late.
Always ensure that you get enough rest. Don't snack too much. Eat at regular times. Short breaks can help you stay focused and energized. Set a countdown timer when working. Reward yourself after a break.
You should try to get up and move around every hour or two. This helps prevent back pain and keeps you healthy.
Stretch
One of the coolest things I've seen for happy hour Zoom calls is when people do scheduled breaks to stretch.
I've even seen some places bring in a certified yoga instructor to lead a virtual yoga class to do some virtual team building and ensure that each remote employee is getting time to stretch and relieve those aches and pains!
If you've not implemented stretching into your routine you'd be amazed at what a good stretching session can do for your energy level.
Drink plenty of water
When you're not getting up to walk to the water cooler to fill up your water bottle, if you're like me, it can be easily forgotten.
One of the ways I've improved how I do at this is I gamify the whole thing. I keep track of how many bottles of water that I drink and I keep track of my streaks. It makes it a lot easier and a lot more fun.
However you choose to do it, you have to make sure that you are drinking plenty of fluids besides coffee (talking to myself here too!).
Eat
Who hasn't sat down at their desk and become so dialed in to what they're doing that they completely lose track of time? I know I have.
But in order to keep that mental horsepower cranking, you need to make sure that you're eating. It's especially important when you're part of a remote team. It's so easy to lose track of time and forget about taking a lunch break.
If you need to, schedule some time into your calendar to remind you eat, to take a snack break, or your lunch break.
And of course, it should be something energizing and healthy.
Dress up – or down
It's probably one of my very favorite parts of being part of a remote team – not having to get dressed for the office!
For some people, like me, spending your day in comfortable athletic leisure wear, is just about the best thing you get to enjoy as a remote employee.
For others though, they need to get dressed because they need to have that mental cue that it's time to work and puts you into the perfect mindset for your most productive time.
A lot of people make getting dressed for work, even when they're part of a remote team, part of their morning routine that helps them get the day started on the right foot.
Other times you may have a meeting or presentation with an important client to attend and showing up in your Bon Jovi t-shirt on video meetings isn't going to cut it. Conference calls are so much easier when there is no video!
Whatever your situation may be, make sure that you dress appropriately for your environment.
Be social – socialize and stay connected
One of the biggest pitfalls that hurts people when they're working from home is loneliness.
While it's great to be in your own little cocoon, cranking out your work, it's vital that you maintain social connections.
Extroverts may feel lonely if they are disconnected from other people.
This is also true for introverts.
At the beginning of the COVID-19 pandemic, we were all forced into situations we weren't used to, and I really felt the absence of my colleagues, so much that it was surprising to me, a big-time introvert.
Spending time with colleagues and friends is critical to maintaining positivity and is good for your overall mental health.
Make sure that you're connecting with your family and friends outside of work too.
Video conferencing is a great way to stay connected and get some personal time with people who matter to you when you can't visit them in person.
Get out of the house
Get out of the house and spend some time going for a walk. Move your body. Fresh air and sunlight will help you feel better. Walk as much as possible during your work time.
Sometimes, depending on the nature of what you do, you can even do a video chat or conference calls while you're moving.
People should take breaks from their homes as often as possible. Going out into nature helps them feel better about themselves. It gives them fresh air and sunlight, and it makes them more productive when they return to their homes.
Solo workstations are great places to be alone. But if you want to be productive, you need to take breaks. Go outside and do something else. Plant some flowers or weed the garden. Or sit on the porch and read a book.
Keep Regular Hours
Keeping a regular schedule when working at home can sometimes be challenging because it's so easy to stay at your desk and keep working since you're already home.
But it's really important to keep your work life and your personal life separated, and working a regular set schedule will help with that immensely.
Your regular time to start may be something that's required if you're a remote employee, but even if you're not, having a regular start and finish time will do wonders for your personal life and mental health.
You might find that you enjoy working in the morning hours and then doing things around the house in the afternoon.
The point is, finding a regular schedule and sticking to it is key to make working from home successful.
If you've been working from home before, try to mimic those habits. If you haven't, don't worry; just create new ones.
You'll be glad you did.
Work Safe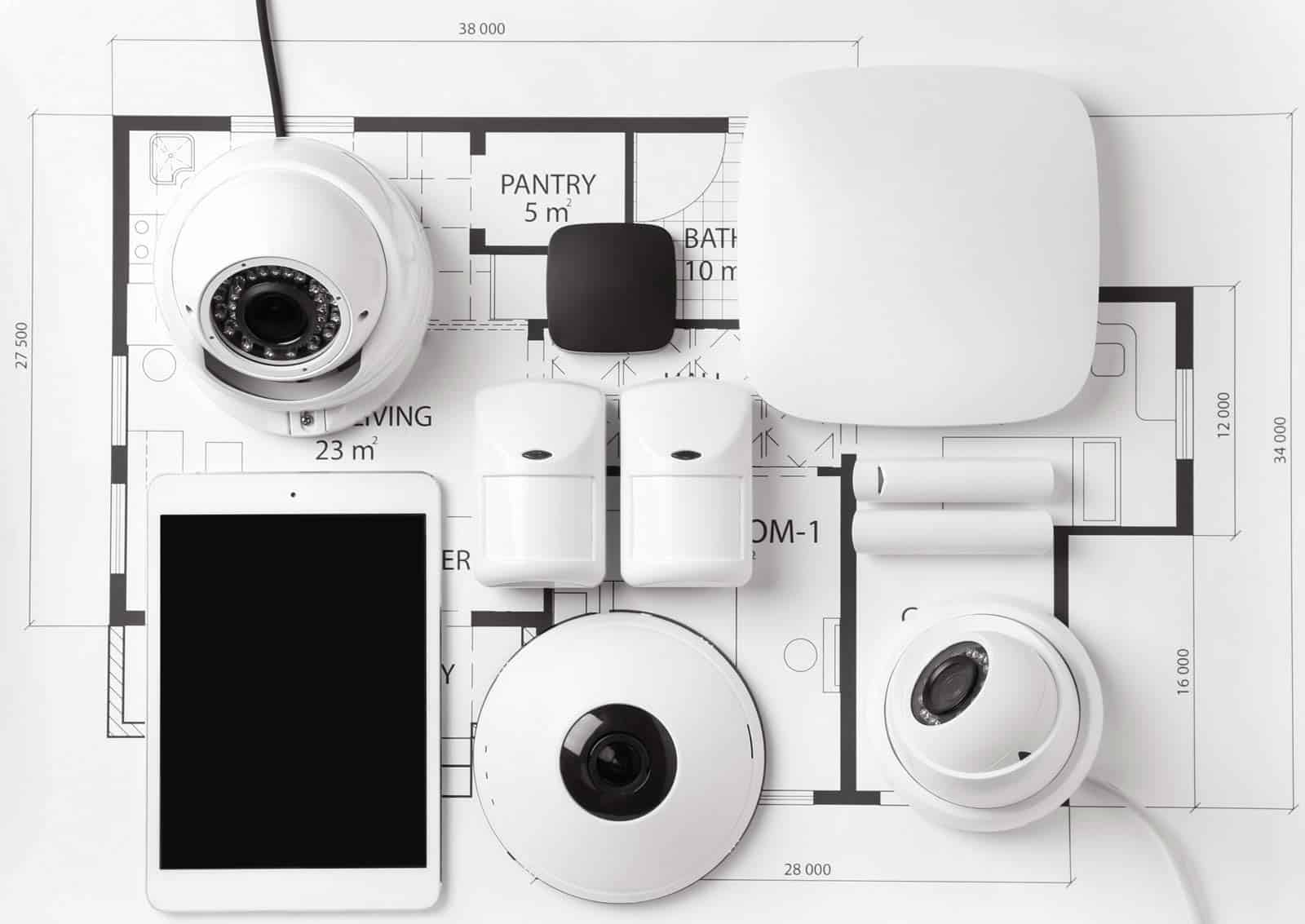 At home, you are be responsible for your own security, so it's vital that you be mindful of what's involved while working from home.
It will be your responsibility creating your own work environment.
Security and safety aren't things that many people think about when it comes to working from home, but it's a super important factor you need to plan for.
That means simple things like not allowing guests to join your main internet connection, and using a VPN to making sure you cover your windows, to maintaining your situational awareness and even setting up a basic home security system.
It also means keeping your computer locked with a password when it's unattended.
Keep your devices in a safe location and locked up when necessary, out of sight of people you don't know very well.
Nothing is more important than your security when it comes to working from home.
To learn more about being safe and secure while working at home click here.
Final Thoughts
Working from home is a lot different than a traditional office setting. There are a ton of challenges that come along with working from home, but there are also tons of benefits.
You'll have to make adjustments to fit your lifestyle, but it's worth it. You'll find that being able to work from home has made you a happier, healthier version of yourself when you do it right.
Next Steps
Want to connect with other remote workers, contractors, freelancers, gamers and people who work from home who are creating the most amazing home offices and get more tips, tricks and hacks on how to make your home office or gaming room setup the best it can be?
Join my brand new free private Facebook group, Home Office Hacks to connect with other home office hackers to make your space the best!