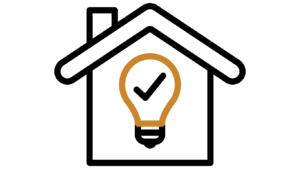 Best Desks For Dual Monitors: Review & Buying Guide
Put your dual monitor setup on a rock-solid foundation with one of these desks that can support multiple monitors while still giving you plenty of space.
Last updated on October 15, 2023
Looking for the best home office desk for your dual monitor setup? Those external displays take up a lot of space on a desk, so finding a large desk that has the key features you're looking for is vital for a proper home office setup.
The best desk for dual monitors, whether it's a standing desk or a regular desk, is one that is gives you enough space two (or more!) big screens and still have enough desk space for the other things you need without making your workspace feel cramped.
Whether you're a developer, designer, video editor, musician, or gamer – anyone else who needs plenty of screen real estate – you know the value of using large computer monitors, so you need ample space on your desk.
Dual-monitor setups require plenty of space: not only do you have to have room for the monitors, but you might need to mount a monitor arm, a keyboard tray, your wireless mouse, along with everything else you need to get work done.
In a hurry? Below, you will find a quick reference for the top 3 picks for the best desks for two monitors, along with some additional desks that are also great choices for your home office:
Best Overall
Uplift V2 72" Standing Desk
Summary
Wide enough to comfortably fit two large monitors, this desk is the perfect solution for standing or sitting while you work.
Pros
Available in a wide variety of fits and finishes
Perfect for ergonomic comfort
Sturdy, dependable and long-lasting
Quiet but powerful motors
Cons
Expensive customization options
Can be challenging to get assembled
Best Value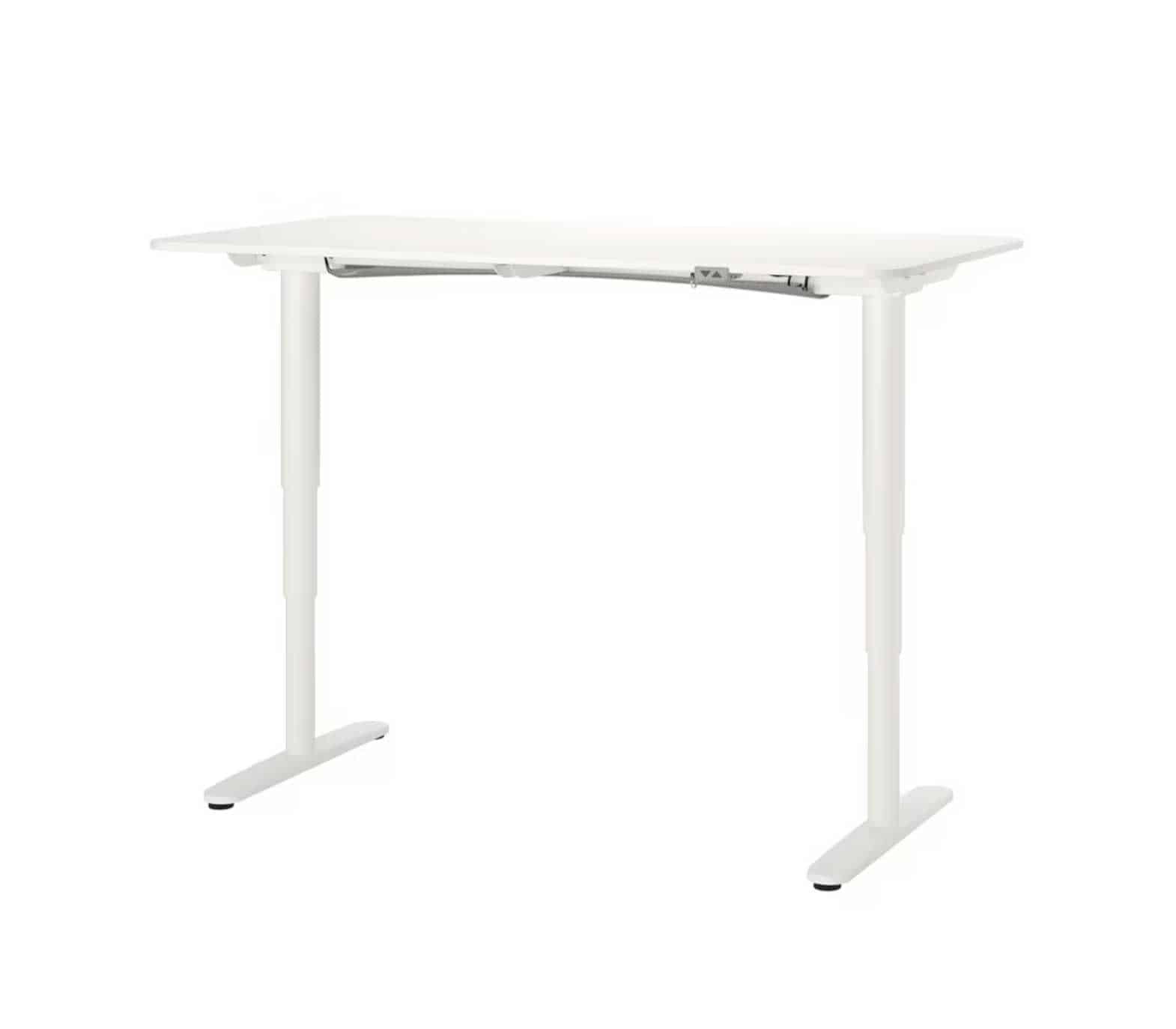 Ikea Bekant Standing Desk
Summary
This is a great budget option with solid features that is a great fit for dual monitors in an entry-level desk.
Pros
Plenty of range for most people
Cable management net included under the desk
Ample room for two large monitors
Budget friendly
Cons
Limited finish options
Low lifting weight
Also Great
Tribesigns 55-Inch Computer Desk with Monitor Shelf
Summary
Fantastic standard desk with hutch that will allow you to elevate your monitors off the surface with lots of storage.
Pros
Spacious with lots of storage options
Elevated monitor hutch
Roomy desktop with plenty of room
Sturdy metal construction
Cons
Limited space on under-desk shelving
It can be rather heavy for some people
Best desks for two monitors:
Like you, I'm someone who works from home, and I've found that having a home office setup with multiple monitors on my desk is the best way to go to maximize efficiency and productivity for those long hours getting critical work done.
The best desks for dual-monitor setups feature plenty of space for both monitors, regardless of how the monitors are placed. A dual monitor desk should also have room for a comfortable keyboard, mouse, monitor mounting arms and other clamp-mounted devices, and appropriate accessories, along with plenty of storage and other features specific to the user's needs, like a place to hang your headphones, etc.
But what desk should you choose for your dual monitor setup?
Do you even know what to look for?
Maybe you're someone who needs space for more than two monitors.
I've put together a concise list of the best desks for dual monitors:
Regular desks
L-shaped desks
Adjustable desks
Standing desks
and more
There are so many options available, and finding the right desk for your home office setup can be overwhelming with all the choices available, so I've put together this collection of the top desks to make your choice easy peasy lemon squeezy.
By the way – before we get into it, if you want to get more great ideas for your gaming room or home office and want to connect with other home office hackers to make your space the best join my free private Facebook group, Home Office Hacks here.

Why Trust Home Office Hacks
The recommendations and evaluations made on Home Office Hacks are based on hands-on testing, expert input, extensive research on ratings from actual buyers, and most importantly our own experience. We strive to deliver genuine, accurate, and authentic recommendations to help you select the best option for your situation.
How the best desks for dual monitors were picked
In order to find the best desks for dual monitors, I took a multi-faceted approach where I complemented my own personal research, testing, and experience with a variety of desks and conducted extensive research into user reviews and their experiences with different types of desks.
I narrowed down the list based on the following criteria:
Price
Desk type
Durability
User satisfaction
Based on those criteria, I compared and contrasted the features of each desk in order to determine which one would be best suited for your needs depending on the space available and how you as the user would use it.
As someone who's been using a dual monitor setup for years and who's bought multiple different desks for my home office, I give you my own personal, behind-the-scenes experiences in order to help you make a final decision.
I'm confident that the picks I've collected here, based on all these various criteria for the best desks for dual monitors, will help you find the perfect desk for your needs based on your office setup.
Uplift V2 72 Inch Adjustable Standing Desk
When it comes to finding the best desk for dual monitors, the Uplift v2 standing desk offers the best combination of performance and functionality on the market.
It's surprisingly stable at any height and the powerful but quiet motors are easy to adjust.
The Uplift V2 desk is a very sturdy desk with a high quality, rigid steel frame, and can easily handle a monitor mount for monitors that utilize VESA mounts while still maintaining all its functionality.
This version at 72 inches wide provides a lot of space for other items you might need to keep on your desktop while working - your oversized mouse pad, your mechanical keyboard, your cup holder and headphone hook - all with plenty of room to spare.
Plus, it's available in all kinds of different desktop materials and colors so you can easily match your existing decor in your home office.
The manufacturer offers several different options when it comes to the colors of your frame, including black, white, gray, and silver along with a variety of grommet colors. You can also customize the functionality by adding things like a modesty panel, keyboard tray, mouse pad, or cord & cable management accessories.
The Uplift V2 is the industry-standard for good reason.
Quick facts: Uplift V2 Standing Desk
72″ L x 30″ W dimensions
From laminate to exotic wood
Height adjustable up to 48 inches
| | |
| --- | --- |
| Pros | Cons |
| Available in a wide variety of fits and finishes | Customization options are expensive |
| Perfect for ergonomic comfort | Assembly can be challenging |
| Sturdy, dependable & long lasting | |
| Powerful and quiet lifting motors | |
Ikea Bekant Standing Desk
This was my first real adjustable standing desk, and it's a fantastic choice if you're looking for something that's a little more budget friendly.
This desk is great for taller people who want to use an adjustable electric standing desk because it has a maximum height of 48 inches.
It can also be a great desk for shorter people too because the adjustment can lower to 22 inches when seated so you can get your desk height at just the right height for you.
The Bekant is a sturdy desk and has a large surface area. The net under the tabletop is great for housing cables and wires. The feet are very large and strong when comparing them to the other desks around.
It's super quick and easy to put together and you don't need major tools to do it. I found that it took me about 30 minutes from unboxing to 100% ready to go.
The lifting capacity of this standing desk is not what you'll find in higher end models, but it's enough to lift your monitors and provide the height adjustment you need.
After using an adjustable standing desk it's hard to imagine going back to a traditional computer desk.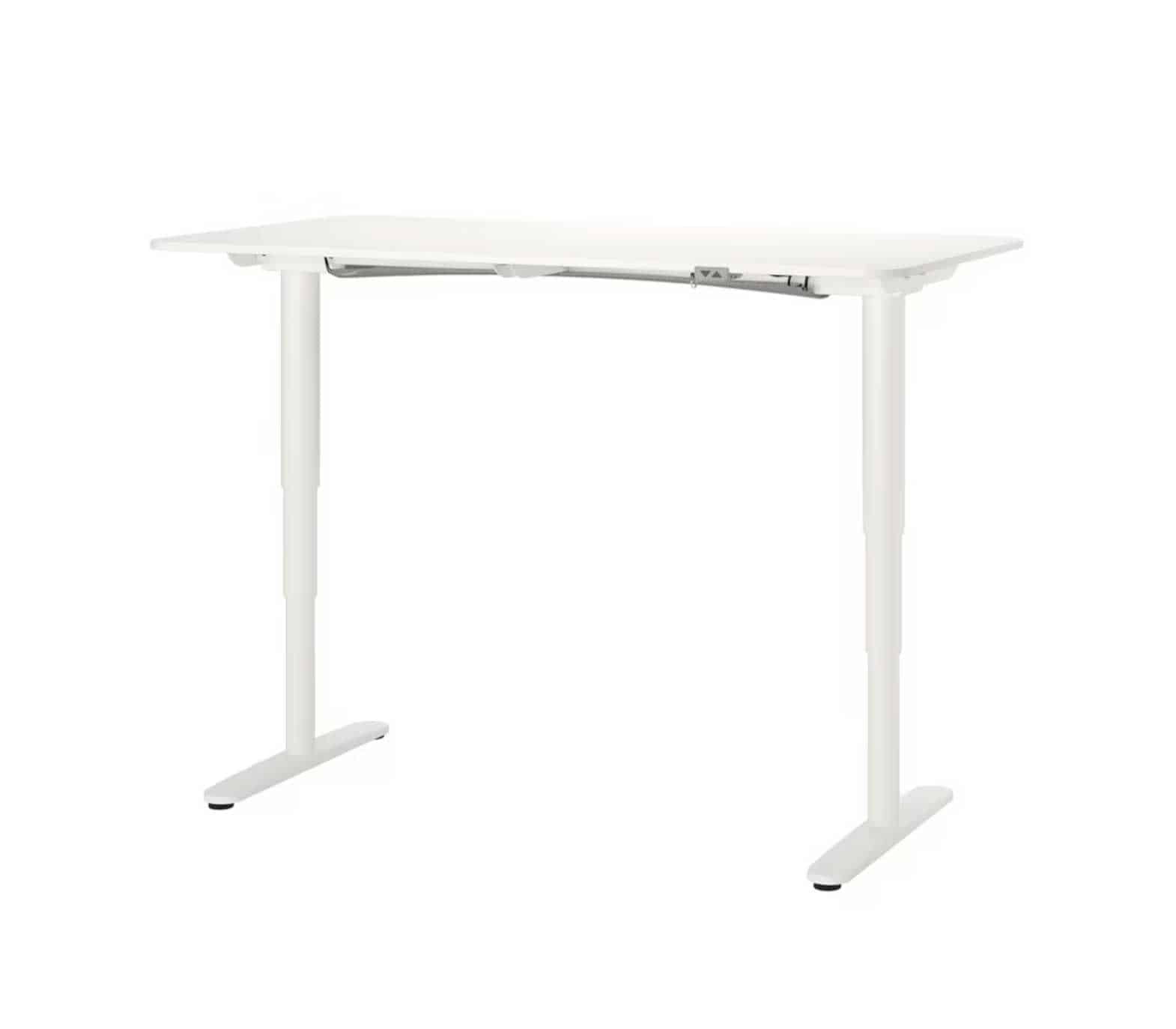 Quick facts: Ikea Bekant Standing Desk
63″ L x 31.5″ W dimensions
Particleboard top with plastic edging
Adjustable height up to 48 inches
| | |
| --- | --- |
| Pros | Cons |
| Plenty of available height range | Limited finish options |
| Cable management net included | Low lifting weight capacity |
| Ample room for two monitors | |
| Budget friendly | |
Tribesigns 55-Inch Computer Desk with Monitor Shelf
Tribesigns makes several great desks in all sizes. This particular 55-inch desk setup features a elevated hutch design that promotes comfort and ease of use. There are also two shelves underneath the desk to hold your PC tower and whatever else you may want to store.
Monitors are positioned on an elevated hutch shelf. With the monitors on a higher level than the rest of the desktops, there is more room for desk accessories like a keyboard, mouse, computer speakers, and charging stations.
Please be aware that the under-desk shelves are not very spacious and you may not be able to fit your desktop tower if it is too large. It is also a relatively heavy desk, so be prepared to ask someone for help if you need to move it to another room.
Quick facts: Tribesigns Computer Desk
55″ L x 23.6″ W x 41″ H dimensions
MDF and metal pipe construction
Under-desk shelves
| | |
| --- | --- |
| Pros | Cons |
| Under-Desk Shelving | Limited Space on Under-Desk Shelves |
| Elevated Monitor Hutch | Heavy |
| Roomy Desktop | |
| Sturdy Metal Construction | |
Bush Business Furniture Series A Desk
The Bush Business Furniture Series A is a very professional-looking desk that can easily hold two monitors thanks to its 60-inch length. It features a very simple design that you would see in a traditional office environment.
While this office desk looks at first glance like it doesn't have a bunch of extra features, it actually has very clever built-in cable management accessories including cable management grommets and a full-length cable tray.
The large anti-scratch surface ensures longevity and plenty of space for two monitors that can fit easily alongside a tower and desk accessories. The desk itself is very sturdy and solid which is awesome, but that also makes it one of the heavier options I'm covering here, so keep this in mind when deciding where to place it.
Quick facts: Bush Business Furniture Series A Desk
60″ L x 27″ W x 30″ H dimensions (Also available in 72″ L)
Scratch-resistant laminate
Included wire & cable management system
| | |
| --- | --- |
| Pros | Cons |
| Scratch-Resistant | Not adjustable |
| Includes Cable Management System | Heavy |
| Sturdy Construction | |
CubiCubi L-Shape Computer Desk with Storage Shelf
An L-shaped desk is a perfect desk for someone with multiple monitors. In some cases, you can fit more than two monitors if you want to. Additionally, an L-shaped desk allows you to place it in even the most awkwardly-shaped rooms. An L-shaped desk design allows for all kinds of items to fit comfortably on top of your desk.
Another great thing about this CubiCubi desk is that it looks nice. Its sleek design, which is made up of engineered wood and a metal frame, can give your office space a beautiful industrial look. In addition to the spacious desktop that this desk provides, there are also convenient shelves under the desk on the end. These can be used to store anything that you need.
One obvious downside to the CubiCubi L-shaped desk is that it has no wire management connections. The back of the desk is very open, so any cords that you are using will be easily seen and in the way. You will need to invest in additional wire management systems to avoid these wires from becoming a nuisance or a tripping hazard.
Quick facts: CubiCubi L-Shape Computer Desk with Storage Shelf
59″ L x 47.2″ W x 29.5″ H
Particleboard and metal construction
Under-desk shelves
| | |
| --- | --- |
| Pros | Cons |
| Great Fit for Small Rooms or Corners | No Wire Management System |
| Under-Desk Shleving | |
| Metal and Particleboard Construction | |
Flexispot Adjustable PC Gaming Desk
The FlexiSpot adjustable PC gaming desk is designed with ergonomics in mind to take care of your body and make getting up and down from your desk quick and easy. No matter how active your day gets, the FlexiSpot will always let you stand up and sit back down quickly.
The 1" thick work surface on every electric height adjustable desk is constructed using environmentally friendly chipboard so you can rest assured that you'll be able to find the right top to fit your needs and can feel great about choosing the sustainable option. It goes well with most gaming equipment and helps improve mouse tracking during games.
It has a standard two-button keypad to move the standard electric height adjustable desk frame which moves quickly and quietly. and the frame's double steel tubing provides plenty of support to keep your equipment stable and secure while you're gaming.
Quick facts: Flexispot Adjustable PC Gaming Desk
23.6″ D x 47.6″ W
Particleboard and metal construction
Under-desk shelves
| | |
| --- | --- |
| Pros | Cons |
| Height adjustable for standing while gaming | Assembly may be challenging for some |
| Great gaming look & features | |
| Sturdy construction | |
Best Standing Desk Converter
Looking for a way to improve your workspace without getting rid of your old desk? Check out the VariDesk ProPlus 36, the perfect solution for those who want to switch to a standing desk but don't want to give up their existing furniture.
The two-tier design with the lower keyboard deck is perfect for ergonomic typing, and the weighted base ensures stability even when you're transitioning.
The posture curve lets you find the perfect position for your body, while the 36" width gives you plenty of room for two large monitors. Plus, it comes fully assembled so you can start using it right away.
Quick facts: VariDesk ProPlus 36
59″ L x 36″ W x 17.5″ H
Spring-assisted lift
Heavy-duty construction
| | |
| --- | --- |
| Pros | Cons |
| 11 different height settings | Can be a little small for some people |
| Ergonomically designed with comfort in mind | |
| Very sturdy and stable when elevated | |
An In-Depth Look at Best Desks for Dual Monitors
There are so many great desks to choose from beyond the ones I've already mentioned. Whether an attractive design or concept is what attracts your eye, or you have a budget you need to stay within, there are great options for you at every price point.
Why Two Monitors Are Better Than One
A multi-monitor setup is useful for all kinds of reasons. Once I began working with two monitors, going back to a single monitor was not happening.
Whether it's for work, gaming, or simple multi-tasking, dual monitors provide extra space and convenience.
Working
If you work with spreadsheets, do research or switch between multiple tabs, you know how frustrating it can be to lose track of items and tabs in your taskbar.
Having two monitors gives you the chance to see full-screen views on both monitors at once, saving you from the exhausting (and sometimes confusing) need to minimize and reopen tabs.
Gaming
So many people game online as a hobby. If your gaming computer desk is set up for multiple monitors, this gives you the freedom to game while chatting with friends or researching game guides at the same time.
On one monitor, you can pull up the game screen. On the other monitor, you can look up guides and walk-throughs to difficult levels, or discuss the game with friends on Discord.
Multi-tasking
Research has shown that an additional monitor boosts productivity. Depending on how you organize a multi-monitor computer desk, you can fit two monitors on a desk without requiring a ton of floor space. Here are some benefits to equipping your space with multiple monitors:
Having two monitors eliminates wasted time spent switching between tasks.
Having multiple monitors can keep you focused and concentrated.
Document editing, video conferencing, and more can be handled at the same time without interruptions.
Even if you don't have one specific reason for needing two monitors, a spacious modern computer desk with two monitors is going to be more convenient than a smaller desk with only one monitor.
How to Choose the Best Desk for Two Monitors
Remember that not all multi-monitor desks are created equally. As long as the surface area is large enough, you can place two monitors on any desk that will hold them. However, when choosing the best desk for two monitors, there are a few other key factors to keep in mind:
How big are your monitors?
How big is your office space?
How do you plan on organizing your desk?
What will make you most comfortable?
What additional features will you add to your dual-monitor desk?
Ask yourself these questions before deciding on a desk to house your monitor setup. Once your logistics are hammered out, you can get creative with color options and other aesthetic choices.
What Desk Size Do You Need for Two Monitors?
A single computer monitor can range from about 19 to 34 inches in size. However, most people use 24-inch monitors. Therefore, you can expect each of your monitors to be at least 22 inches in size.
Your dual setup will take up the bulk of most desktop spaces, so choose a desk that can comfortably support both monitors side-by-side. The ideal setup for two horizontal monitors is side-by-side, tilted positioning. The tilted angle reduces the strain on your eyes from staring at screens while you work (or play) all day.
That means you should use a desk no less than 50 inches wide to accommodate 24-inch monitors. If your monitors are bigger, such as 27-inch monitors, your desk will need to be bigger. If your monitors are smaller, such as 20-inch monitors, you can get a smaller desk.
There are, however, other ways to set up your monitors. When you begin looking at monitors on the market, you might be surprised at how many different types of monitors are available. You will find that there are:
Widescreen monitors
Adjustable monitors
Wall-mounted monitors
Horizontal monitors
Your decision to mount your monitor will determine how much space you actually need on your desktop to accommodate your dual setup.
How Much Floor Space Do You Need for a Two-Monitor Desk?
This is an easy one. You can't put a desk in your office or bedroom if it won't fit. In the same vein, you shouldn't cram a huge desk into a small space only to leave yourself with a limited range of motion while you work or play. Tall people, for example, need ample legroom. You'll be miserable if you can't easily move around your desk.
A standard desk is between 24 and 36 inches deep. That is unless it's an L-shaped desk, in which case, you'll have to account for the tip of the L. An L-shaped design works well in the corner. Measure the area you have to dedicate to your workstation then you can determine how large your desk can be.
What Desk Accessories Do You Need for Two Monitors?
If you scroll through Pinterest or Instagram looking for dual monitor setup inspiration, you're going to find a lot of unique and beautiful battle stations that users are proud to show off. You might notice, though, that many of them use similar accessories to maximize space.
These accessories raise your monitors off of your desktop completely. This saves precious desk space and can totally change the parameters of your search. If your desktop doesn't need to hold your monitors, your options blow wide open.
In addition to the monitor mounting arms above, you can buy monitor stands, such as the AMERIERGO Dual Monitor Stand Riser. This riser elevates your monitor and creates additional storage spaces underneath where your monitors would regularly sit on your desktop.
What Style Do You Want Your Dual Monitor Desk to Have?
You aren't stuck with a certain desk style when choosing one to hold two or more monitors. By clever mounting, you can use as many monitors as you want on almost any kind of desk.
For example, this small corner desk has three monitors:
You can see another three-monitor set up on a very different desk style below:
Free Up Desk Space On Your Dual Monitor Desk
Dual monitors are great, but they also eat up a bunch of surface space on your desk.
That is unless you're using something to get them off the surface.
And the best way to do that is to use a mounting arm for your dual monitors.
The benefit is you can elevate your dual monitor setup to whatever height works best for you, regardless of whether you're using an adjustable standing desk, or you're using a standard desk.
Another option is using a hutch on top of your desk.
This is what I'm currently using on my own adjustable desk because I use an iMac which can't be mounted (easily) to a mounting arm.
This frees up space underneath my monitors for all the stuff that crowds my desk, which is so nice to have and makes getting organized so much easier.
Are There Desks That Can Hold More Than Two Monitors?
But what if you want a desk that can hold more than two monitors?
There are several desks and configurations that can hold more than two monitors. The thing to think about here is that you need to make sure that the width of the monitors is not greater than the width of the desk.
However, with great products like monitor mounting arms, your desk's width doesn't matter as much. Your current desk might even fit multiple desks.
The MountUp Triple Monitor Stand can mount up to three 27-inch monitors consecutively. This can save desktop save significantly, giving you more room for accessories such as a keyboard and mouse. Or, you will have even more space to spread out your work.
If you do have the desk space for a multi-monitor setup, the LORYERGO Triple Monitor Stand can hold up to three monitors as well.
Next Steps
If you've figured out that you're a dual monitor person who can't live without all that extra screen real estate, you know how important it is to have a home office setup that will accommodate those huge screens.
You can just drop two monitors onto just about any desk, but that doesn't mean that the desk space will be suitable. If you really want a great setup for two monitors, you should keep monitors in mind when organizing your entire desk space.
Want to join others who are creating the most amazing home offices and get more tips, tricks, and hacks on how to make your home office the best it can be?
Join my brand new free private Facebook group, Home Office Hacks to connect with other home office hackers to make your space the best!