Laptops are an essential part of everyday life, especially if you're working from home. But when you get a broken screen, it can be a real pain to deal with and it could be a challenge to even know where to begin when it comes to fixing your broken laptop screen.
The best thing about laptops is their portability and overall utility which provide an amazing convenience. However, those same things also make laptop notebooks highly susceptible to damage.
It might be that you closed it incorrectly, which has happened to one of my MacBooks where the display literally cracked due to something stuck inside the hinge, or it could be something internal is damaged and causing a normally good screen to go bad.
Regardless of how the damage happened, if you have a laptop with a broken screen, there's no need to panic because it's a problem that can easily be solved.
So how much does laptop screen repair cost?
Laptop owners spend an average of $300 to repair a damaged or old laptop display but labor and diagnostic costs add another $50-$100 to that price. Laptop repair and replacement costs can vary between $50 to $100 for a low-end Windows laptop to $750 or more to replace the screen on an Apple Macbook pro depending on the model.
So how do you know if it's something that can be fixed?
And where can you find a replacement if you want to do it yourself?
Should you just replace your whole laptop?
If your laptop is out of warranty, or you don't have something like AppleCare to cover the cost of your broken screen, then replacing screen may not even be worth it.
If you're thinking about buying a new computer anyway, just getting a new one might be a good idea because for some models screen repair can get really expensive.
In this article we'll look uncover all the things you need to know about what it costs, but also why it costs what it costs and what options you have when it comes to repairing a laptop screen and whether or not it's actually worth it.
Real quick before we get too far into this: if you want to get more great ideas for your home office and connect with other home office hackers to make your space the best join my free private Facebook group, Home Office Hacks here.
How much does laptop screen repair cost?
The average cost for laptop screen repair will be around $300. This will depend on several factors. This includes the laptop model, how much physical damage was done, and whether or not if there is a number of available repair shops in your area. Keep in mind that depending on the manufacturer, there may be a dedicated repair service that may focus on a specific brand (such as Apple).
Otherwise, if you have a laptop like an HP laptop or a Sony Vaio, it can be repaired by an expert technician in your local area. Keep in mind that the labor costs will differ since not all professional technicians will charge the same amount.
If you do not have the money on hand right now and still need to use your laptop, you may need to rely on an external monitor. This may include one of those that have LCD screens so you can easily connect it to your laptop using an HDMI cable.
Meanwhile, you can still find repair centers that will work on the laptop you may have. Get an exact price of what you'll have to spend in order to get your screen repaired. Also, if you are the DIY type, you can consider replacing the screen yourself.
You can purchase a replacement screen on websites such as Amazon or New Egg. There are many types of laptop screens that are available in different sizes. Make sure you find the one that is the exact size.
Having a laptop screen break due to sudden impact or liquid damage can happen. It may lead to minor screen damage, but still it won't look as aesthetically pleasing and could make it impossible to work with a broken screen. That's why repairing it is important.
What's the difference between a broken screen and a defective screen?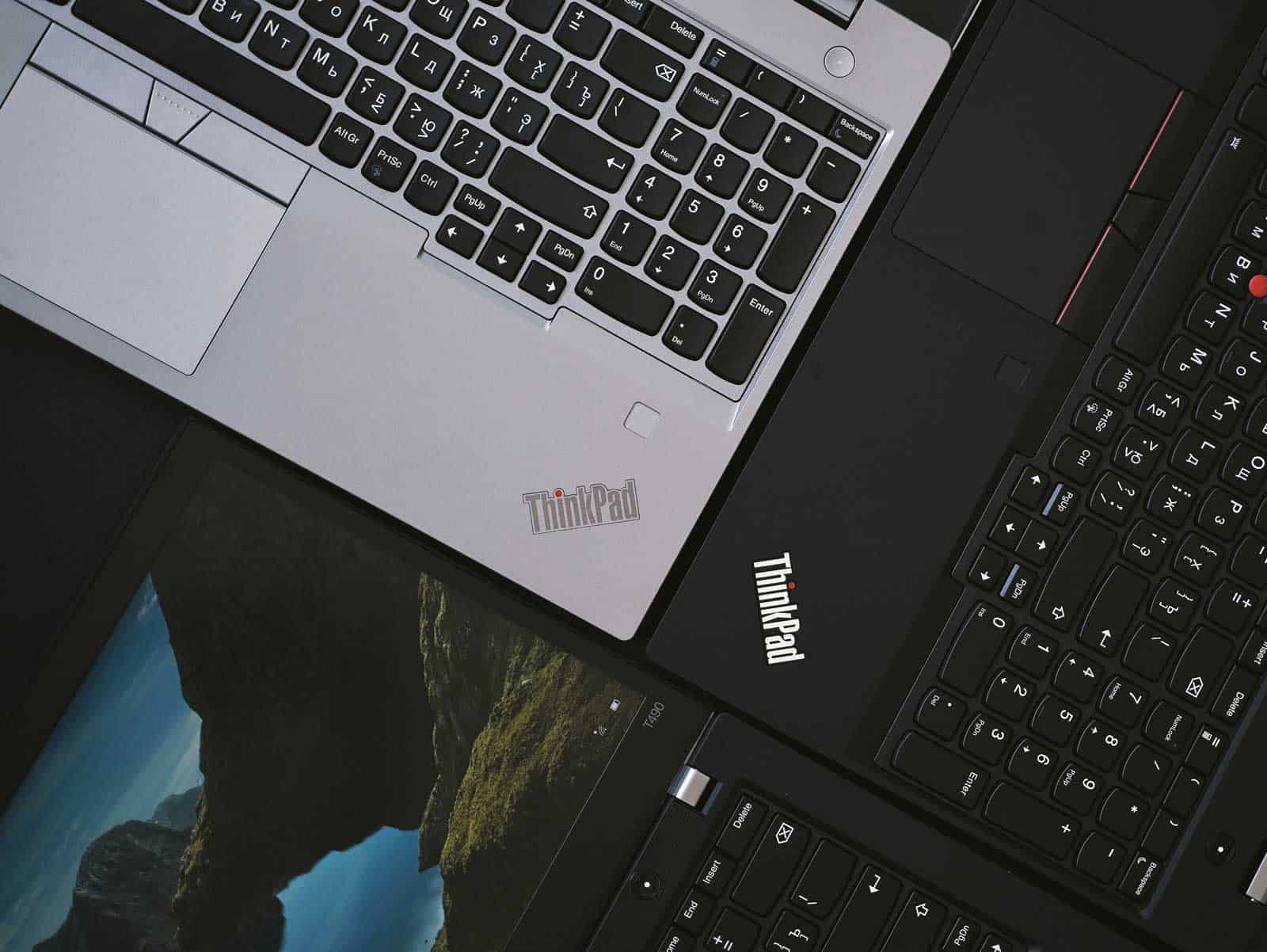 A broken screen will show signs of physical damage. A defective screen will not show any of it. Let's take a look now at the differences between the two:
Signs of a broken screen:
Cracks or any signs of apparent physical damage on parts of or the entire screen.
Black spots or splotches that look like ink.
Stuck pixels
Dead pixels
Black screen
Signs of a defective screen:
No clear signs of obvious damage
Distorted images and coloring
Stuck pixels or dead pixels
Backlight problems
Poor screen quality
Faulty video cable
How to find a replacement laptop computer screen?
The first thing you need to do is measure the size of your laptop computer screen. To do this, measure by taking a tape from the left-hand bottom corner and measuring it to the top right hand corner. This will give you the length.
After this, you can order the replacement screen based on various methods. The first one includes ordering it by using the number of the exact model of your laptop. This will be located on the bottom of the laptop itself.
You can also remove the screen itself and find the number of the exact model it on the back. Before removing the screen, make sure that the laptop battery and the power supply are both removed. Once you get the number, replace it.
The costs of laptop screens will vary from where you may be purchasing it, the brand of your laptop, and more. For example, a 14-inch laptop display price will obviously be different from a 15-inch laptop display price.
How to fix a broken laptop screen by yourself?
You will need to order a replacement screen for your laptop before you do anything. The price may vary on the size, brand of your laptop, and many others. Now that you have one, you will need to follow these instructions:
Power off the laptop. If there is obvious damage done to your screen, this will make sense. Make sure it's not connected to a power supply to prevent electric shock. Also, make sure the laptop battery is also removed as well. Otherwise, if there is no damage, powering it off may be one of the more popular quick screen fixes.
Have the right tools handy including screwdrivers, plastic tabs (or replacement tape), or any other tools that may be needed.
Carefully remove the screen bezel and set aside the rubber cushions, screw covers, and screws that are underneath. If done correctly, the bezel should come loose and you can be able to remove it.
Remove the broken LCD screen. Keep in mind of the date when your laptop was made. Older laptops will have fluorescent backlights while modern laptops will have a different setup thanks to advanced technology.
Install the new screen by unpacking it and make sure it matches up with the old one. The best way to do this is check out if the mounting brackets, dimensions, and the connectors line up perfectly. If they do, then you are good to go.
Connect the screen to the corresponding cables and make sure they are secured with the screws.
Test the LCD panel of your new screen before you replace the bezel. Make sure that all your screws, screw covers and rubber cushions are also reinstalled.
Yes, as you might notice that this replacement job may be a challenge. But with patience and basic screen replacement knowledge, you can get it done. Not only that, you will also find yourself saving a bit of money on cost of labor.
However, if the screen is badly damaged, it may take a bit more skill to replace it yourself. Otherwise, you may want to consider getting it repaired by a professional service. The amount of screen damage will make the difference between replacing it yourself or having someone else do it.
How do you find the right qualified technician for laptop repairs?
Finding the right professional repair shop for a broken laptop screen, will vary on several factors. Here are some tips on what you can do to choose the right professional technicians:
Read the reviews. Especially if you are in the local area. You may get a good idea of what the average price might be. You may be looking for a service center that can do it for cheaper prices. Either way, pay close attention to how much it's costing someone. Also, see if they are able to fix certain laptops like HP or Apple. How good of a repair job do they do. Do they fix the laptop in time? Are there additional charges? Do they make their customers happy with the results? Google and Yelp are two of your best review websites for a broken laptop screen repair service.
Know the cost of services. One type of repair may be cheaper than the other. So you need to know what the cost of services are before making a decision. You may need to find a reasonable price depending on your budget range. Affordable prices for repair services are not that difficult to come by if you live in a larger city. But it may be a challenge if you live some place smaller. Remember that one service fee will differ from another depending on the repair service. Will they charge by a flat rate or will it be by the hour.
What are their credentials? It's important to know what they are so you can determine whether or not they have the experience or even the insurance policy in case something goes wrong. Also, what laptop brands are they familiar with. Most repair shops are familiar with popular brands such as HP, Lenovo, and other Windows-based brand names. Keep in mind that amateur experience may not be the best option when you know that there may be someone with extensive experience close by.
Is it a one man band or is it staffed with experienced technicians? An authorized service center connected to popular brands will have a skilled technician on staff to help fix your laptop.
Do they offer other range of services? Does this include mobile phone repair? You may have a broken screen on you Android and they might fix it. Otherwise, if it's your iPhone, then you will need to take it to the Apple Store. A local service center may focus on various types of repairs and other may not. However, an authorized service center through HP, Apple, or any other brand will have experienced technicians on staff.
Check for any service guarantees. This means that if they can't fix the issue, then they won't be able to charge you period. It's also important to ask the technician if there are any warranties that come along with the replacement high-quality parts or labor. Ask about how long they last.
How much does it cost to repair a MacBook screen?
The average cost for a MacBook screen replacement at the Apple Store will range from $455 to $755. This will depend on the type of Tier for Accidental Damage it may be in. For example, any water damage that may have not been harmed by your computer can bring it to Tier 4, which can cost you $655 plus $100 in labor costs.
A cracked screen for your MacBook will start at around $99, but will rise to $300 if there is additional damage done. However, laptop screen replacement costs will vary depending on the amount of damage done.
Apple will do their best to make their customers happy by providing excellent results with their products and services. Especially with repairs. When it comes to modern laptops, they are one of the best in the business.
However, you will need to bring your MacBook to your nearest Apple Store in order for it to be looked at by a professional technician. Most laptop manufacturers like Apple will have a dedicated service center. So it may not be likely to find any repair professionals outside of an Apple Store that would fix your MacBook.
Some laptop manufacturers other than Apple may have dedicated service centers themselves. Otherwise, the work may be done by a professional in your local area. Either way, laptop screen replacement costs may differ from one another.
Also, check to see if the Apple Limited Warranty is still intact. This will last a year for all of your products including your MacBook.
Is purchasing a new computer necessary?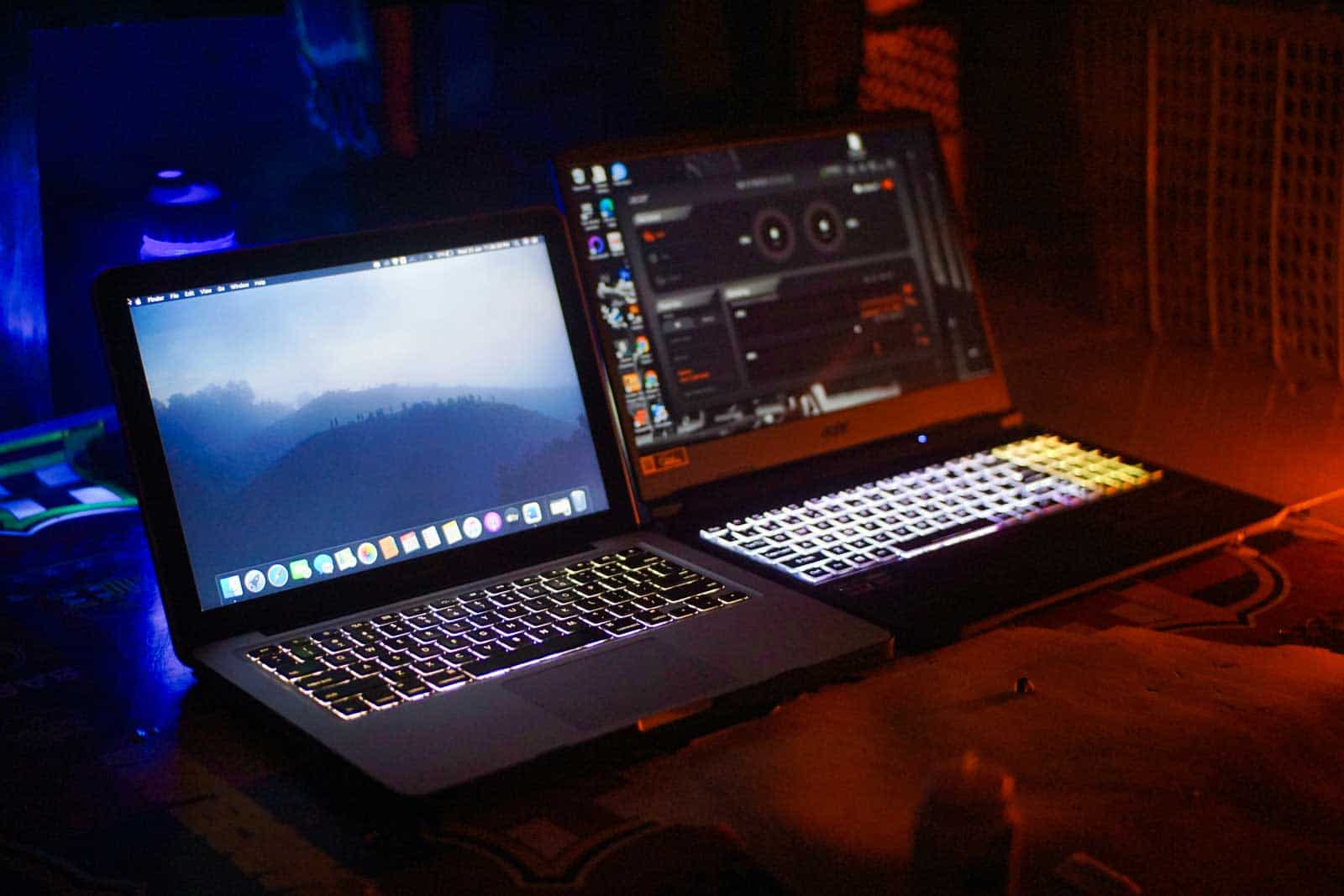 Replacing a computer outright may happen if the screen is damaged enough to a point where even a professional may not replace it. For this reason, a new laptop will be a good idea. That's when you can check out if one of the best-selling models for your favorite brand is right for you.
Also, it may help to check out some of the features it may have. Does it have good battery life? Are there any high-quality parts such as a ribbon cable replacement (in case it is needed)?
What sort of laptop issues may arise from this specific laptop in particular? There are some questions you may be asking in terms of which laptop will work best for you.
As always, you'll want to keep it within a certain budget range if you are price conscious. The price will depend on factors including the size and even the brands. Windows laptops will be a more budget friendly option compared to MacBooks.
Also, if you are a DIY kind of person, check the prices on replacement parts.
Next Steps
Want to join others who are creating the most amazing home offices and get more tips, tricks and hacks on how to make your home office the best it can be?
Join my brand new free private Facebook group, Home Office Hacks to connect with other home office hackers to make your space the best!