What are the advantages of using a standing desk as opposed to just staying seated at a standard desk?
Using a standing desks has numerous advantages.
Standing desk users benefit by reducing the risk of gaining weight by burning more calories while standing vs. sitting, lowering blood sugar levels, and other cardiovascular diseases and issues. Furthermore, there are several benefits regarding productivity, mood enhancement, and pain relief. A standing desk is a great solution if you face health challenges or just want to have an overall healthier approach to your work.
Standing desks are becoming increasingly popular because they offer several advantages over conventional seated desks.
It doesn't matter what type of standing desk it is either – whether you're using a desk converter on a standard desk, or you have a standing desk made with a fancy bamboo top.
This isn't anecdotal evidence either. The science behind the benefits of standing while working is firmly in place and we're going to go over the advantages of using a standing desk in detail below.
Here are ten of the benefits and advantages of using a standing desk.
Real quick before we get too far into this: if you want to get more great ideas for your home office and connect with other home office hackers to make your space the best join my free private Facebook group, Home Office Hacks here.
Benefits & Advantages of a Standing Desk
Do you spend too much time sitting at your desk? If yes, then a standing desk might be the solution for you.
The world changed so drastically in response to the COVID pandemic, and the economy is never going to be the same.
And a lot of that is a good thing.
And one of the many things we've learned about working from home is that using a standing desk is one of the best things you can do for your health and sense of wellbeing if you're working from home.
Simply put, a standing desk enables you to stand while working and the benefits are numerous.
Standing Reduces Chances of Gaining Weight
The best way to prevent weight gain is to eat healthy foods and exercise regularly.
But that doesn't mean that there aren't things that you can do to supplement those activities and to keep your metabolism burning!
Standing at your desk while working in your home office as opposed to sitting can burn more calories and help you grow in your healthy habits.
Standing while working at an adjustable sit-stand desk will help you make your body stronger.
At first it can take a little time getting accustomed to standing for any period of time.
But as you continue to stand while working your body starts to use muscles actively that were in passive mode when you were sitting.
Standing is good for your core trunk muscles for instance.
Just the act of standing engages your lower back muscles as well as your abdominal muscles as opposed to when you're sitting when those muscle groups are either in a neutral or passive state.
And a stronger core is great for expanding into other kinds of exercise too, especially if you've spent a lot of time being inactive or sedentary.
By burning more calories, which we'll talk more about in a minute below, and using muscles you wouldn't otherwise be using, you reduce your chances of gaining unnecessary weight.
To be clear, if you're not used to standing for extended periods and you just got a new standing desk, you should ease your way into it, or you could end up quite sore with back pain or foot pain, or worse, hurting yourself.
If you're not accustomed to physical activity it's better to alternate your standing periods and seated periods and work your way up to longer periods of standing.
Start with your first standing session as a brief one, just so you can get the feel for it. Then pace yourself and increase the time you stand as you're able.
Using a Standing Desk May Lower Blood Sugar Levels
Did you know that sumo wrestlers will typically take a nap after eating a large meal?
The reason for this is because the body is more likely to store the calories as fat and increase weight gain as opposed to when they're active after eating.
What does this have to do with using a standing desk?
The more time you spend sedentary (not moving around) and the more you sit the slower you burn calories and therefore the worse it is for your health, especially in times just after having a meal.
So sliding up to your desk after lunch in your comfy chair can be detrimental to your health because the scientific evidence points is in favor of standing as opposed to sitting.
According to Diabetologia, the Journal of the European Association for the Study of Diabetes, sedentary behavior has been shown to be related to several negative health outcomes including type 2 diabetes, heart failure, stroke, coronary artery disease (CAD), hypertension (high blood pressure), and several other problems.
Generally speaking, after having eaten your blood sugar level will increase. And the more that your blood sugar levels increase, the harder it is on your health.
And standing instead of sitting can help reduce blood sugar spikes according to a study published in the National Library of Medicine.
By standing for 185 minutes after lunch researchers saw a 43% decrease in the blood sugar spike as opposed to being seated during the same time frame.
That doesn't mean that you need to stand for 3 hours to get the benefits though!
Another study saw a decrease of 11.1% in blood sugar spike by alternating between standing and sitting in 30-minute cycles.
Standing While Working May Lower Your Risk of Cardiovascular Disease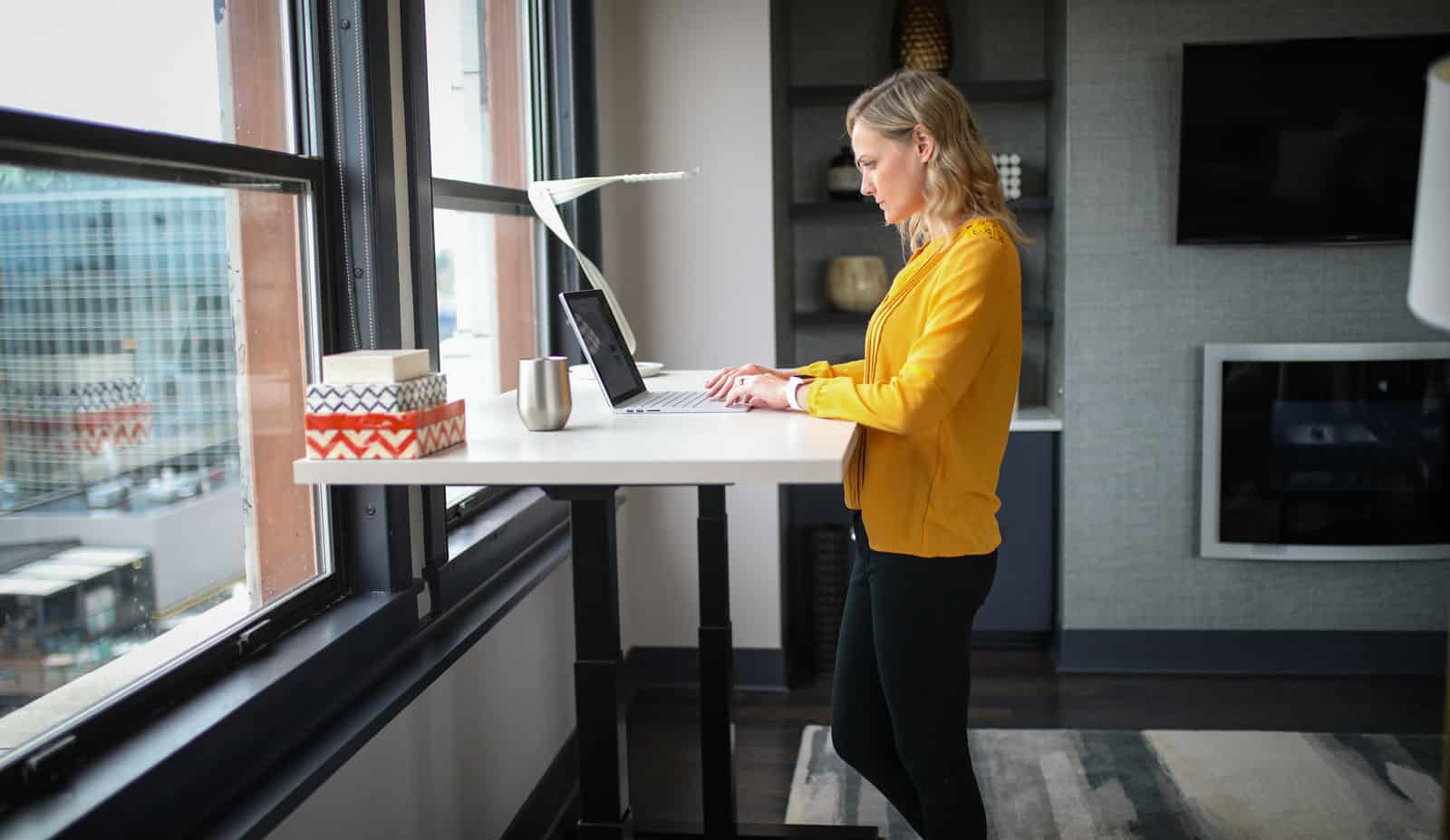 A famous study from the 1950s showed that bus drivers in the London bus system who sat behind the wheel for long periods of time were at greater risk of developing cardiovascular diseases than those who stood up most of the day.
Since then, several other studies only continue support the results of that original study.
According to a study published by the European Heart Journal standing while working lowers blood sugar, cholesterol and weight which lowers the risk for cardiovascular & metabolic diseases.
Prolonged sitting is virtually toxic to your health.
According to another study, prolonged periods of inactivity are so bad for you that even exercise may not be able to overcome the negative effects.
"One hour of daily physical exercise cannot compensate the negative effects of inactivity on insulin level and plasma lipids if the rest of the day is spent sitting. Reducing inactivity by increasing the time spent walking/standing is more effective than one hour of physical exercise, when energy expenditure is kept constant."
Standing Desks Help To Reduce & Eliminate Back Pain
If you've ever spent prolonged periods of time sitting at your desk, you have probably noticed the sensation that you start to squirm around as you become more uncomfortable during the course of the day.
Then what starts as discomfort becomes outright pain and you reach for the bottle of Advil in your desk so you can focus on something other than your back hurting.
This kind of discomfort is common to people who spend long hours at their desks every day.
But did you know that standing while you work can reduce your back pain?
And once again, science is on the side of standing.
A study published by the CDC and Preventing Chronic Disease found that when sitting is reduced, back and neck pain are reduced.
By using a sit-stand desk where workers could alternate between periods of standing and sitting they were able to see some clear benefits when periods of sitting were reduced.
Back and neck pain was reduced by 54% during a four week period when sitting time was reduced by 66 minutes per day and study participants reported improved moods as well.
What's even more telling is that once standing was eliminated virtually all gains in terms of comfort and mood were lost during the two weeks following.
So switching to a sit-stand desk can be a huge benefit in just being comfortable while you're working in your home office.
Standing Desks May Help Improve Energy Levels And Mood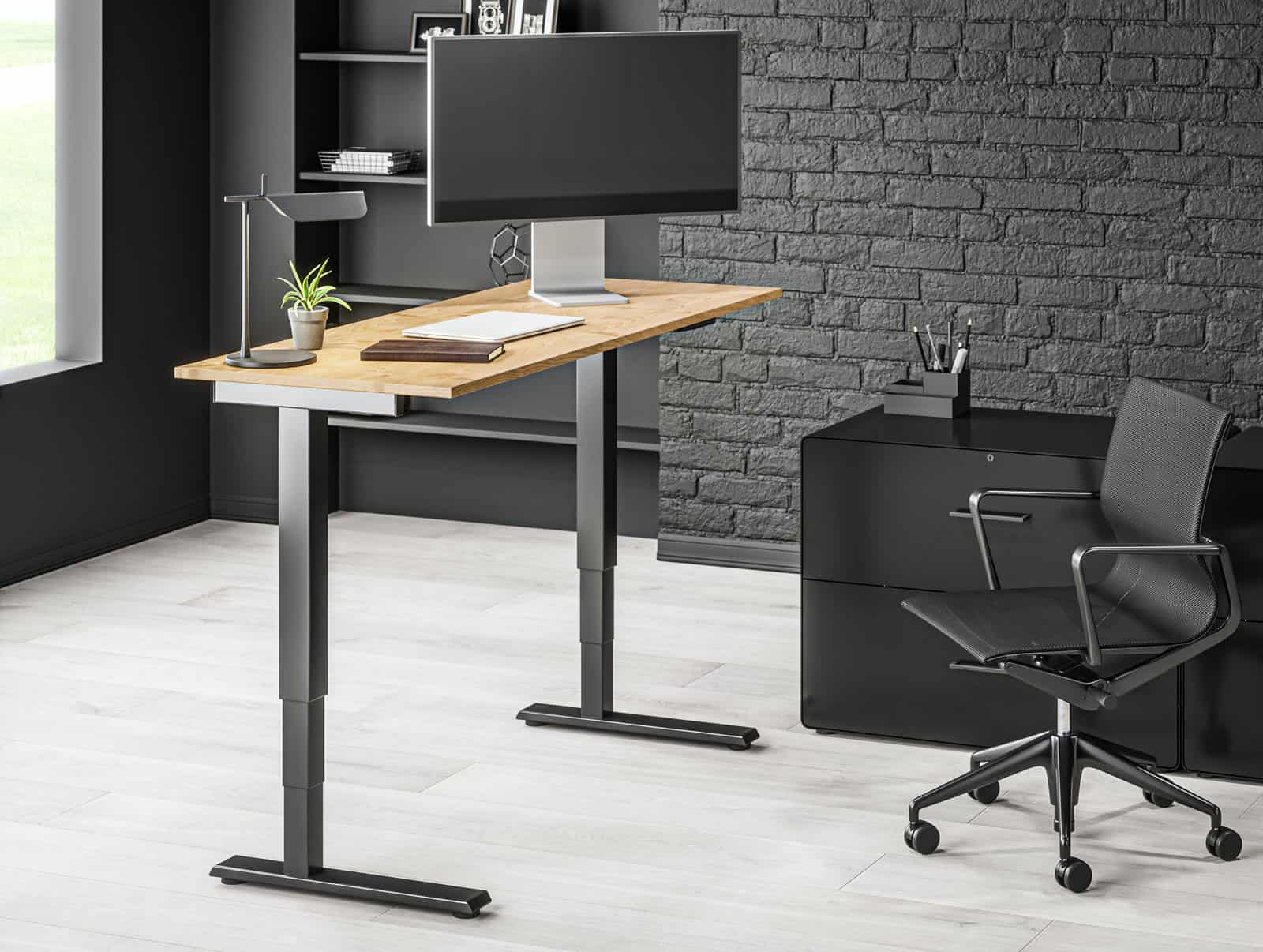 I touched on it in the previous point, but want to be clear:
Using a standing desk can help improve your mood and energy levels.
Didn't know that a standing desk can aid in your mental health too, did you?
It's true.
When you're struggling with pain from sitting too long it's hard to be in a good mood anyway.
At least until that Advil or Tylenol kick in.
However, just the act of standing can help improve your levels of energy and your overall mood when compared to sitting.
The same study mentioned above about reducing back pain also makes note of the improved mood and feelings of well-being experienced by participants.
Standing at your desk while working can decrease the level of stress you perceive and fatigue you may feel while helping you feel better overall.
Prolonged periods of inactivity or being sedentary are linked to depression and anxiety too, so it should come as no surprise that increasing your activity, even if by standing while working, can help offset that.
Standing Desks Might Even Make You More Productive
Those who stand while they work report feeling more accomplished and like they're getting more things done standing instead of sitting while they work.
And the science bears that out.
A study seeking to quantify the increased productivity claimed by standing desk users and advocates measured the typing skills of people typing while seated vs. while standing and found that there was no significant difference in terms of typing speeds in one position over the other.
Furthermore, it found that using a standing desk while working reduced the number of musculoskeletal complaints by study participants, essentially meaning they were more comfortable.
But when you combine the fact that you're not confronted with any kind of musculoskeletal restrictions when standing vs. sitting, and the reported overall enhanced mood and energy levels, it should come as no surprise that standing desk users report greater levels of productivity and performance while standing vs. sitting.
Standing Just Might Help You Live Longer
Because of the increase in activity and other physiological benefits that come with standing while working, the possibility of actually having a longer, healthier life is quite real.
Because standing reduces the amount of sedentary time, the benefits are plentiful.
The state of being sedentary or inactive has such a high correlation with type 2 diabetes and heart disease, it shouldn't be a surprise for anyone that prolonged periods of sitting put you at a 49% greater risk of an early death than those who do not, according to a 2012 study on life expectancy.
Talk about a sobering fact!
If sitting for prolonged periods of time is that toxic to your body, it only makes sense that, if you've got a desk job like a programmer (like me), a graphic artist, an attorney, or any other profession that sees you for long periods of time behind a desk, that a standing desk is the way to go.
You Burn More Calories Standing Vs. Sitting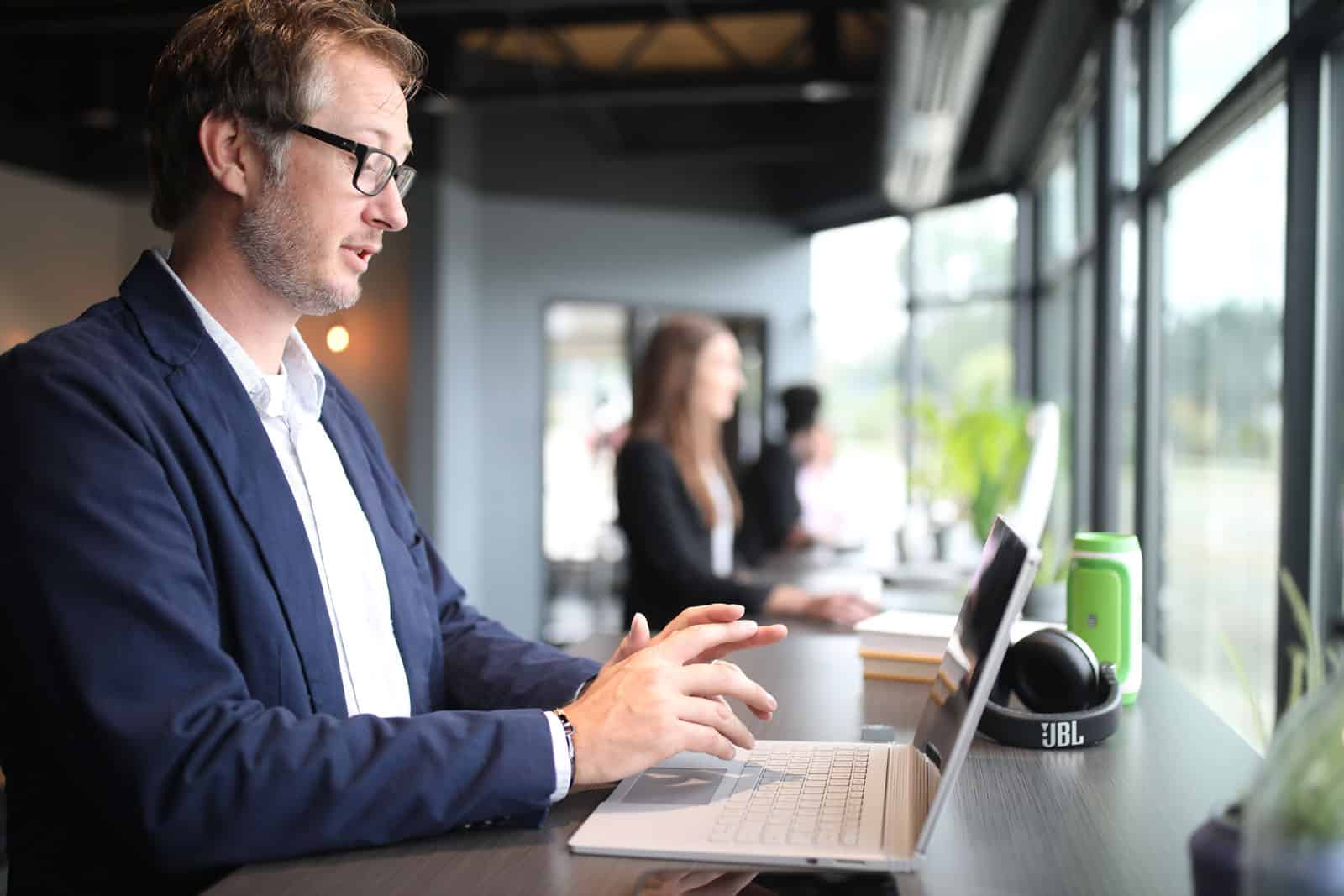 According to nutritionists and healthcare providers, creating a caloric deficit is the most simple and effective way to lose weight.
That simply means that you burn more calories than you ingest.
Calories come in everything from the foods we eat to those allegedly "healthy" sports drink we drink.
When you consume more calories than you burn you gain weight.
When you burn more calories than you consume you lose weight.
And if you stand at your desk while working, you actually burn more calories than you do by simply sitting.
According to medical journal Occupational & Environmental Medicine standing work, when compared to work done while sitting was responsible for burning 174 more calories than sitting in an afternoon.
That means that during the course of just one week you could potentially burn almost 1000 more calories just by standing instead of sitting.
Using A Standing Desk Can Help Improve Posture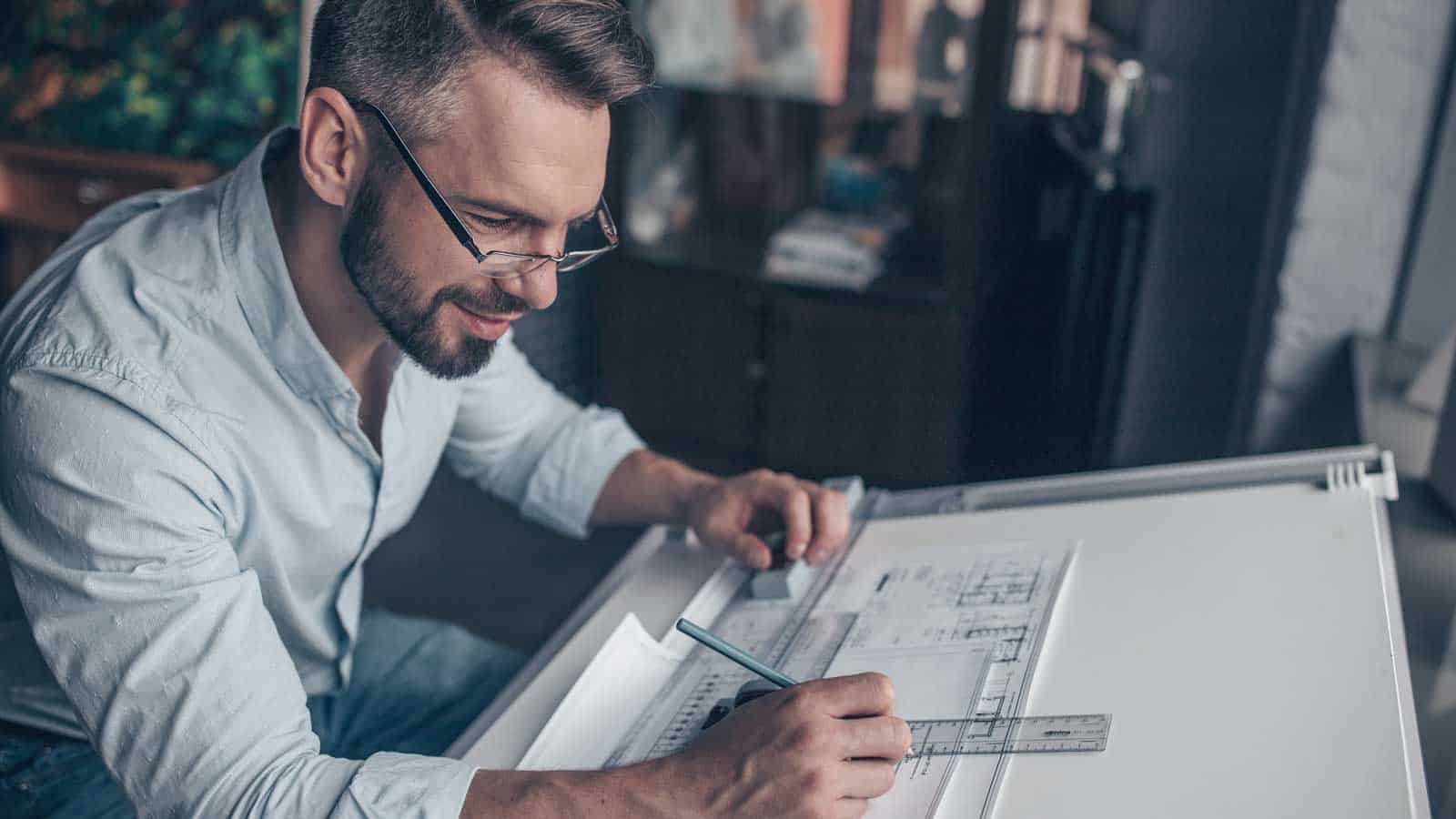 If you struggle with back pain, part of that is likely coming from poor posture from when you're slouching over your desk while working.
Our bodies weren't designed to sit at a desk, so having good posture instead of being stuck hunched over a keyboard, is important and a standing desk can help you with that.
Standing can help reduce your back pain, for sure, but it also means that you improve your posture.
By standing up straight, using an appropriately adjusted adjustable height desk, your posture seemingly improves automatically.
Your eyes are at the right level, your arms and elbows are at the appropriate angles, getting your shoulders back, and your back is straight, and not curled up into a knot in your chair.
Of course, if you don't get your desk height adjusted properly for you and your posture, it's not going to help at all.
But when you've got it set up appropriately, it makes correcting your posture easier.
Using an anti-fatigue mat while standing will help absorb shock and make it easier on your legs while you're getting used to standing.
Using A Standing Desk Keeps Circulation Moving
Standing desks are great for circulation because they encourage people to get up and be in a more active position and for longer periods of time.
Being in an active position for longer periods of time will help you get your blood flowing more as it's a much more natural position for your body.
Vascular function is impaired after 6 hours sitting at a desk.
Not good.
What's worse is that each additional hour spent sitting increases the risk of cardiovascular disease by an additional 0.2% according to this study from the International Journal of Obesity.
Standing for at least two hours a day can be beneficial because it helps improve circulation, increases blood flow, and reduces the risk of blood clotting.
A standing desk is a great way to negate the effects of prolonged inactivity due to sitting.
Next Steps
The benefits to using a standing desk should convince you that you need one for your home office.
There's just too much to gain in terms of positive effects, and too much to lose in terms of giving in to a sedentary lifestyle that's all to easy to get sucked into when you're working from home or have a desk-based job.
Want to join others who are creating the most amazing home offices and get more tips, tricks and hacks on how to make your home office the best it can be?
Join my brand new free private Facebook group, Home Office Hacks to connect with other home office hackers to make your space the best!