Keyboard ping can be annoying and frustrating. It's especially true when you're trying to get used to a new mechanical keyboard.
Does keyboard ping ever go away? Can you get rid of the spring ping sound from your expensive keyboard?
Yes, you can get rid of keyboard ping or at least reduce it substantially. For some keyboards and switches the pinging sound will reduce over time. For others it will likely never go away, and could be a symptom of a manufacturer's defect. 
Metallic pinging sounds coming from your mechanical keyboard are coming from your key switches, the materials your keyboard is made from, like metal plates, and the way they're designed to operate.
I'm showing you the best ways to do that below.
But to get to the bottom of this we first have to find out, why does your keyboard ping in the first place?
By the way – before we get too far into it here, if you want to get more great ideas for your gaming room or home office and want to connect with other home office hackers to make your space the best join my free private Facebook group, Battle Station Setup here.
What Causes Your Mechanical Keyboard To Ping?
Mechanical keyboards take some getting used to, especially if you've never used one before.
Users report that most mechanical keyboards ping, at least to some extent.
Each key on your keyboard is operated by mechanical switches that contain several moving pieces, one of which is a metal spring.
When you depress the keys when you're typing it will cause these springs to move and the action can cause them to ring out.
The aluminum plate positioning board rests on top of the inner workings of your case and can also resonate when keys are pressed.
Especially if you combine that with a metal case, if that's what you have, and you can end up with the unpleasant sound of the metal parts of your keys resonating audibly and it can be annoying and frustrating to deal with.
Some switches are just going to ping
It doesn't matter type of switches you're using: Cherry switches, Gateron switches, Kailh switches, Razer, Logitech, or Romer-G switches, sometimes they're just going to ping.
Cherry MX Clear switches are known to ping. They've got a reputation for being resonant.
Romer-G switches are also known to ping too.
The fact is that most mechanical keyboard enthusiasts like the sounds their keyboards like. All that audible and tactile feedback is music to their ears!
Your keyboard case design could be part of the problem
If you're using a metal case and a metal plate positioning board inside your keyboard, that just means you've got more resonant material than those made from plastic.
That's going to add to the resonance of your keyboard.
And since the metal plate positioning board is in contact with everything else, it's going to amplify the spring ping sound as well.
Sometimes it's a manufacturing defect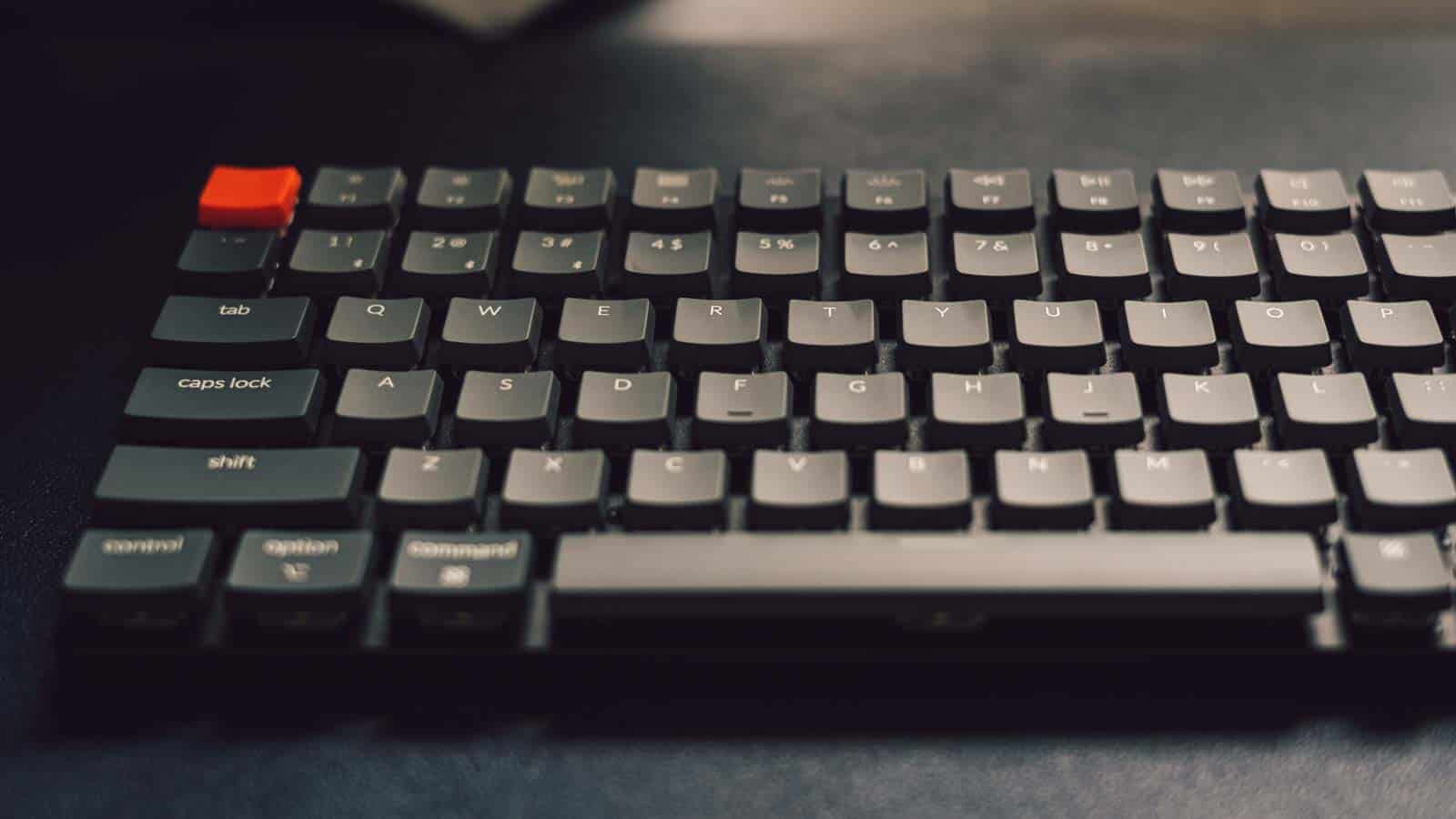 Manufacturing defects can cause spring ping too.
Keyboard manufacturers do their best to make sure that defects don't happen, but sometimes it happens.
It could be the design of the aluminum case, the engineering, the key switch, or any number of other things.
For example, Cherry MX's blue switch has been reported to have some concerning quality control issues from time to time. (It's also a complicated tactile switch!)
The bottom line is that spring ping isn't designed into the functionality of the keyboard and shouldn't be present.
Can You Fix Mechanical Keyboard Ping?
But what if you're one of those people that does not enjoy all that metallic feedback – can it be fixed?
Yes, there are ways to fix the problem.
There are a few different methods you can use to stop the ping sound coming from your mechanical keyboard.
Fixing Mechanical Keyboards That Ping
Some of these fixes are super simple while others will require additional time and tools to get in place.
That said, the solutions provided below will definitely address the keyboard ping issue you're facing in one way or another.
Whether you're a veteran mechanical keyboard user or someone who's just purchased their first one there's a solution for you below.
So choose the one that's right for you – or use a couple of them in combination with one another – and makes the most sense for your situation.
Lay your keyboard flat on your desk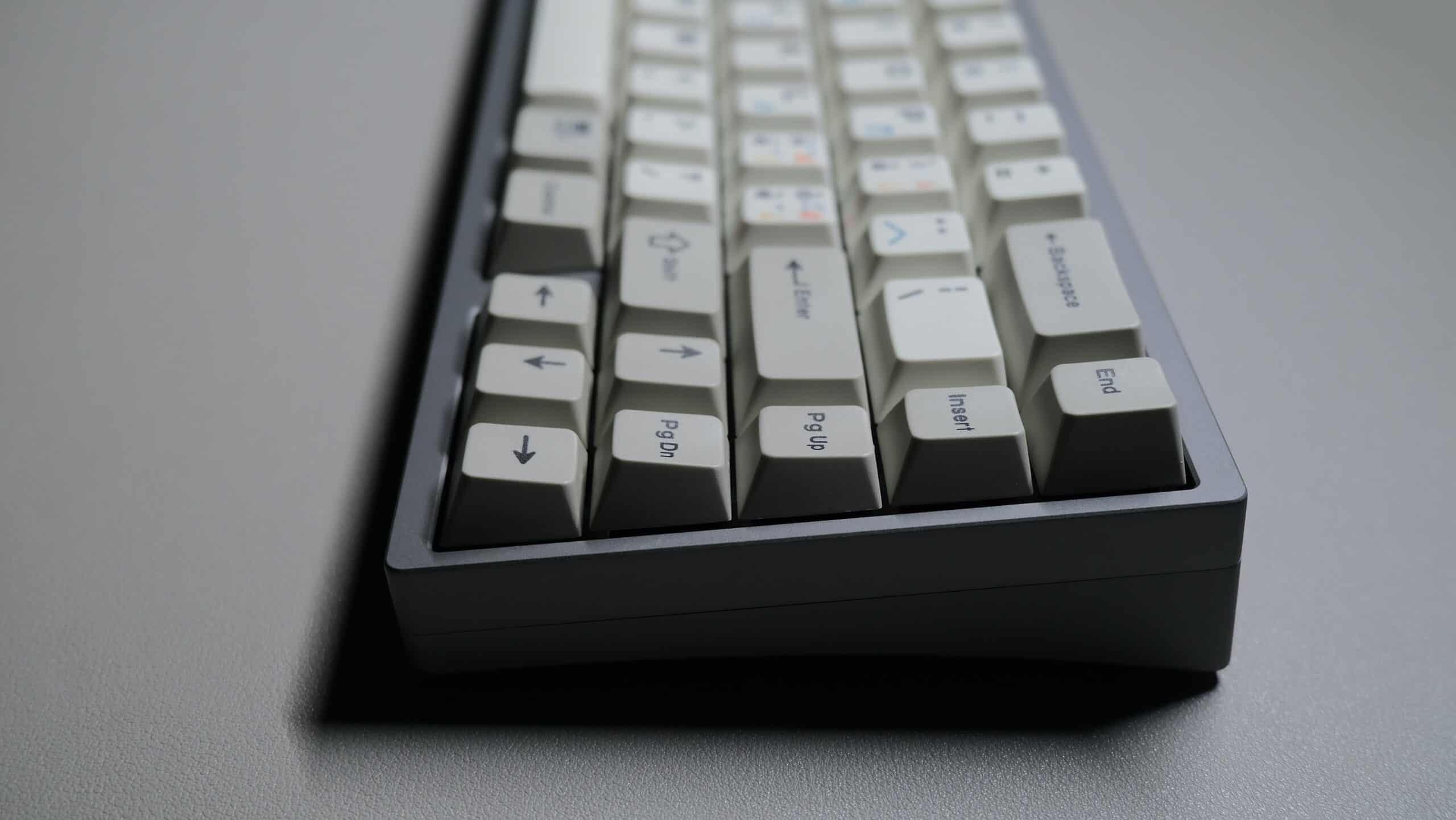 It's always best to start by attempting the simplest solution to the problem so if your keyboard has feet and you've got it elevated, then simply lay it down flat on your desk.
This will increase the contact between your keyboard and your desktop surface and can help dampen the vibrations and make it less noticeable.
Use a keyboard pad under your keyboard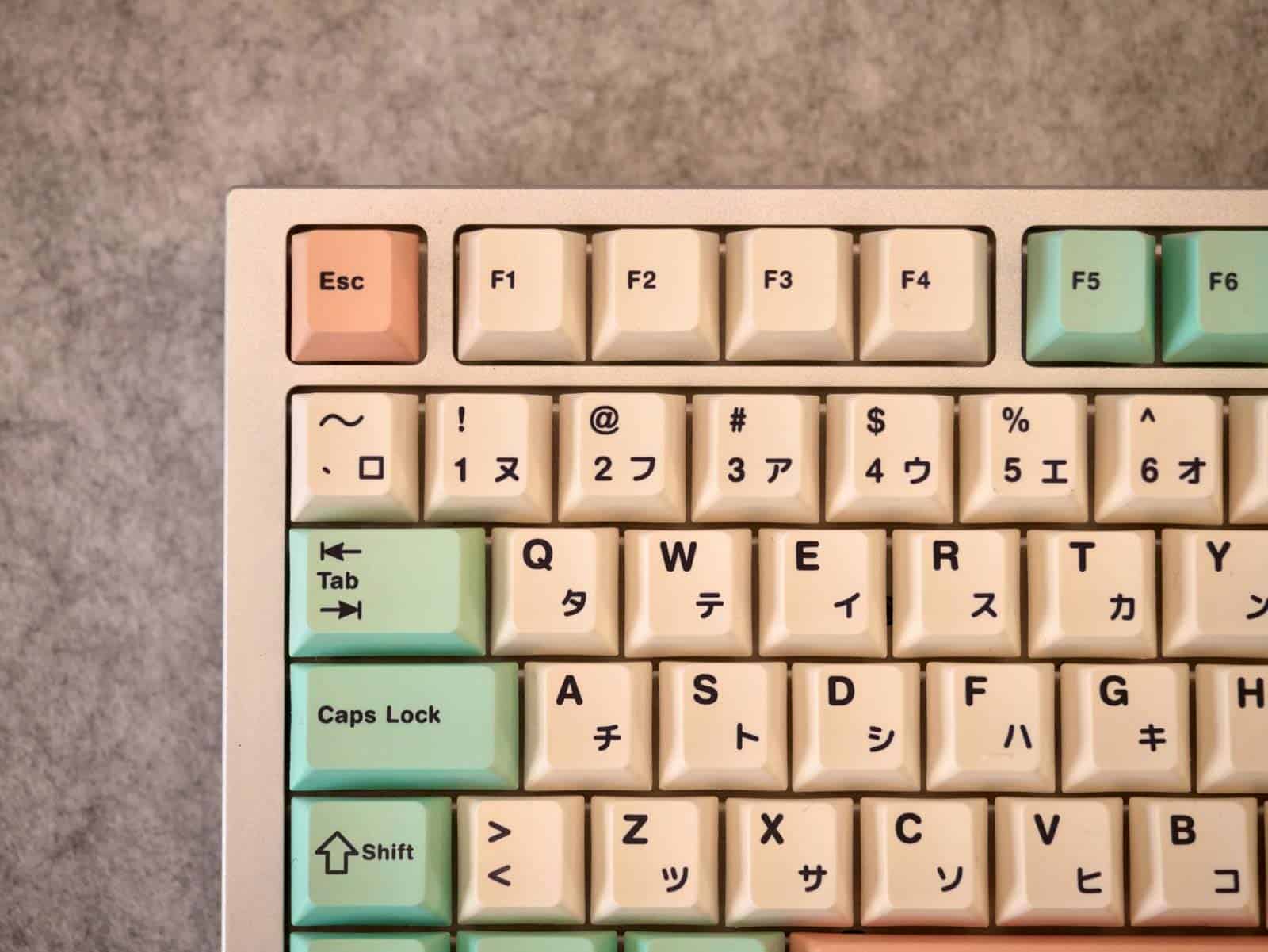 When your desktop material is made of a resonant material like wood, it's common for that desk to accentuate the noises coming from your keyboard.
To combat that, you can get a sound-dampening desk pad to place underneath your mechanical keyboard to help absorb that sound.
These desk pads look amazing and really do a good job of dampening sounds.
You can see several mechanical keyboard users and how they're using desk pads and mats in our series of home office setup tours.
Use a rubber dampening pad on your key switches
Rubber dampening pads are basically little rubber o-rings that fit on the stem under each key.
There are also switch pads that you can use that many mechanical keyboard users have found really helpful.
They're great for reducing the sound of each keystroke.
Keep in mind that adding these o-ring dampeners will also have a small affect on how your keyboard feels.
You may like this new tactile sensation as your keys are likely to feel a little bit more squishy (a technical term).
Use a keyboard tray liner
A keyboard tray liner is another fantastic option.
These are thin sheets of dampening material that fit inside your keyboard tray under the PCB (printed circuit board) that will absorb the sounds throughout your entire keyboard.
This could be a dampening foam material designed specifically for use in mechanical keyboards, it could be craft foam from other hobbies or projects, EVA foam easily trimmed to fit with a craft knife, or even bitumen used in construction for its gel-like properties.
One of the most popular liners used in mechanical keyboards is Sorbotane foam.
It's designed specifically for acoustic and vibration absorption and is an excellent solution.
It's also a little pricey.
An alternative to Sorbotane is called Decidamp.
Decidamp is another construction material that you can use, but it's a little harder to get a hold of a quantity that will work for your small application.
Keep in mind, some third party aluminum cases actually come with a liner included if you're building a custom keyboard.
Get a silencer for your case
Using a
foam silencer pad inside your keyboard is a fantastic and simple way to reduce vibrations and sound coming from within your mechanical keyboard.
A silencer is a piece of foam dampening material that fits between your metal plate and your PCB and can eliminate not only the spring ping sound, but also the hollow, cavernous sound that can sometimes be present in enclosed cases.
A good quality silencer will block out almost all of the sound from your mechanical keyboard.
You'll need to buy a silencer that has been tested and approved for use on your specific brand of keyboard.
Try a different switch type
If you've got a hot-swappable keyboard, another solution is to try a different switch type. A hot-swappable keyboard is a keyboard is designed to change out keycaps and switches by using a switch puller tool without having to solder and desolder them from the PCB.
If you find that you really dislike the sound of your current mechanical keyboard, then a different mechanical switch could be the solution.
Just as some mechanical switches are known to ping, like those mentioned before, others like Cherry Silent Black switches are known to be buttery smooth and quiet.
Lube the ends of your springs
Lube the springs in your switches and rotate them. This helps to eliminate friction between the spring and the rest of the mechanism, plus the presence of the grease will absorb some of the vibration.
Remember that mechanical keyboards are wildly different than membrane keyboards, and may occasionally need maintenance work done.
For linear switches, the standard recommendation is
Krytoxin 205; for tactile switches, the standard recommendation would be
Sometimes, just rotating the springs a bit will eliminate the ping altogether.
This is an in-depth process because you'll actually be disassembling your keyboard to get the lubricant applied to your switches.
Many mechanical keyboards these days are hot-swappable keyboards, but not all of them are, so make sure that you know what you have before you start pulling your keycaps and switches off!
Don't worry about it
Finally, if none of these solutions work for you, then don't sweat it.
Admittedly, this is an odd solution, but bear with me.
So many mechanical keyboard users have pointed out that using one is a special kind of experience, and you just need to get used to it.
Get a different keyboard
If you've tried everything, the spring sound is driving you crazy and you're still not satisfied, it could be time to get a different keyboard.
There are plenty of mechanical keyboards available today made from all kinds of materials and it could just be that the issue is related to a combination of the switches used and the quality of the manufacture of your keyboard.
By getting a different keyboard and choosing your keycaps and switches carefully, you won't have to worry about the pings.
Will Any Of These Methods Void My Warranty?
Any of the steps that involve removing or replacing keycaps, adding pieces of dampening foam, or actually getting inside your keyboard case could void your warranty.
Before you take any of those steps I highly recommend reading the warranty material provided by your keyboard manufacturer so that you're clear on what constitutes an act that would void your warranty.
Other steps like using a desk mat or laying your keyboard flat on your desk don't have any affect on your warranty so there's nothing to worry about there.
Next Steps
Want to join others who are creating the most amazing home offices and get more tips, tricks and hacks on how to make your home office the best it can be?
Join my brand new free private Facebook group,Battle Station Setup to connect with other home office hackers to make your space the best!