Seriously, why are standing desks so expensive?
Adjustable standing desks are more expensive for several reasons: the quality of the materials, the quality and type of desktop surface, the research and implementation of ergonomic design, the electric motor, along with the huge increase in demand all factor into the desk cost.
So at this point, you're probably wondering: is an adjustable height desk is worth the money?
Are the advantages of using a standing desk worth the investment?
The good news is that there are all kinds of different types of standing desks available on the market today and something to fit every budget.
But there are some easy pitfalls that can end up costing you more in the long run.
So keep reading, I'm going to explain the costs of standing desks, why you need a standing desk regardless of the cost, and the pros and cones of each element.
By the way – before we get too far into it here, if you want to get more great ideas for your gaming room or home office and want to connect with other home office hackers to make your space the best join my free private Facebook group, Home Office Hacks here.
Why are Standing Desks so Expensive?
It isn't difficult to understand the appeal of a standing desk.
Standing desks have become increasingly popular because they're good for both your body and your mind. But adjustable height desks are a relatively new concept in office furniture. In fact, they weren't even around until the early 2000's. However, since then they have become very popular among businesses and individuals alike.
But why do they cost so much more than standard desks?
The materials that a standing desk is made from is a primary reason why they're more expensive than other types of desks.
This is because, when manufacturing an adjustable desk, it requires that specific kinds of materials are used and a specific type of construction is needed. Adjustable desks have a distinctly ergonomic approach, which requires special engineering so that the user can repetitively raise and lower a desktop  surface –  all features that are unique to a standing desk.
Let's talk about what each of these things mean.
Quality of Design Materials
You've probably heard the old saying, "you get what you pay for". That's never been more true when it comes to a standing desk.
Here's another one:
"If you think it's expensive to hire a professional to do the job, wait until you hire an amateur." — Red Adair
Here's the deal:
Buying a cheap desk is going to cost you twice as much because you'll have to buy another one when the cheap on fails.
Here's an example:
Say you find a cheap desk online somewhere instead of buying the Autonomous.ai desk for $499. You buy that cheap desk and as soon as you put it together, you realize that it's not anywhere near the quality you thought it was.
You get used to the idea of moving up and down as you make it through your day and start to raise your desk often so you can sit and stand alternately while you work.
One day your adjustable standing desk just quits.
You're stuck halfway between raising and lowering and can't adjust it.
So you call the manufacturer.
But for whatever reason the manufacturer blames you and how you put it together, or that you put too much weight on it, etc. so they say it's not covered and there is no other warranty.
Now, you need another desk, and fast, because the one you bought quit. So you buy another cheap one.
And the cycle goes on.
You've lost time, been frustrated, lost productivity, and even lost work time all because of a cheap desk that turned out to be a bad purchase.
Instead you could have bought the higher-quality desk to begin with and saved yourself all that time and headache.
There's no need to do things twice, or buy things twice.
And that's exactly what happens when you go the cheap route.
The quality of the metal, the quality of the motor, the quality of the fasteners – all of it – is better when you get a higher quality standing desk.
Cost Of Desktop Material
Walnut is a popular choice for desktop material for many people. Bamboo is another popular choice. So are mahogany and ash wood surfaces.Real solid wood surfaces like these aren't cheap by any means.
Sure, you can get laminate if you'd like to save on the cost, but it won't feel like a real wood walnut surface will.
Here's another problem with laminate desktop surfaces:
The wood used in making these desktops is almost always of either particle board or MDF wood.
Particle board is an engineered wood product created from wood chips and pressed into form when combined with a binding agent.
Don't know MDF wood is?
MDF stands for medium-density fiberboard which is a low-grade wood product that's created from left-over wood pieces combined with wax and resign binders and again, pressed into form.
These engineered woods are coated with a veneer and thus much cheaper across the board.
Neither of these is as high-quality as real wood.
There's nothing wrong with either of those engineered wood products. They're used everywhere and in everything from furniture to industrial construction applications.
The point is that they don't feel like, or endure like, real wood does.
Electric Motor For Adjusting the Desk Height
One of the biggest expenses for sit-stand desks are expensive is the motor for adjusting the height of the desk.
The motor for your sit-stand desk is usually powered by electricity and easily moves your desk up and down.
You want to have a good motor here because you don't want your desk motor burning out on you after just a year or two of usage.
And you need enough power in the desk to be able to lift reasonably heavy loads.
High quality desks routinely are able to lift 250 lbs (~113 kg) and you should look to that as a minimum load your desk should be able to lift.
Think about it:
Your adjustable standing desk needs to be able to lift:
Your monitor or monitors
Your peripherals like your keyboard
Your computer
Your desk speakers
Any books or reference materials you have on your desk
Those numbers add up fast. And you want a strong motor to be able to lift those things. You don't want to be approaching the maximum lifting capacity with your adjustable desk – that just means that you're putting a lot of strain on your motor!
You want your motor to be able to easily handle whatever weight you need to lift.
Ergonomic Design Benefits
What are the ergonomic benefits of standing desk?
Manufacturers of electric standing desks invest time, energy and research into finding out how they can deliver the greatest benefits through their products.
They study how people interact with their products.
They examine how people use them and what features make them most effective.
They work hard to find ways to improve the design of their products.
So part of what you're paying for when you buy a standing desk is, at least in part, their expertise in  putting together an amazing desk.
And the ergonomic benefits are numerous.
An ergonomically designed standing desk helps to prevent repetitive task injuries from occurring like carpal tunnel syndrome, elbow pain, neck pain and more.
Injuries caused by poor ergonomics can lead to back pain, neck pain, carpal tunnel syndrome, repetitive strain injury, and even headaches. According to the National Institute for Occupational Safety and Health, these types of injuries cost employers $150 billion annually.
The main benefit is that you'll be sitting less while working and that's a really, really good thing.
Who doesn't want to reduce back pain and other issues related to long periods of sitting?
Using an ergonomically designed desk, your body has the potential to get stronger and healthier over time. This leads to better blood flow throughout your body, improved digestion and other positive effects.
Isn't that worth spending a little more on your desk?
It's kind of like your mattress – you spend up to one-third of your life sleeping on your mattress, so spending some extra cash on getting a good one makes sense.
Same thing goes for your desk.You spend hours every day behind your desk, getting a good one just makes good sense.
Huge Increase In Demand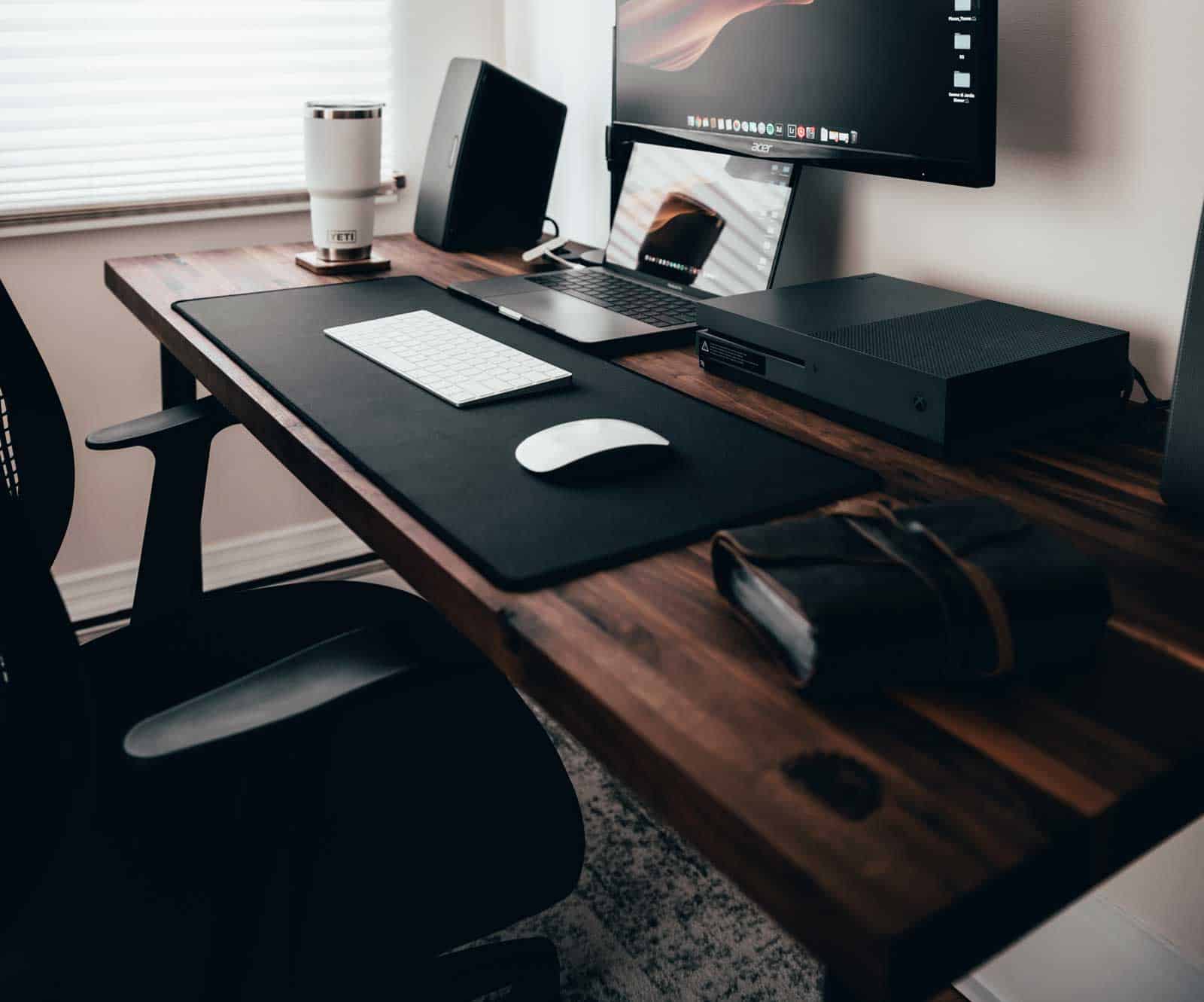 Standing desks have become incredibly popular, not only for their health benefits, but for their ability to help us be more productive and efficient in our work.
And with popularity comes increased demand.
And with increased demand comes increased prices.
These days so many are opting for standing desks because of the comfort levels and productivity boosts they provide.
And as more and more people understand the health and productivity benefits of alternating between sitting and standing while they work, especially since so many of us are doing it from our home office these days, the demand for standing desks has exploded.
2020 and the pandemic changed the way we work forever, and now there's no going back.
And thus, standing desk sales have increased significantly due to its benefits such as improved health and productivity.
If there's an increased demand for something — whether it's products or services — then price goes up.
We know that we all have different needs and preferences when it comes to our desks, but people no longer are willing just to deal with old-fashioned ways of working at standard desks.
The costs to our health are just too great.
Standing desks are just better overall for your body, and so many more people are health-conscious these days, more people want to change the way they work to benefit their health.
And as has been said before by many wise people, we don't live to work, we work to live.
Therefore, the huge increase in demand for standing desks has driven prices up.
What Should I Expect To Pay For A Standing Desk?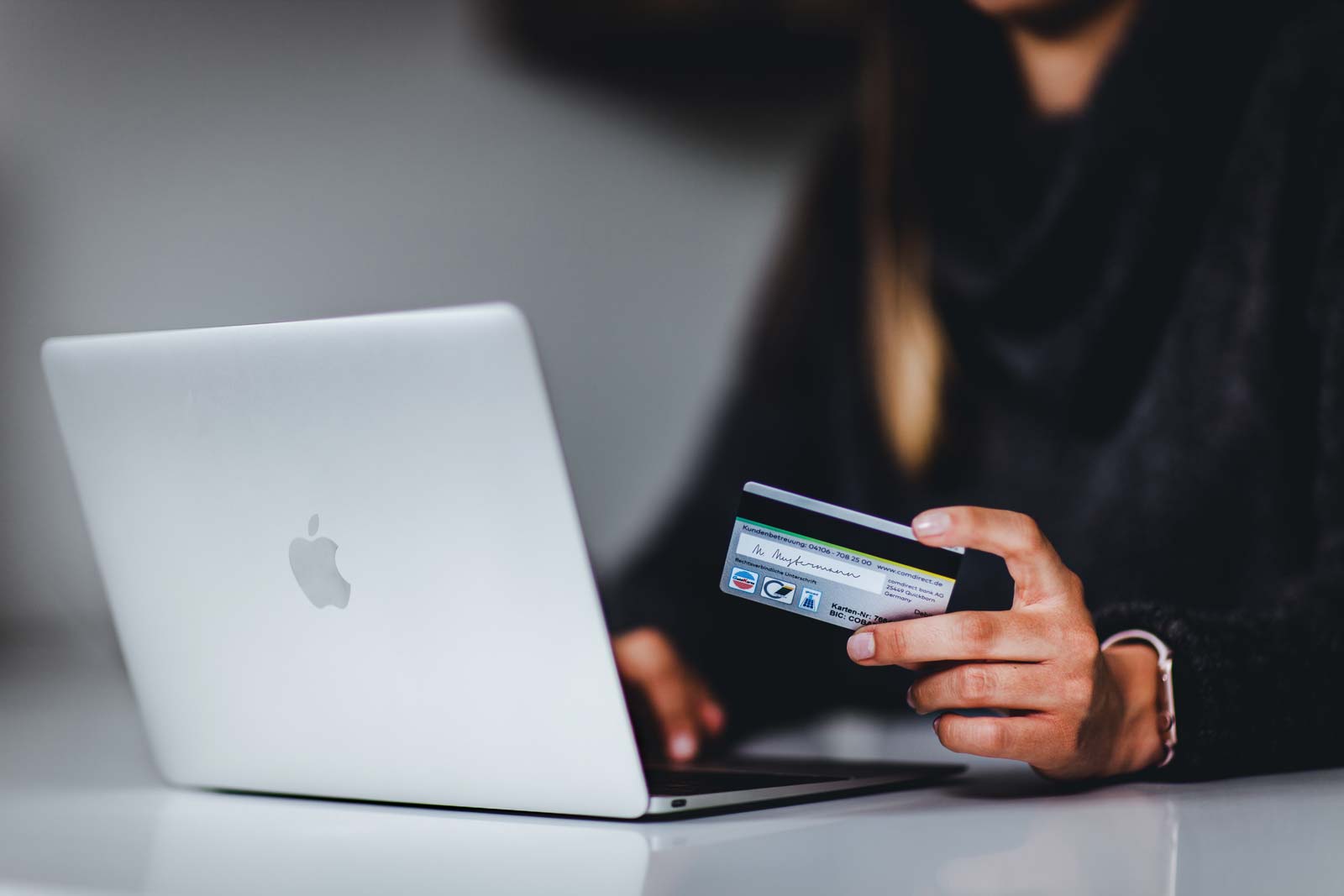 In my research to find my own standing desk (the Ikea Bekant desk), I've found a wide range of prices for standing desks.
Just like there is a wide range of build quality and material you can choose from so there is a wide range when it comes to what you pay.
From what I've seen, most people pay anywhere from $500-$1,000 for a quality standing desk.
That may seem high, but if you're looking for a quality standing desk that will last you years, you should expect to pay somewhere around that range.
Here are a few examples:
Are Standing Desks Worth It?
There should be no doubt left in your mind by this time that a quality standing desk is worth spending the money on.
The health benefits alone are worth paying the extra money.
And as you can see from the examples above, they don't even have to be all that expensive.You need to figure out what features you want, what materials and what kind of electric motor we need.
There are some premium options available that can be more expensive, but with that added cost comes a multitude of benefits.
Can I Use A Desk Converter Instead?
A lot of people use a desk converter instead of an expensive standing desk.
This works well if your budget is limited. There's no reason you couldn't use a desk converter so you can stand while you work.
Your workspace won't be as elegant or clutter-free as if you were using a dedicated desk. But maybe your workspace won't allow for that, and there's nothing wrong with that at all.
Desk converters can be great alternatives to purchasing an entirely new standing desk.
Next Steps
Want to join others who are creating the most amazing home offices and get more tips, tricks and hacks on how to make your home office the best it can be?
Join my brand new free private Facebook group,Home Office Hacks to connect with other home office hackers to make your space the best!