Is the computer desk you're using make you feel cramped? Are you starting to notice that your standard desk you bought from Office Depot is making you uncomfortable while you're working from home?
Desk height seems like it's probably the most boring topic in the world. Until you realize what effects it has on your health and life.
If your computer desk just doesn't feel right, it's not your fault.
So how tall is an office desk?
The average height of a computer desk is 29.5 inches or roughly .75 meters high. This height is suitable people with heights of 5 feet 8 inches (1.72 meters) to 6 feet tall (1.83 meters). 
But what if you're taller or shorter than that?
The average height of a computer desk isn't always the ideal height for a computer desk.
There are many factors that go into determining the ideal height of your computer desk.
This article will tell you exactly how tall the average computer desk is, and why it matters. It will also explain why you shouldn't just go out and buy any desk without knowing what you – specifically you – need first.
Real quick, before we get too far into it here, if you want to get more great ideas for your gaming room or home office and want to connect with other home office hackers to make your space the best join my free private Facebook group, Home Office Hacks here.
Why Desk Height Matters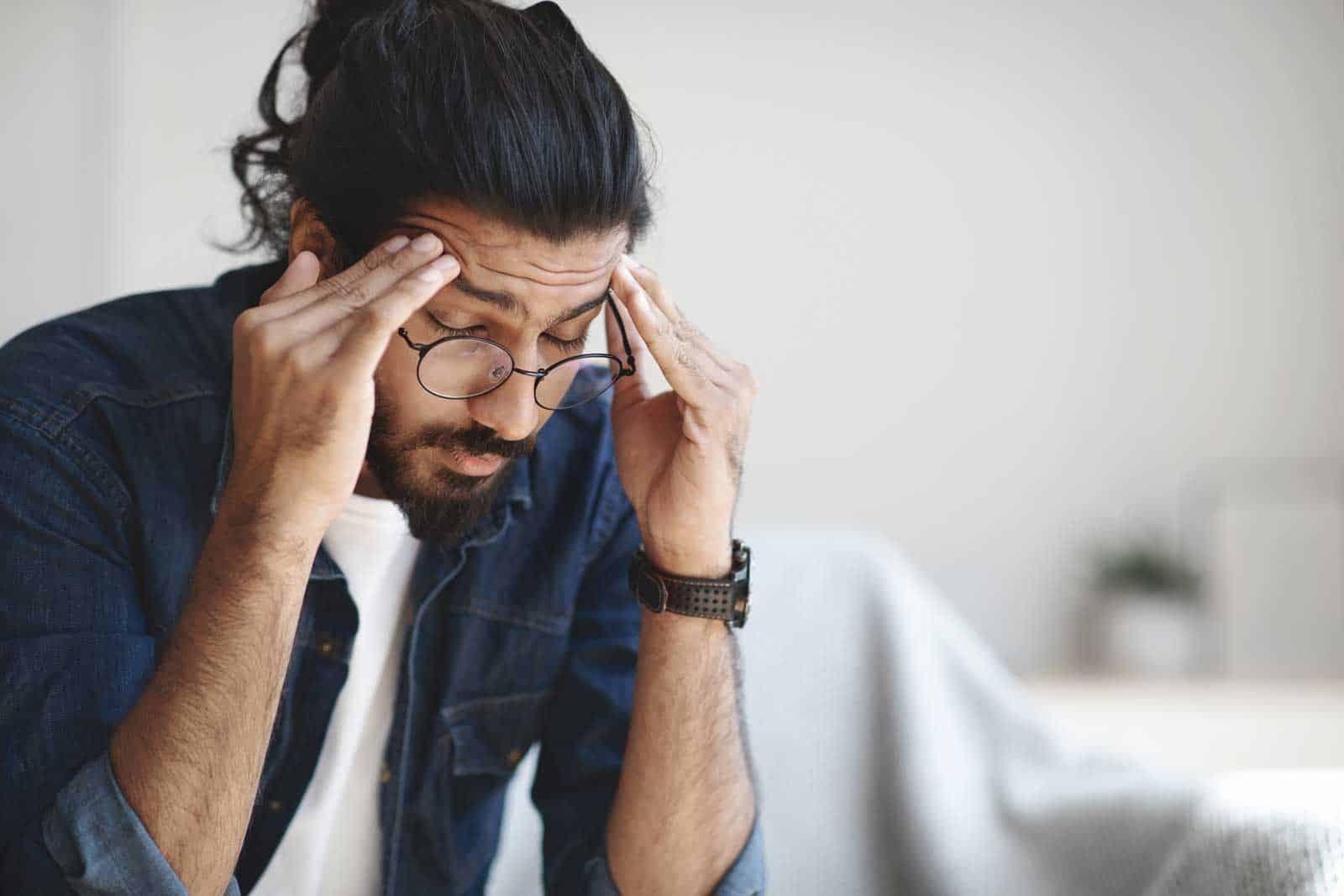 The height of the desk that where you spend so much time working, studying, or gaming is incredibly important to your overall health and wellbeing.
We need to take care of our bodies while using technology. Sitting correctly and having a correct desk height is very important. Using technology without taking proper care of our bodies can lead to serious health problems.
A comfortable home office chair adjusted to the proper height is also just as important. Sitting for too long without proper support can lead to bad posture. Poor posture may also lead to neck and shoulder problems and a litany of other health issues.
Ideally, computer desk heights should be adjusted to suit each person. A proper desk height can greatly improve your productivity. Your desk should be adjustable to fit your needs.
In reality, most offices, including most home offices, use standard non-adjustable desks.
The solution is to find the best adjustable standing desk for your work from home setup, or your gaming setup.
What Is The Best Ergonomic Desk Height?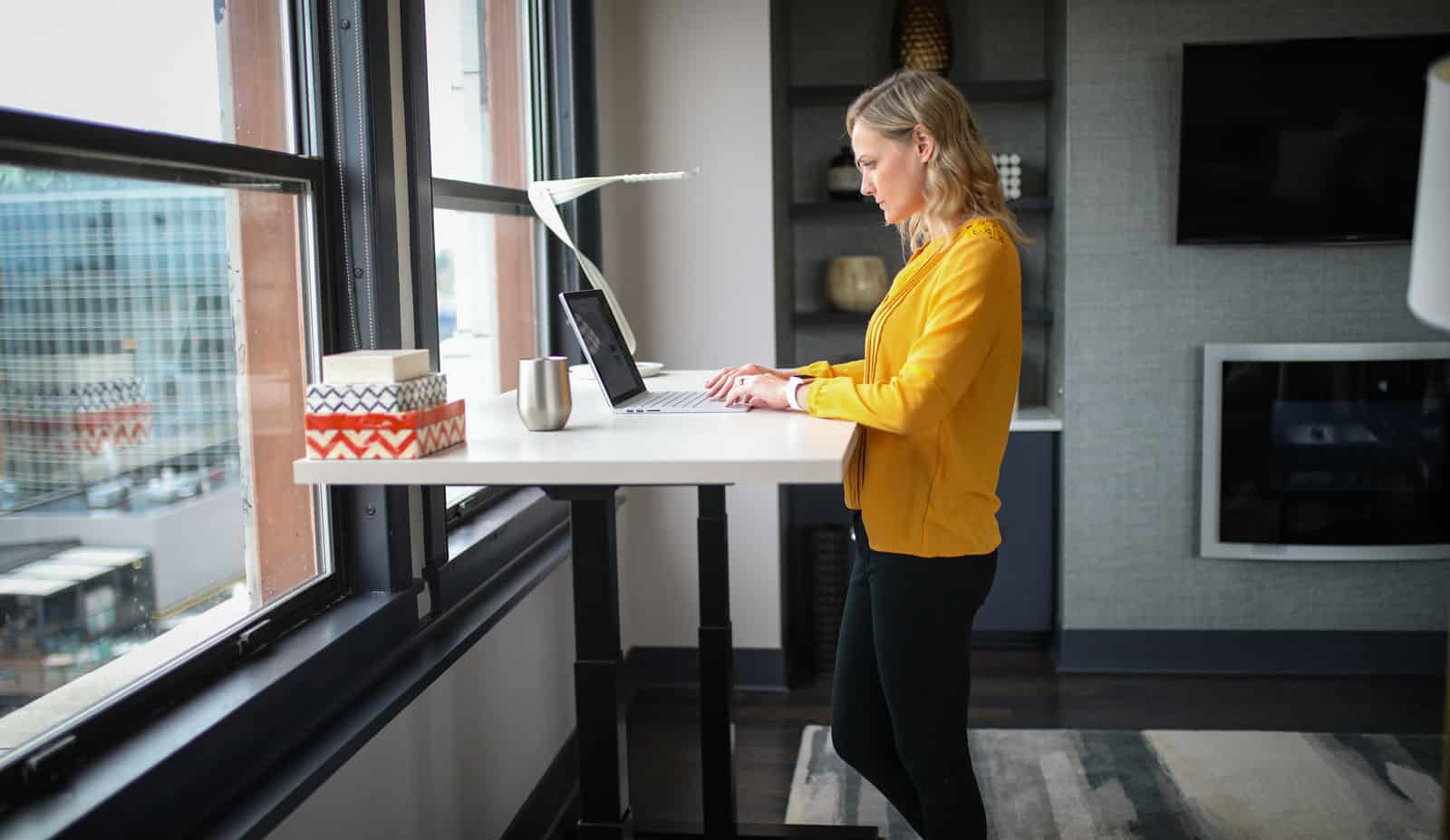 Desk height affects your productivity, energy level and your quality of work. You should consider several factors when choosing the right desk height. These include:
How Tall Are You?
Height is measured by how tall you stand on a flat surface, such as a floor or a desk. If you are over six feet tall, then you will want to choose a desk height that is higher than normal. For example, if you are five foot ten inches tall, you should aim for a desk height of about 31 inches.
If you are under six feet tall, a desk with a standard height of 29.5 inches or  .75 meters will fit well.
If you are under 5 feet 8 inches or 1.72 meters tall then you will need a desk that is 28 inches or lower, or have the capacity to be lowered.
If your desk isn't adjustable, then having a footrest under your desk to maintain proper ergonomic position while sitting at a standard height desk is essential.
Want to calculate the perfect desk height for you? Click here to use our desk height calculator.
Why Is Desk Height Important?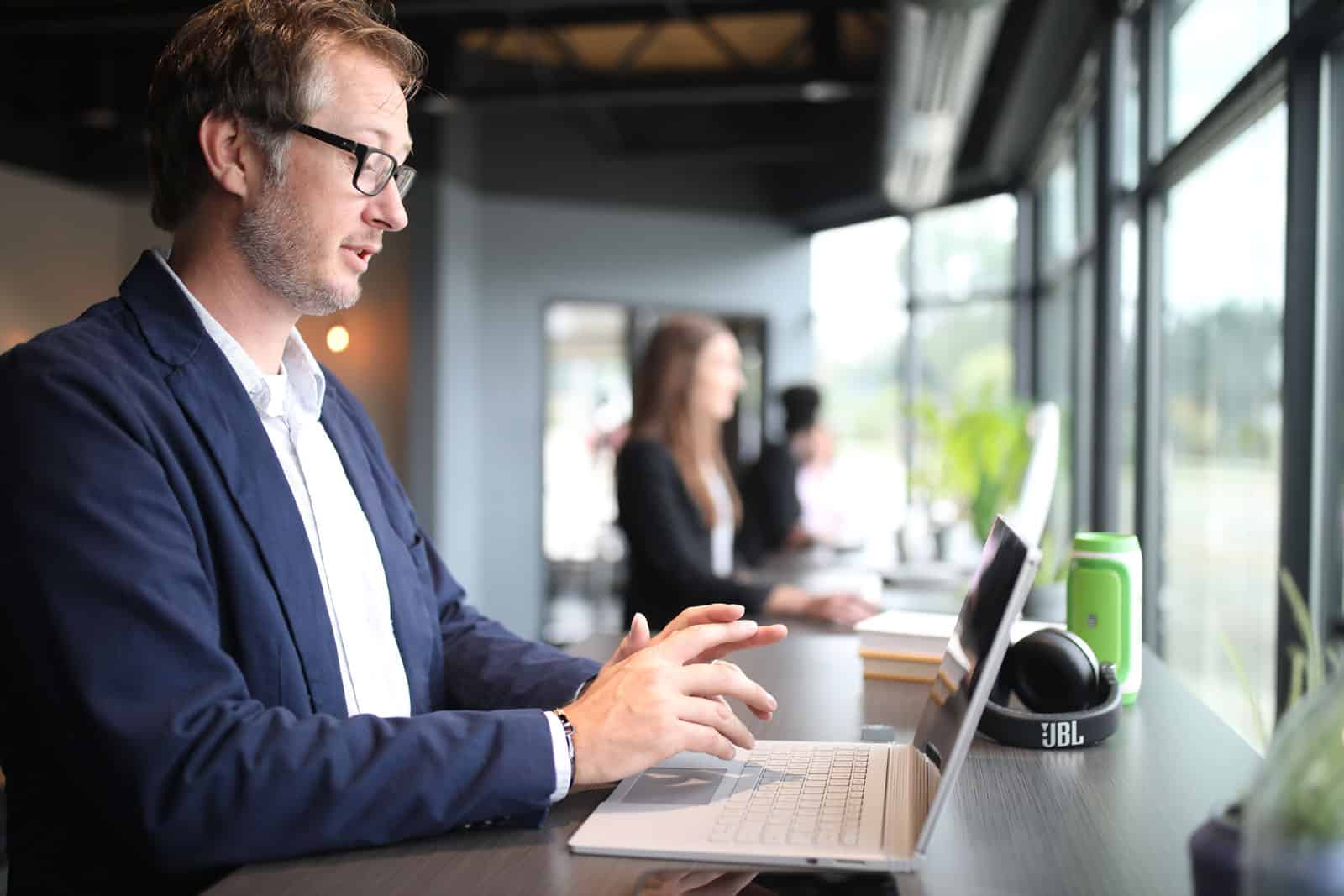 Your body's natural position is upright. When you sit down, your spine naturally curves forward.
But your back has a natural curve that helps support your body's weight when you keep it straight. If you don't have this curve, your back will become arched over time, and it can become really uncomfortable.
This arching effect can cause pain in your lower back and even trigger headaches.
Properly adjusting your desk height can help you avoid these problems.
Want to learn more? Click here to learn why you need an adjustable ergonomic standing desk.
What is the Standard Height of a Desk?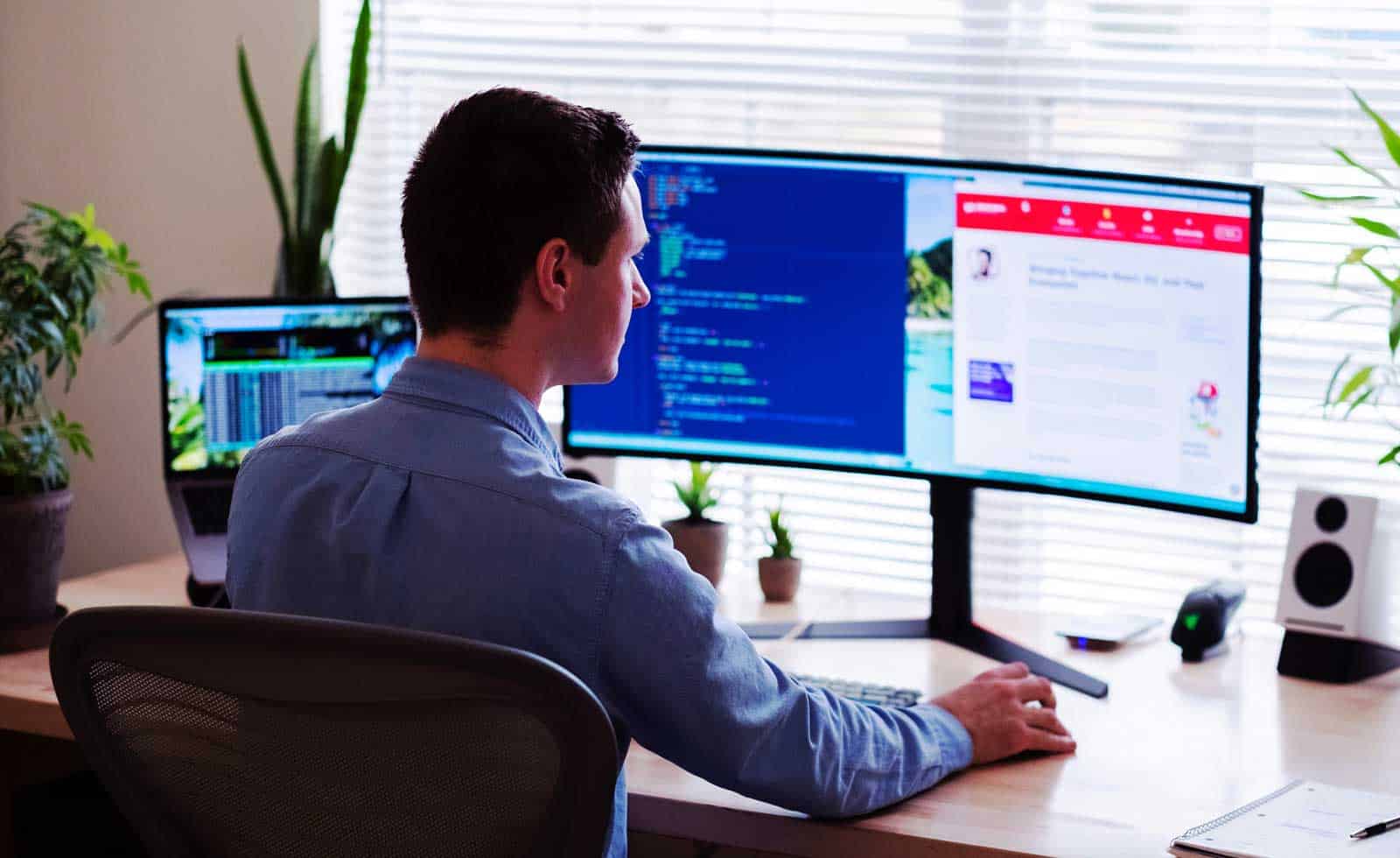 Virtually all standard desks that are not height adjustable are manufactured at 29.5 inches.
You will see some variation on that height depending on the manufacturer, but you will virtually always see heights for standard desks in that 28-30 inch range.
This height is most suited to people who are between 5'8″ and 6 feet tall. This can cause problems for people who are shorter or taller than this standardized range range so the solution for them would be to get a desk that's an adjustable sit stand desk so they can set it to the height that's most comfortable to them.
What Is The Best Height For A Computer Desk?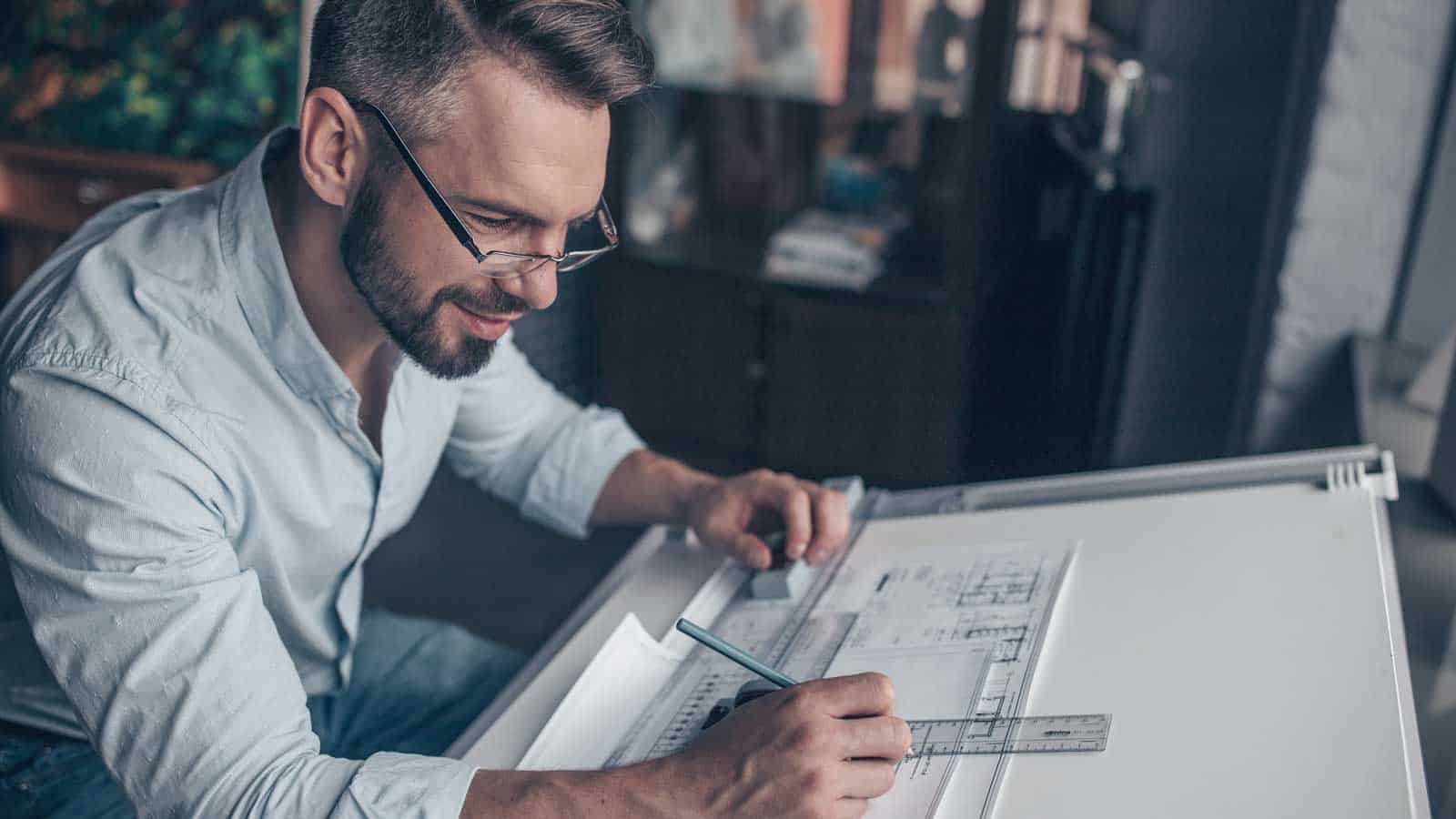 For most people computer desks should be about 30 inches high.
The standard height for your office chair is between 14.8 and 20.2 inches.
Your computer chair height should be adjustable so that you can get the most comfortable position when sitting at your desk.
So the best height for your computer desk is a height that matches your height and body shape.
Take a look at the following chart to see the height you should use for your computer desk.
| | | | | |
| --- | --- | --- | --- | --- |
| Your Height (ft/in) | Seated Desk Height (ft/in) | Sitting Eye Height (ft/in) | Standing Desk Height (ft/in) | Standing Eye Height (ft/in)            |
| 5'0″ | 24.2 | 42.0 | 41.6 | 56.3 |
| 5'1″ | 24.6 | 43.3 | 42.0 | 57.5 |
| 5'2″ | 25 | 44.0 | 42.4 | 57.8 |
| 5'3″ | 25.4 | 44.9 | 42.8 | 59.1 |
| 5'4″ | 25.8 | 45.6 | 43.2 | 61.0 |
| 5'5″ | 26.2 | 46.8 | 43.6 | 62.2 |
| 5'6″ | 26.2 | 47.6 | 44.0 | 63.3 |
| 5'7″ | 27 | 48.4 | 44.4 | 64.5 |
| 5'8″ | 27.4 | 49.2 | 44.8 | 65.7 |
| 5'9″ | 27.8 | 50.0 | 45.2 | 66.8 |
| 5'10″ | 28.2 | 50.5 | 45.6 | 67.5 |
| 5'11" | 28.6 | 51.0 | 46.0 | 68.0 |
| 6'0" | 29 | 51.5 | 46.4 | 68.5 |
| 6'1" | 29.4 | 52.3 | 46.8 | 68.8 |
| 6'2" | 29.8 | 53.5 | 47.2 | 70.0 |
| 6'3" | 30.2 | 54.3 | 47.6 | 71.6 |
| 6'4" | 30.6 | 55.5 | 48.0 | 72.8 |
Source: PainlessMovement, WorkAround
The Correct Office Chair Height
A correct chair height is where you're sitting comfortably, and your feet are flat on the ground. Your hips and knees should be at a 90 degree angle. You shouldn't feel any pressure on your back or neck.
Sitting in an uncomfortable position for too long can cause back pain. Adjusting the height of your desk chair may help prevent this.
Each person's body ratio is slightly different. The ideal office chair height do exist, but it is unique for everyone.
There are a few guidelines you can follow to find the sweet spot:
Make sure your feet touch the floor completely, and your knees are at a 90-degree angle. Both feet should be as parallel as possible to each other and thighs parallel to the floor. This way, the load is distributed evenly on both body halves, consequently reducing stress on the back and hips.
If your knees are at a 90-degree angle but feet are now off the floor, use a footrest to support your legs. Don't ever work without a footrest in such a case as legs hanging all days at the edge of the seat is extremely bad for your body.
If you work with an office desk, your elbows should form a 90 -100 degree open-angle. This is extremely important for your shoulders and wrists.
While adjusting your chair height according to your feet might be good, but considering most of the desks are not height-adjustable, it's better to adjust chair height according to your keyboard and mouse placement. If it's too low, the arms will pinch the edge of the desk, and if it's too high, you'll end up bending your wrists and slouching. In short, your forearms and hands should be perfectly in line.
It's important that you get a height-adjustable chair. Otherwise, you really don't have a choice but to stick to that unergonomic posture for the rest of your days.
 To learn more about the best office chair height click here.
Use A Height Adjustable Desk to Improve Your Posture
A height-adjustable desk is a type of desk that allows you to adjust your desk height. Standing desks are becoming more popular because they allow people stand up while working. This actually helps them to create more movement which means they get more exercise and can stay healthier.
Standing desks usually support height adjustability from 22.6″ to 48.7″. It depends on the height and needs of individuals using the desk. Standing desks allow users to set the desk height at their elbow height and vary their working postures throughout the day.
Standing desks are great because they allow people to sit while working. And as we all know, sitting is bad for your health.
Standing desks are perfect for people who want to work while standing up. A standing desk helps prevent back problems by keeping your spine straight. Standing desks also help reduce stress and improve focus.
To learn more about the benefits of using a standing desk click here.
What is the Average Desk Height for Gaming
Gaming desks are similar to regular standard desks should be about 30 inches high. This allows your body to sit comfortably during your gaming sessions.
It's easy to get caught up in the excitement when you're setting up your gaming room and only think about how cool your desk looks – or doesn't look.
But the truth is many gaming desks aren't as ergonomic as one would think because they're not height adjustable in many – though not all – instances.
Gaming desks are tailor-made for gamers, with special features like extra storage, impeccable aesthetics, and sufficient desk space to enhance their gaming experience.
A standard gaming desk height is anywhere between 28-inches (70cm) to 30-inch (76cm) from floor to tabletop.
The best gaming desk is one that's going to be height adjustable so it can be fine-tuned to fit your body proportions effectively so you can take care of business during your gaming sessions.
Ergonomic Tips to Make Your Desk Posture Comfortable
Ergonomic tips can help you get a better posture when using your computer. Adjustable chair heights and computer desks with keyboard trays can improve your comfort while working.
A computer desk with a deep desktop can help you maintain good posture.
You should put your monitor at a neutral position when you're sitting at a desk. Your monitor arm should be placed at an angle that makes you comfortable.
An ergonomic desk can be used by people who need to sit or stand while working.
It provides enough room under the legs and behind the back to sit comfortably.
It also allows the user to adjust the height of the desk to suit their needs. A desk with rounded edges and curved front makes it easier to reach the keyboard and mouse.
Anti-fatigue standing mats can reduce the pressure on your feet and spinal compression when you're in a standing position.
How high should a desk be for a 6 foot person (or taller)?
The best desks for tall people are at least 30 inches high or can be adjusted to that height. These desks will allow you to sit comfortably without having to bend forward or back.
Click here to use our desk height calculator to find the perfect size for your desk.
Next Steps
Want to connect with other remote workers, contractors, freelancers, gamers and people who work from home who are creating the most amazing home offices and get more tips, tricks and hacks on how to make your home office or gaming room setup the best it can be?
Join my brand new free private Facebook group, Home Office Hacks to connect with other home office hackers to make your space the best!