There is no doubt that many people including IT professionals are intrigued with potential benefits of working from home.
No more commuting, no need for office attire, and best of all, you can take your work with you wherever you go!
But is it really a viable option for systems administrators? Can this kind of work really be done from home?
Yes – it's true. Systems administrators can work from home. There are unique challenges that come with a remote working setup, and this is as true for IT pros as anyone else. But with the right tools and resources, it's possible not only to survive but thrive working from home.
Real quick, before we get too far into it here, if you want to get more great ideas for your gaming room or home office and want to connect with other home office hackers to make your space the best join my free private Facebook group, Home Office Hacks here.
Can a systems administrator work from home?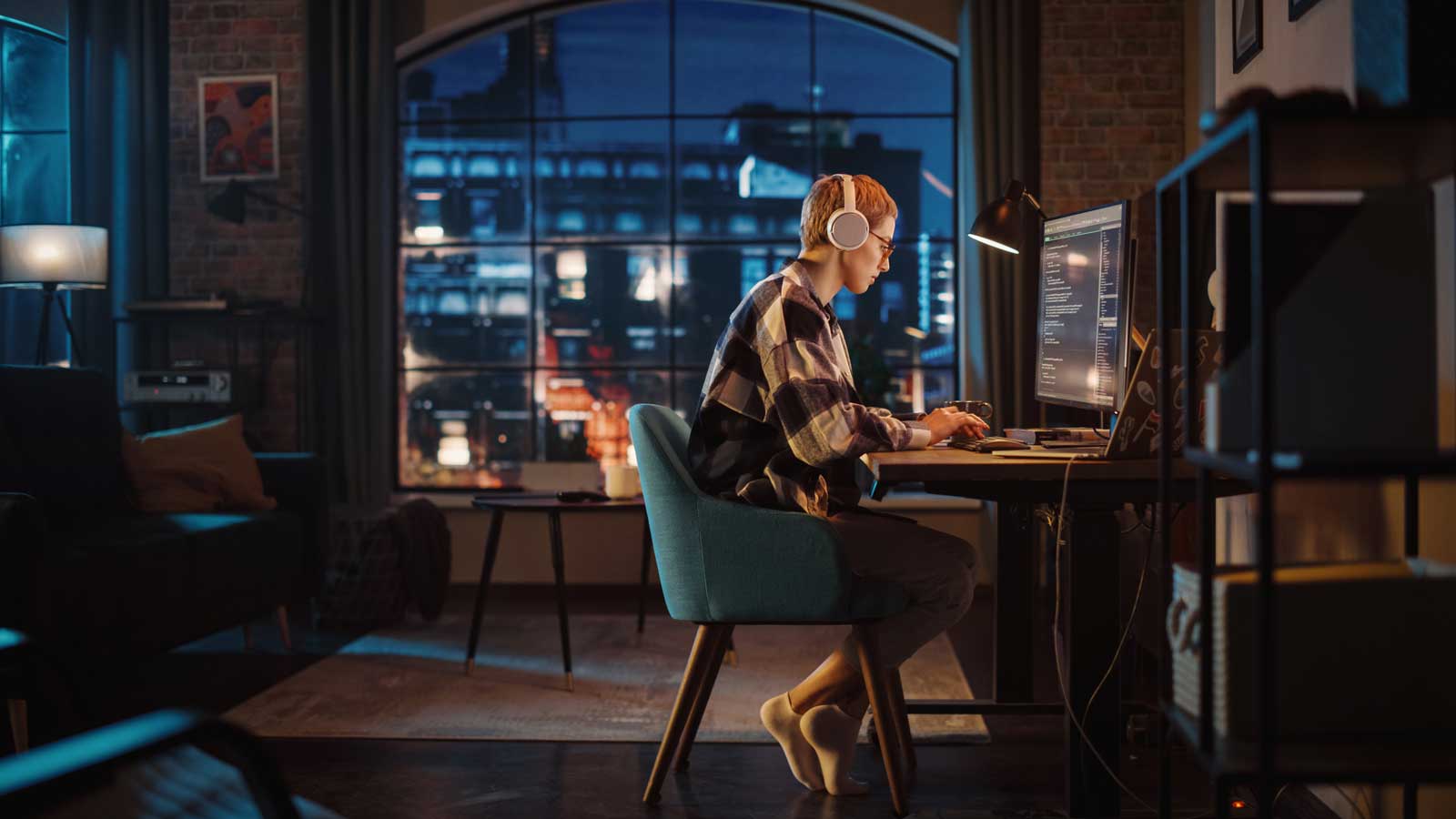 With the growing number of businesses moving to a remote working arrangement, many IT professionals are wondering if they can "cut the cord" and join the workforce that no longer has a fixed office location.
If you're thinking about becoming an independent data scientist, or an IT professional that works from home, you might be worried about job security. How do you know if you can work from home and not drop productivity?
The truth is many IT professionals have a very effective working strategy in place.
With the advent and proliferation of cloud services, systems administrators and network administrators have broad opportunities to work from home.
After all, why get dressed all dressed up in formal work attire, take hours to get to and from the office (and possibly sit in a traffic jam) when you can work from home in your sweats? If you are a system administrator and prefer to work from home, you're going to love this article.
How common is remote systems administrator work?
Remote work has been on an incline for several years because many people don't want to leave their houses to work. Every year, more and more companies participate in remote employment.
Work-from-home system administrator jobs are common, so you won't have trouble finding work in this field. Many companies prefer hiring system administrators that work from home because they don't have to invest money in office space.
Company policies have changed in the past few years to allow system administrators to work from home largely due to the COVID-19 pandemic. However, despite concerns about the pandemic declining, remote work is still popular because many people report higher productivity through this method.
If you have the qualifications to become a system administrator, then you're in luck because there's no shortage of remote job opportunities in this field. So, as long as you're willing to set the time aside necessary, you could work from any geographical location you prefer.
Benefits of working remotely as a systems administrator
There are several reasons why people prefer working from home over working in an office environment. A virtual work environment is a great way to allow employees to stay comfortable throughout their workday. When you work from home, you can give yourself the accommodations you need to have a productive work session.
Benefits of working from home as a system administrator include saving money on gas, avoiding uncomfortable social situations, staying comfortable, and saving time getting ready in the morning.
When you work from home, you have complete control over your office environment to ensure that you have the comfortable seating necessary to prevent back pain. Many people who work in offices report that the chairs they use are uncomfortable and there's nothing they can do to resolve this problem because they don't own the company equipment.
Working from home enables you to live the lifestyle you prefer, so if you prefer an energetic work style, you can choose a standing desk instead of a traditional desk for your workspace. This method can help you avoid slipping into a sedentary lifestyle during your remote work.
Challenges you'll face as a remote systems administrator
Unfortunately, remote systems administrator work environments aren't ideal for every personality type. While there are plenty of people who prefer working from home, there are also plenty of people who work better in an office.
Challenges you may encounter as a remote systems administrator or network administrator include loneliness, costly equipment, and slipping into a sedentary lifestyle. Remote workers also need to be tech-savvy to accomplish tasks because you won't have anyone to show you how to navigate systems in person.
If you're the type of person that frequently battles loneliness when you work alone, then remote work as a systems administrator might wear you out. Some people prefer working alone, and this method is great for that. However, some people have difficulty dealing with loneliness throughout the workday in a virtual work environment.
If your company doesn't cover the cost of equipment, then working remotely as a systems administrator could also cost you a lot of money upfront. You'll need great computer equipment and office space to complete the tasks necessary in this line of work.
How to find work from home systems administrator jobs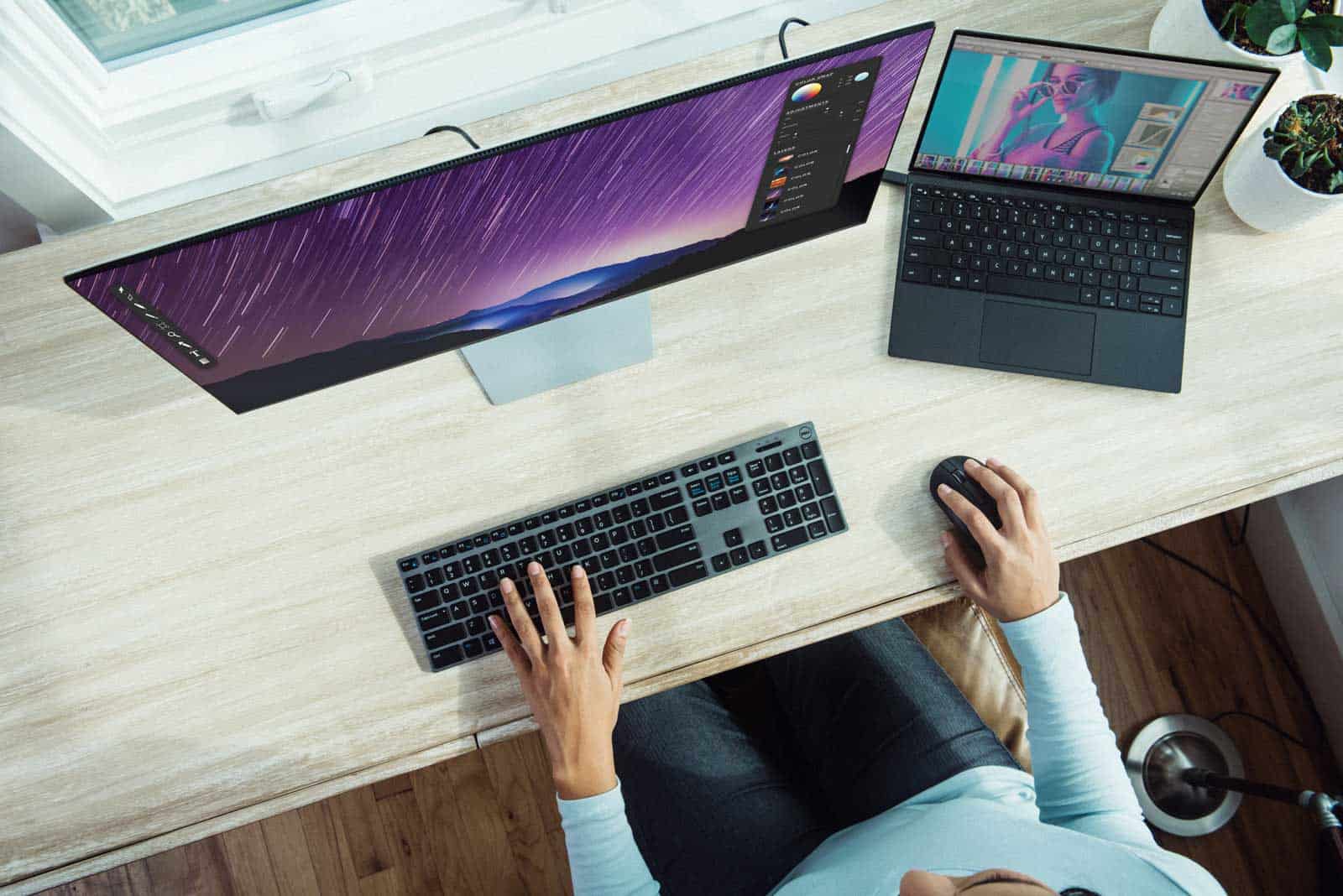 The best way to find work-from-home systems administrator jobs is to use job search engines and filter your results. Neglecting to filter your results while searching for a job could cause you to apply for an office job instead accidentally.
Fortunately, systems administrator jobs looking for remote employees typically advertise their postings to mention that remote work is available. Using the keyword "remote" while conducting system administrator job searches online is a great way to filter out office jobs.
There are many different types of remote type jobs available in a wide variety of fields like health care, corporate IT, and security, among others, if you're looking for something new. Regardless of which kind of remote position you want, there are some really useful websites out there that will help you find the right one for yourself. Here are some ways to find a remote job:
FlexJobs – FlexJobs is an easy way to browse through job listings and choose which ones interest you. There are more than 50 categories available, allowing you to select jobs that suit your skills and experience level.
Remote.co – A remote job site that lists remote positions in six different catagories, but each category has a curated listing of available positions. Each position listed on Remote.co has been vetted by experts before going live.
Virtual Vocations – This remote job site offers jobs in all kinds of various fields. It also has an informative online community for everyone who wants to learn new skills.
Remotive – Instead of a job board, like its predecessors, Remotive has an email that posts extensive job listing for remote positions. These email job alert listings are broken down by category so they're easy to browse.
We Work Remotely – Another online job board that will only offer good opportunities for remote jobs. You'll find all kinds of different employers and the biggest industry leaders hiring here, including Automattic, Google Basecamp, and more.
Indeed.com is an old school job board site for finding remote software developer jobs. It has been around since 1999 and is well known and widely respected.
Simply Hired is a job board where you can find some great opportunities for remote jobs. SimplyHired hosts a database of remote jobs across various industries. You'll find everything from entry level to senior level remote jobs here.
Remote Tech Jobs is another great site where you can search through hundreds of remote tech jobs. They offer a number of different categories, such as web developer, mobile app developer, backend engineer, frontend engineer, QA tester, UX designer, etc.
Still curious? Click here to learn more about the best staffing agencies for remote jobs.
Can you freelance as a systems administrator?
One way people like to work remotely is to freelance their System Administrator work, so they have as much free time as possible. When you become a freelancer, you don't have to worry about all the obligations with standard employment.
You can freelance your work as a system administrator and choose to do long-term or one-time gigs for your clients. Freelancing is popular in the system administrator industry and can mutually benefit clients and freelancers.
Before you become a freelance system administrator, you need to consider the fact that taxes work differently for freelancers than they do for employees.
For example, in the United States, if you freelance, you'll receive a 1099 form instead of a standard W2 form. You also need to understand the tax breaks that go along with freelancing and how to report your income.
You'll also need to figure out a system for managing your clients and determining how you want to receive payment. Becoming a freelancer is similar to owning your own small business where you complete services for clients.
System administrators need to have access to the right tools and resources
In order to effectively do their jobs, system administrators need to have access to the right tools and resources.
This of course starts with the most basic, but essential of tools for the remote worker – a rock solid, high-speed internet connection. When you do any kind of remote work, regardless of where you are, your personal internet connection absolutely must be top rate.
This also includes a VPN with network access so they can manage servers, configure routers and firewalls, handle user management, and connect to devices remotely. It also means having a reliable computer with the necessary software installed, as well as internet access so they can stay up-to-date on security threats and patched vulnerabilities.
The same is true for a computer – without the right machine with the software installed, they wouldn't be able to effectively do their job. And without high quality internet access, they wouldn't be able efficiently and effectively do their job dealing security threats or patching vulnerabilities. All of these things are essential for system administrators to be able to do their job effectively.
Click here to learn more about what software you need to effectively work from home.
Remote systems administrators need to be able to communicate effectively with other members of the team
In any job, communication is key. But for remote system administrators, it is especially important to be able to communicate effectively with other members of the team. After all, you can't just walk over to someone's desk to ask a question or resolve a problem.
That's why it's essential to have open lines of communication at all times. Zoom and Google Meet are great tools for video conferencing, and they allow you to share screens and collaborate on projects in real-time.
Additionally, chat apps like Slack can be used for quick back-and-forth communication. By keeping the lines of communication open, remote system administrators can ensure that everyone is on the same page and that problems are resolved quickly and efficiently.
Remote systems administrators need to be able to work independently
Working as a remote system administrator requires a high level of motivation and focus. The ability to work independently is essential, as there may be times when you are the only person available to solve a problem.
This means that you need to be able to stay calm under pressure and have the determination to see a task through to completion.
In addition, you need to have the necessary skills to be able to effectively troubleshoot and solve problems.
While working remotely can be challenging, it can also be extremely rewarding. Those who are successful in this field are usually those who are self-motivated and have the ability to stay focused and determined in the face of adversity.
Remote work you can do as a systems administrator
When you work as a remote system administrator, you can accomplish the same wide variety of tasks system administrators do in the office.
As a remote systems administrator or network administrator, you can install computer systems, provide security maintenance, and support companies without leaving the comfort of your home from a remote location. System administrators don't need to give up any of their obligations when they work remotely, which is why many employers prefer remote employees for this role.
Nowadays, any work you complete on a computer can be accomplished no matter your geographical location. All the work a system administrator accomplishes is done using a computer, which makes it a great option for people seeking remote employment.
Qualifications of a remote systems administrator
All systems administrators need the correct degrees and credentials to complete their tasks. Whether you're working remotely or in the office, job applicants need to show employers that you have the qualifications necessary to be a system administrator
In addition to professional degrees and certifications, qualified applicants for remote systems administrator positions need office space and computer equipment to accomplish their work. Some companies may decide to provide technology for you, but many companies make remote system administrators purchase their own computer equipment.
Even if you decide to freelance your systems administrator work, you must prove to potential clients that you have the qualifications necessary to accomplish this task. If you don't buy the proper computing equipment for this work, you will have trouble completing your work on time.
And what might be the most important factor of all, you need to be able to communicate your capability of working home effectively.
There are unique challenges that come with working from home, and you will need communicate your strong understanding of the challenges of doing remote work, and how you will address them, whether it's staying motivated while working from home, or staying focused, your ability to get the job done in the context of working from home is critical.
Final thoughts
So, if you are a system administrator and would prefer the remote working option, do your research thoroughly before making the big move. There's always a wide range of options to make your transition into the remote space easier.
With a few online resources and the right attitude, remote work provides an excellent avenue for you to gain hands-on experience. It will also let you prove yourself quickly, which is always helpful in landing your next job.
Next Steps
Want to connect with other remote workers, contractors, freelancers, gamers and people who work from home who are creating the most amazing home offices and get more tips, tricks and hacks on how to make your home office or gaming room setup the best it can be?
Join my brand new free private Facebook group, Home Office Hacks to connect with other home office hackers to make your space the best!